Let's face it, the standard or traditional design of most fitness trackers sport isn't for everyone. While they're not necessarily bad-looking, they're just a little… plain. In most cases, they all look alike. So imagine my excitement when Fitbit finally released their most fashion-forward wearable yet: the Fitbit Luxe Activity Tracker.
If you're like me who is tired of the same old boring wearable we see every day in stores, well today, I'll be giving you my dedicated review of the Fitbit Luxe. Right off the bat, you can easily tell that this particular wearable is designed and marketed towards the female audience. But that's not to say males can't wear this too.
So without further ado, let's dive right into the review and find out if the Fitbit Luxe Activity Tracker can both be functional and fashionable.
See Where The Fitbit Luxe Ranks In Our List Of The Best Fitness Trackers For Seniors 2021.
Overview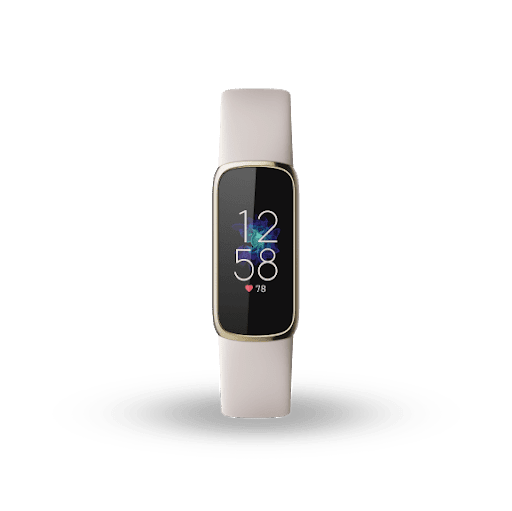 First off, I would just like to commend Fitbit for stepping up their fashion game when they released the Luxe. Honestly, it's time that more brands and companies put in more effort in producing more stylish designs with their wearables. Not everyone is sporty or wants something plain.
Some of us don't just want a piece of technology wrapped around our wrist. We also want to show off our wearables without feeling a little embarrassed by their design. Nevertheless, I'm thankful that manufacturers are now giving us more design options. But today, I will be focusing on the Fitbit Luxe.
Stylish Yet Functional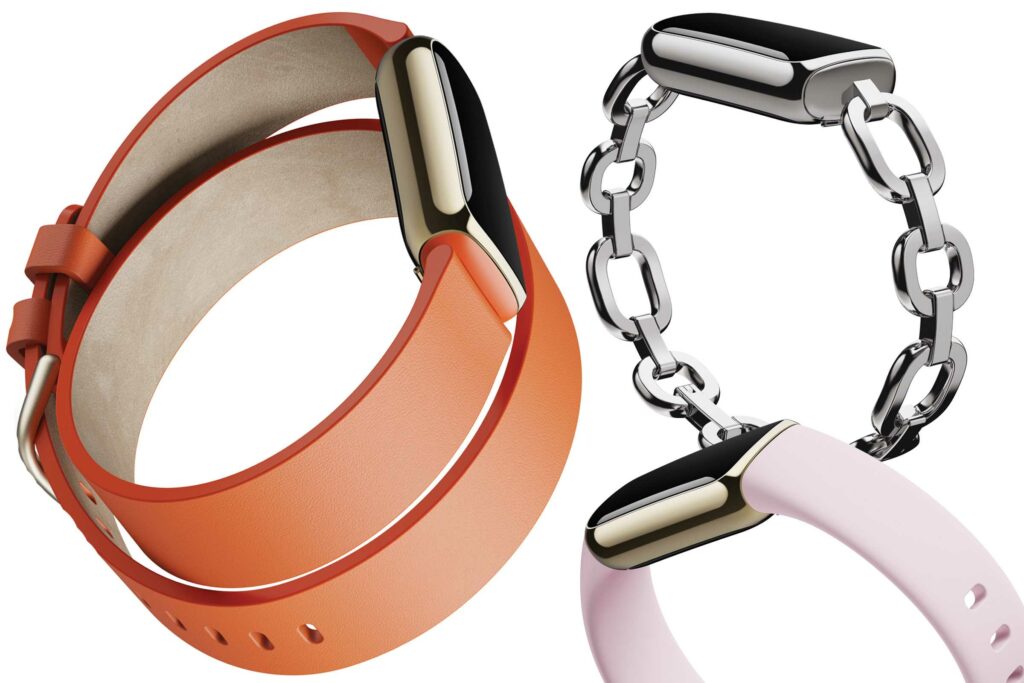 Admittedly, the Fitbit Luxe is one of the prettiest wearables I have seen in the market to date. With the Hermès version of the Apple Watch Series coming in a close second. But another main advantage of the Fitbit Luxe is that it only comes for a fraction of the price in comparison to the latter.
With just under $200, you're getting a fitness tracker that can pass of as jewelry, while at the same time, you're benefitting from Fitbit's best fitness and health tracking features that they are pretty well known for.
Such features include daily activity tracking, 24/7 heart rate monitoring, swim-proof design, sleep monitoring, workout data, and so much more. Another thing that puts the Fitbit Luxe at an advantage over most stylish activity trackers other companies are releasing is its colored screen.
Due to the brighter AMOLED display, you're sure to have a display screen that will offer better contrast and boldness compared to LCD screens. The vibrant always-on display will also be better even under harsh lightings or direct sunlight.
Features & Specifications
Product Dimensions: 1.43 x 0.69 x 0.4 inches (LxWxH)
Product Weight: 0.92 Ounces
Manufacturer / Brand: Fitbit
Batteries Used: 1 Lithium ion batteries required.
Battery Life: Up to 5 days in a single charge.
Wireless Communication: Bluetooth.
Compatibility: iOS and Android.
Interface Output: Touchscreen.
Built-in GPS: No.
Waterproof: Yes.
Heart Monitoring: Yes, 24/7 heart rate monitoring.
Sleep Tracking: Yes.
Colors: Black/Graphite, Lunar White/Soft Gold Stainless Steel, and Orchid/Platinum Stainless Steel.
Extra Features: Smartphone notifications, Stress Management Tool, Sleep tracking and sleep score, AMOLED display, 3-axis accelerometer, optical heart rate monitor, vibration motor, red and infrared sensors for SpO2, and stress management tools.
What We Love About The Fitbit Luxe Activity Tracker
Stylish Design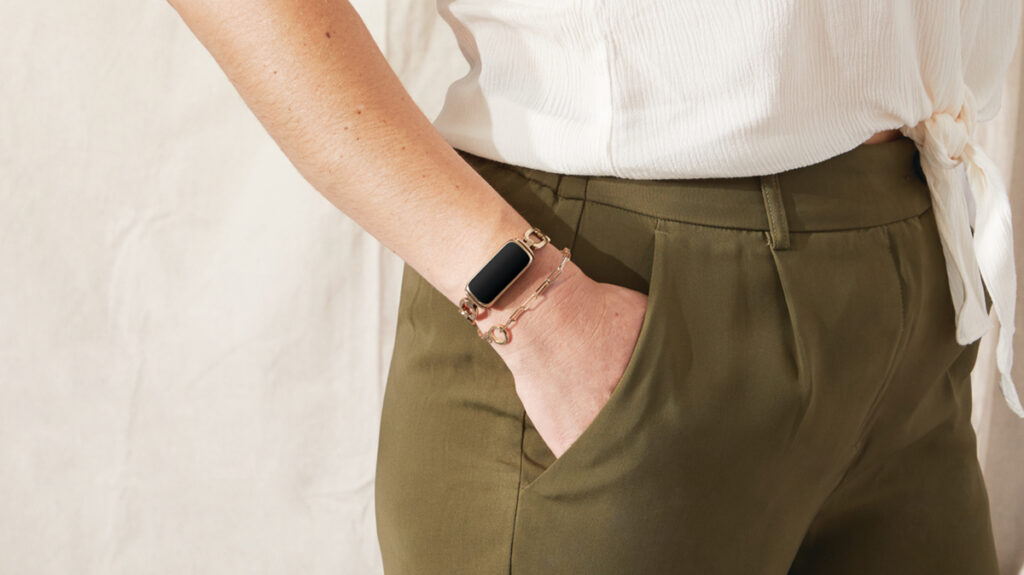 There's no denying that the main reason we are in love with the Fitbit Luxe is because of its stylish and attractive design. It's so good to finally have an everyday activity tracker that you can actually use every day without it looking out of place in different attires aside from your gym clothes.
Aside from the beautiful aesthetic, the Luxe also comes in completely water-proof. Meaning, you can also wear this on your vacations on the beach, the swimming pool, or if you're just someone who loves to swim for sport.
Overall, the Fitbit Luxe's design is visually stunning as well as versatile. When used with a rubber band, it can be your everyday activity tracker. But if paired with the stainless steel chain, it doubles as a piece of jewelry to compliment any outfit you can use for a night out, a formal dinner, or any fun occasion.
Battery Life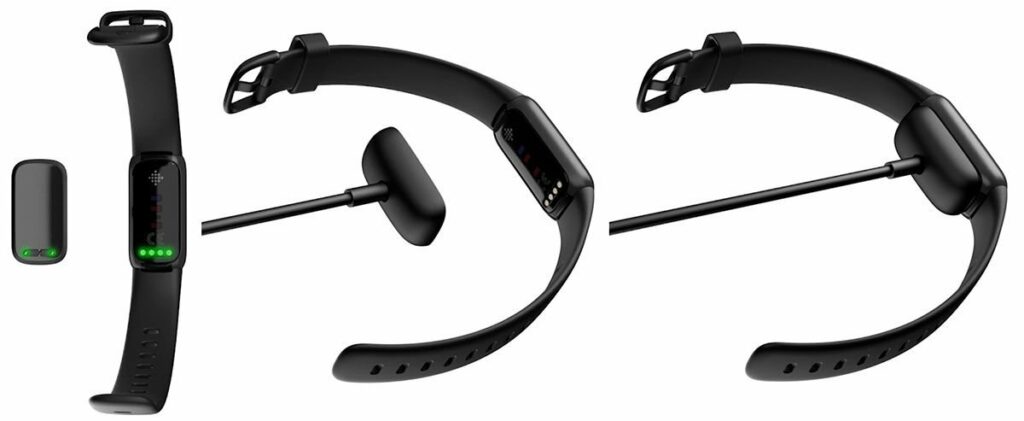 Aside from having the best health and activity features, Fitbit is also pretty well known for the impressive battery life they put on their wearables. So it comes as no surprise that the Fitbit Luxe can last up to 5 days on a single charge depending on your usage.
Anyone who is busy or forgetful when it comes to charging devices will absolutely appreciate the long battery life the Fitbit Luxe has. That means you won't have to worry constantly whether your wearable is ready for use or not. Just make sure to charge it once or twice a week and you will be ready to go whenever and wherever.
AMOLED Display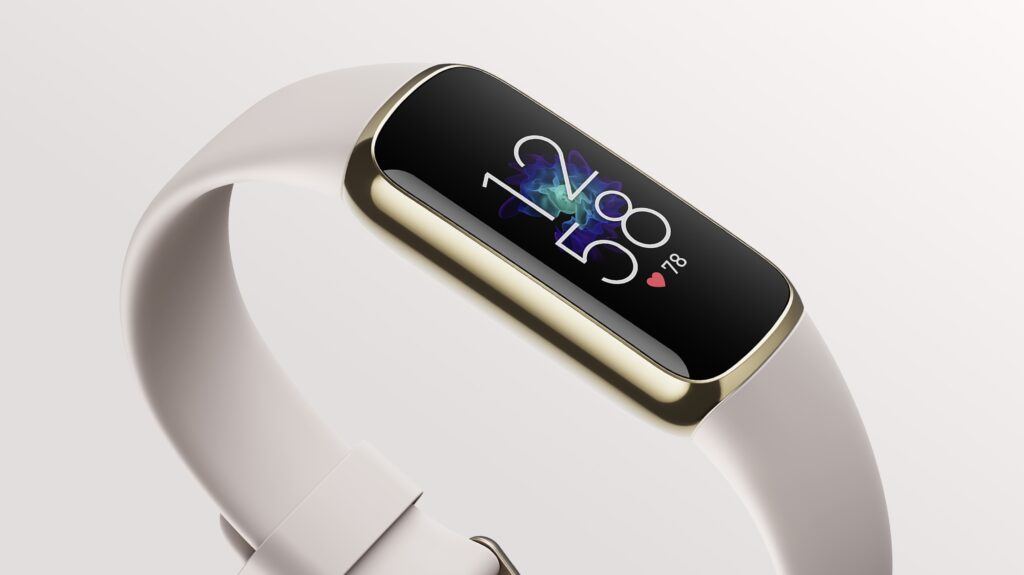 Unlike the Garmin Lily and other fitness trackers that are marketed towards women, the Fitbit Luxe is equipped with a 206 x 124-pixel resolution, full-color AMOLED display that makes its screen brighter and more vibrant even under harsh lightings or direct sunlight.
This is particularly helpful and more convenient if you're out and about during daylight and won't have to constantly look for shade or cover your wearable with your hand just to check what your screen is telling you.
The always-on display is just as convenient and makes this a better alternative than your traditional wristwatch when it comes to telling you what time it is.
Overall Performance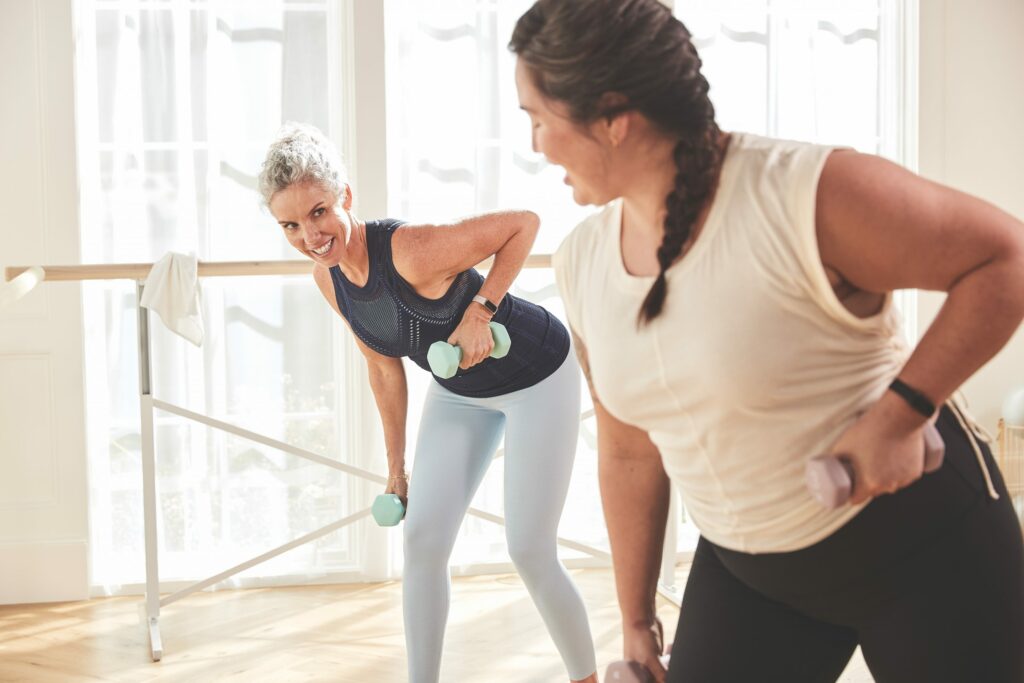 While it's obvious that the Luxe definitely puts style over function first, that's not to say that it doesn't perform well compared to other Fitbit's wearables. In fact, the Luxe is well-equipped with the fitness and health functions most recent Fitbit fitness trackers have.
In terms of fitness, you can have up to 20 workout modes and store up to 6 on your Luxe. You also have the option to put in your goal-based workouts so you get notifications whenever you hit your goals or Active Zone Minutes. The Luxe also comes with a heart-rate sensor that provides fairly accurate data for you during workouts.
When it comes to health tracking, the Luxe has great sleep monitoring and stress management tools to help you out whenever you need it.
I have always liked Fitbit's sleep monitoring feature. I find that it gives simple yet accurate and detailed data of my sleeping habits throughout the night. Not only it measures the length of my sleep but tells me how much time I have spent in different sleeping stages as well as the quality of my overall sleep.
Meanwhile, the stress management tool was fairly new to me. But it is simple enough for most of you to figure out. This sensor provides you with a score whenever your body is showing signs of stress based on factors like your heart rate, sleep, and activities.
Affordable Price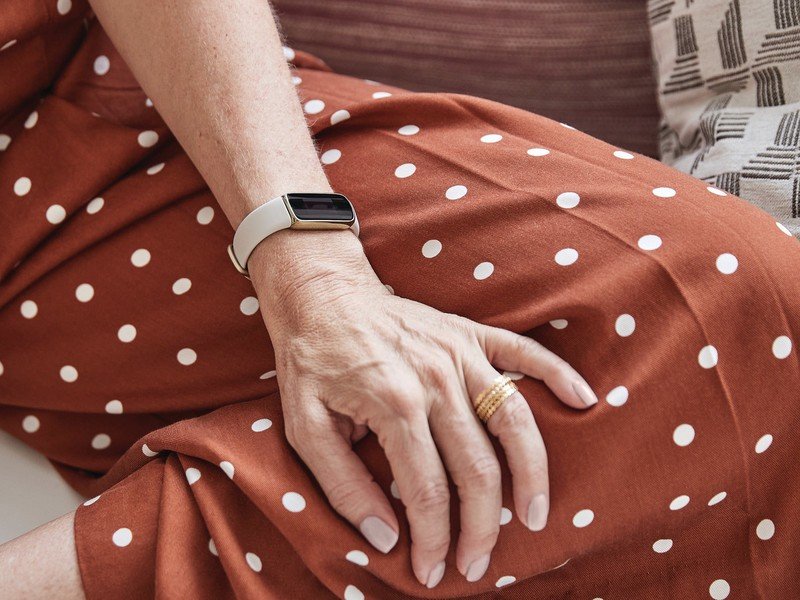 The Fitbit Luxe's design is not the only thing attractive about it. It also comes in with a pretty attractive price tag. Coming in for under $200, you are getting an absolutely great deal and value with this wearable. Not only you're getting a fitness tracker, but you're also getting a piece of jewelry you can take with you on any given occasion.
Want to check out other fitness trackers and smartwatches? Click here for our top recommendations for seniors and for nurses!
Our Least Favorite Thing
No Built-In GPS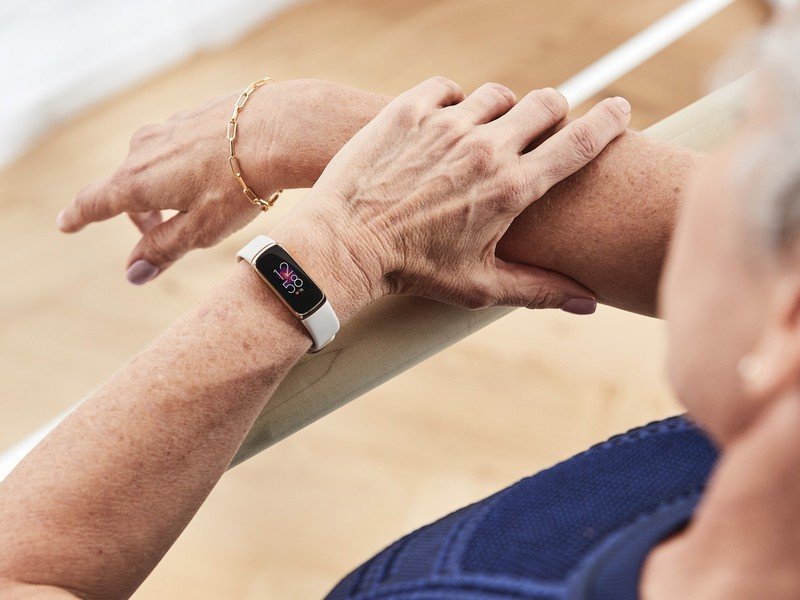 There are many things I adore about the Fitbit Luxe, while there is only one thing I truly dislike about it: the lack of integrated GPS.
While it can be expected that this Luxe has no GPS due to its tiny size, it's definitely something I would miss if I were to use this as my go-to activity tracker every day. A built-in GPS would mean I don't have to rely on connecting the wearable to my smartphone to constantly check my data regarding my workouts and activities.
In A Nutshell
Here is a narrowed-down list of the good and the bad with the Fitbit Luxe Activity Tracker.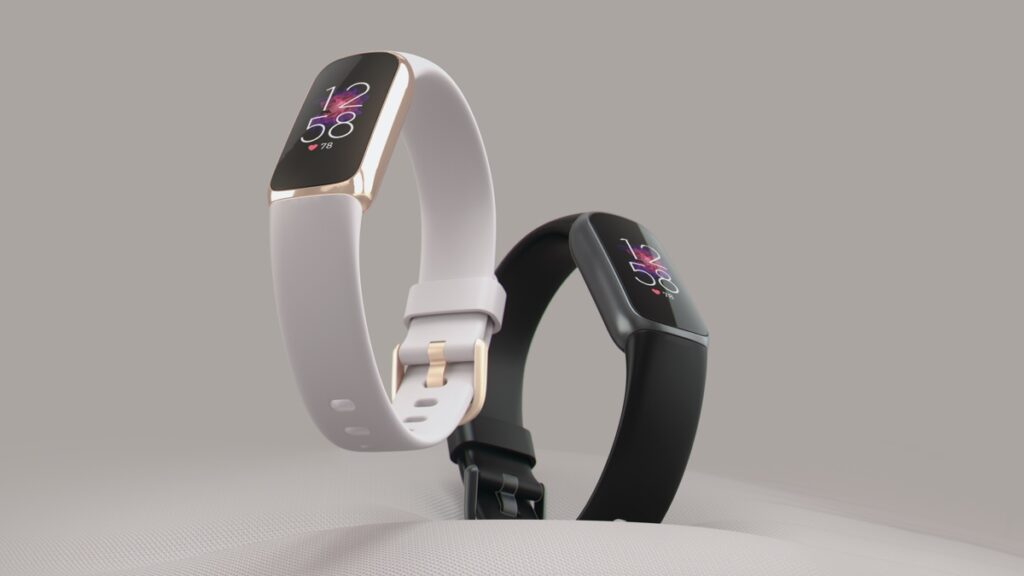 Pros
Fashion-forward and luxurious aesthetic.
Slimmer design is great for senior citizens with smaller wrists.
Interchangeable bands.
Impressive 5-day battery life.
Brighter AMOLED display.
Lightweight.
You're basically getting the same benefits of other Fitbit wearables on a prettier model.
Cons
No built-in GPS.
The screen can be a little small for some people.
The overall design of the Luxe can be a bit tiny for bigger-sized wrists.
Final Verdict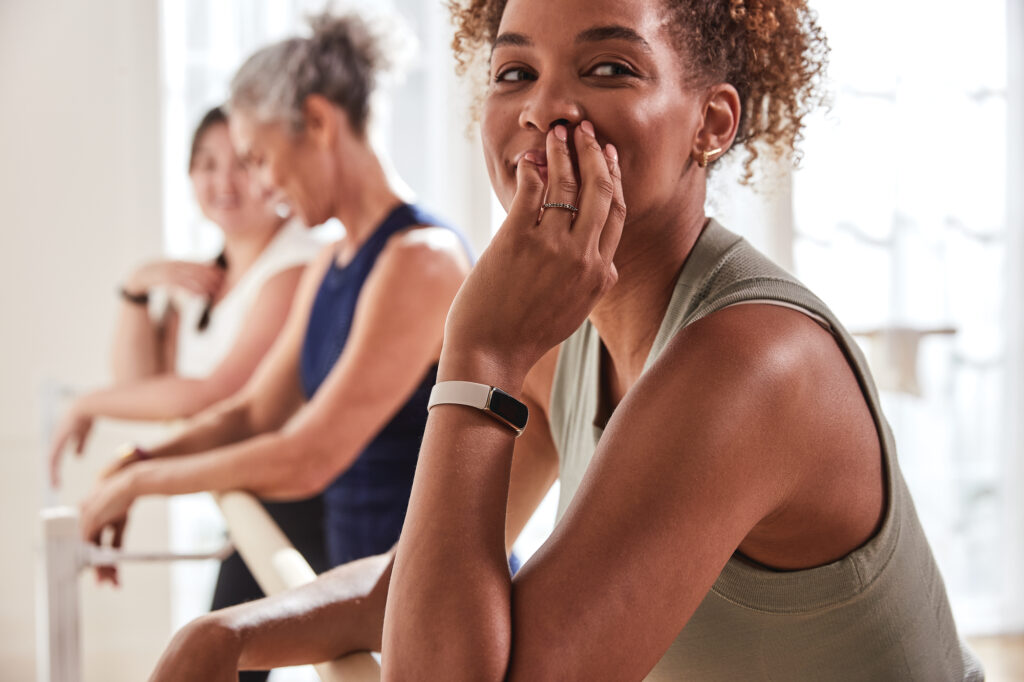 Overall, I have to say that the Fitbit Luxe is one of the best wearables Fitbit has released. With its only major downside being the lack of integrated GPS.
Nevertheless, this is the perfect everyday activity tracker for anyone who just wants a wearable that can be fashionable and stylish, yet functional enough to keep track of their health and fitness on a daily basis.
Already own the Fitbit Luxe Activity Tracker? Let me know about your experiences and insights in the comments section below with this fashion-forward wearable. I would love to hear your thoughts!
Recommended reading for you:
The Best Fitness Tracker For Seniors: Say No To A Sedentary Life
Fitbit Versa 3 Review: The Best Smartwatch From Fitbit Yet
The Best Fitness Trackers With GPS For 2021
How To Buy The Best Activity Fitness Trackers 2021: Shopping For The Right One
The Best Smartwatch For Nurses 2021: Stay Healthy With These Wearables
Your Quick Guide To Buying Fitness Trackers With GPS 2021
The Garmin Vivosmart HR+ Review: The Best Wearable For You?
The Fitbit Charge 4 Review: Your New Bestfriend To A Healthier Lifestyle
The Apple Watch Series 6 Review: Is It The Best Choice For You?
The Samsung Galaxy Watch 3 Review: Is It The Best Android Smartwatch?