The Apple Watch Series has always been on top of its game among the plethora of smartwatches in the market. At this point, Apple can't really do no wrong with their Apple Watch Series. They've proven it time and time again with each and every release of their wearables that the only way to go is up.
But in this review, I'll be tackling the latest model in Apple's smartwatch line, the Apple Watch Series 6.
With rumors and news of probable leaks of the upcoming Series 7 in the possible future, we're here to find out if the Series 6 is still the solid and right choice for fitness enthusiasts and Apple fans alike while we patiently await the next model's release.
See Where The Apple Watch Series 6 Ranks In Our Best Smartwatch For Nurses 2021 Here.
Overview
Since the Apple Watch Series 6's release, it has been raved about and claimed as the best smartwatch you can get on the market by trusted tech websites, casual consumers, and enthusiasts alike. It easily garnered several positive reviews with very few nitpicks here and there.
Despite its premium price, people found the wearable worth every single penny. After all, won't you be willing to sacrifice a few things too if that guarantees you getting the best thing in the market?
It was only last year, 2020 when Apple released their latest iteration from their smartwatch line, the Series 6.
Though it had only been a year apart since the Apple Series 5 was dropped in the market, Apple had no problem beating its own record with the Series 6. Making the wearable an instant favorite among enthusiasts and fans.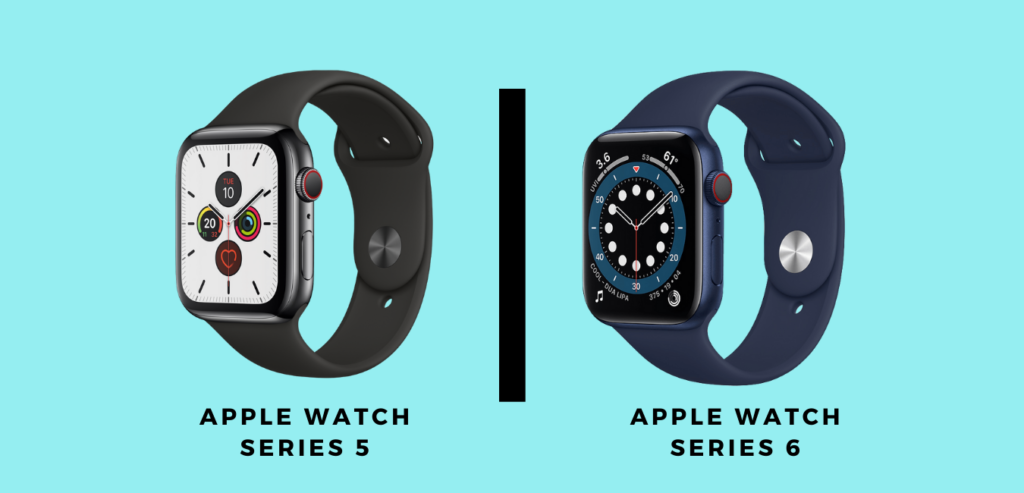 In some ways, the Apple Series 5 and 6 are not much different. Especially at first glance. Just look at how identical they are in the image above. If you're someone who's not familiar with Apple products, it will surely take some time to find the difference between the two.
But don't be fooled! Upon further inspection, there are actually very notable differences between these two devices. With the Apple Series 6, there are upgrades in regard to health-related features and a faster chip to deliver a strong performance on such a tiny device.
If you're curious, check out Apple's introduction to the Apple Series 6!
Now let's take a closer look of the features below.
Features & Specifications of The Apple Watch Series 6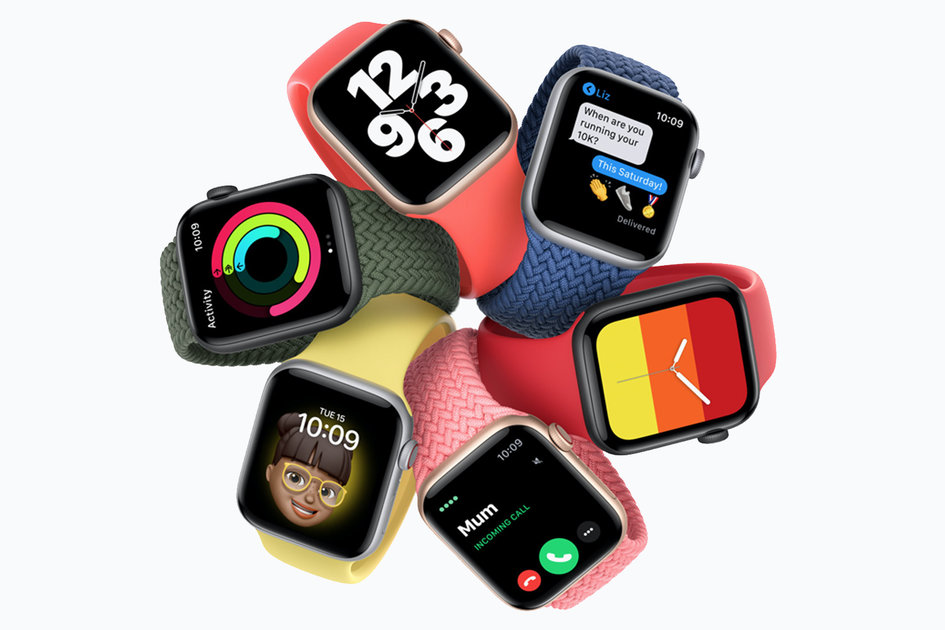 Body
Dimensions: 44 x 38 x 10.4 mm (1.73 x 1.50 x 0.41 in)
Weight: 36.5 g (1.31 oz)
Build: Glass front, ceramic/sapphire crystal back, aluminum frame
Sim: eSIM
Network: LTE / GSM / HSPA
Water-resistant for up to 50 meters.
ECG certified.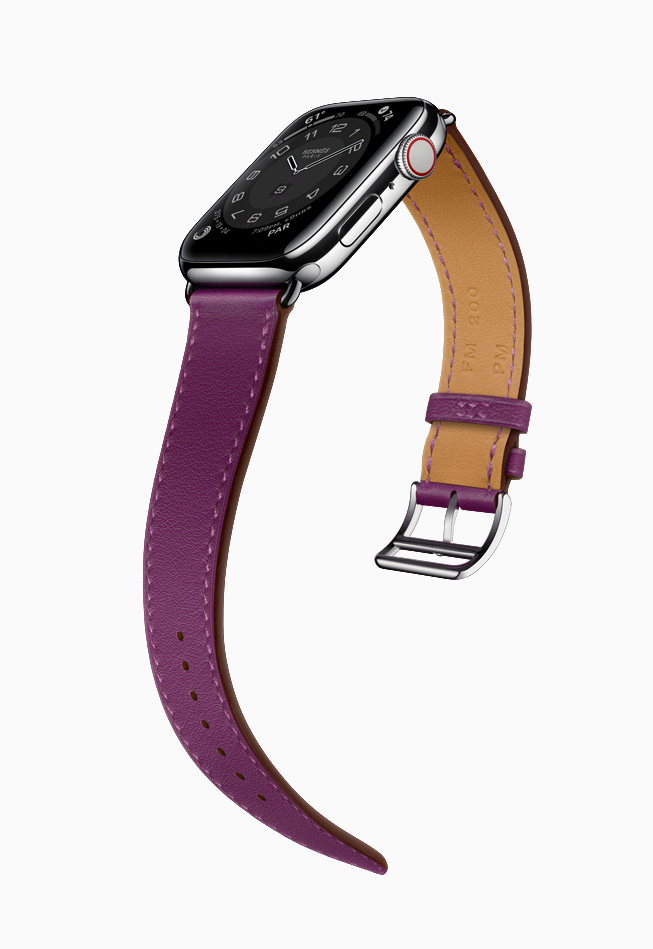 Display
Type: Retina LTPO OLED, 1000 nits.
Size: 1.78 inches.
Resolution: 448 x 368 pixels
Protection: Ion-X strengthened glass
Always-on display
Platform
OS: watchOS 7 but upgradeable to 7.4.1
Chipset: Apple S6
CPU: Dual core
GPU: PowerVR
Memory
Internal storage: 32GB and 1GB RAM
Battery
Li-Ion 303.8 mAh (1.17 Wh), non-removable.
Wireless charging.
Up to 18 hours of mixed usage.
Sensors
Accelerometer, gyro, heart rate (3rd gen), barometer, always-on altimeter, compass, SpO2, VO2max.
Natural language commands and dictation for talking mode.
Sound
Through loudspeakers, no headphone jack.
Colors
Silver, Gold, Space Gray, Blue, Red.
Want to check out other smartwatches?
Click Here For Our Top Recommendations For The Best Smartwatch For Nurses 2021.
What I Love About The Apple Watch Series 6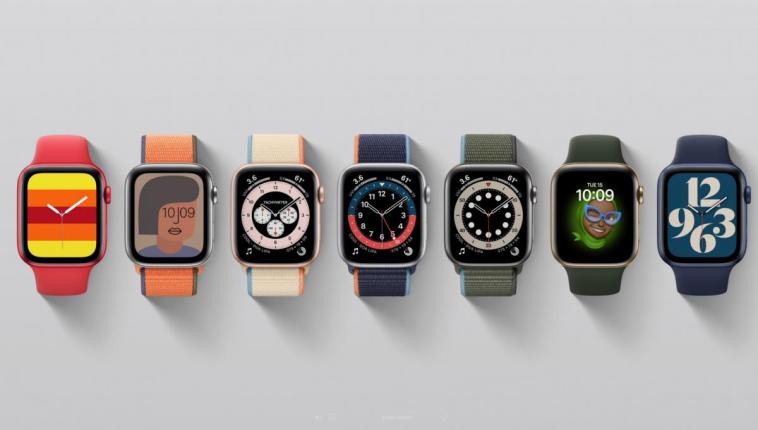 Now that we've covered the features and specifications of the Series 6, let's move on to the things I personally love about this device. Hopefully, this also helps you make a wise purchasing decision when it comes to the Series 6.
Blood Oxygen Reader
Since the original release of the Apple Watch Series way back in 2015, Apple has come a long way with improvements and upgrades with their line of smartwatches.
One of the most exciting new features the Apple Series 6 has to offer is the newly equipped sensor that enables the measurement of oxygen saturation in your blood, also known as SpO2.
But how is this relevant to you and to today's times you ask?
As we continue to live in an age of COVID-19, it is important for us to keep track and monitor closely how well is our circulatory and respiratory systems deliver oxygenated blood to our bodies.
While a blood oxygen reading alone doesn't diagnose or certify we have the virus, it certainly helps to know that a reading below 90 percent may warrant you a trip to the emergency room. Not only this indicates signs of a more serious illness but with this technology, further complications can be avoided easily.
So how was Apple able to pull this off and how does it work? By using a technology that is similar to a pulse oximeter. To those unaware, a pulse oximeter is a noninvasive and painless device that doctors use to measure your oxygen saturation level, or the oxygen levels in your blood.
This sensor works in two ways:
You can measure the blood manually by resting your arm on a horizontal surface for 15 seconds while it takes a reading. Do make sure that the smartwatch is fit correctly around your wrist while this happens.
The second way is it can measure your blood oxygen levels in the background while you go about your day.
While Apple has been generally responsible with their claims and features, there is one thing to take note of. Every once in a while, it's possible you might get inconsistent blood oxygen readings.
So don't panic right away if it shows you a negative result. Quite often, this happens when the smartwatch is not placed or fitted correctly around your wrist.
If your device is put on correctly, and it consistently shows a negative result, then a trip to the emergency room would be wise to make sure you are alright.
Health Features, App Selection, and Upgraded System
The system
With the implementation of WatchOS 7 matched with the new dual-core S6 System and 32GB of RAM, you're rest assured that the performance of the Series 6 is as solid as it can get.
Compared to the S5 chip located in the previous model, the Series 6 easily delivers a 20 percent faster performance too. Additionally, the S6 system has also improved screen brightness with a level of 1,000 nits, a new antenna to support 5GHz Wi-Fi, faster charging, and up to 18 hours or more of battery life depending on your usage.
On top of that, with the WatchOS 7, you also get several useful features to help with your daily activities. This includes a 20-second timer for handwashing, new workout types to add to your routine, sleep monitoring, new watch faces, and so much more.
If you have a family, you will certainly love the Family Setup the WatchOS 7 has. You can use these feature to control and manage who your child communicates with, locate their whereabouts with the Find People app, and a lot more.
Health features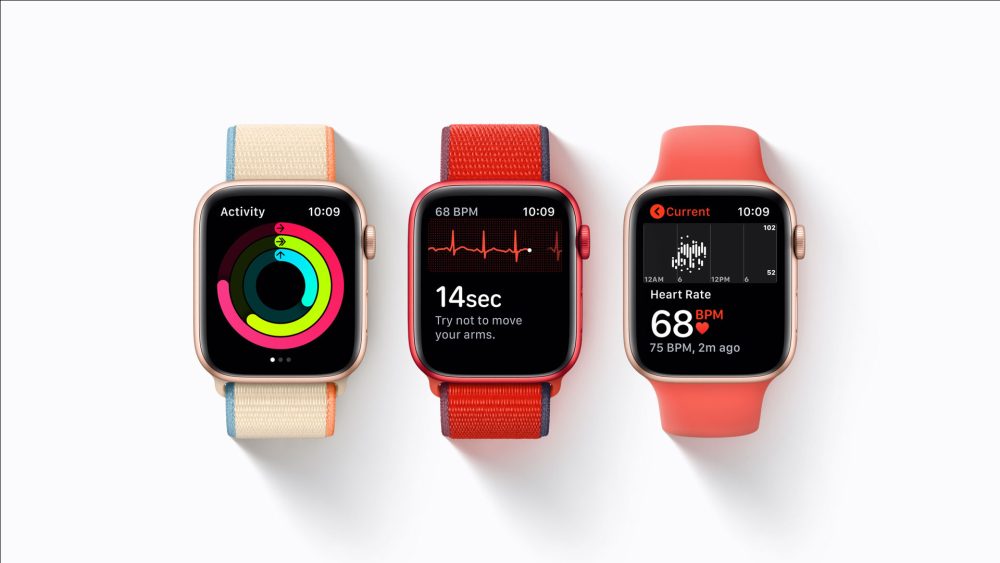 Just like its predecessor, the Series 6 was able to retain the impressive health features equipped into the latest model. I found this really useful now that work from home is being implemented and prioritized and I don't get as much exercise compared to when I commuted daily.
Such health and safety features include:
ECG Readings
Menstrual cycle tracking
Sleep tracking
Heart rate monitoring and notifications
Fall detections and alerts
High decibel alerts
Activity rings that track and monitors your exercises and movements
Emergency SOS
Apps
Moving on to the apps, I can without a doubt say that Apple's App Store is unparalleled.
It's one of the Series 6's biggest strengths and what sets it apart from its competition by a mile. With 20,000 Apple Watch apps available in their App Store, it puts any Apple Watch Series model ahead of other wearables due to having the largest third party-app selection.
The Colors & Overall Design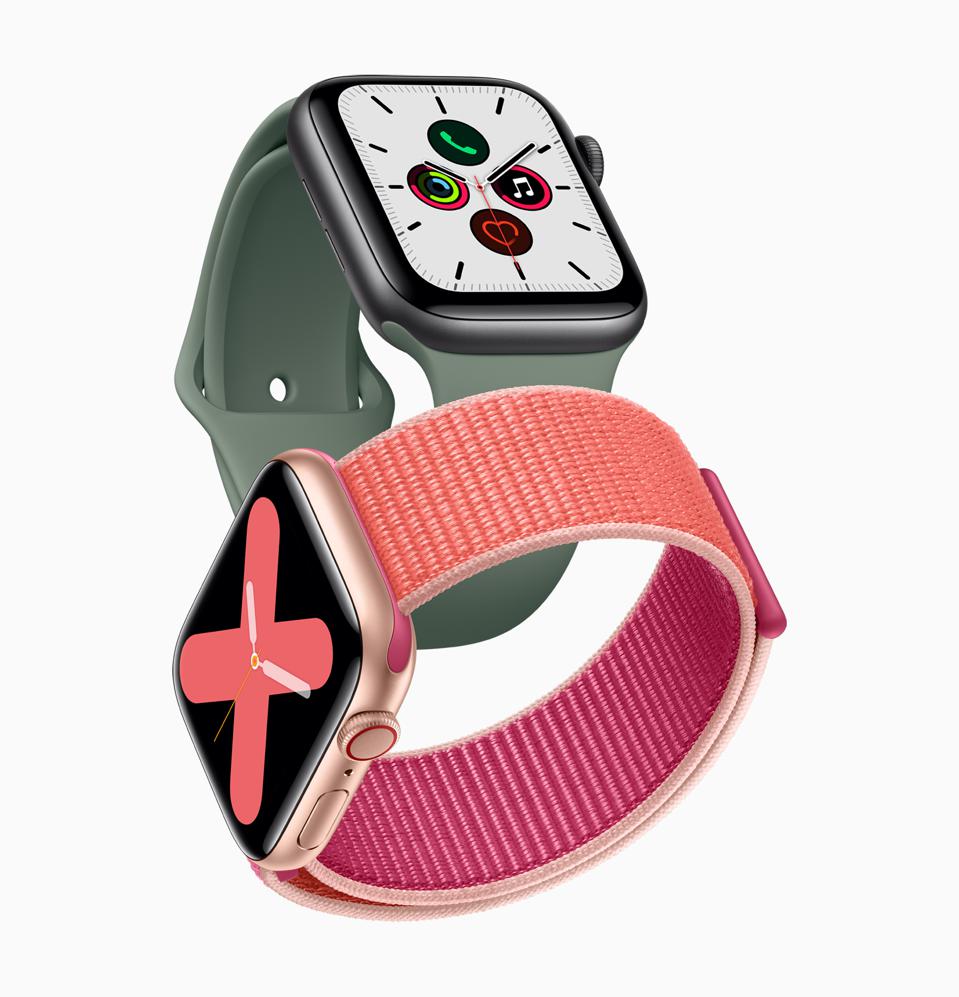 I think by now you know that I'm a huge sucker for aesthetics and having the ability to customize my gadgets and devices.
With the Apple Series 6, I can easily do those things.
One of the best parts of owning an Apple Watch Series is the fun of picking a different watch face for your wearable for each day.
By doing so, I have the freedom to customize my wearable depending on what I'm prioritizing that day, what I'm wearing, my favorite things, and/or simply what I need.
In addition to customizing your Apple Series' watch face, you can also swap the bands to your liking. Fortunately, Apple has a wide array of designs and colors to choose from so you're sure to find something that will fit your taste perfectly.
Do note that the interchangeable bands are sold separately from the unit.
My Least Favorite Thing About The Apple Watch Series 6
I have to admit, it was pretty difficult trying to find flaws on the Series 6. It's nearly perfect. Everything you need in a smartwatch is here. So here is one thing I dislike about this particular wearable.
The Price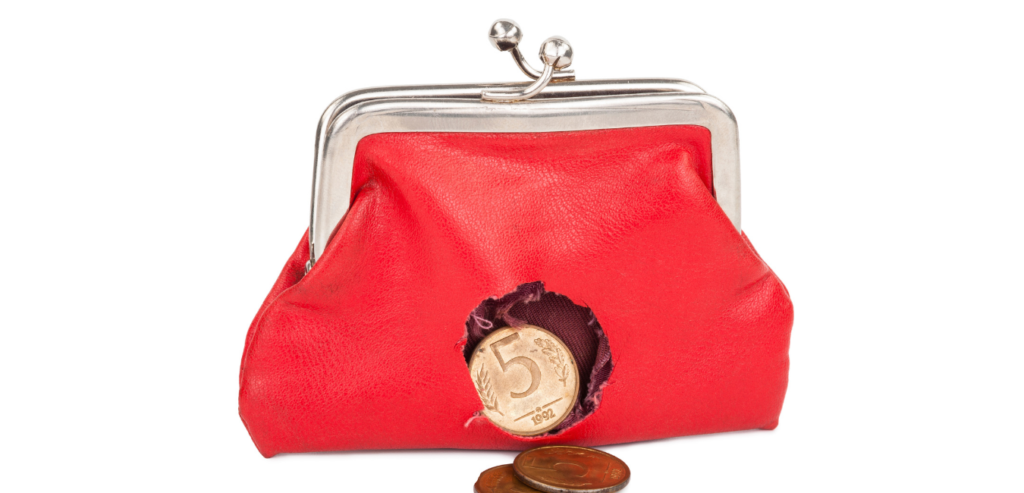 Like all Apple products, the Apple Watch Series 6 is a high-end, premium device. Unfortunately, that also means the model comes with a premium price tag as well.
While some might say that the price justifies the value of the Series 6, I have to disagree.
You can easily get the same (or even better) health features other smartwatches have equipped in their models. Some are even more consistent or advanced when tracking your health. There are also other smartwatches with the same customization features that you can get for a fraction of the price.
While I find the Series 6 is still an overall superior product, it definitely burns a hole through your wallet.
Pros & Cons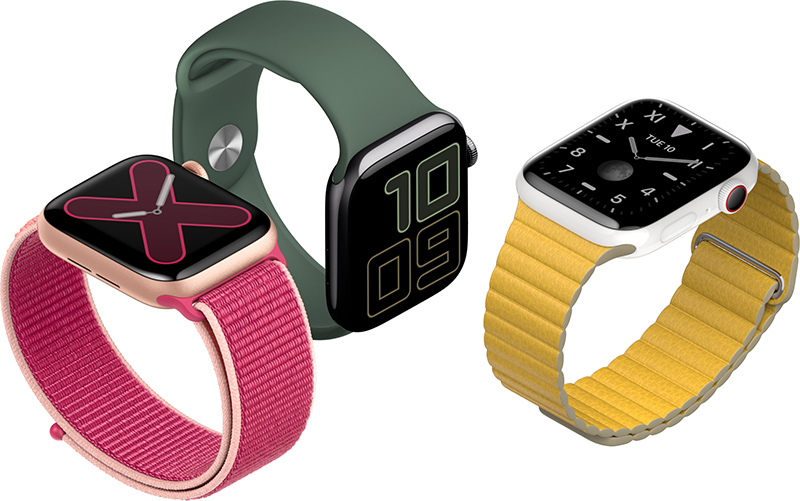 To sum it all up, here's a narrowed down list of the good and the bad with the Apple Watch Series 6.
Pros
Equipped with the largest third-party app selection with Apple's App Store.
Fairly consistent readings with the blood oxygen level sensor.
Solid and faster performance along with an impressive ecosystem with the WatchOS 7 and S6 chip.
Bright display.
A wide array of interchangeable/customizable bands to choose from.
Cons
Expensive.
Doesn't support Android devices.
Mediocre battery life.
Final Verdict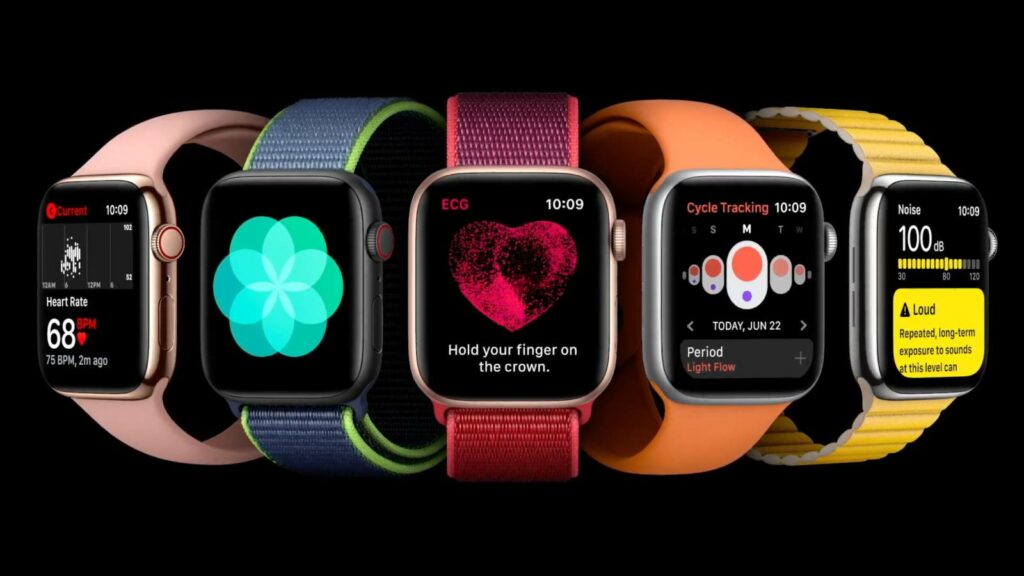 In this current era of a pandemic, it's important more than ever the significance of keeping ourselves healthy.
Owning a smartwatch is one of the most convenient ways to do that. And the Apple Watch Series 6 delivers the best overall performance a smartwatch can do. It has everything you need such as health monitoring, blood oxygen readings, an impressive ecosystem, plus the largest app selection you can find in the market.
Despite being released last year, you won't have to worry about upgrading to the next model right away as the Series 6 is still a pretty solid product ahead of every other competing device in its range.
While I understand it comes with a hefty price tag, it's really up to you if you think such device is worth every penny
Do you already own an Apple Watch Series 6? Let me know about your thoughts and experiences in the comments below!
Recommended reading for you:
Best Smartwatches For Nurses 2021: Stay Healthy With These Wearables
A Buyer's Guide To The Best Smartwatches 2021: All You Need To Know
The Samsung Galaxy Watch 3 Review: Is It The Best Android Smartwatch?