The Samsung Galaxy Watch 3 stands out in many ways amongst the several Android smartwatches in the market right now. It's jam-packed with an array of impressive features. These upgraded features can help you keep track of your health while giving you an overall amazing user experience with the device.
Whether it be the fan-favorite rotating bezel, the newly added FDA-cleared electrocardiogram feature, advanced sleep-tracking, or its ability to track your blood oxygen levels, and so much more, what's not to love?
To give you a better explanation, let's dive right into the details with my dedicated review of the Galaxy Watch 3 below.
See Where The Samsung Galaxy Watch 3 Ranks In Our List Of Best Smartwatch For Nurses 2021 Here.
Overview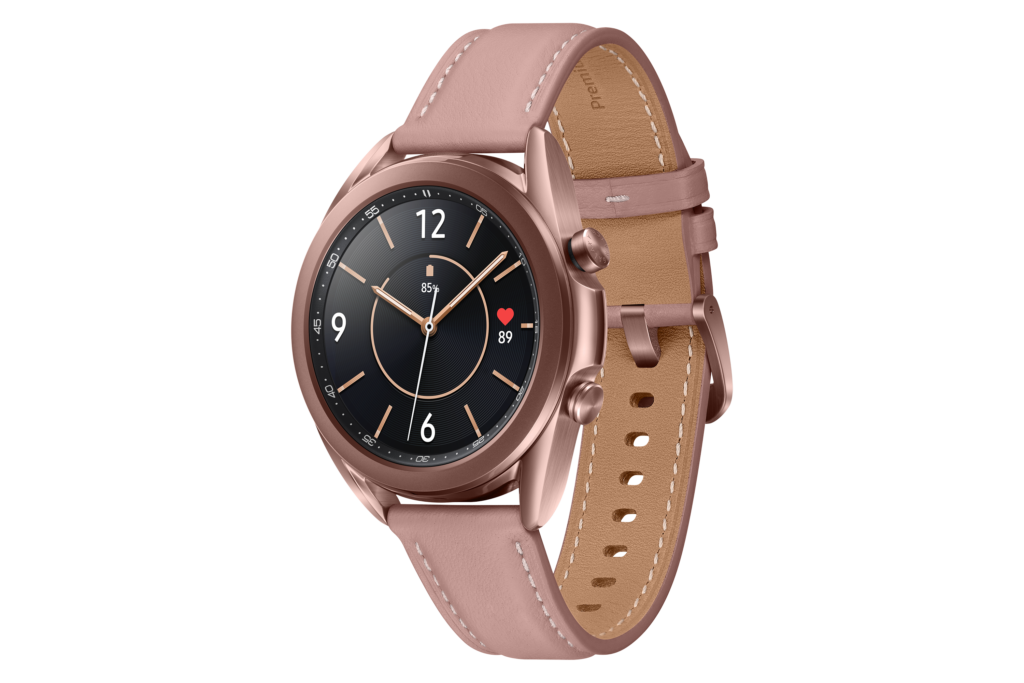 The Galaxy Watch 3 is the latest iteration of Samsung's Galaxy Watch line, which was released last 2020.
With a traditional design similar to your standard wristwatch, the Galaxy Watch 3 has all the functions you'll ever need in a smartwatch. Which are typically for fitness and health tracking and quick access to your notifications when your phone is not on hand.
Speaking of fitness and health tracking, you'd be happy to know that the Galaxy Watch 3 had brought in impressive upgrades to its health tools to help you in that aspect.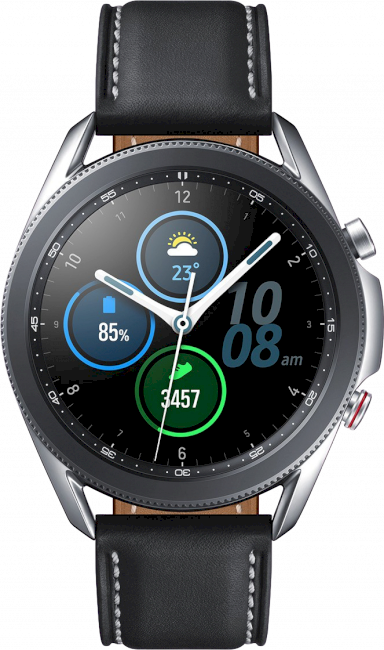 Such tools are a SpO2 tracking app (this measures your blood oxygen saturation levels), a more advanced sleep tracker than its previous models, a blood pressure monitor, a menstrual cycle tracker, fall detection, an FDA-cleared ECG feature, and a whole lot more.
Apart from its great functionalities, one particular feature you might fall in love with is its rotating bezel. After removing it from previous designs, I'm happy that Samsung has re-implemented it in the Galaxy Watch 3. It's pretty useful and a nice alternative to constantly swiping and poking against the screen to navigate your smartwatch.
Another great factor of the Galaxy Watch 3 is that it offers two sizes and three different colors to choose from. The two sizes you can pick are either the 41mm variant or the 45mm variant. So if you're concerned with sizes, Samsung has got you covered.
While with the colors, you can either get Mystic Black, Mystic Silver, or Mystic Bronze.
If you'd like, you can check out Samsung's introduction to the Galaxy Watch 3 below!
Features & Specifications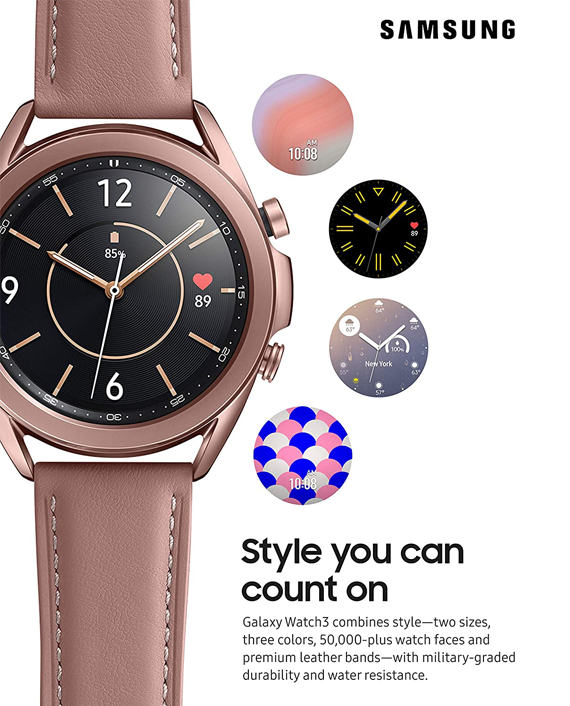 Dimensions: 45 x 46.2 x 11.1 mm for the 45mm variant, 41 x 42.5 x 11.3 mm for the 41mm variant.
Weight: 53.8g (45mm), 48.2g (41mm)
Case sizes: 45mm and 41mm.
Strap sizes: 22mm (45mm), 20mm (41mm)
Material: Stainless steel, Gorilla Glass DX
Processor: Samsung Exynos 9110, dual-core 1.15GHz
Operating system: Tizen 5.5 (One UI 2)
RAM: 1 GB.
Storage: 8 GB.
Wireless: Bluetooth 5.0, Wi-Fi, NFC, A-GPS, GLONASS, Beidou 7, Galileo, LTE (optional).
Battery: 340mAh (45mm), 247mAh (41mm), WPC-based wireless charging.
Water resistance: 50 meters and IP68.
Display: 360 x 360-pixel screen, 1.4 inch AMOLED (45mm), 1.2 inch AMOLED (41mm).
Sensors: NFC, GPS, barometer, gyro, optical heart rate sensor, ambient light sensor, microphone, speaker.
Notable features: HRM, SpO2, VO2 Max, FDA-cleared ECG, blood pressure monitoring
Colors: Mystic Black, Mystic Silver, Mystic Bronze.
Want to check out other smartwatches?
Click Here For Our List Of The Best Smartwatch For Nurses 2021.
What I Love About The Samsung Galaxy Watch 3
Health & Fitness Tracking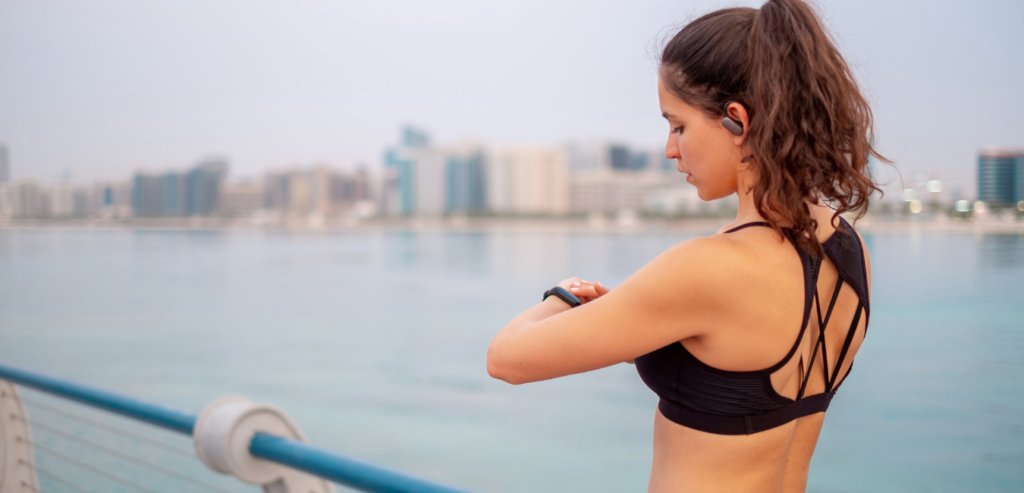 Despite its premium yet traditional aesthetic, the Samsung Galaxy Watch 3 effectively doubles as a fitness and health tracker due to its comprehensive health features. Almost rivaling Apple's, Wear OS, and other dedicated fitness trackers in the market. In fact, it even almost has the same features as Samsung's own Active Watch 2.
By far, the Galaxy Watch 3 has easily one of the most complete suites for general health and fitness-related monitoring you can find on a smartwatch.
To give you an insight, the Galaxy Watch 3 can track 40 different workouts, which includes both outdoor and indoor swimming. Seven of those workouts can be automatically detected and tracked.
In addition, this particular wearable is also equipped with better data analysis for running. The Galaxy Watch 3 gives you a breakdown of your form. This includes your asymmetry, foot contact time, flight time, regularity, vertical motion, and stiffness while you do your runs.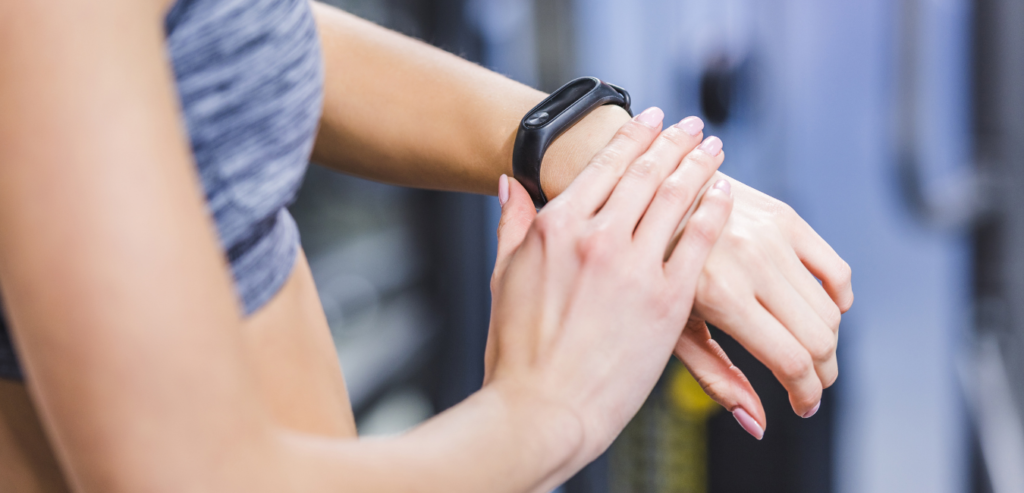 You also get a running coach, pretty much similar to the Active Watch 2. It can provide helpful real-time feedback about your form during your runs. To add to that, Vo2 Max is also a nice and fairly common way to measure your cardiorespiratory fitness. In other words, it can calculate your oxygen consumption during workouts.
A heart-shaped dashboard lets you know of your active minutes, calories burned and standing time to compare to your target goals. You can also customize what information you want to be displayed on your screen during your exercises.
As mentioned previously, the Galaxy Watch 3 now has an FDA-cleared ECG monitor. Essentially, this means you are now able to detect signs of atrial fibrillation.
Samsung was kind of late to have this feature since Apple was able to do this with their older models in their Apple Watch Series line, but it's still a nice addition. Better late than never, right?
SpO2 Measurements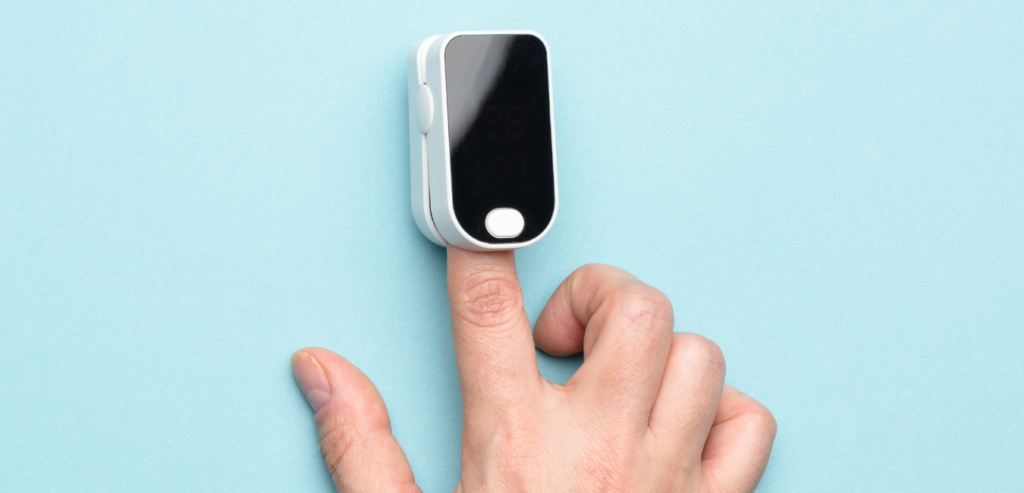 Being able to track your SpO2 levels is quite important these days. Especially now we're living in the middle of an ongoing pandemic. People who have COVID-19 can experience shortness of breath and dips in their blood oxygen levels.
Thankfully, the Galaxy Watch 3 comes in with a built-in pulse oximeter so you can track your own blood oxygen levels in the comfort of your home. For it to work, you'll have to keep your arm still on a flat surface and make sure that your wearable is correctly positioned around your wrist.
The test takes a few minutes before getting your results. It's fairly easy and beats having to drive all the way to the hospital to check if something's wrong.
In summary, this feature is quite useful to have at your disposal at any time of the day wherever you are.
Improved Sleep Monitoring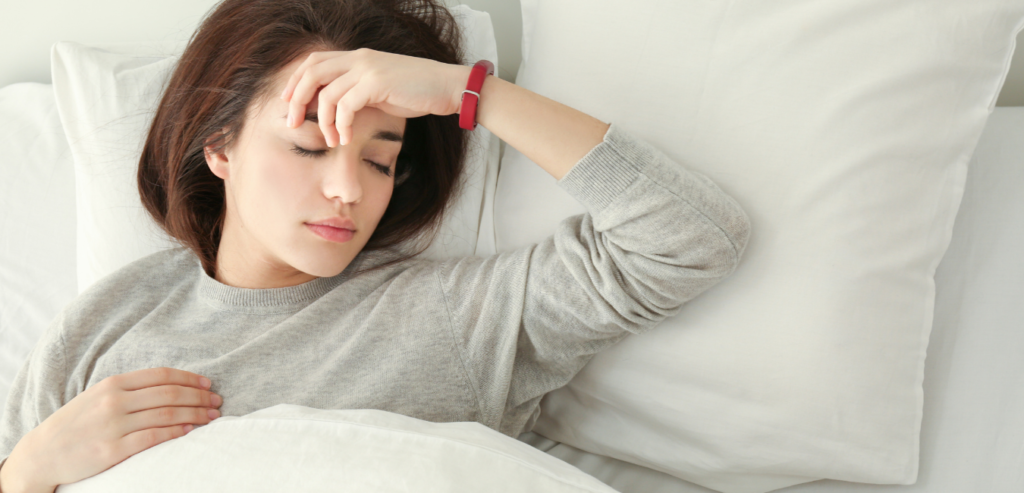 On the previous models of the Galaxy Watch, the built-in sleep monitoring app provides you with very little context about your sleeping habits.
Fortunately with the Galaxy Watch 3, Samsung has partnered with the National Sleep Institute to provide their users a better and more detailed insight on their REM cycle, a morning report on your quality of sleep, and very useful tips on how you can further improve your sleep. 
Tizen 5.5 with One UI 2.0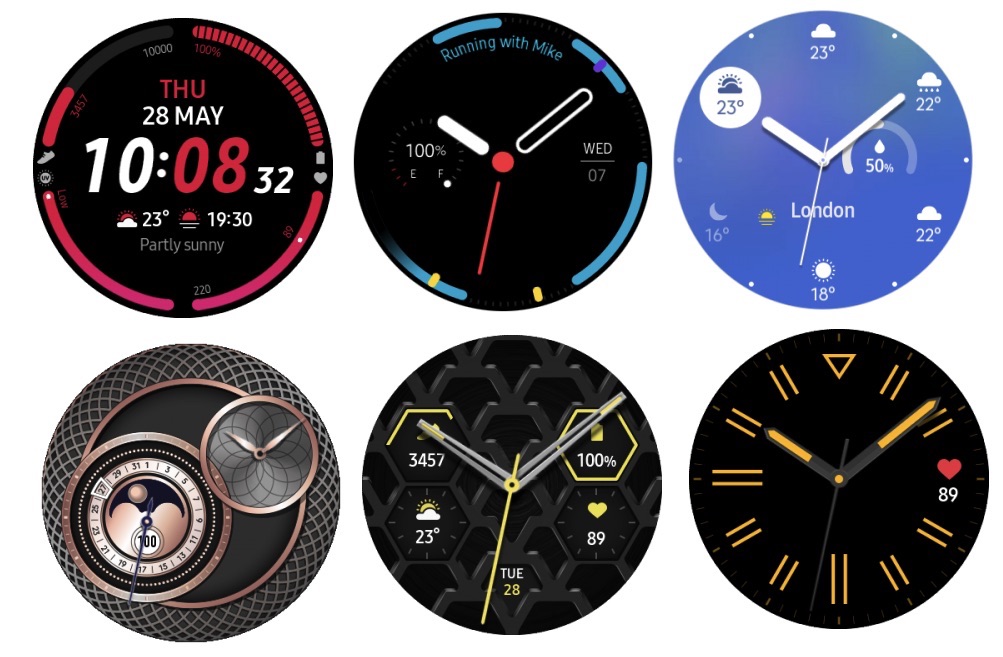 After leaving Google's platform, Wear OS, the Samsung Galaxy Watches has now its own operating system called Tizen. With the Galaxy Watch 3, it is in its latest form, One UI 2.0.
Without a doubt, Tizen works so much better than Wear OS in so many ways. It's a lot faster and easier to use, providing an overall better user experience. Not to mention, it has a bit of tweaks with minor improvements and slicker animations in the Galaxy Watch 3 compared to other Samsung's smartwatch units.
My only qualm is that it has a limited selection of third-party apps compared to its rival, Apple. But it does have offline local music support and offline Spotify support. And with the 8gb of internal memory, I can easily store my music on the go.
The Design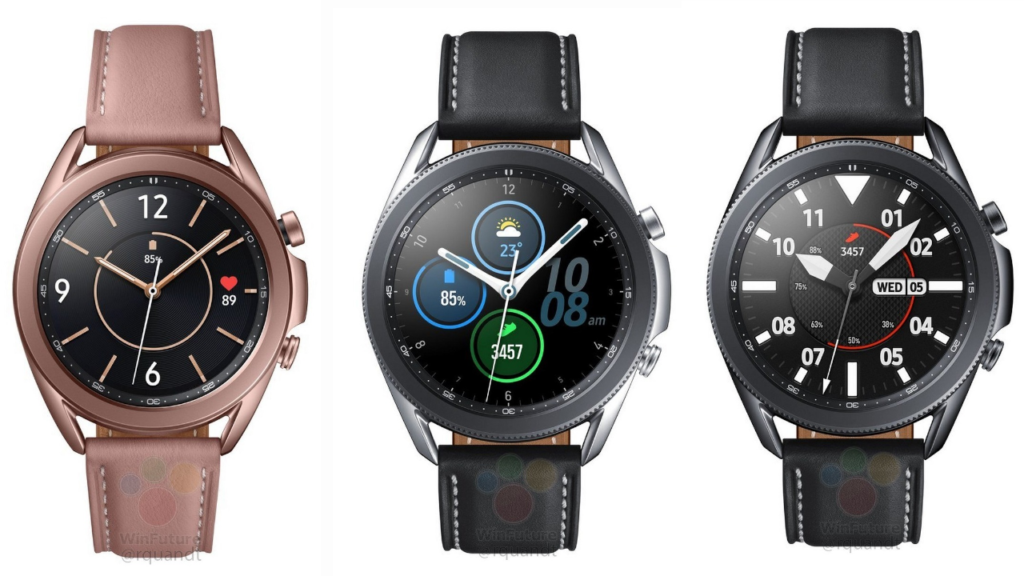 Out with the old chunky and thick aesthetic and in with the new slimmer and lighter design of the Galaxy Watch 3.
While the difference doesn't seem much on paper, the feel of it around your wrist is a lot more noticeable and you'll find yourself more comfortable with it too.
Personally, I find the Galaxy Watch 3 one of the most good-looking smartwatches in the market right now. I just love it when high-end gadgets such as this don't particularly look like a piece of technology wrapped around your wrist or so in your face.
It's subtle, it looks clean, and having more than 50,000 watch faces to choose from is an impressive option to have. Did I mention it also has interchangeable bands and straps? With so many customization options, you can freely experiment with it each and every day according to your liking.
Replaceable Batteries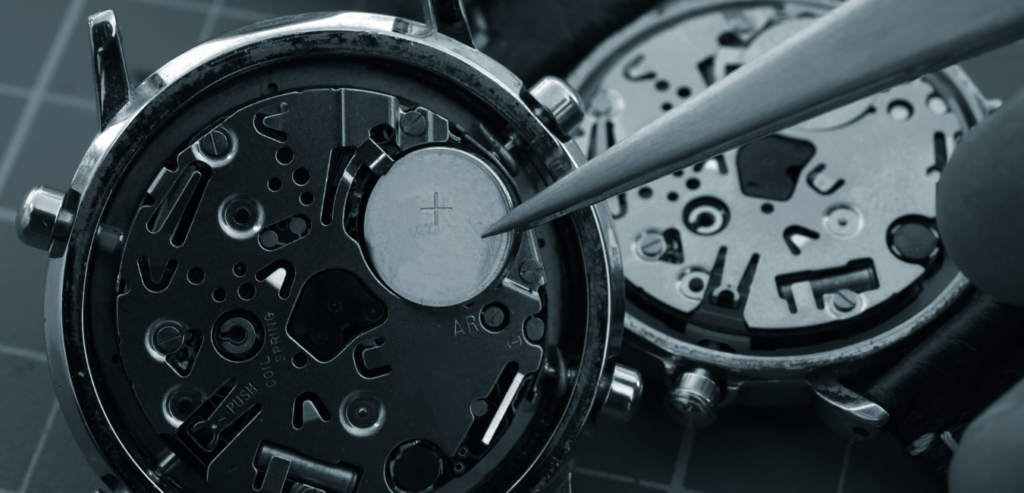 While Samsung made no claims of using recycled materials on the Galaxy Watch 3, I truly appreciate that they made replaceable batteries on this unit. I've found so many wearables that have irreplaceable batteries that this particular feature is a breath of fresh air.
My Least Favorite Thing
Disappointing Battery Life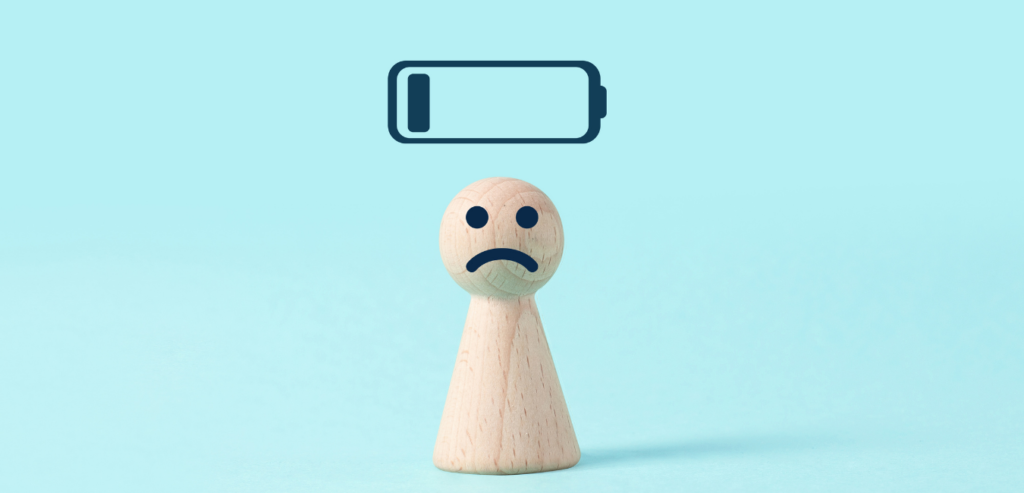 For such a premium product to be produced in this day and age, there is no excuse for this device to have such a mediocre battery life. Especially when the original Galaxy Watch could last up to 4 days of use. Meanwhile, the Galaxy Watch 3 only gets up to 2 days.
Sad to say, it's quite disappointing. While 2 days of use is not that bad and other smartwatches' battery lives have lasted for a lot less, it is just completely unfortunate we only get 2 days from Samsung's latest model when they were able to pull off a longer lasting battery with the original.
Pros & Cons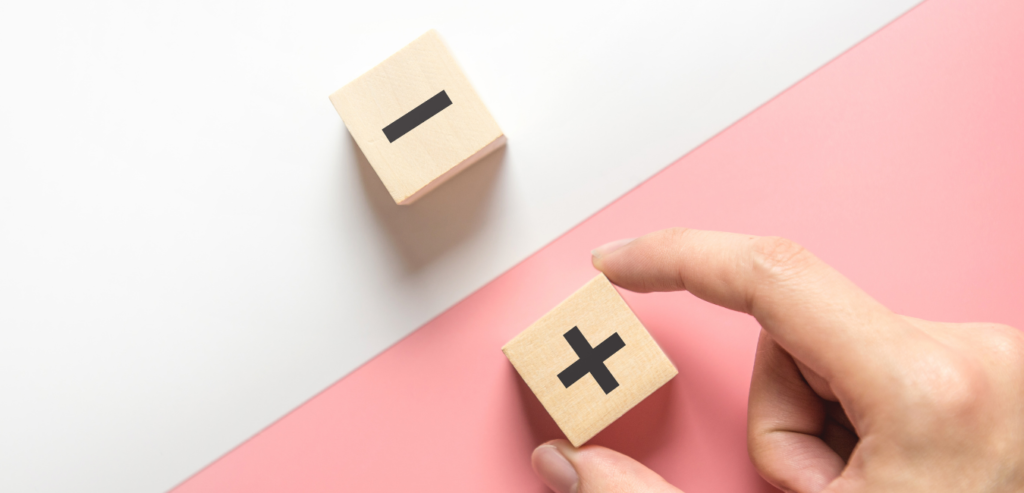 To sum it all up, here's a narrowed down list of the pros and cons of the Galaxy Watch 3.
Pros
A great alternative to the Apple Watch Series.
Premium design.
Rotating bezel.
Fast and solid performance.
Bright display.
Replaceable batteries.
Cons
Battery life is mediocre.
The 45mm variant is a little too big if you have smaller-sized or even average-sized wrists.
Final Verdict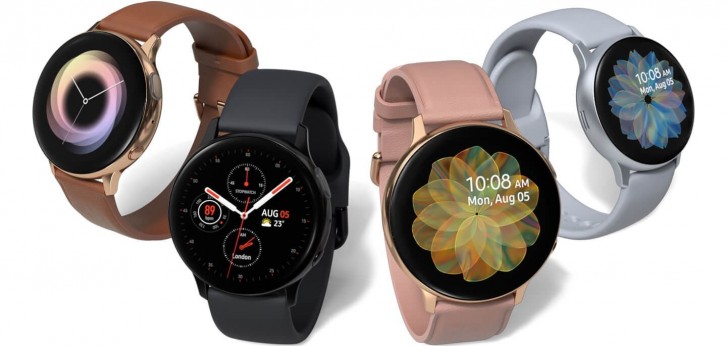 All in all, I find that the Samsung Galaxy Watch 3 the best Android smartwatch you can buy in the market right now. There are definitely great alternatives in the market too. But if you're looking for the best, this is the better pick.
There's not a lot of smartwatches right now is as well-rounded as the Galaxy Watch 3. It's perfectly suitable for any sort of lifestyle you might have, whether you're a fitness junkie, a more casual health enthusiast, or just someone who likes having the convenience of a smartwatch, the Galaxy Watch 3 is for you.
To put it shortly, the Galaxy Watch 3 has a little bit of everything. And for the most part, Samsung delivered in a lot of those aspects well.
Do you already own a Samsung Galaxy Watch 3? Let me know about your experiences and insights with this device in the comments section below!
Recommended reading for you:
The Best Smartwatch For Nurses 2021: Stay Healthy With These Wearables
A Buyer's Guide To The Best Smartwatches 2021: All You Need To Know
The Apple Watch Series 6 Review: Is It The Best Choice For You?