Fitbit has always been consistent when it comes to pumping out the best and our favorite fitness trackers in the market. The Charge 4 is no different. But how good exactly is their latest iteration of their Charge lineup? Well, let's find out in our dedicated review of the Fitbit Charge 4.
See Where The Fitbit Charge 4 Ranks In Our List Of The Best Fitness Trackers With GPS This 2021.
Overview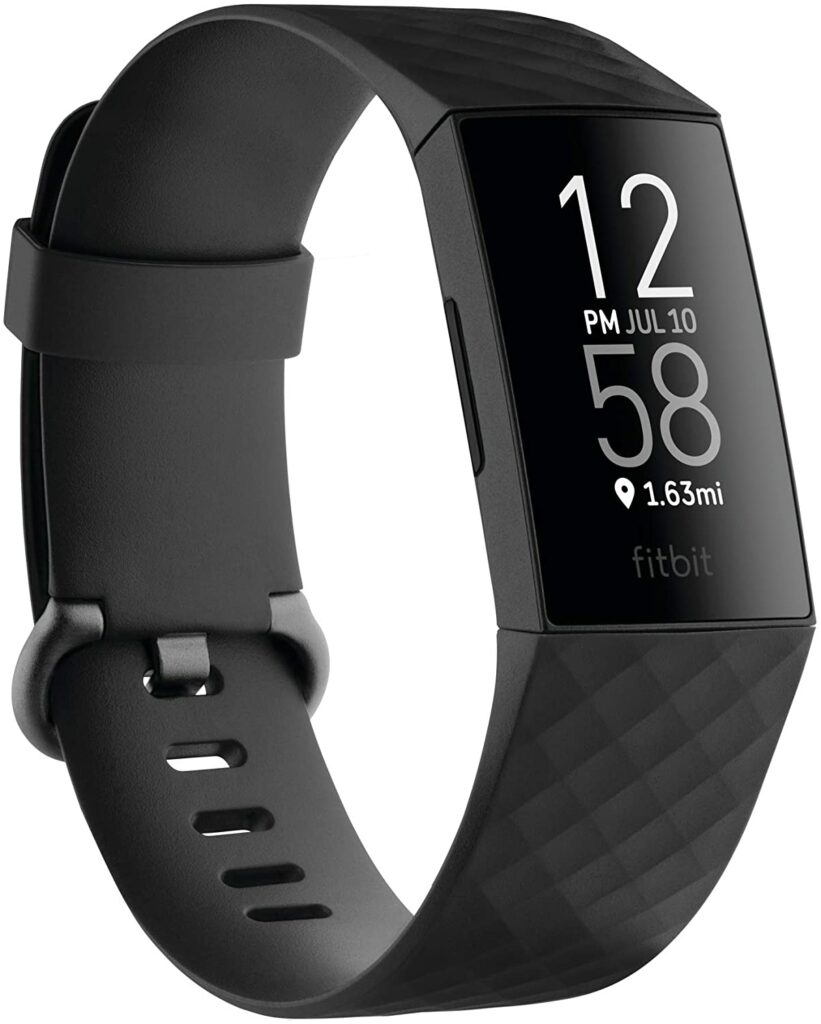 Since its debut in 2014, Fitbit's Charge line has seen and gone through a lot of changes. Now in its 4th generation, it's safe to say that this is truly one of their best yet.
Despite the rise of smartwatches in the market such as the Apple Series Watches and the Samsung Galaxy Watches, Fitbit seems to have decided to forge its own path and continue towards its route in being the leader in terms of fitness trackers.
Admittedly, Fitbit has yet to put out a bad product. Why change something that isn't broken, right? But what's so exciting about the Charge 4 is the impressive features Fitbit has equipped it with.
Packed with the features we already know and love from the past models, the Charge 4 also now has built-in GPS, Active Zone Minutes which gives you very personalized heart rate data and to make sure you're hitting your goals, improved sleep and health tracking sensors, Fitbit pay, as well as supporting Spotify music controls.
Even with all these improved and added features, you'd be very happy to know Fitbit decided not to make any price increases and kept it the same as the Charge 3. So you're really getting a lot of value for that money.
The only thing I'd suggest for Fitbit right now is to add a colored screen in their future Charge models. While the monochrome screen has worked for them throughout the years, it would have been a lot better to see a colored screen in the Charge 4. So one can only hope to see this in future models.
Features & Specifications
Product Dimensions: 9.72 x 1.13 x 0.49 inches, 1.06 ounces.
Manufacturer / Brand: Fitbit
Screen Size: 1 inch.
Operating System: Android
Batteries Used: 1 Lithium Polymer battery used.
Battery Life: Lasts up to 7 days depending on usage.
Wireless Connectivity: NFC and Bluetooth.
Compatibility: iOS and Android.
Interface Output: Grayscale touchscreen.
Waterproof: Yes, for up to 50 meters.
Heart Monitoring: Yes.
Sleep Tracking: Yes.
Colors: Black, Black Granite, Blue, and Rosewood.
Extra Features: Active Zone Minutes, SpO2 sensor, built-in GPS, Fitbit Pay, Spotify playlist controls.
Here's a preview of the Charge 4 on Fitbit's Youtube channel.
What We Love About The Fitbit Charge 4
Design
When it comes to design and style, the Charge 4 has kept the minimal look its predecessor (the Charge 3) has sported. There were really no significant changes in the overall design and even on the display itself.
Personally, that's neither a good thing nor a bad thing. I would love it if there were some improvements, especially on the display. But at the same time, the current design of the Charge 4 works.
Overall, it's decent-looking, not too flashy, and still a pretty comfortable wearable to have around your wrist. Albeit, it could be just a tad thinner.
So if you always loved the minimalist and sleek look of Fitbit's Charge lineup, then you'll surely have no problem with the Charge 4.
Built-In GPS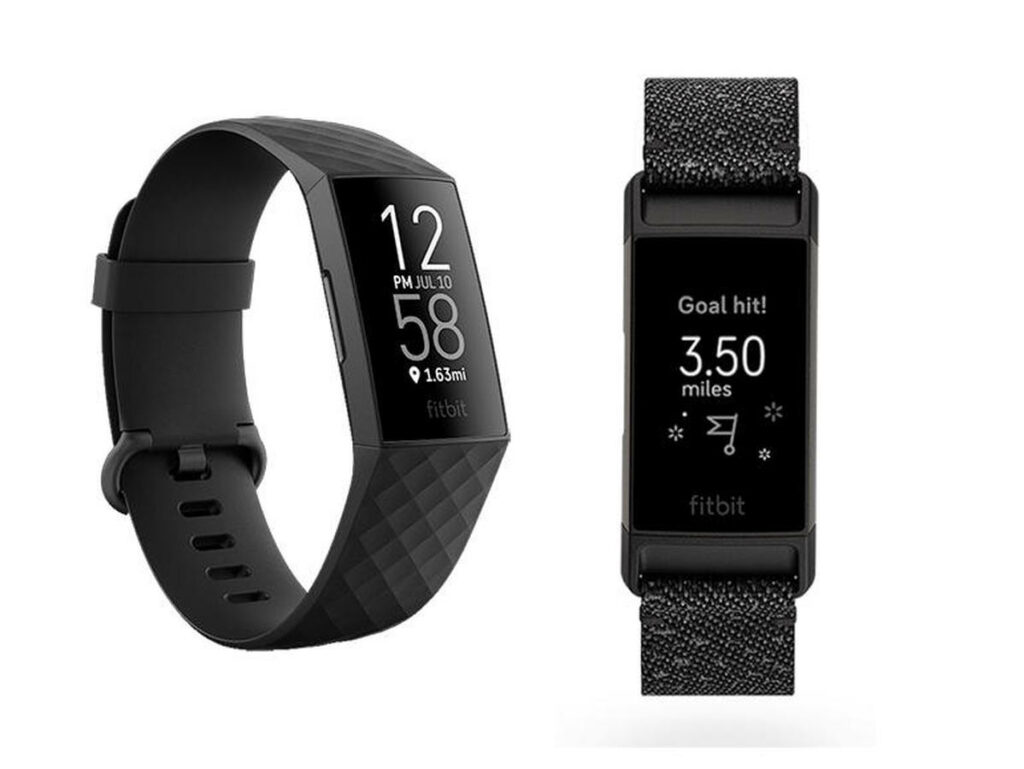 One of the biggest disappointments with the Charge 3 was the fact that you had to avail the special edition variant in order to get a built-in GPS with your wearable.
But you'll be happy to know that Fitbit has heard our pleas and included the GPS in the Charge 4 without having to buy the "special edition". The built-in GPS in this fitness tracker helps immensely in providing you with more accurate data regarding your fitness routines and goals.
To be more specific, the GPS workouts gets your distance, speed, time, pace, and heart rate. These workouts include running (both on the street and on treadmills), walking, swimming, biking, and other outdoor exercises.
I'd dare say that this was one of the most anticipated upgrades we've been waiting for on Fitbit's Charge lineup.
Gone are the days when you have to rely on having your phone with you just to have GPS during your workouts. However, it's best to keep in mind that battery life is shortened to 5 hours when you're using the built-in GPs on the Charge 4.
Activity Tracking
Aside from the built-in GPS, most of the upgrades the Charge 4 was equipped with were mainly for sports and activity tracking.
It definitely ticks all the boxes when it comes to the basics: counting steps, calories burned, floors climbed, heart rate monitoring, and distance. Thanks to the added GPS, these are also now measured a lot more accurately as well.
Apart from that, the Charge 4 also gives you a friendly reminder by buzzing gently when it's time to get active. I find this pretty useful when it comes to getting my daily exercises in. The Charge 4 also tracks 20 different workouts and activities while giving you the option to include 6 programs for exercise shortcuts.
That's pretty convenient when you have a routine or certain workouts you frequently follow.
Active Zone Minutes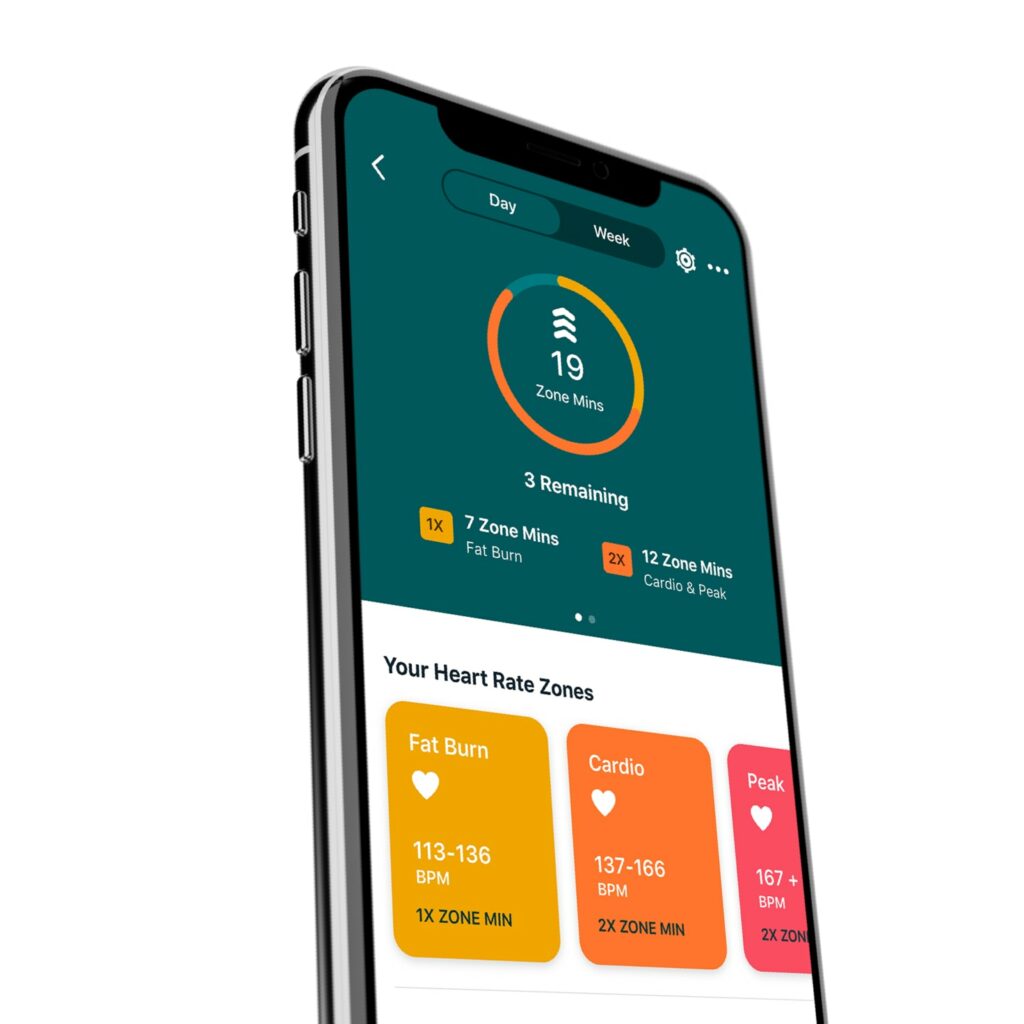 Speaking of activity tracking, one new and exciting feature on the Charge 4 is called "Active Zone Minutes".
Basically, this new metric measures how hard you worked during an activity or workout based on your age and heart rate zones. You earn one Active Zone Minute for each minute you spend in the fat burn zone and you get two Active Zone Minutes for time spent in the cardio zone. More information is found on Fitbit's site here.
The recommended goal is to get 150 active minutes by the end of each week. But you can definitely customize this goal depending on your preference.
According to Fitbit, this metric can help prevent potential diseases, improve cognitive function, reduce anxiety, and sleeping habits, among other health benefits.
Battery Life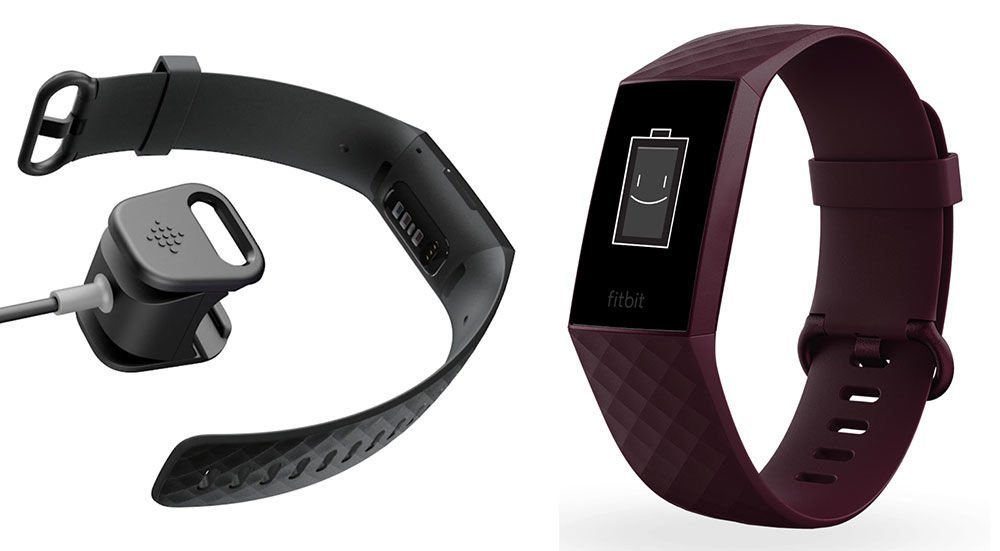 What I always found amazing with Fitbit products is how impressive their battery lives are. The Charge 4 has a battery life of 7 days and will last you 5 hours if you're using the built-in GPS continuously. So they're always so reliable to last you for up to a week or less depending on your usage.
When you're someone with a busy schedule, the last thing you want is your fitness tracker dying out on you before the day has even started. With the Charge 4, you'll only need to worry about charging this wearable once or twice a week depending on how you use it.
Want to check out other fitness trackers from other manufacturers and brands? Check out our top recommendations here!
Our Least Favorite Thing
Monochrome Screen
Don't get me wrong, I don't completely hate the monochrome touchscreen on the Fitbit Charge 4.
In fact, I actually find the touchscreen display on this wearable pretty intuitive without being too overcomplicated with the controls.
The screen is quite responsive without lagging as well. Swiping right leads you to the wearable's menu and settings, swiping up shows your daily statistics such as step counts, distance, and calories burned, and swiping down reveals your most recent texts and calls.
Meanwhile, the button can be pressed to either take you back to the previous screen or to the clock face display.
However, as much as I love how easy the controls are, the screen itself does lack brightness especially when you're standing under harsh lights or if it's too sunny outside. So you'll find yourself squinting a lot and having a hard time reading the Charge 4's screen during those instances.
Here's to hoping that Fitbit makes a colored screen on their next iteration of their Charge lineup. Fingers crossed!
In A Nutshell
Here's a narrowed down list of the good and the bad with the Fitbit Charge 4.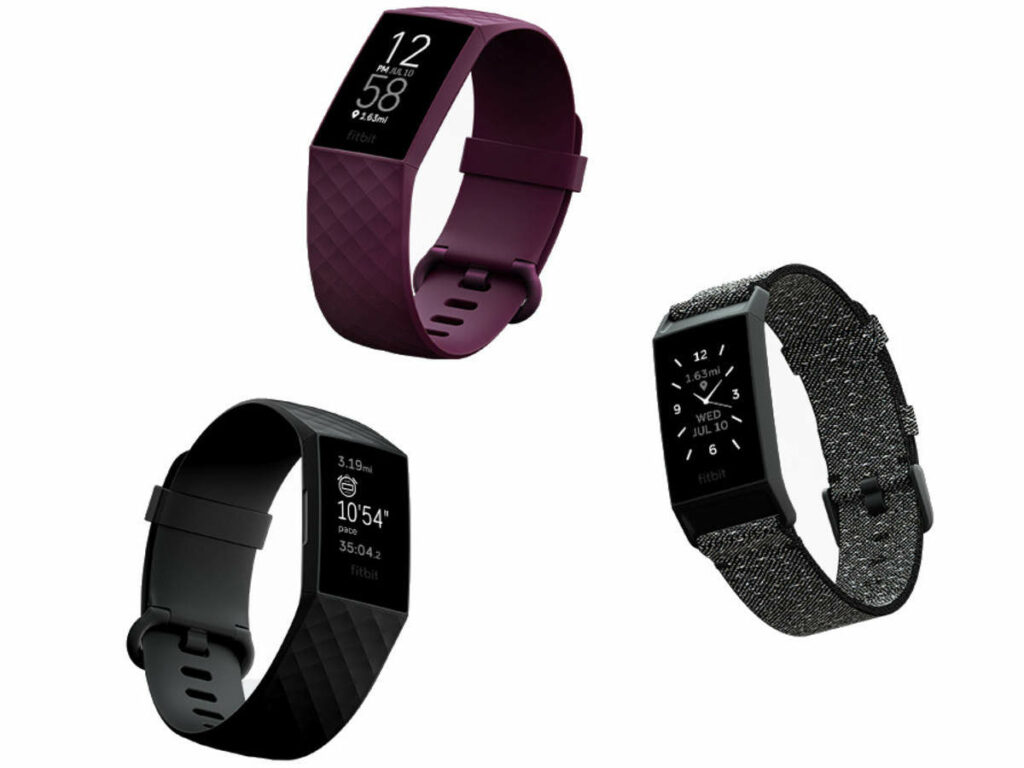 Pros
Active Zone Minutes gives great encouragement in reaching your target heart rates and provides personalized data.
SpO2 readings.
Built-in GPS.
Waterproof build for up to 50 meters.
Impressive battery life of 7 days.
Sleek and minimalist design.
No price point increase.
Fitbit Pay allows for contactless payments.
You can control your Spotify playlist from the convenience of your wrist.
Cons
The screen can be improved into a colored one and be made brighter to be seen better under harsher lights.
The overall design can also be improved.
Final Verdict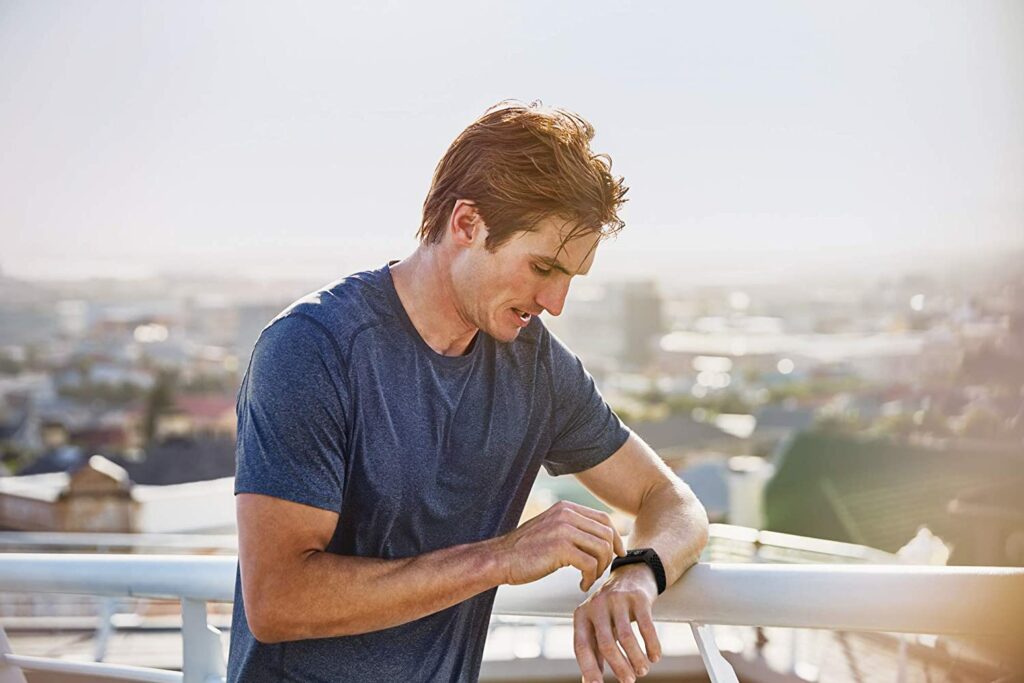 The Charge 4 is amazing in what it does. It's an impressive fitness tracker from a reputable brand with terrific sensors that provides encouragements and helpful nudges or reminders when it's time for you to get your daily steps in, how to improve your sleep, and give you insights into your heart rate data.
Plus, you also get a few perks that you can only see from smartwatches. The Fitbit Charge 4 builds on everything we loved about the previous models and further upgraded it in the latest iteration while adding other additional features to level up our fitness tracking.
Not to mention, they did all this without having to increase the price point.
Overall, the Charge 4 is an excellent companion if you're looking to improve your health and your lifestyle.
If you're looking for a wearable that prioritizes wellness first rather than fitness, then you'd be better off with a smartwatch that tends to balance between the two.
Already own the Charge 4? Or still on the fence about buying one? Let me know what your thoughts are about Fitbit's latest iteration of their Charge lineup in the comments section below!
Recommended reading for you:
The Best Fitness Trackers With GPS For 2021.
Your Quick Guide To Buying Fitness Trackers With GPS 2021
The Garmin Vivosmart HR+ Review: The Best Wearable For You?
The Apple Watch Series 6 Review: Is It The Best Choice For You?
The Samsung Galaxy Watch 3 Review: Is It The Best Android Smartwatch?