Whether you're looking to improve your daily physical activities, your sleeping habits, or your overall lifestyle, the right fitness tracker can easily help you achieve all those things. But looking for the "right one" for you can be a daunting task. So to help you out, here's a useful guide on buying fitness trackers with GPS this 2021.
For Our Top Recommendations Of The Best Fitness Trackers With GPS This 2021, Read On Here.
Overview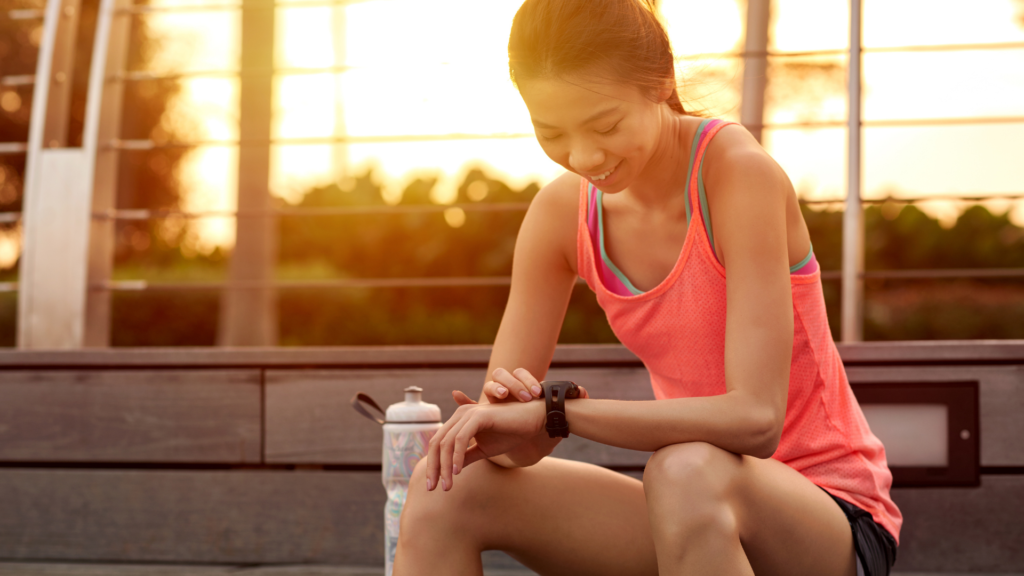 From using the standard and traditional wristwatches, we have evolved so much. In this current era, fitness wearables are slowly becoming the norm. Watches no longer just tell time, they now also have features that help us engage in a healthier lifestyle.
Such features include built-in pedometers, heart and sleep monitoring, some even have support for music playback, SpO2 readers, and so much more. Honestly, these fitness companies just keep on pushing the limit by giving us something new with every product they release.
With that in mind, it's understandable to get easily overwhelmed with the number of choices you have in the market right now. For some, it can even lead to stress! Because let's face it, we all want the best of the best. We all want a fitness tracker that will do it all for you.
Fortunately for us, an endless supply of fitness trackers also means that we won't have to worry about any shortages. So you will surely find one that will be most suitable for you.
When investing in a fitness tracker, I highly recommend doing a lot of research on the features you would like it to have. A common mistake a lot of people do is make impulsive purchases and this leads to them getting a model that they won't be using in the long run.
So instead of getting blinded by flashy advertisements and flowery words, I'm here to help you out.
Fitness Trackers Vs. Smartwatches: Which One Is For You?
Another common mistake a lot of people do is mix up what a fitness tracker is and what a smartwatch does. This is totally understandable though. Even I was confused when I first got interested in wearables. In the blind eye, both of these devices have a lot of overlapping qualities that essentially make them the same.
But at its core, a dedicated fitness tracker puts your fitness and health first. This kind of wearable gives subtle nudges of encouragement when to get active or get your daily steps in when you're becoming too sedentary. It also provides data regarding your heart rate, sleeping habits, daily steps, workouts, and other fitness activities.
While on the other hand, a smartwatch is more of a "do-it-all" device. The same way a smartphone can have a lot of functionalities and overlapping features with a computer.
With a smartwatch, you get the benefit of having access to your notifications, latest news, updates, and the ability to download apps within the watch and have a bit of fitness tracking in there as well. A smartwatch is for you if you prefer wellness and productivity over fitness and health.
To put it simply, not all fitness trackers are smartwatches or have the same capabilities and vice versa.
If you're looking for a dedicated smartwatch, check out our buyer's guide here instead and our top recommendations here.
Things To Consider And Look Out For
Once you've made up your mind between a fitness tracker and a smartwatch, here are some things you need to keep in mind before buying the former.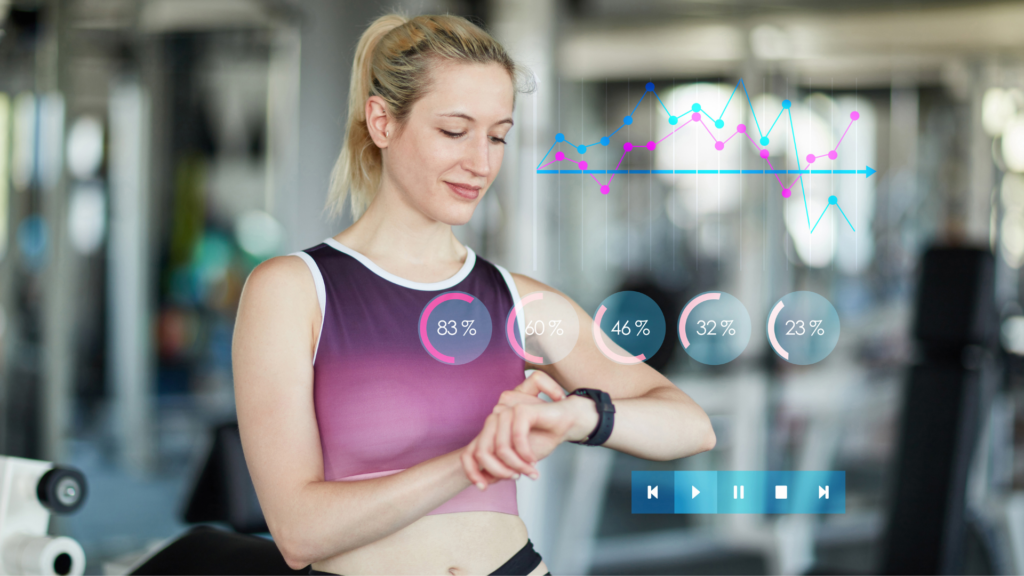 Check Out Our Top Recommendations Of The Best Fitness Trackers With GPS This 2021 Here.
Your Budget
Fitness trackers come in a wide range of price points that can easily accommodate everyone's budget. But keep in mind that the wearables who offer more high-tech features do come at a more premium price.
I highly suggest considering the features that will be most necessary and suited for your lifestyle rather than letting yourself get swayed with advertisements and gimmicky marketing plots. The last thing you want is to end up buying a fitness tracker with so many features that won't even be used in the future.
So it's best to set a budget you're comfortable with and keep in mind the features you only need. But if money is no object and you want to treat yourself with the best wearable out there, I say go for it and splurge.
Your Fitness Goals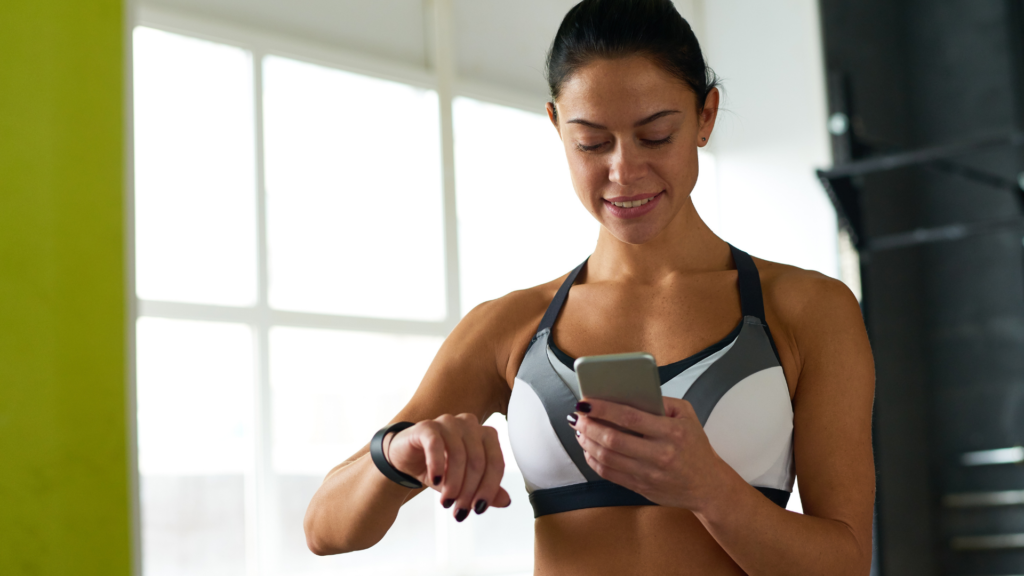 Aside from your budget, you also have put into account your fitness goals. With the right fitness tracker, it can be fairly easy to reach your desired fitness goals. But don't expect a miracle product though. You won't get any instant results in a matter of days.
A fitness tracker is more of a friend you can rely on that's always there to gently remind you about your health and activity. They also provide you with information, data, and other insights regarding your current statistics. This way, you will be informed if you have anything to further improve on or just give yourself a challenge from time to time.
After all, the real benefit you get from a fitness tracker is knowing if you're improving, underperforming, or exceeding the fitness goals you have set for yourself for your health's overall improvement.
Built-In GPS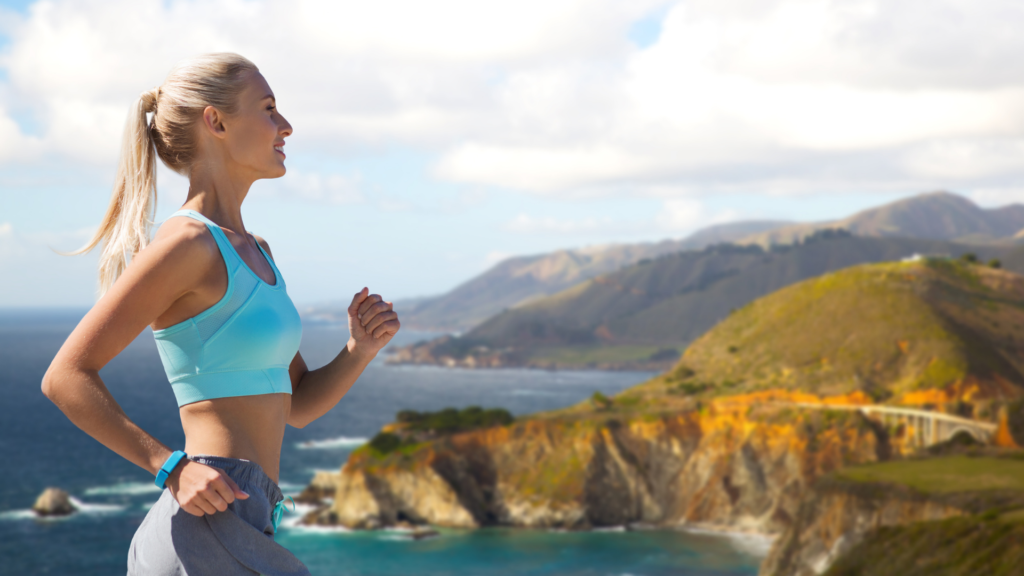 A built-in GPS is one of the most useful things you can have in a fitness tracker. With this helpful feature, you won't have to constantly concern yourself with taking your phone out mid-exercise just to check how you're doing in terms of your speed, distance, pace, and heart rate.
Personally, it's always been quite a pet peeve of mine when I have to shell out my phone from my pocket when my hands are clearly preoccupied with other things. So I highly suggest picking a fitness tracker with its own GPS.
Not only does this help make things convenient for you, the built-in GPS also allows for more accurate data to be given to you in regards to your stats during and after your workout sessions.
Additional Sensors For Health Tracking
Not every fitness tracker are built equally. Some offer better features and some might be lacking or are just providing the most basic functions. But listed below are some pretty nifty sensors and features that you might be interested in when looking for a fitness tracker.
Heart Rate Monitoring.
Sleep Monitoring
SpO2 Readings
Step Tracking
Accuracy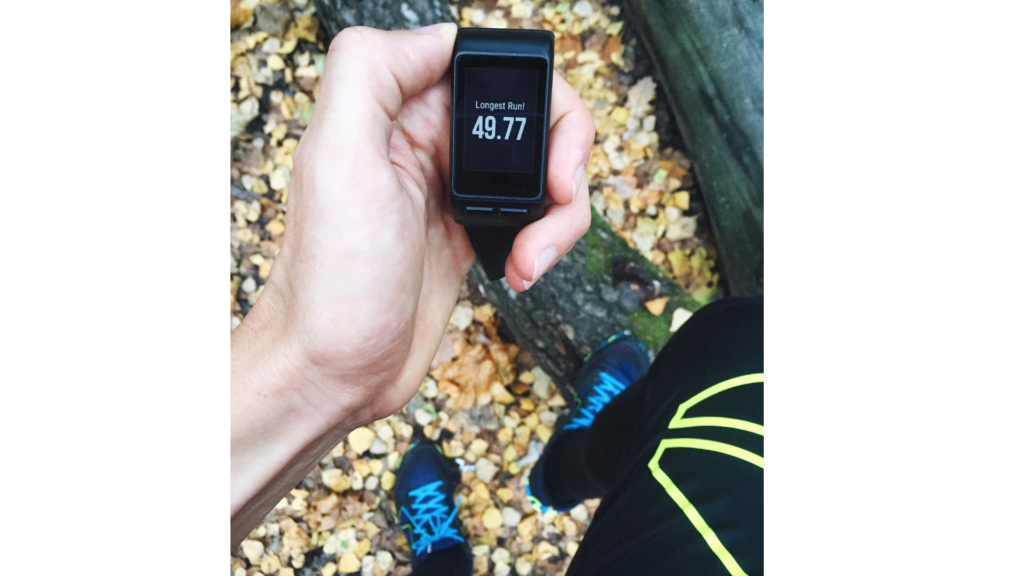 After covering the sensors you might want to have in your desired fitness tracker, let's talk about their accuracy.
When it comes to health tracking, it's best to manage your expectations and be reminded that these wearables are not foolproof. Nor are they always 100% accurate in giving the correct data.
As I mentioned before, a fitness tracker with built-in GPS can definitely help provide you with more correct stats. But there are also wearables out there that have FDA-cleared ECG readings, decent heart rate monitoring as well as SpO2 measurements. It's just a matter of finding the correct wearable with great precision with their sensors.
If you want more reliable devices for your health tracking, I would suggest getting devices with these specific functions instead.
Display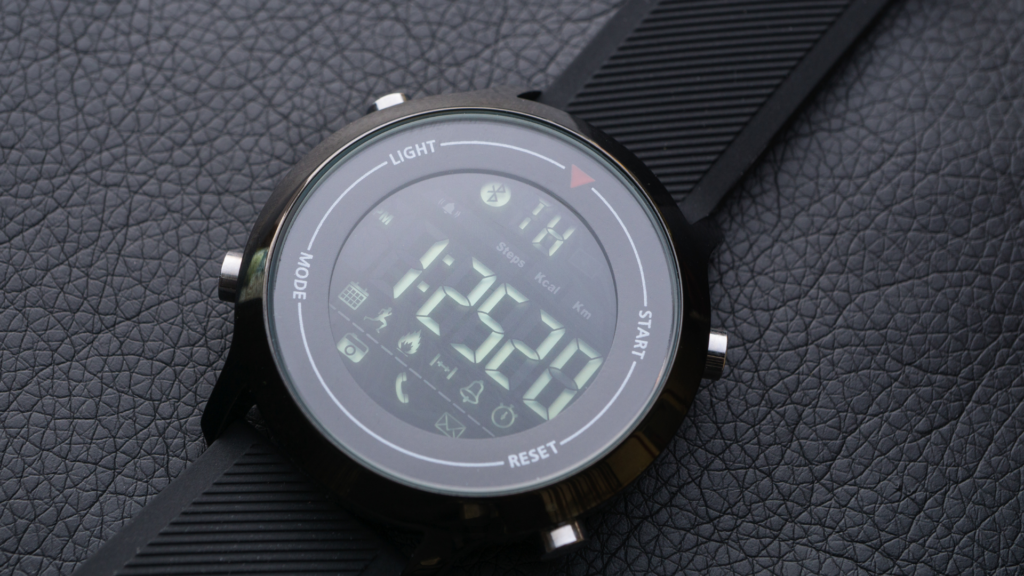 In terms of display, fitness trackers vary from a monochrome display to touchscreens with colored, OLED or AMOLED specifications. Though from my research, monochrome displays tend to dominate this sort of wearables. While the latter is more predominant with smartwatches.
Monochrome displays aren't bad, though they do tend to become washed out under harsh lightings.
Battery Life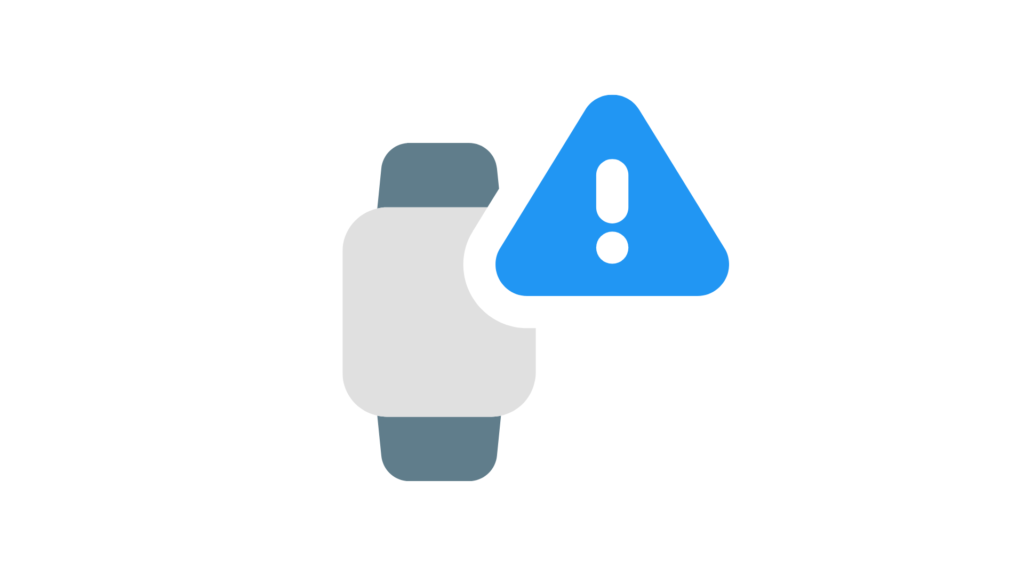 Depending on the fitness tracker, battery life tends to vary from a few days to a week. I have even seen some that can stretch for up to several months! But those kinds of fitness trackers usually have the basic functions that don't drain a lot of battery.
The best fitness trackers from Fitbit or Garmin usually lasts from 3 days up to a week depending on usage. With certain features turned on, they might last a lot less.
Smart Features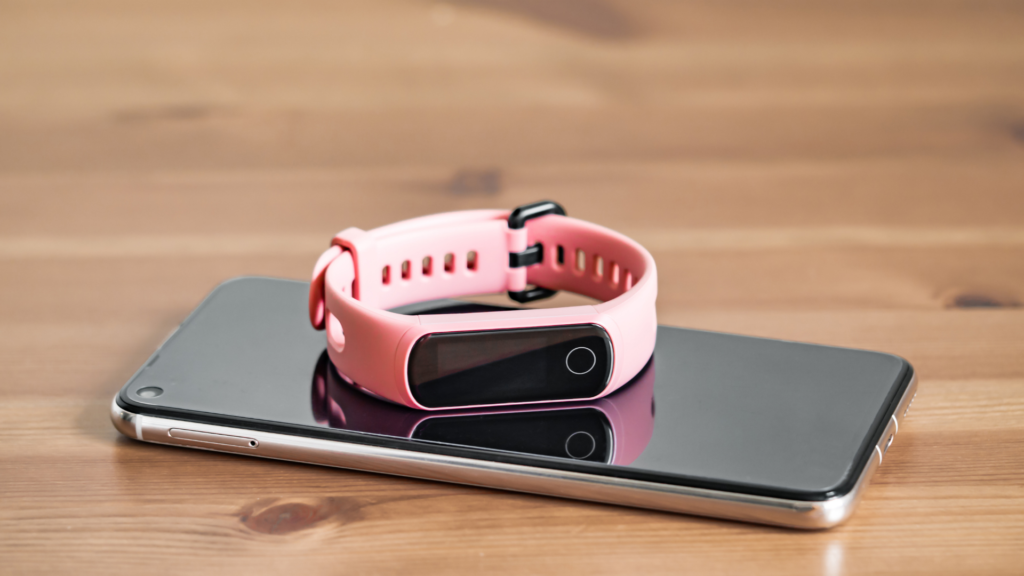 Smart features are not just exclusive to smart devices. Some fitness trackers can give you notifications of incoming text messages or calls you're getting in your smartphone from the comfort of your wrist. Other wearables even let you make quick replies or answer those calls conveniently without having to pick up your smartphone.
But it's up to you whether you feel this certain feature is something necessary. Personally, I find this pretty useful in situations when my hands are currently full.
Style and Aesthetics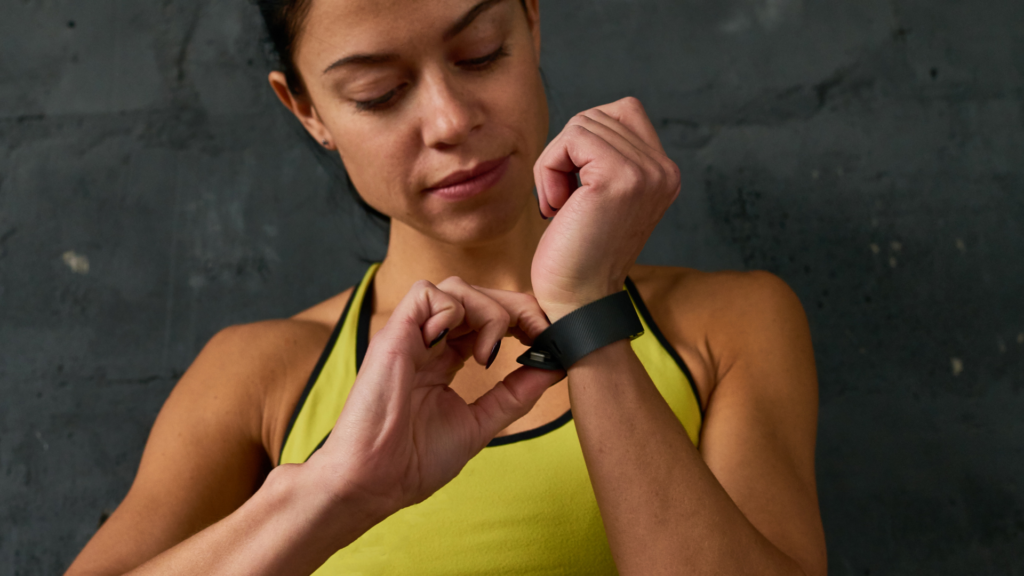 Like it or not, a fitness tracker also doubles as an accessory for us. Some of you don't mind a classic rubber band design, while some would prefer something more flashy or elegant.
While this particular factor falls more on personal preference, I would still suggest giving this some thought either way. At least you'll know whether your chosen wearables are appropriate for casual activities like dinner outside, going to the office for work, school, and other things.
Conclusion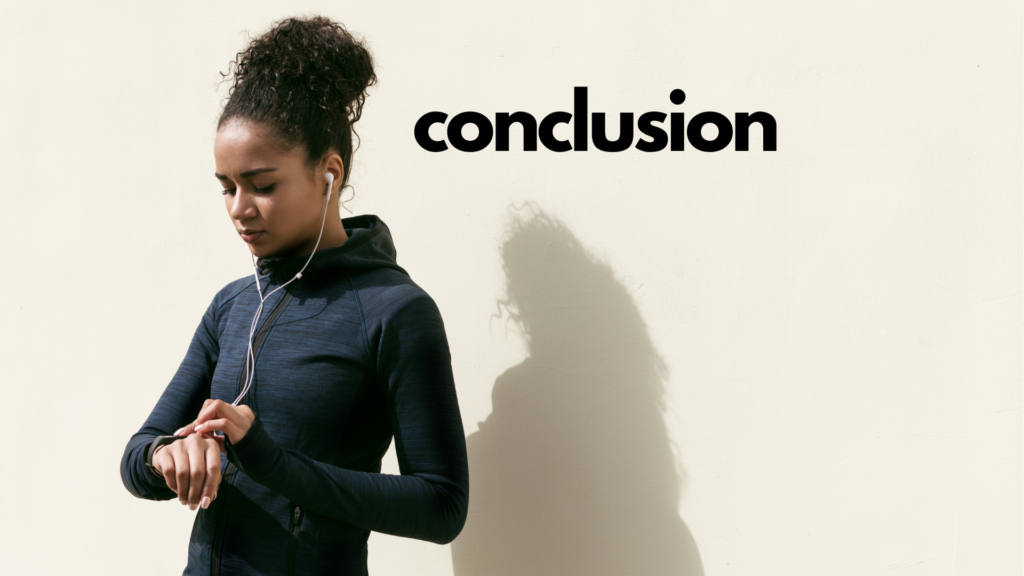 To conclude this article, I only hope that my simple guide was able to help you make a decision on what kind of fitness tracker to purchase and that will suit your lifestyle.
Overall, a good fitness tracker varies on each person using it. So what might work for others, might not work for you. So rather than going with the mainstream product, choose one that is perfect for your necessities and fitness goals.
Do you already own fitness trackers with GPS? How is the experience for you? Did my article help you out in finding the right wearable? Let me know your thoughts in the comments section below!
Recommended reading for you:
Best Fitness Trackers With GPS For 2021: Stay On Track With Your Health
The Best Smartwatch For Nurses 2021: Stay Healthy With These Wearables
The Fitbit Charge 4 Review: Your New Bestfriend To A Healthier Lifestyle
The Garmin Vivosmart HR+ Review: The Best Wearable For You?
The Apple Series Watch 6 Review: Is It The Best Choice For You?
The Samsung Galaxy Watch 3 Review: Is It The Best Android Smartwatch?