Ahhh! Working from home is inevitable, right? If you're someone working from home with constantly sitting on your desk experiencing neck and leg stiffness, lower back pain, and fatigue that come with long periods of computer use, finding the best standing desks of 2021 will surely help improve your health.
A standing desk is adjustable to your level of comfort whether you want it to be in a standing position at your elbow height wherein you can easily step away from your computer to relieve muscle tension or a sitting position where you need to feel comfy and rested. Having this kind of desk has benefits and will help you focus, be more attentive to your work, and increase productivity.
If you are deciding to buy a standing desk several factors should be considered to find the right one. There are so many varieties in the market to choose from to suit your style and budget. 
So what are the best standing desks for you? Don't you worry, I got it covered.
Affiliate Disclosure: I am grateful to be of service and to bring you content free of charge. In order to do this, please note that when you click links and purchase items, in most cases I receive referral commissions. Eventually, I may earn enough to buy a beer or two.
Here are my Top 10  Recommendations for the Best Standing Desks in 2021:
1. VIVO Stand Up Height Adjustable 32-inch Desk Riser, Sit Standing Converter, Dual Monitor, and Laptop Workstation.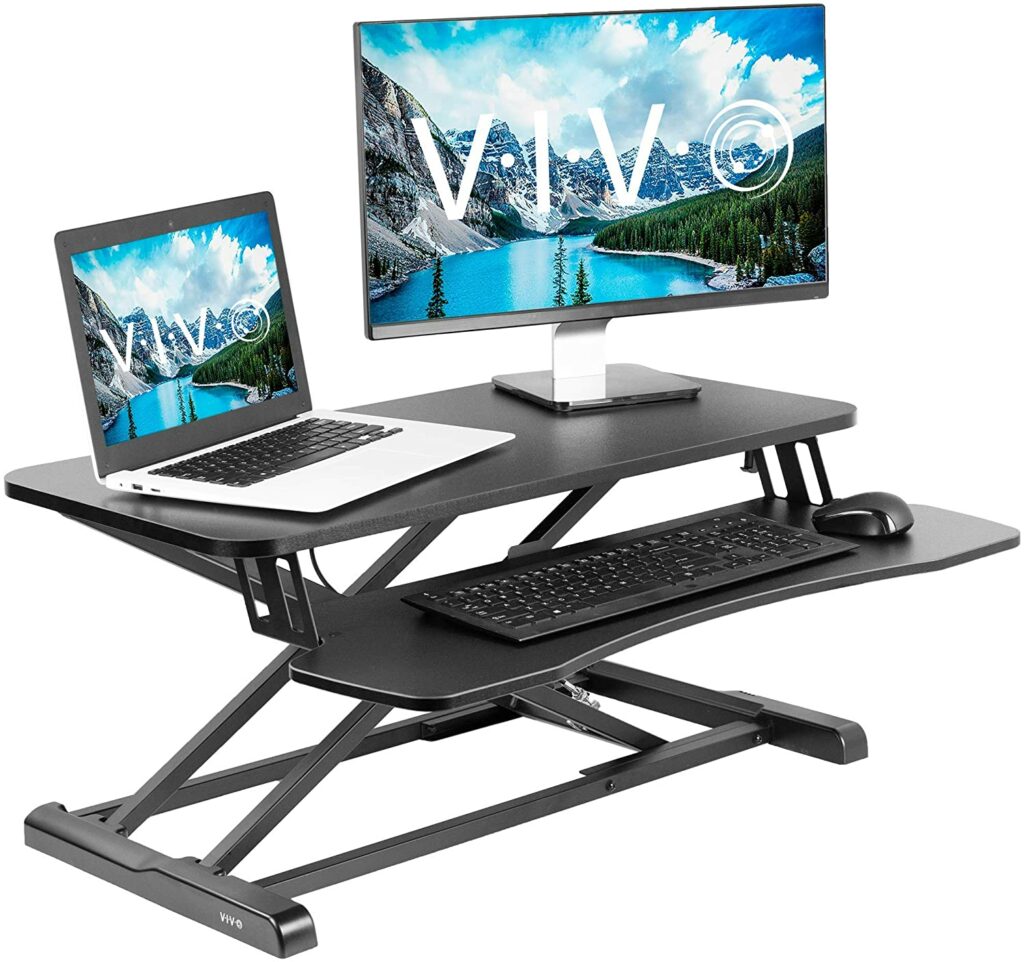 This particular standing desk from Vivo is a Best Seller in Amazon with 4,845 ratings, garnering 82% of 5 stars rating. I was impressed with how easy it was to assemble. It's both beginner and user-friendly. The mechanism for lifting the device only requires one hand, which I appreciated a lot. However, one downside I found though was the amount of force you need to get this standing desk back down. 
Features:
Worksurface width – It maximizes space as it measures 31.5 " x 15.7" as you can see it is spacious providing room for an extra monitor.  It has a keyboard tray in sync with the surface on top for a comfortable workstation.
Height capacity – The height range of adjustment is from 4.5" to 20".
Assembly –  With this standing desk, minimal assembly is required. All you have to do is place it on your existing desk, then attach the keyboard tray. Voila! You can now start organizing your workstation.
Color –  You get an array of colors to choose from: black, light wood, dark wood, and white. You can easily match your standing desk with your office's interior. How nice!
Warranty – The manufacturer warranty is 3 years and their widely known friendly tech support will help with any concerns and questions you might have with their products.
How Much Does It Cost? And Where Can I Buy It?
2. ApexDesk ET-60 Elite Series 60", Electric Height Adjustable Standing Desk.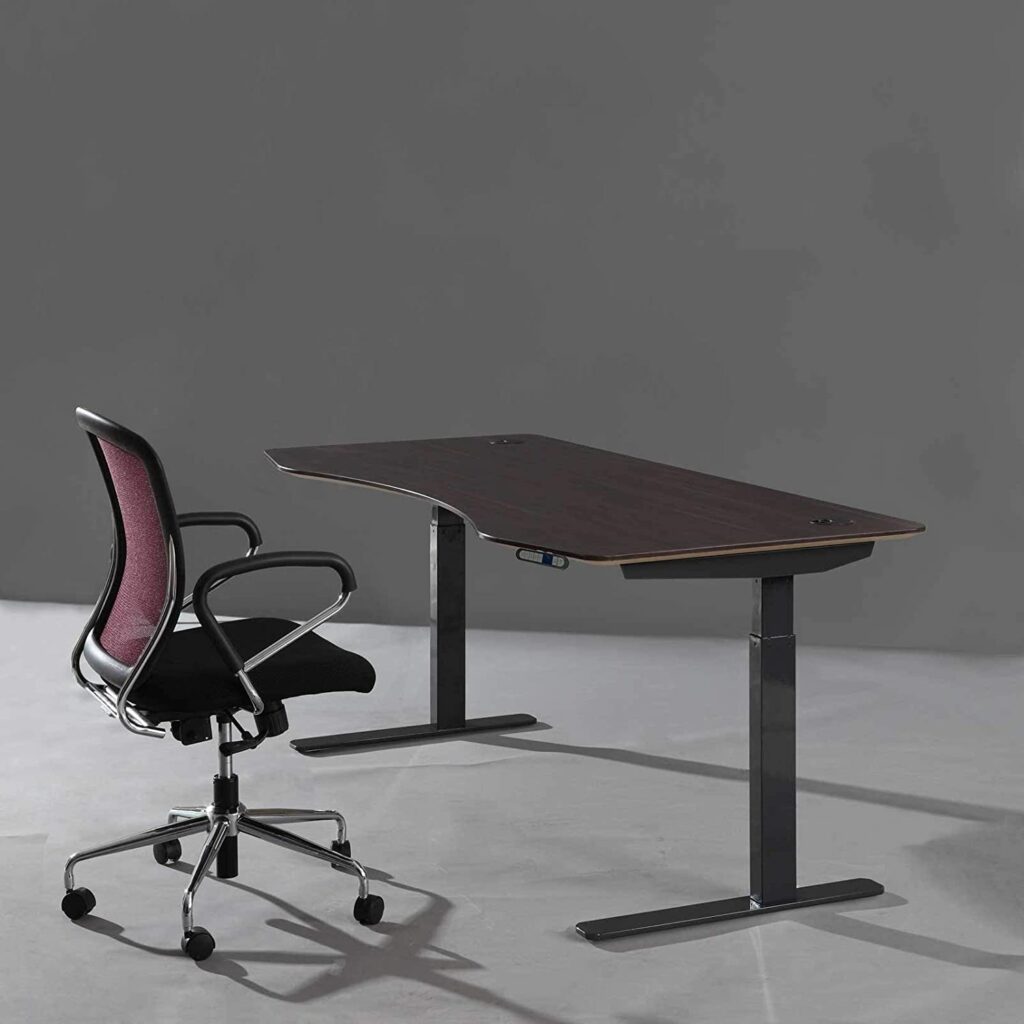 The ApexDesk ET-60 Elite Series 60" has been rated as 2021 Best Overall Standing Desk by CNN Underscored. While this standing desk can come off a little pricey, it is surely worth your every penny. Considering its sturdiness and all the space it comes with, it is heaven for your workstation.
Not to mention, the electronic motor feature allows you to raise and lower the unit effortlessly without breaking a sweat. This amazing standing desk can lift within seconds with such a breeze as well as an optional memory controller that provides users to program up to 4 preset heights.
With just a simple push of a button, it can alternate from sitting to standing position. And if you had any issues with ApexDesk's products mechanically or have any concerns, their customer service is very responsive as well. 
However, if you need a cable management tray, you will have to buy it separately. Moreover, assembling the unit probably needs two people to manage it. 
Features:
Worksurface width – This standing desk offers an ample work surface. The top is also ergonomically shaped, measuring 60" wide and 28" deep (mid-section is 26").
Height Capacity – The ApexDesk Elite Series 60″ is adjustable from 29" to 48". That's a lot of height! Perfect for tall people.
Weight Capacity –  This unit can hold up to 225 lbs. So you no longer need to worry about how many monitors or gadgets can place on this desk. It will easily support them.
Assembly –  Assembly is fairly easy. It takes less than 60 minutes to assemble.
Electric Motor feature – This is ApexDesk's unique selling point. This device is constructed with a heavy-duty steel frame that features a one-piece center beam and two integrated motors with telescopic height adjustment.
Material – The tabletop is laminated MDF wood and steel.
Shape – Rectangular.
Colors – Light Oak, Walnut, and White.
Warranty –  For the motor and other moving parts, ApexDesk gives you a warranty of 2 years. Meanwhile, the warranty for the frame is 5 years.
How Much Does It Cost? And Where Can I Buy It?
3. Jarvis Standing Desk Bamboo Top – Electric Adjustable Height Sit Stand Desk – 3 Stage Extended Range Frame with Memory Preset Handset Controller.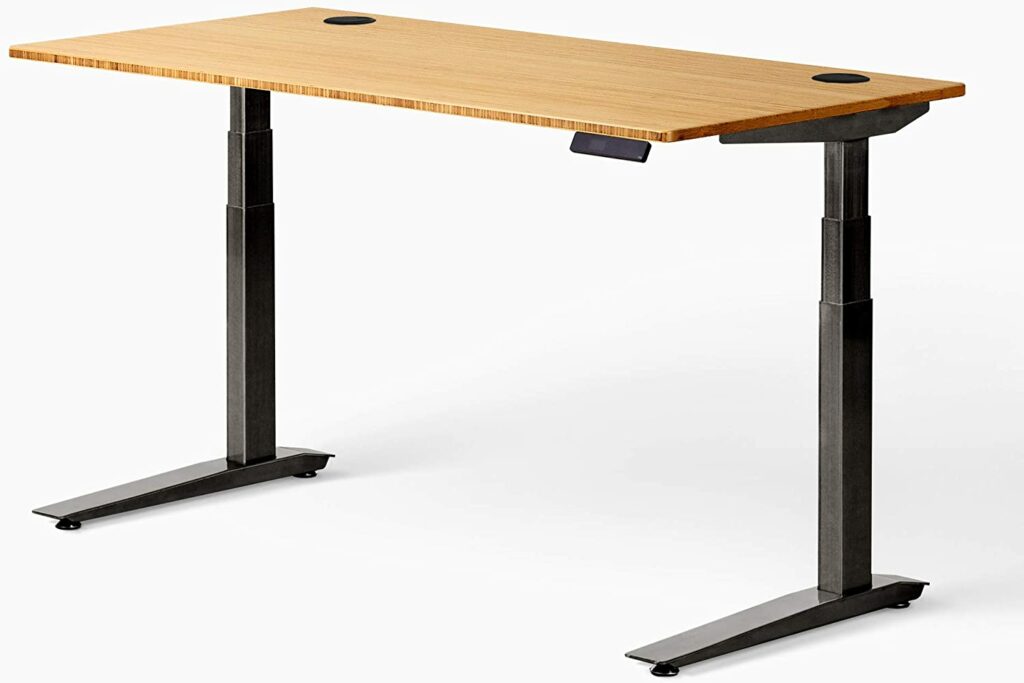 What I like a lot about the Jarvis Standing Desk Bamboo Top is that it is eco-friendly and sustainable. It definitely costs more than your average standing desk but with its materials, it will last you a lifetime. In addition, the Jarvis Standing Desk Bamboo Top rarely has bad reviews other than the delivery issues and missing screws from time to time. So upon unboxing, make sure to check those screws if they're complete.
Features:
Worksurface width – With its aesthetically pleasing design made with a real bamboo top, it promises sustainability with a measurement of 42" x 24". The Jarvis Standing Desk also offers a black wire management grommet feature.
Height Capacity –  The desk frame adjustment is from 23.75" to 49.25" without the desktop.
Weight Capacity – This standing desk can support up to 350 lbs.
Assembly – The Jarvis Standing Desk has fairly straightforward instructions for assembling the unit.
Electric Motor feature – It can easily lift and adjust its height quietly 1.5" per second.
Shape –  Rectangle
Color – The Jarvis Standing Desk offers colors in alloy, black, white, and silver.
Material – The unit is made of bamboo and steel.
Warranty-  For the frame, electrical, and mechanical components, you get a 7-year warranty.
How Much Does It Cost? And Where Can I Buy It?
4.  FLEXISPOT Deskcise Pro – Home Office Standing Desk Exercise Bike  Height Adjustable Cycle.
An exercise desk bike? You heard it right. The FLEXISPOT Deskcise Pro is an all-in-one desk bike. This hybrid of a standing desk and a bicycle allows you to work while exercising. How cool is that? In addition, this desk is so awesome you can even see it being featured on Tiktok! But before you consider buying this desk please do note that the batteries are not included in the unit. Moreover, the FLEXISPOT Deskcise Pro is also not ideal for longer legs. The bike seat is only adjustable to 29.3 " to 37" and the seat seems stiff and can become uncomfortable after a long period of time.
Features:
Worksurface width – The FLEXISPOT Deskcise Pro has a measurement of 20" x 22.8".
Height Capacity – Height of the seat is from 29.6" – 37.2", while desk height is 42.5" – 48.4".
Weight Capacity –  The bike can hold 300 lbs. Desk weight capacity is 99 lbs.
Assembly –  The core of the bike is delivered already assembled. You only have to attach the desk and it will be ready to use.
Color- Black.
Bike feature – The unit can be adjusted to 8 different resistance levels. It also has a built-in LED display that keeps track of time, speed, RPM, calories burned, and total distance.
Warranty – It has a 1-year warranty for mechanisms and electronics and a 3-year warranty for the frame.
How Much Does It Cost? And Where Can I Buy It?
5. SHW Electric Height-Adjustable Desk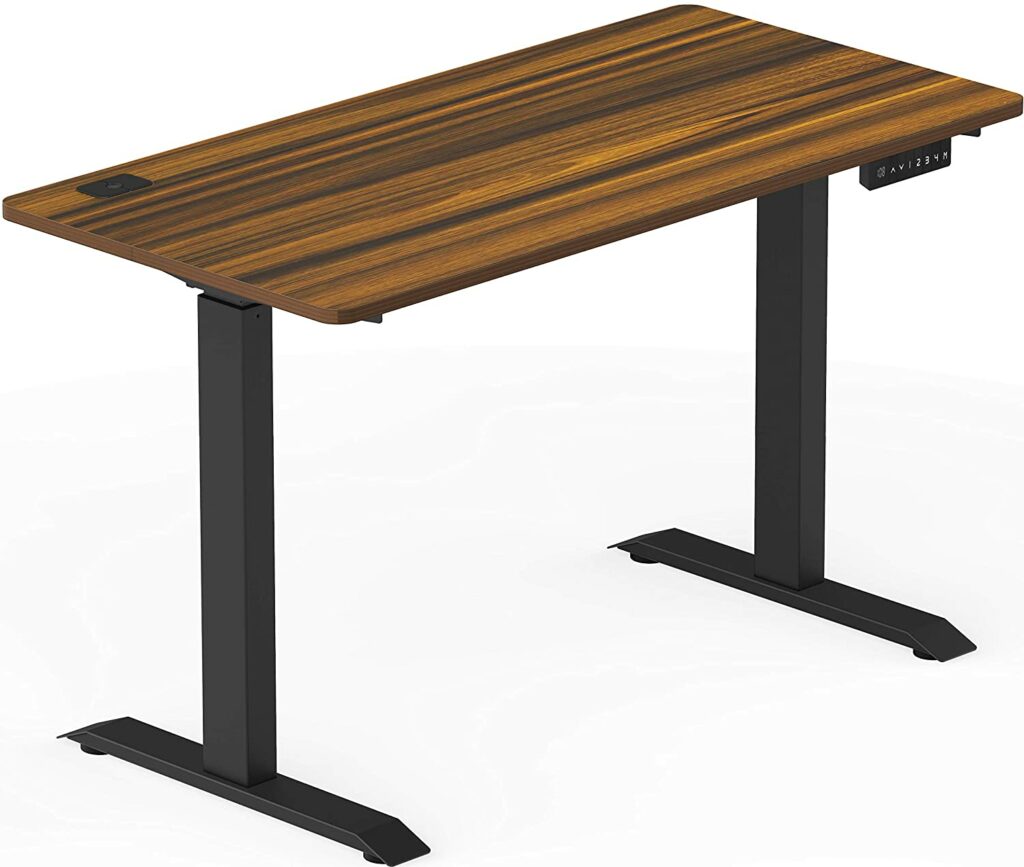 The SHW Electric Height-Adjustable Desk is rated as the Best Budget Standing Desk by CNN Underscored. This sturdy and functional desk is very affordable without cutting corners. It's made with high-grade industrial steel and the desk has grommets for cords and cable management.
Furthermore, the desk actually has 2 planks of wood unlike what you see in the picture that only includes 1 solid piece desk. It has a very minimal wobble as well as some reviews of motor slowing down over time. Overall, the desk is still pretty solid and nice for its price.
Features:
Worksurface width – Enough space for a workstation measuring 48" x 24".
Height Capacity – Fully motorized lift at 28 – 46" high.
Weight Capacity – The SHW Electric Height-Adjustable Desk can easily hold up to 110 lbs.
Assembly –  The assembly for this unit is pretty hassle-free and easy.
Color – Black, light cherry, oak, and walnut.
Shape –  Rectangle.
Material – Wood and steel.
Electric Motor feature –  The unit has a Digital display handset that can be adjusted to 4 preset memory options.
Warranty – The warranty is a 1-year manufacture limited warranty, but you can purchase through a third party in Amazon an additional 3-5 year warranty.
How Much Does It Cost? And Where Can I Buy It?
6. FEZIBO ELECTRIC HEIGHT STANDING DESK – ADJUSTABLE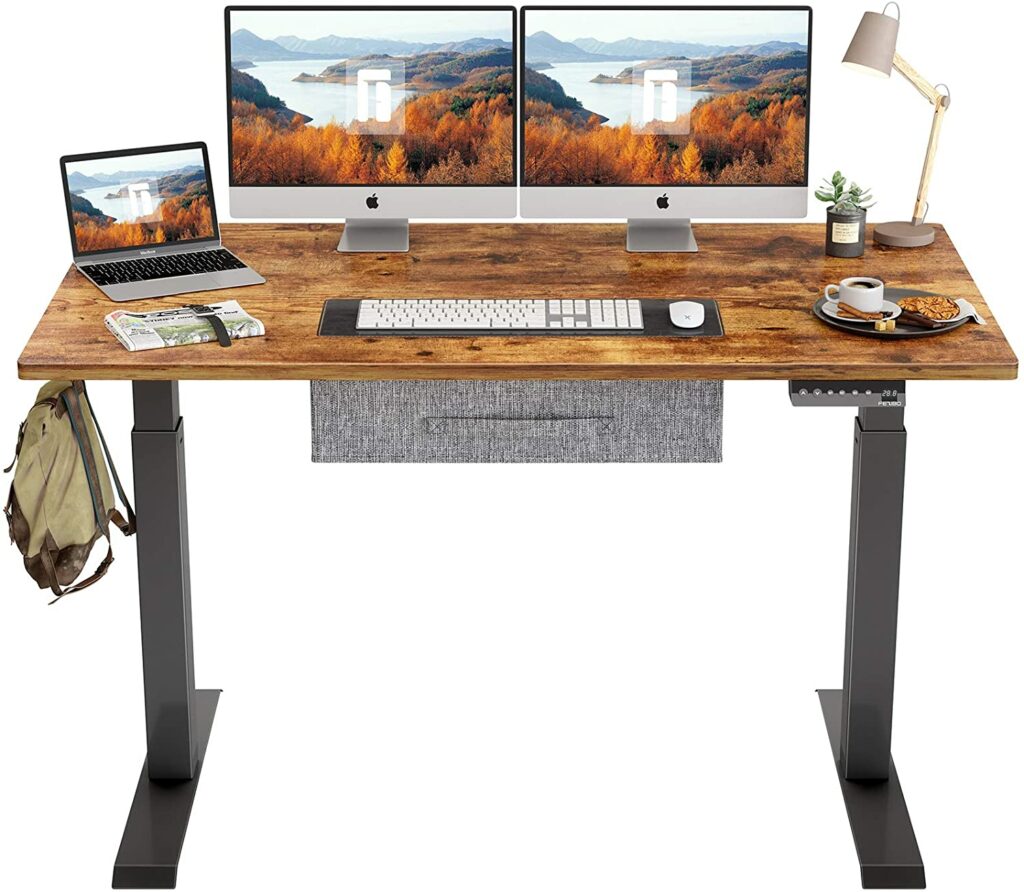 What I like about the FEZIBO Electric Height Standing Desk is that it has a pull out drawer and 2 desk hooks for headphones, jacket, or bag. Messy hanging wires? No problem.
The solution for that is the desk rack below for cable management. In addition, it also has a wide enough space to put two computer monitors on the tabletop. The downside of this product is the tabletop is laminated and it comes with just 2 pieces of wood to put together. 
Features:
Worksurface width – The FEZIBO Electric Height Standing Desk has so much space for your gadgets with 55" x 24" in measurement.
Height Capacity – With tabletop included, the height is 27.36 to 46.06″.
Weight Capacity –  This unit can manage up to 175 lbs. of weight.
 Assembly –  The instructions it comes with are fairly clear and easy to assemble.
Colors – Black, Rustic Brown, and Bamboo.
Shape –  Rectangle
Material – Wood and steel.
Electric Motor feature – It has a programmable memory function with 4 preset buttons for your desired height.
Warranty – Please note that it is returnable for 30 days.
How Much Does It Cost? And Where Can I Buy It?
7.  FLEXISPOT Standing Desk 48" Height Adjustable Desk Electric Sit Stand Desk Whole Piece Board
This Desk has so much color variety it's hard to choose a match because of its sleek and sophisticated design. Not to mention, the material it's made of is eco-friendly!
It also has an anti-collision function to prevent the desktop, monitor, laptop, or other gadgets from being damaged or from crushing other objects while in motion.
Do note though that this product is delivered and shipped separately from each other. Upon setting up, you will need a drill to piece it all together. Take note, the drill is not included in the package.
Meanwhile, some reviews from customers claim to experience confusion with the instructions and have difficulty setting up the standing desk.
Features:
Worksurface width –  Spacious workspace for a measurement of 48" x 30".
Height Capacity – great height from 28" to 47.6"
Weight Capacity – with its solid construction can easily hold 154 lbs weight.
Assembly – Can be assembled in less than an hour.
Shape – Rectangle
Material –  Wood and steel
Electric Motor feature – smooth lift mechanism with 1" per second.
Color – Black, Mahogany, Deep blue, Grey wood grain, Maple, Marble grey, Special Walnut, Silver Mahogany, and White.
Warranty – Warranty is not stated in the description. You'll have to contact them on their official page.
How Much Does It Cost? And Where Can I Buy It?
8. VARI Electric Standing Desk 48" – Push Button Memory function and settings- Dual Motor – Solid Top and Adjustable Steel Legs
What's amazing about this standing desk is its dual motor design that provides smooth fluid lift capacity movement. It's so quiet you can't hear a whisper. Unlike other desks, this standing desk has one solid top.
I also find the tabletop having a gorgeous finish with the smooth, all-black surface.
For easy and quick delivery, the VARI Electric Standing Desk 48″ comes with a multi-box shipment. This means there will be separate deliveries of the desktop and legs.
Features:
Worksurface width – Gives a convenient and comfortable space for your monitor and other gadgets. Specifically, it has a 48" x 30" measurement.
Height Capacity – Height settings from 25.5" to 50.5"
Weight Capacity – T-style legs with heavy-duty steel feet strengthen stability and can support up to 220 lbs. 
Assembly –  Easy and understandable instructions for quick assembly.
Electric Motor feature –  Single touch programmable memory settings.
Color – Reclaimed wood.
Shape – Rectangular.
Material –  Wood and metal.
Warranty – Offers a 5-year warranty and promises a dedicated support team to help you with inquiries and concerns.
How Much Does It Cost? And Where Can I Buy It?
9. TechOrbits Standing Desk 32" – Adjustable Height -Stand Up Desk Riser Workstation For Sit To Stand Desktop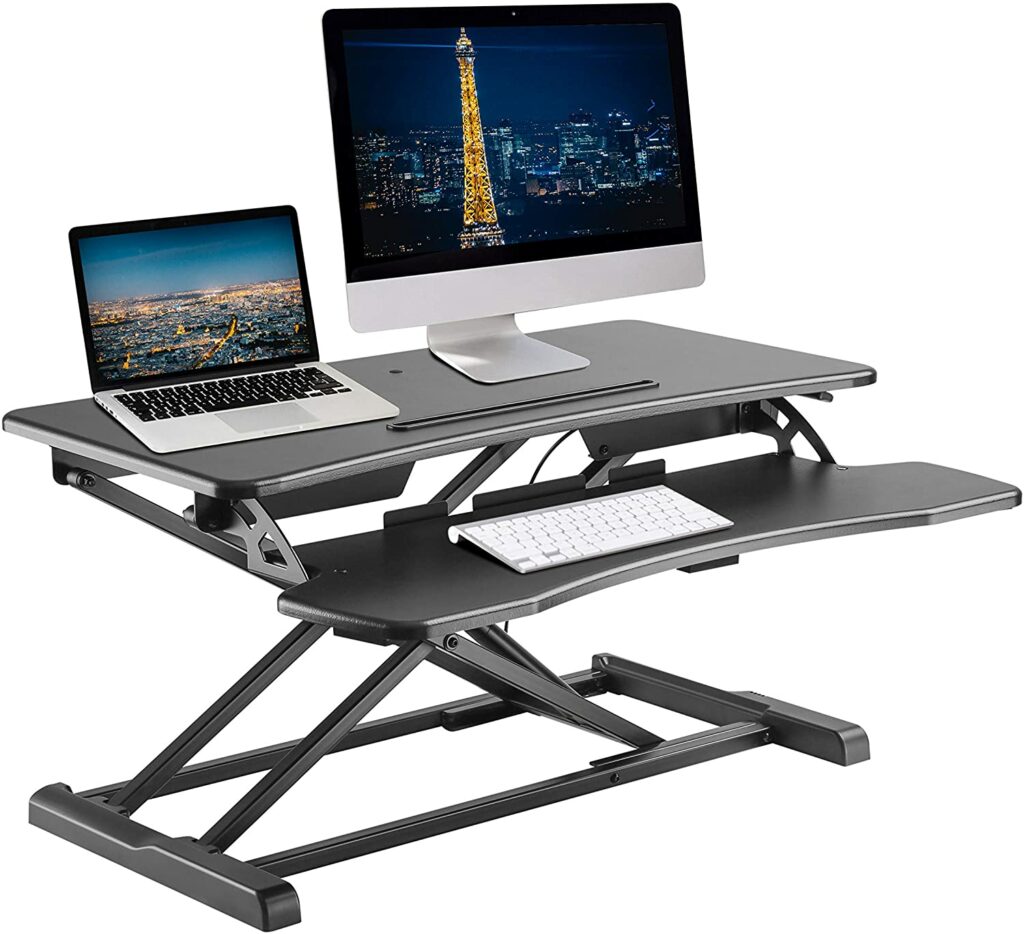 One of the things I like about the TechOrbits Standing Desk 32" is the embedded groove specifically for tablets and phones attached to the unit. And not to mention the keyboard tray of this standing desk has enough space under the unit while not being too close to the monitor. Also, it does not need backing up from the desk as well.
In addition, the tray is roomy enough and it can easily accommodate a larger keyboard without a hassle.
But a downside I found with this tray is that it's in a fixed position and it cannot slide under the desk. I also have difficulty lowering the tabletop. So it requires a bit of effort to push it to a lower level.
Features:
 Worksurface width –  With the specification of 32" x 24″, it's designed with pre-set grommets. The standing desk also supports all monitor sizes and has enough space for a keyboard, dual monitors, and many more. It is also suitable and can accommodate 13" – 30" monitors. 
Height Capacity –  At full extension, it can be adjusted to 26.5 inches
Weight Capacity –  TechOrbits Standing Desk can support up to 33 lbs.
Assembly –  It is easy to put together. The assembly and instructions are very intuitive.
Color- Black.
Shape – Rectangular.
Material – Matte MDF wood and steel.
Electric Motor feature – It has no Electric Motor feature but has gas springs to securely raise the standing desk.
Warranty –  has a great offer for buyers of TechOrbits Standing Desk lifetime warranty upon purchase.
How Much Does It Cost? And Where Can I Buy It?
10. FEZIBO Electric L-Shaped Standing Desk 48" – Height Adjustable Corner Desk – Splice Board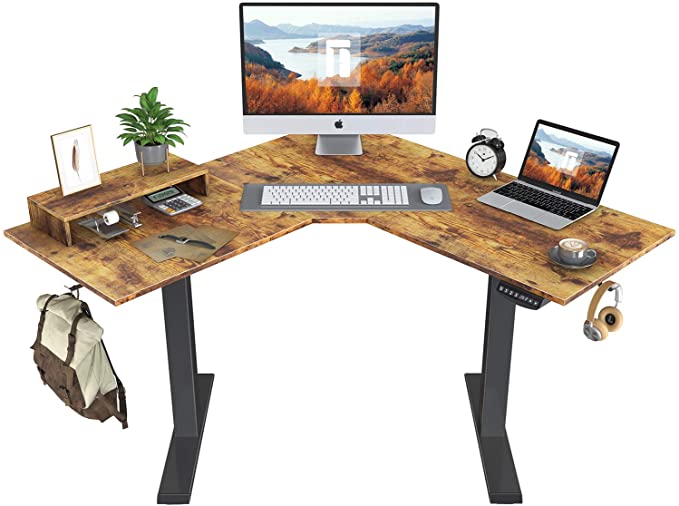 I find the FEZIBO Electric L-Shaped Standing Desk 48" awesome because of its innovative design and space features. For this particular reason, it can accommodate a ton of things such as monitors, keyboards, laptops, books, and other gadgets you need for your work or leisure time.
Moreover, another thing I like a lot about this desk is the lockable casters. It has anti-collision technology that effectively protects the unit from any kinds of bumps and scratches. Additionally, it also has an amazing built-in sensor that's able to detect solid objects. 
Aside from those great features, cable management won't be a hindrance or problem either with the under desk tray made especially for cables. The desk also provides hooks for bags, headphones, and other items you might want to hang.
Features:
Worksurface width –  A large workspace with an ample room, measuring 48″.
Height Capacity –  This standing desk has 3 preset buttons for customization of desired height from 27.6″ up to 47.3″.
Weight Capacity –  Supported with sturdy steel made from an industrial-grade steel frame. This desk can handle and support up to 176 lbs.
Assembly – Considering the size of the tabletop, it is relatively easy to assemble.
Color – Rustic brown and black.
Shape – L-shaped.
Material – Metal and Particle Board.
Electric Motor feature – Includes 3 preset buttons to adjust its height and with an electric lift system.
How Much Does It Cost? And Where Can I Buy It?
Why Do You Need A Standing Desk?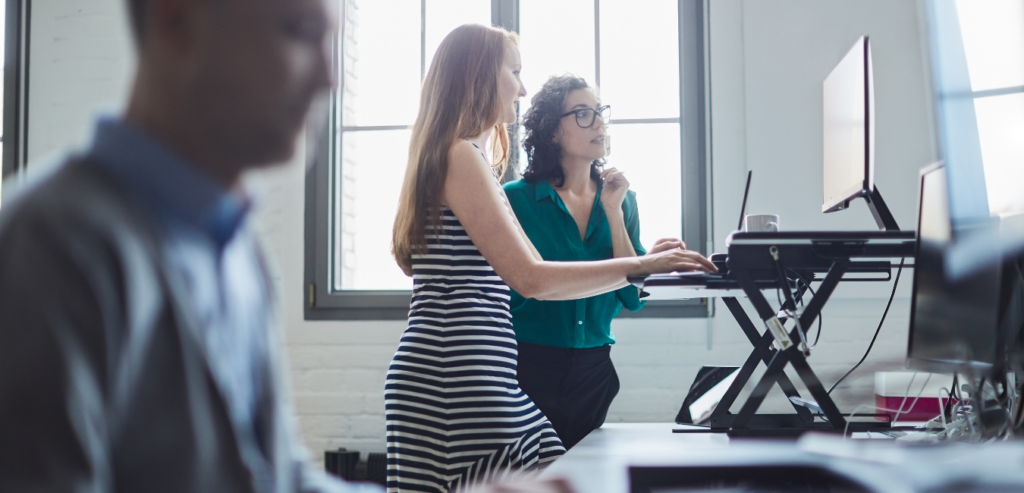 Now that I've covered my top recommendations for the best standing desks this 2021, why exactly do you need a standing desk for your home?
There is a multitude of reasons why you should get a standing desk. I could write down every benefit and the positive impact it will have on your lifestyle. Especially if you're someone who works sitting down for long hours throughout the day.
With the proper standing desk, you're sure to see effective and great results in regard to your well-being. So I've listed some of the very important reasons why investing in a standing desk is beneficial to you and your long-term health.
Lowers The Risk Of Heart Disease
When it comes to heart health, standing was found more beneficial rather than sitting all day long. Studies have been shown that people who work standing throughout the day have reduced their risk of heart-related diseases by half compared to their counterparts who worked sitting all day long.
Reduces The Risk Of Weight Gain And Obesity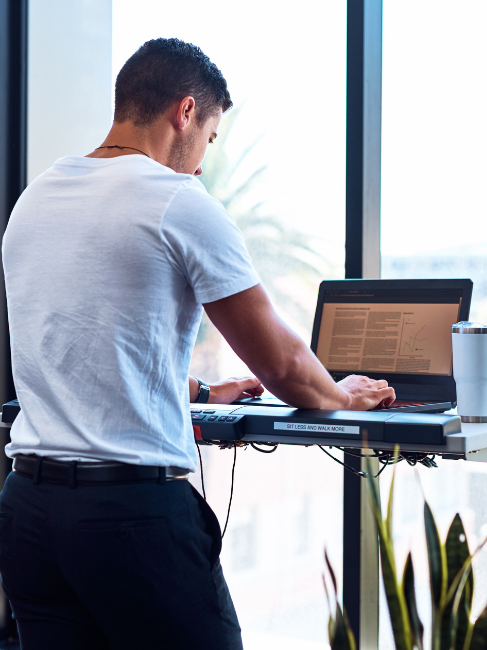 When you're gaining more calories than you're burning, you are bound to gain weight. When this happens without stopping, obesity is a possibility.
Fortunately, weight loss is easily achieved through a variety of means. Sometimes, we can lose excess weight as easily as standing. While it won't give you instant results, standing definitely prevents us from any additional weight gain.
Prevents Back And Neck Pains
Sitting for extended amounts of time can have a toll on your back and neck. Back and neck pains are actually one of the most common complaints of employees due to them being seated all day long while they work.
But standing can easily help prevent that as it lessens the strain on those body parts.
With a standing desk, you can easily adjust it according to your height so you won't have to crane down or bend your back by leaning forward to get work done. Isn't that a great relief?
On top of that, standing desks has also been shown to help improve your posture over time.
Lowers Your Blood Sugar Levels and The Risk Of Diabetes
In case you're unaware, the more your blood sugar levels increase after every meal, the worse it gets for your health. This kind of situation can turn really bad and even fatal for people who suffer from insulin resistance and type 2 diabetes.
A small study was made with office workers standing for 3 hours after their lunch break greatly reduced their blood sugar spikes by 43% compared to the same amount of time they would use for sitting. Now if you ask me, those are some great odds in preventing my blood sugar levels from rising.
It's important to keep this in mind as I understand too well how tempting it can be to just sit down and lounge in our chairs after a nice meal.
Helps Improve Mood and Energy Levels As Well As Productivity
Aside from the health benefits mentioned above, standing desks have also promoted an increase in energy, mood, and productivity.
It's been reported that using a standing desk can lessen your stress and fatigue compared to sitting throughout the day while you work. People who use standing desks have also claimed that they felt their mood and energy levels increase as they work.
What To Look For In The Best Standing Desk?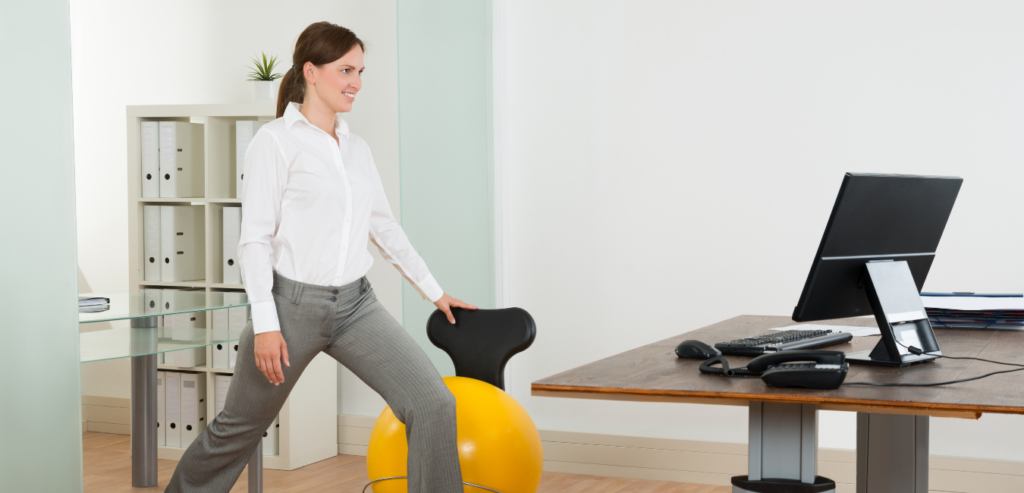 If I'm finally able to convince you to invest in a standing desk, then I have to make sure that you only get the best and your money's worth. Different standing desks can cater to different needs, so here are a few reminders to take note of when looking for the best standing desks in the market:
Adjustability
When it comes to the best standing desks, I usually look first at how adjustable they are. This helps me a lot when I want to switch positions throughout my routine or adjust the height depending on what I'm comfortable with.
Also, a standing desk with an automatic adjusting system or including an electric motor is a huge bonus for me. Though keep in mind, standing desks with electric motor features can be on the pricier side.
But if that's something you like as well, my list above covers some units you can choose from. Additionally, there are also units included that you can manually adjust if that's more up your speed.
Height and width
The height and width of a standing desktop will highly depend on your height. This can be an issue whether you're tall or short. So make sure that before you make a purchase, doublecheck the measurements if they will fit you and if you'll be comfortable enough to use them.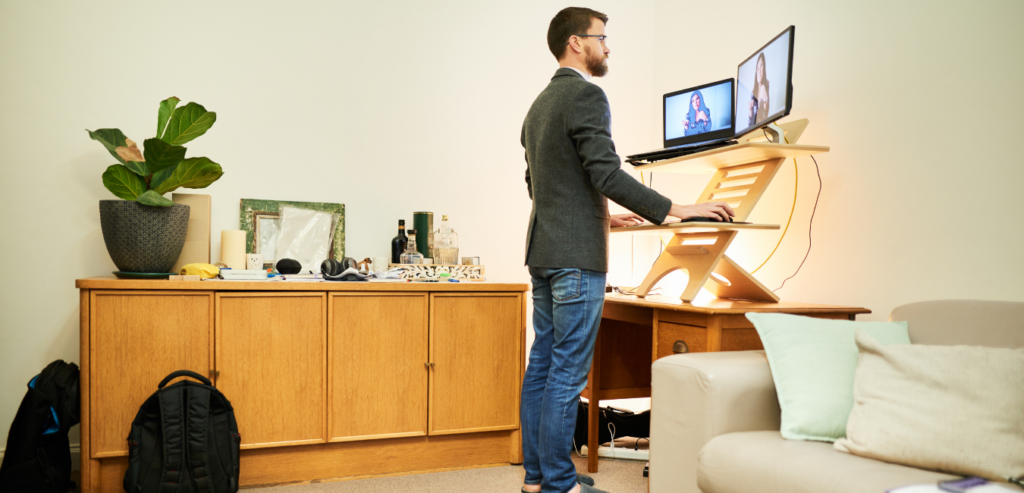 Assembly
Generally, standing desks are pretty easy to assemble. If you're a beginner or just not that good with technical things, most brands would include an instruction manual along with the unit.
Some manufacturers even upload a whole tutorial video for people who are visual learners. There are also standing desks in the market that would already be assembled once it arrives in your home.
Tabletop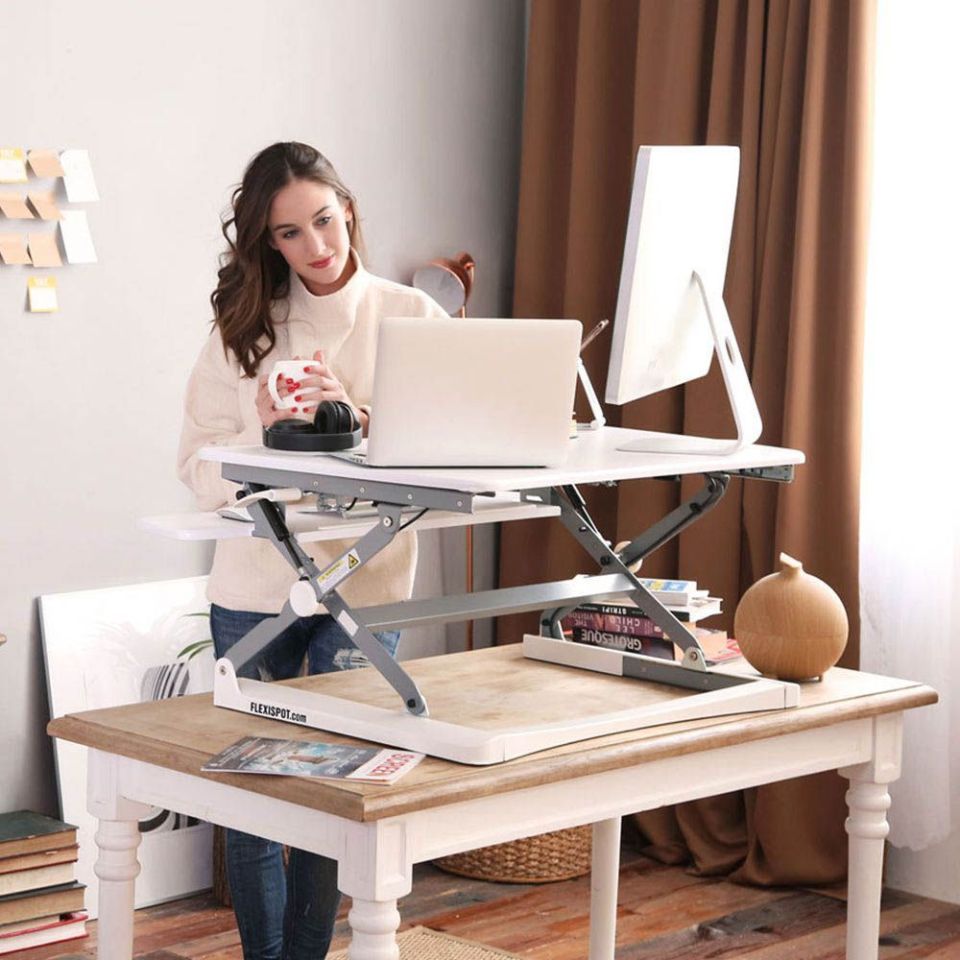 This tabletop of a standing desk is one of the more significant features you need to look out for. If you're someone who needs and places a lot of stuff on their desks then you have to consider the amount of room the tabletop of your chosen standing desk will have. It's best if the tabletop is big enough to accommodate all the things you need while you do your thing. Tabletops can also be made from a wide array of things such as bamboo, walnut, steel, etc.
Aesthetics
When it comes to aesthetics, there are tons of different styles in the market for a standing desk. Some offer a sleek, industrial design, some uses wood finishing, some use steel, and so much more styles to choose from.
So I highly suggest that you pick one that not only goes along with your office or home's interior design, but something that resonates with your sense of style as well.
Safety
Your safety is just as important as any of the listed considerations above. So when considering a standing desk, make sure that the materials used would be sturdy enough to support your computer, monitors, keyboards, and etc. so it doesn't topple all over you while you're in the middle of doing work.
A standing desk should be beneficial to our health, not end us up with scratches, cuts, and bruises. Or even a trip to the emergency room. Yikes!
Accidents do happen. But with the right standing desk with great durability, your safety shouldn't be compromised.
Final Thoughts
Overall, I think the best standing desks should always provide maximum comfort to anyone using them.
If you're someone who works in an office setup that requires you to sit for several hours, a standing desk is something you should definitely consider. This is especially so if you're starting to feel the numerous negative effects on your body from excessive sitting.
If you're unaware, sitting excessively for long periods of time actually increases the risk of premature death as well as other chronic diseases. That doesn't sound good at all.
Fortunately for you, there's a lot of health benefits that go along with the best standing desks you can find in the market. These benefits include boosts in productivity, improvement in posture, lowers your risk of weight gain as well as lowering your blood sugar levels, reduced back pain, and etc.
Lastly, I find the best standing desks listed above are versatile enough to suit any type of person. No matter your preference, you're sure to find something here for you.
Did your standing desk make the top 10 best list? What reliable standing desk are you using now? Comment down below and let's discuss about it!
Recommended reading for you:
Get Fitter With The VARIDESK Pro Plus 36 Standing Desk
Halter ED 258 Height Adjustable Sit Stand Desk – Healthier Lifestyle
Flexispot 35 Black Stand Up Desks Workstation: Why You Need One