A few days ago I got home to find a package waiting for me. I found a set of Sonos Play 5 speakers ready to be taken through its paces. In this review, I'll give you a rundown of what I loved during my time with the stylish portable boom box.
Product Review: Sonos Play 5 Wireless Speakers
Colours Available: Black, White
Guarantee: 1-year Limited Warranty
Product Rating: 9 out of 10 ★★★★★★★★★☆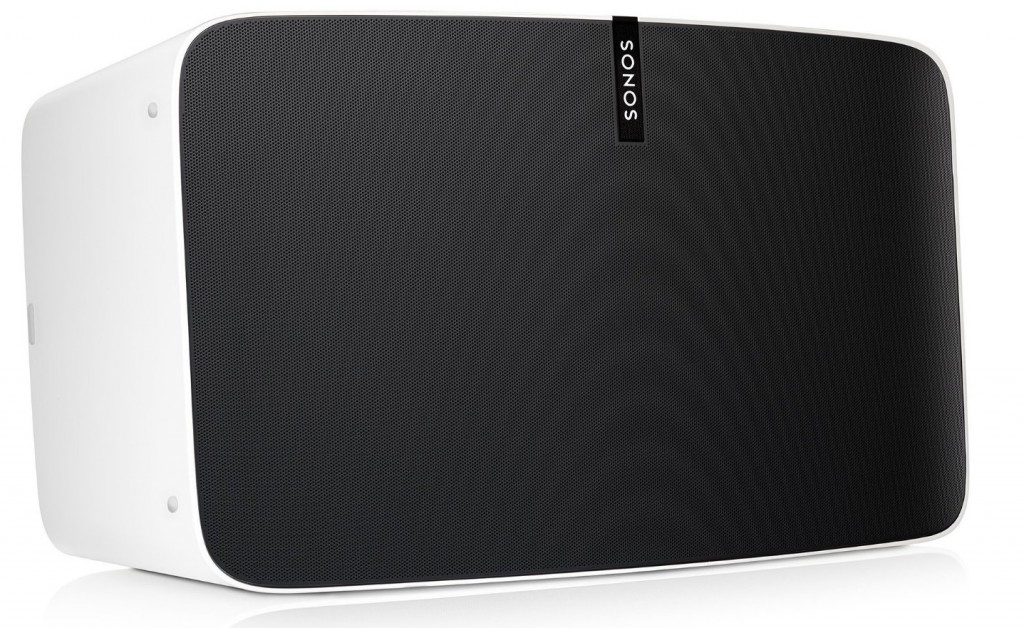 Sonos produces some of the best wireless speakers. Their speakers can be used to stream music from services such as Spotify, Pandora, Rhapsody or directly from your computer through a media player like iTunes.
Sono also provides iPhone and Android apps that enable your phone to act as a controller for the above services, which do not need to be streamed directly from your phone unless you want them to be.   
Sonos takes things up a notch by providing a fantastic range of customisation, the clever phone app makes it a joy to control every setting from sound quality to the simple setup and installation.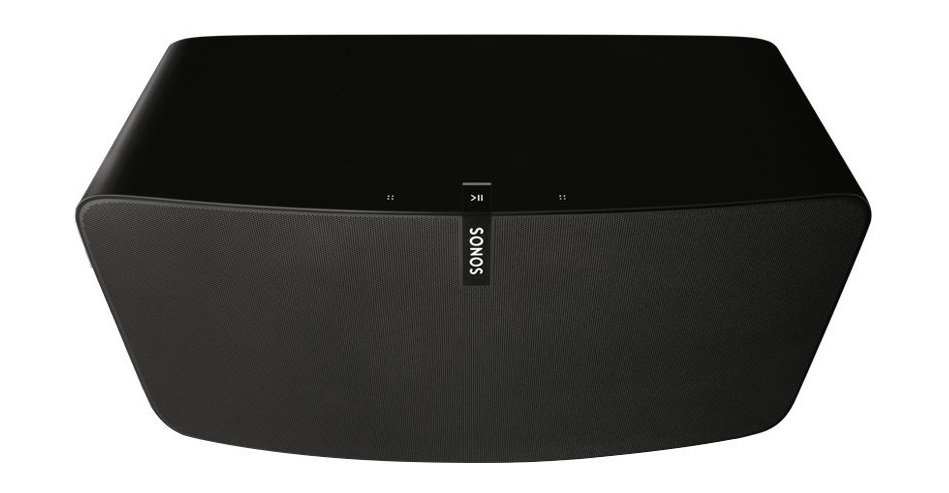 Sono Play5 can be played independently or, if your budget permits, can be simultaneously synced to other Sonos speakers and placed in different rooms for the ultimate listening experience. You can control your speakers with the same phone and set grouping options.
Each speaker has its own wireless network, amplifier, wireless access to your whole music collection on your laptop/computer or the internet, and can be controlled via the Sonos mobile apps. 
If you would like to connect an existing stereo system to the Sonos setup you can do so with a Sono-Connect device which provides an input source for your stereo system.
You could also add a Sonos-Connect-Amp which is a little box that acts as both the Amp and Source for third party speakers. The Connect devices can be controlled by the Sonos mobile apps.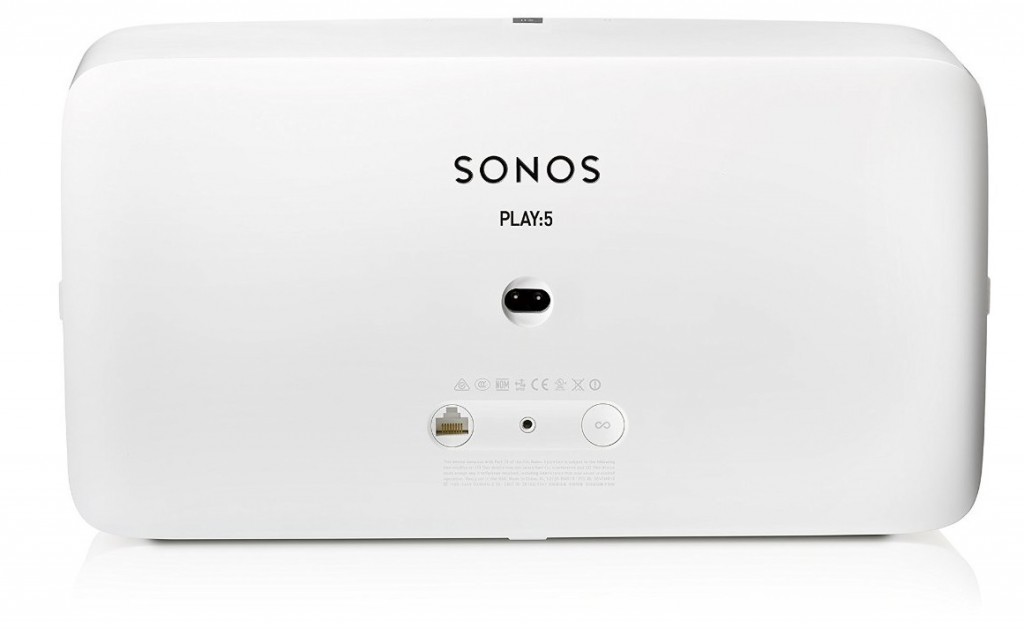 How well did the Sonos Play5 perform?
My favourite feature is having immediate access to the iTunes library on my computer without the need to transfer the track to my phone or tablet first. Sonos has made it seamless to use third-party music services such as Spotify and internet radio.
Playing music throughout the house using a single device (iPad or iPhone) just adds to the enjoyment of owning a Sonos system.      
Sonos also make sure that the mentioned features are so simple to use that even a toddler could operate them. This simplicity doesn't take anything away from your enjoyment and experience. If you opt for more than one speaker each one can play its own song or playlist or can be synced to play the same music group in any number of rooms.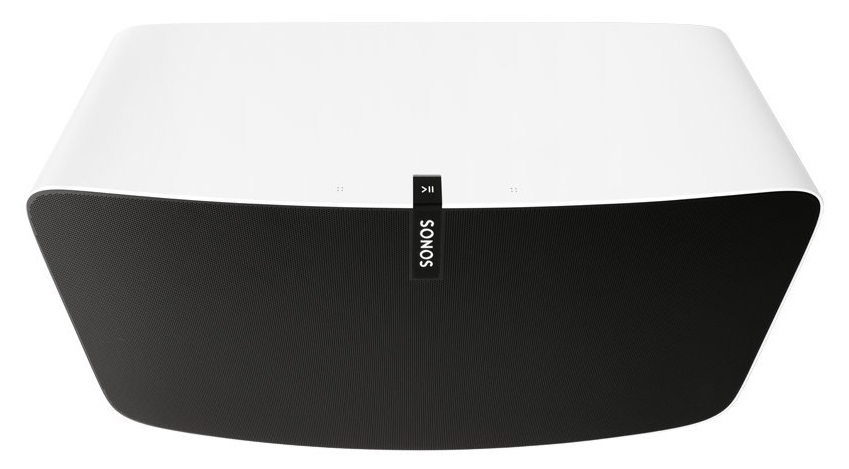 You can control the volume of any speaker or adjust the volume for a particular music group. Normally this level of multi-zone functionality would cost considerably more and some speakers don't even offer such intuitive features. A majority of airplay or Bluetooth speakers don't offer these functions.  
The fact that I'm able to play different songs in multiple rooms from an iTunes library located on one laptop/computer is technically exceptional and isn't something you find on standard speakers.
You can also play tracks from different libraries on different computers or from network-attached storage all from a SINGLE device. Even if you don't use some of this functionality it's nice to know that it's there for when you might need it in future.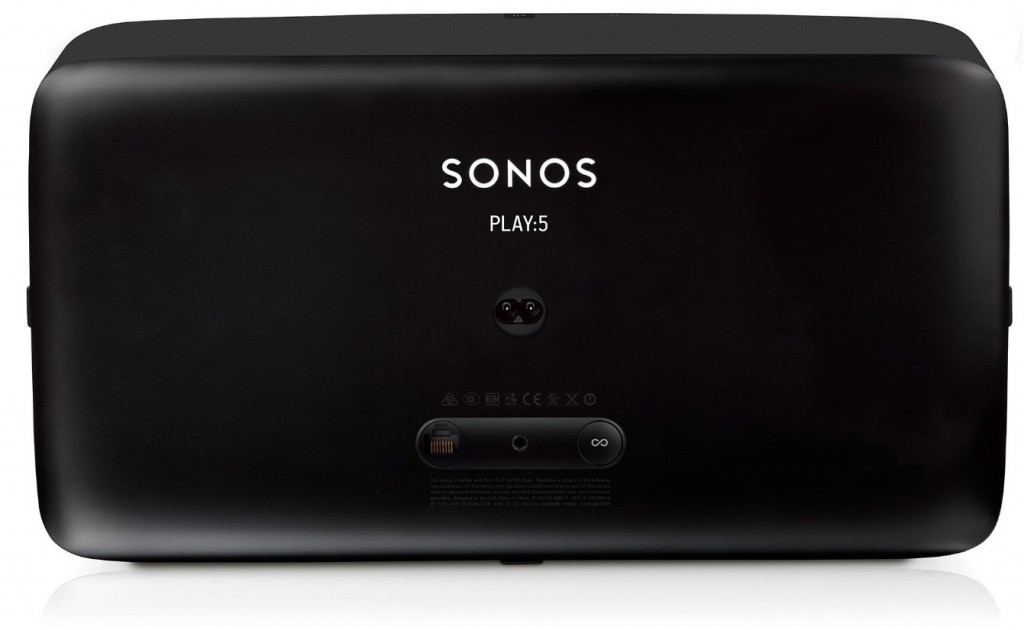 If any of my friends come over they can stream music from their iPhones to my Sonos system using apple Airplay as long as they are within wifi range. The newer versions of the Sonos Apps make this possible without the need for Airport express and allow the iPhone/iPod/iPad to stream the iTunes music from the device to the Sonos Play5 system over wifi.
The sound would travel from the mobile device to the wifi router and then from the router to the speaker via SonosNet).
From day one the Play5 speakers have been awesome and so far they work with no glitches. It's nice to have such immediate flexible access to my music without the need for getting to the computer and plugging speakers in.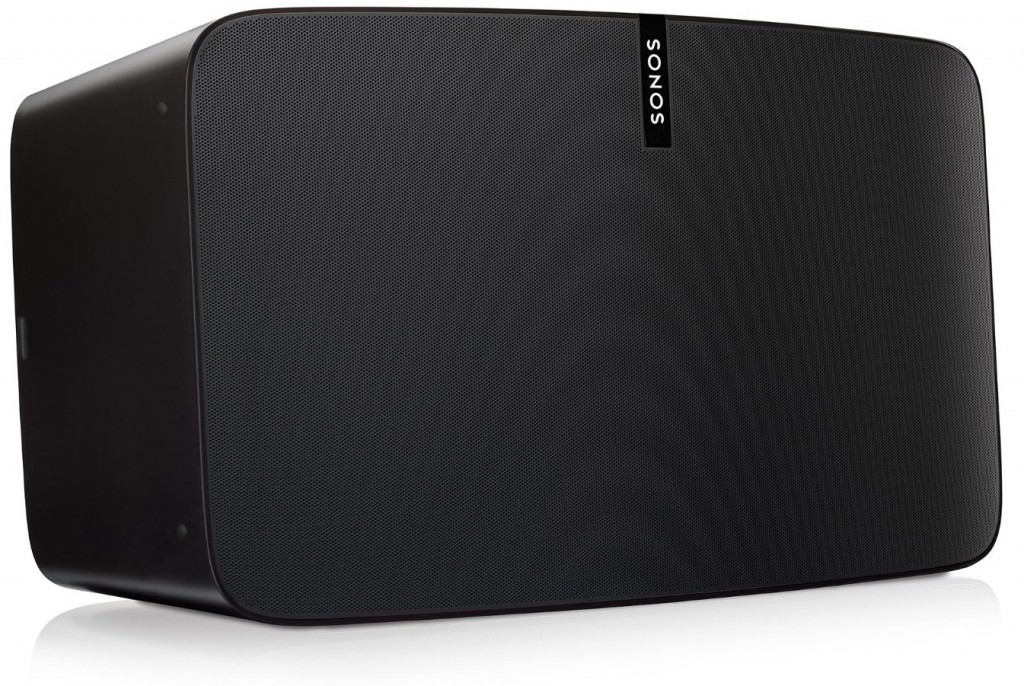 Bridge or No Bridge?
Earlier versions of Sonos required there to be a bridge i.e. a main Sonos speaker to be hardwired to a router. This is no longer required however it's very useful if your other Sonos devices are not within the wifi range of your router, a bridge would be used to increase your router's wifi range and wirelessly link the other Sonos speakers.
My house is on 3 levels and the wifi signal struggles to reach the top, so this feature is handy.
A clever Sonos Wireless Network  
Each Sonos speaker can use your home Wifi network or, the Sonos Wireless Network which also provides an advantage over rival speaker because each Sonos speaker wirelessly connects directly with other Sonos speakers using a 'wireless mesh network'.
Which means that when you have several Sonos devices, each one becomes a wireless relay to the next nearest device and the next until they reach your router. This means several Sonos speakers would give you better wireless streaming connections compared to a standard wireless speaker.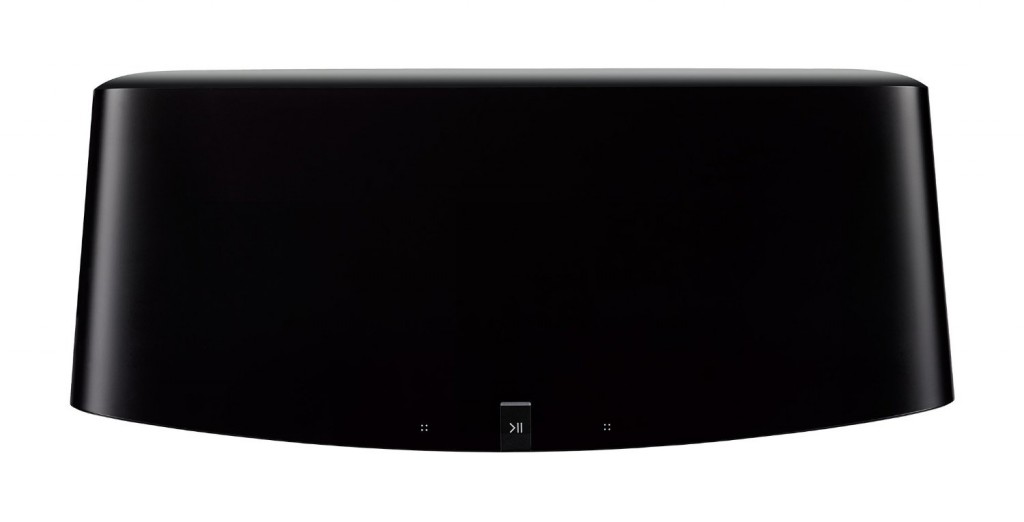 Another bonus is the Sonos wireless network is the additional ethernet port included on the Sonos speaker which would give a reliable internet connection to the internet to any device that's able to use an ethernet port.
You would be able to expand your wifi network to out of reach areas of the house that struggle to get a strong wifi signal, by connecting a standard low-cost WiFi access point into the ethernet port of your Sonos Play5.
The clever networking system means that these ethernet ports can offer a robust network connection that would improve video streaming on services such as Netflix or AppleTV compared to the build-in Wifi on those devices. 
Advantages
 Complete control of your entire music collection (on one or several computers) from a single device.

Because your phone acts as a controller (if you choose to) you are not wasting any of its battery life or compromising on sound quality.

The volume can go really loud without any distortion or loss in quality  

Your phone can still answer calls or use its other functions, with no interruption to the music system. Great if you have people around and want the music to keep going.

Intuitive app to easily use various music services such as Spotify, Pandora and internet radio. You can also quickly find and play local radio sorted by location or can be searched by genre, station name etc.

Play5 are future-proofed to add additional Sono zones or several zones at any time

The app features are compatible with both apple and android devices.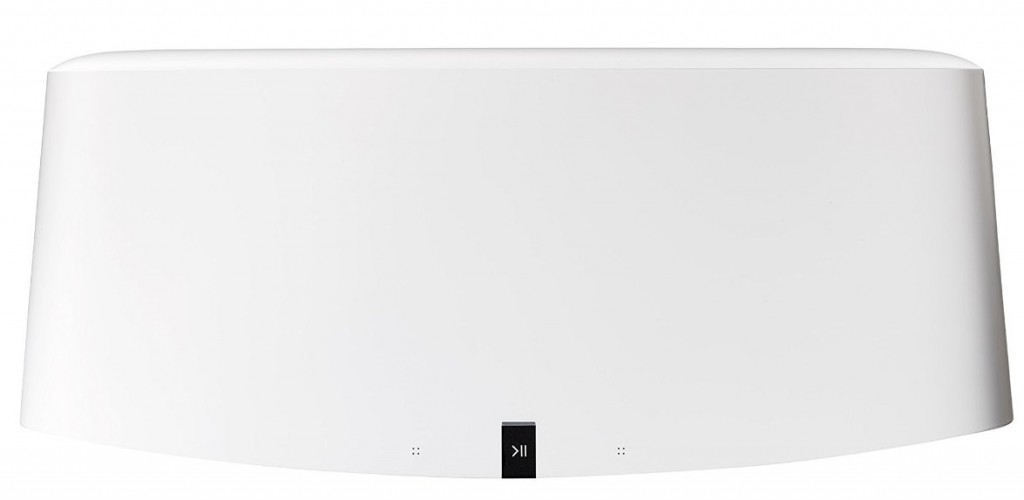 Final Verdict
I wasn't expecting this level of functionality from a portable speaker and would say that the Sonos Play5 really delivered and made light work of features that would often be perceived as complicated to use. Well Done Sonos. You have a customer for life. 
Where Can You Buy The Sonos Play 5?
US: Purchase it on Amazon.com for only $498.00 


UK: Purchase it on Amazon.co.uk for only £389.00

Do you own a Sonos Play5 /Sonos Device or are considering buying one? Feel free to leave your comments below.