The Best Activity Tracker with Heart Rate Monitoring
Activity trackers are now a part of everyday life with more people focusing on fitness and wanting an easy way to track progress and set goals. Not all trackers are created equal and if you are looking for one that gives the full picture of your exertion throughout the day then you are better off getting a tracker with heart rate monitoring.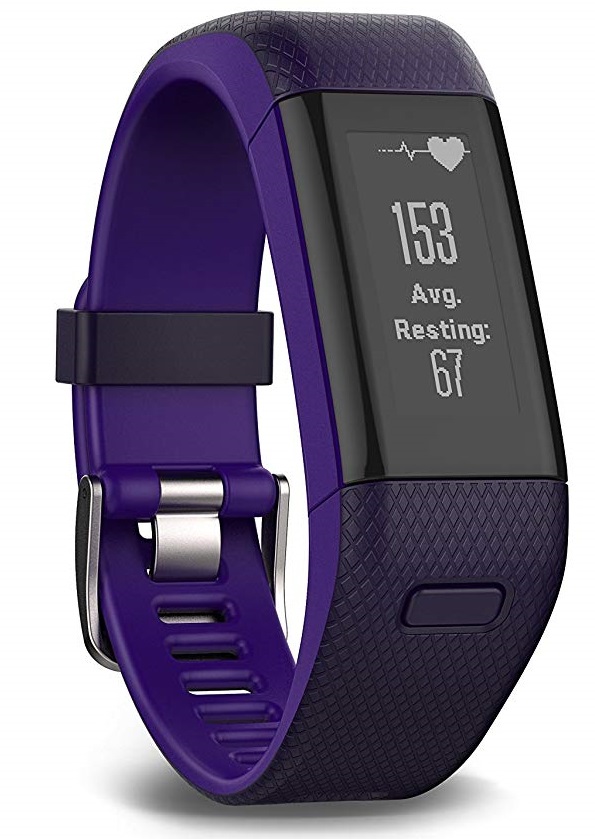 There are so many fitness trackers fighting for your custom; from the likes of Polar, Garmin, Apple, Fitbit, TomTom and so on. Looking for the perfect tracker to suit your lifestyle is not an easy task which is why I think Garmin Vívosmart HR+ is the ideal all-rounder.
The Vívosmart HR+ is reasonably priced and includes high-end features to cater for most sporting activities, working out in the gym and tracking steps throughout the day. We've already established that to get the most out of your tracker you want to buy one with heart rate monitoring and the Vívosmart HR+ records this automatically.
Intelligent Wrist-based Heart Rate
Vivosmart HR+ is equipped with Elevate wrist heart rate technology which combines all of your activity i.e. flight of stairs climbed, step count, exertion, calories burned and groups this data with your Heart rate reading and the inbuilt GPS to determine your distance, speed and provide you with the most accurate data.
If you remain sedentary for too long the tracker will nudge you to get up and move around, the MOVE bar is a great tool to keep you active throughout the day even if it's just getting up from the couch or your desk to stretch your legs and take a short stroll.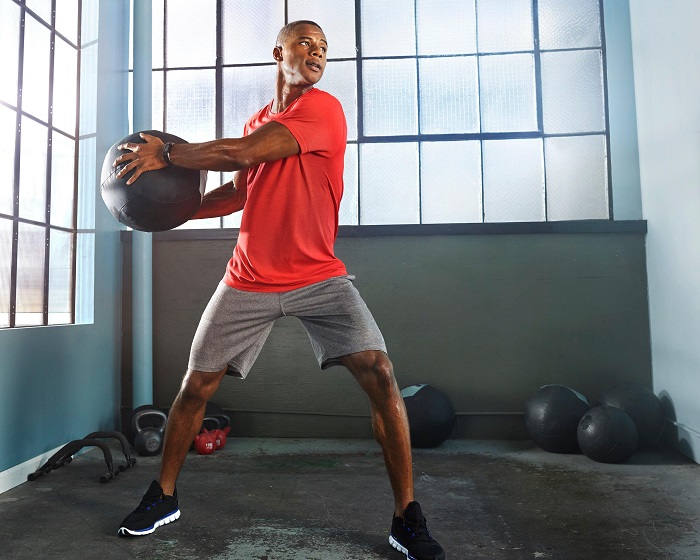 Garmin Make it Easy to Connect
You can receive emails, texts, calls, social media, and calendar alerts without needing to interrupt your workout to reach for your phone. Non-urgent alerts can wait for later and if you receive an urgent alert you can gauge whether it's worth pausing your exercise to give it your attention.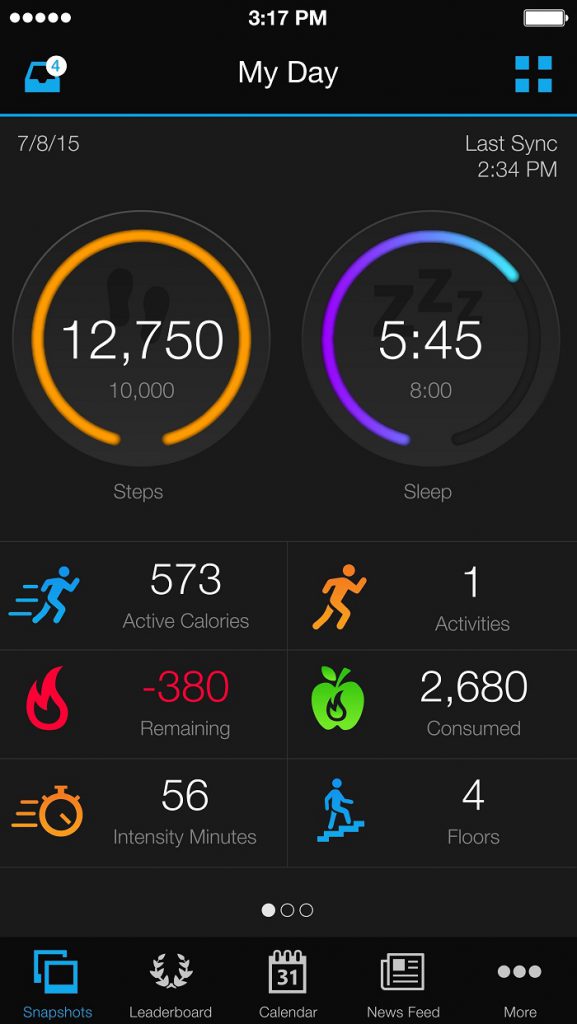 Once setup, Vivosmart HR+ will seamlessly send your stats to the Garmin app via your smartphone where you can view a detailed analysis of your activity and progress. The Garmin app is free to download and it is a great tool to plan out your exercise and to keep challenging yourself to surpass your previous achievements.
You can also connect with friends and family or meet other users through the app and get involved in various challenges. The app can be linked to MyFitnessPal so that you can log your food and assess your calorie intake versus your activity output.  
Garmin Vívosmart HR+ Review
I've tried out my fair share of fitness trackers and usually, I've found that most will excel in certain areas but lack in others. Performance normally centres around key areas such battery performance, heart rate accuracy, screen responsiveness and syncing data between tracker and phone.
Having used the Garmin Vivosmart HR+ for a few weeks I had very little to complain about and rates it as one of the best activity trackers currently available. Here are some of the great features that I thought would be worth mentioning:
Garmin App and Tracker
Vivosmart HR+ and the Garmin app talk to each other very well. Both are easy to navigate and highly customisable to prioritise the data that matters most to you. Simply tap the tracker's display to access more activity stats and gauge how you're doing.
I sync the tracker 3 times a day i.e. when I wake up to analyse sleep (it will show you your sleep stages and how long you spend in each), at lunchtime to check my performance halfway through the day and last thing at night to see how I've done throughout the day. The battery is remarkable- one charge will last between 6-7 days.
Garmin Vivosmart HR+ Keeps Me Motivated
Let's be honest, it is extremely easy to remain sedentary for long periods of time without realising. I like that the tracker reminds me to get up if I've been inactive for longer than an hour, during the day. It will vibrate and display a Move bar on the screen. You will need to complete 200 steps or climb 5 flights of stairs to clear the MOVE bar.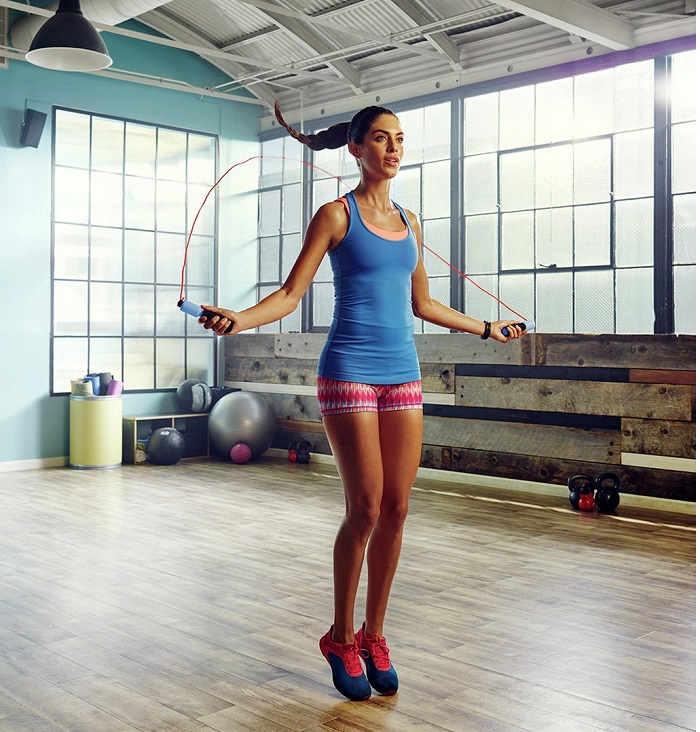 You will be commended with fireworks and a continuous buzz when you achieve a fitness goal such as completing your step count for the day or climbing up a certain amount of stairs. Garmin will award you with virtual trophies for each achievement. Take the tracker with you for a long hike and it will thank you for smashing your targets and make you feel awesome.
---
Garmin Vivosmart HR+ Weak Points
This review wouldn't be fair if I didn't point out the Garmin's weaker aspects.
Size: The Garmin Vivosmart HR+ isn't the largest device that I've tested but when it's wrapped around the wrist you do notice that it's there, more so with smaller wrists.
Make you sure that you get the correct size band when ordering otherwise you'll be stuck with an oversized device that slides up and down your arm. You want the band to be slightly loose for comfort but not overly loose or else the heart rate accuracy will suffer.
Sleep: The sleep stages aren't as intuitive as Fitbit but better than most. I normally sync the data in the morning after breakfast and have found the data to be accurate but sometimes, when I sync the device again, the sleep calculation is changed to suggest that I was sleeping for a longer period of time. This can be resolved by adjusting the sleep & waking times within the app. It doesn't happen that often.
Climbing Stairs: Are you the type of person that always chooses the stairs instead of the elevator? The Garmin Vivosmart HR+ records the flights of stairs climbed but it isn't always perfect, occasionally it will miss out a few stairs but this just gives me the incentive to make up for the missed numbers.
---
Other Points of Interest
Battery Performance: The battery can last longer than stated if you switch off the GPS and constant heart rate monitoring. I've managed to squeeze 8 days out of battery by doing this. The tracker will warn you when the battery is running low by displaying an empty battery symbol on the time screen which will stay there for about 15 hours.
The tracker will continue to track your steps on a low battery but the empty battery symbol will stay on the screen in place of the clock.
Silent Alarm: The silent alarm will gently vibrate around the wrist to wake you up gradually instead of an annoyingly loud alarm clock. If like me, you like to stay in bed for a bit longer you can snooze the alarm for 10 minutes.
RECOMMENDED: The Best Fitness Trackers For HITT, Crossfit & Weights 
Syncing: Syncing between Vivosmart HR+ and the Garmin app is relatively straightforward but if you experience any problems with this ensure that you log into the Garmin Connect website prior to pairing the device with your phone. Make sure that your phone's Bluetooth is switched on and in pairing mode with an active internet connection. Once connected, your data should automatically sync as long as the app is open. You can sync manually using the sync icon on the tracker or through the app.
---
Garmin Vivosmart HR+ Product Rating
Garmin Vivosmart HR+ is an outstanding activity tracker that is equipped with most of the fitness functionality required to keep you on track to a healthier you. GPS and heart rate monitoring aren't usually both included on trackers but with the Vivosmart HR+ you get them as standard.
Garmin users have enjoyed the strong performance offered by the Vivosmart HR+ and the reasonable pricing which ensures that it is affordable for most budgets.
Product score 9/10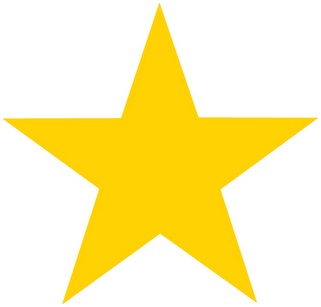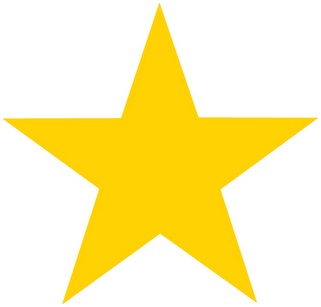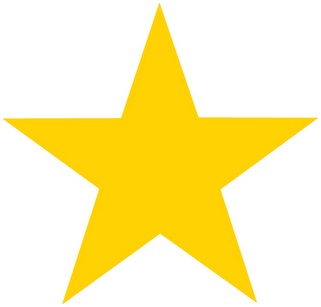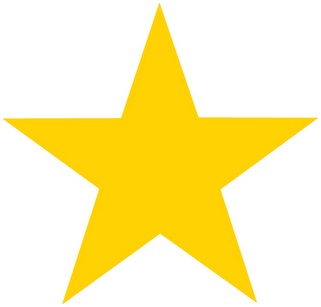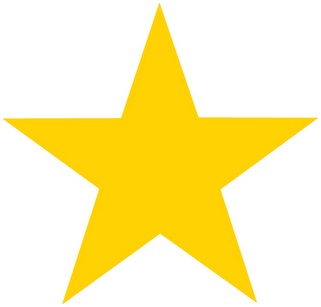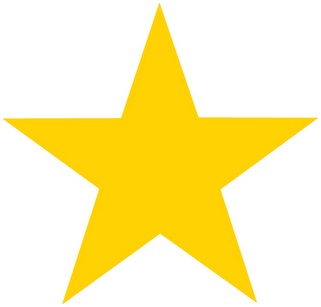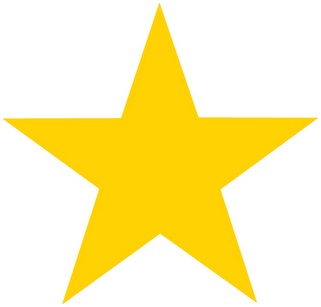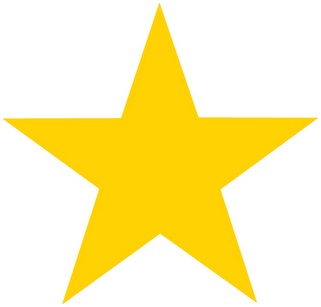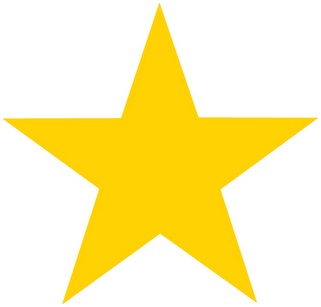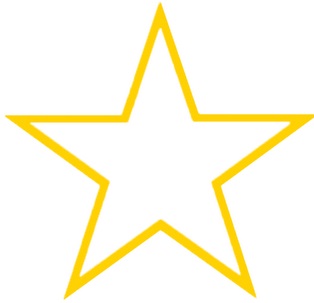 ---
Where to Buy The Garmin vívosmart HR+
Click here to find the best prices for the Garmin vívosmart HR+
---
Conclusion
Is Garmin Vivosmart HR+ the best activity tracker with heart rate monitoring? It sure is. I compared the heart data with Polar H10 chest strap and the results were almost identical, taking into account that wrist-based monitoring is not as accurate as chest-based monitoring.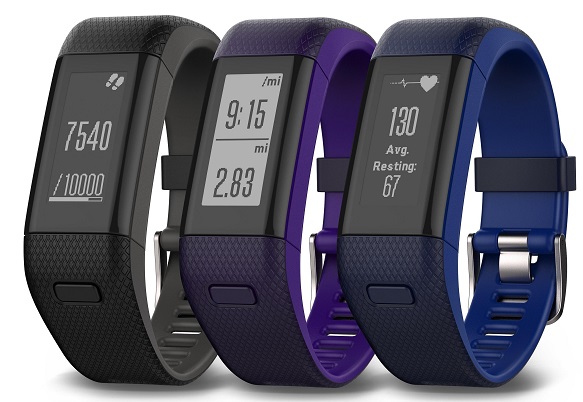 Garmin is at the forefront of GPS tracking and it's good to know that activity data is more accurate with distance and speed added to the mix. Syncing data between tracker and app is pain-free and the battery life is phenomenal.
Are you considering buying the Garmin Vivosmart HR+ or do you already own one? Please leave your thoughts in the comment section below. I'd love to hear from you. Thanks for stopping by.
---
RECOMMENDED: The Best Fitness Trackers For HITT, Crossfit & Weights