Investing in a great pair of Bluetooth headphones for watching TV may transform the way you consume content. With their high-quality audio, they can easily boost your TV watching experience. You'll also be able to enjoy your favorite TV shows and movies without disturbing the other people in your home. But with so many options, it can be tricky to choose which one to get. Our buyer's guide on how to get the best Bluetooth headphones for TV is here to help you out.
From the different kinds of headphones you'll come across in the market down to the specifications you need to consider, everything is here to help you make an informed purchasing decision.
Want To Check Out Our Top Recommendations For The Best Bluetooth Headphones For TV? Read Our Article Here.
Are Bluetooth Headphones For TV A Good Investment?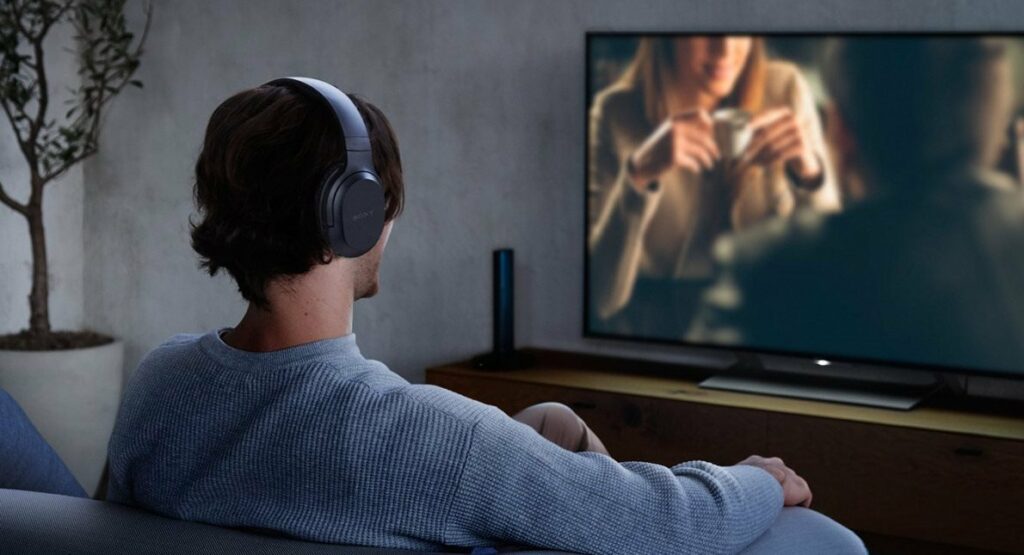 To achieve the best audio performance, your home theater doesn't always need to be stuffed with the largest speakers, amplifiers, and subwoofers. Not everyone can afford them, nor do they always have the necessary room. Sometimes, less is more. Especially if you're sharing your living space with other people.
Some of you may also be renting an apartment or a house with thin walls. In turn, you don't want to disturb your neighbors while listening to heavy metal music or such.
Investing in a pair of Bluetooth headphones built exclusively for TV use is a terrific way to still have superb audio quality without annoying others with your noise. This is also a fantastic method to watch your favorite shows late at night in your living room without having to be told to turn down the sound.
However, while your options for Bluetooth headphones might be endless, it's also vital to keep in mind that not all headphones on the market are suited for viewing TV episodes and movies, so choose wisely. When using wireless headphones with a TV, one big and annoying issue is the minor delay between what you see on screen and what you hear.
This is due to latency, which is the time it takes for sound to travel from a source to a pair of headphones. The good news is that Bluetooth codecs have made significant development in recent years, reducing latency and eliminating the majority of the issues. Bluetooth 5.0, in particular, with a 40-meter indoor range compared to Bluetooth 4.2's 10-meter range, should provide a good match between music and pictures.
Different Types Of Wireless Headphones For Your TV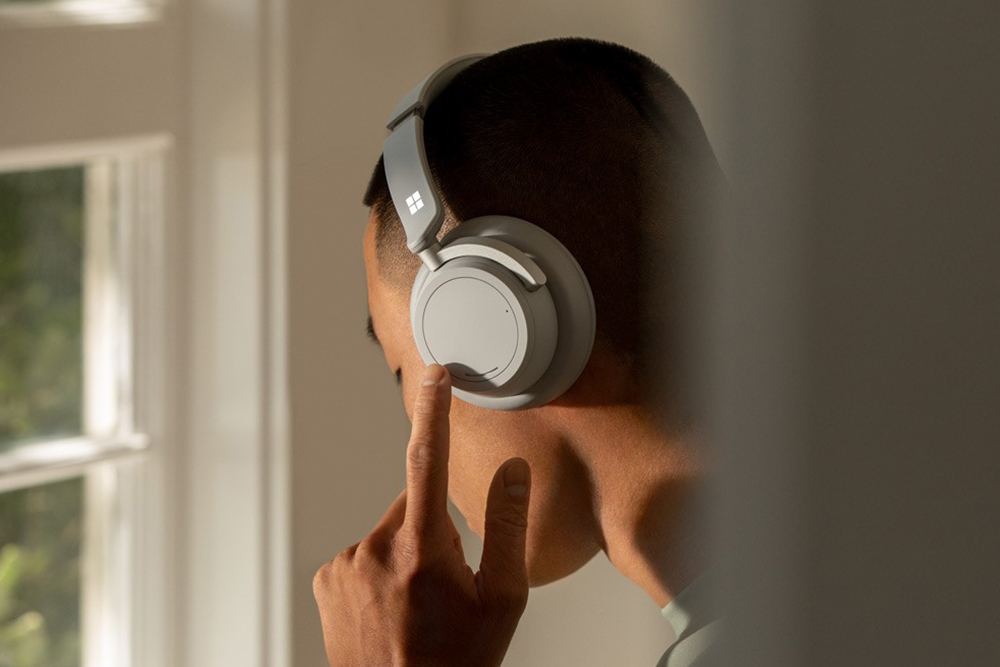 While the main focus of this article is about Bluetooth headphones, I thought you might also be interested in knowing the other wireless connection types these headphones utilize that you'll surely encounter in the market. This will help you have a broader idea of what you might actually want in a wireless headset and you'll have other options in case you want to expand your choices. Below are brief explanations of the different wireless connections headphones use.
Bluetooth Headphones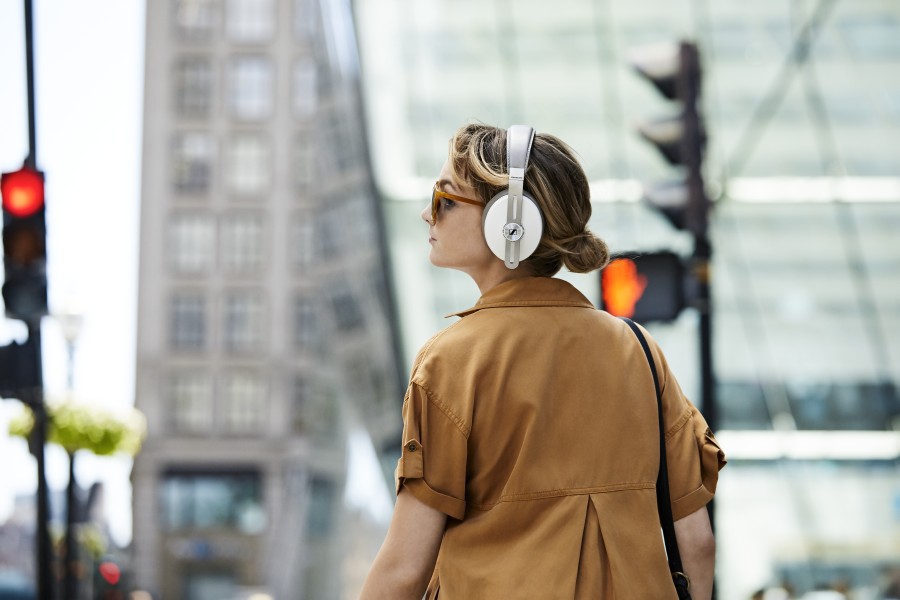 Bluetooth is a radiofrequency technology that is commonly utilized in the industry for wireless headphone technology. Additionally, Bluetooth connectivity is now embedded into the majority of items, from smartphones to iPads, and other smart gadgets. This explains why it is so popular and the most used out of all the different types of wireless headphone technology.
The fact that Bluetooth is a standardized protocol contributes to its popularity. The ranges vary depending on the Bluetooth version and work on the 2.4 GHz radio band. Bluetooth 4.0 and earlier had a range of around 10 meters, whereas Bluetooth 5.0 has a range of about 30 meters.
In order for Bluetooth to work with your headphones, your audio device or TV must be Bluetooth capable to form a connection. Bluetooth also offers the benefit to you of not requiring the usage of a transmitter to connect to any Bluetooth-enabled device.
With that said, Bluetooth headphones also have certain disadvantages as well. Because Bluetooth is a radio frequency technology, it frequently encounters interference in the form of popping and hissing sounds. Bluetooth use might also deplete your device's battery and cause latency issues.
Looking For A Great Pair Of Bluetooth Headphones? Check Out Our Review Of The Plantronics BackBeat Pro 2 Here.
Radio Frequency Headphones (RF)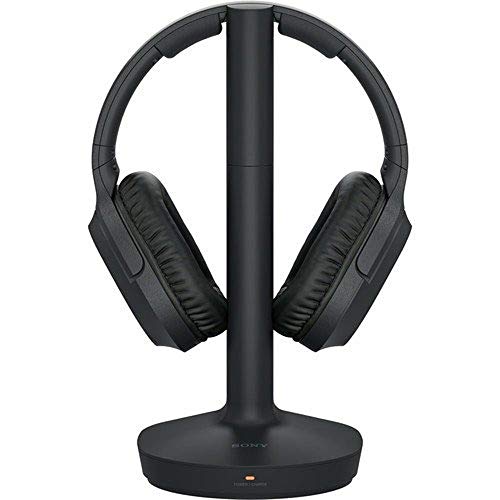 When a radiofrequency (or RF) alternating current is supplied to an antenna, an electromagnetic field is created. This electromagnetic field so enables wireless communication.
To link RF headphones to your television, you'll need two pieces of equipment. The transmitter, which in this case will be the docking station, and the receiver, which is generally found in the headphones, are the two components.
In comparison to other wireless technologies such as Bluetooth and Infrared, RF headphones have a longer transmission line. They can transmit data over a distance of more than 100 meters.
In addition to having a long transmission range, radio frequencies are unaffected by obstructions and may flow through walls with no loss of audio or connection quality. Because of these characteristics, RF headphones are the best option for a group audio experience.
Infrared Headphones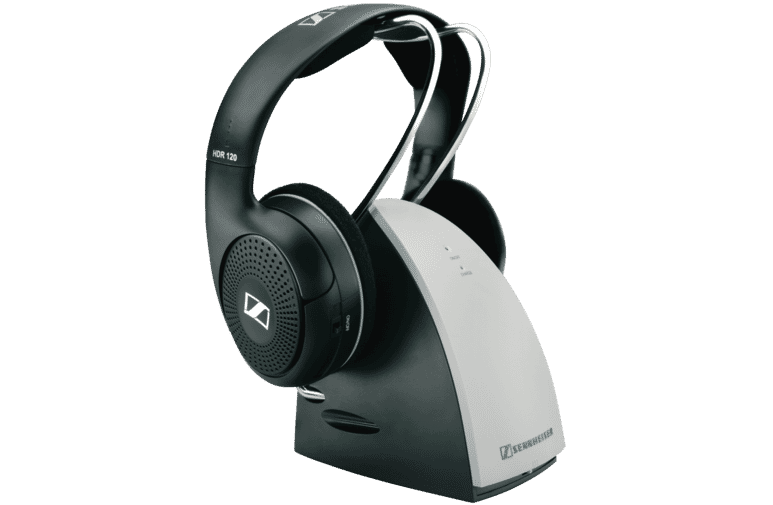 Infrared headphones, often known as IR headphones, link to music playback devices via infrared signals. To establish a connection, they also require a transmitter and a receiver. In contrast to previous wireless headphone technologies, IR headphones work by transferring light-emitting diodes (LEDs) from the transmitter to the receiver in the headphones.
When you connect the transmitter to your TV, it sends an invisible pulsating beam of light to the receiver in your headphones. When they reach the receiver, they are transformed into audible sound waves. The same technology is utilized in television remote controllers.
IR headphones are ideal for listening in private since they may be used without interfering with or overlapping with other signals. They are not ideal for outdoor usage, however, because sunlight lowers infrared wavelengths.
Ready To Buy Your Own Pair Of Bluetooth Headphones For TV? Check Out Our Top Picks For You Here!
Things You Need To Consider
Form Factor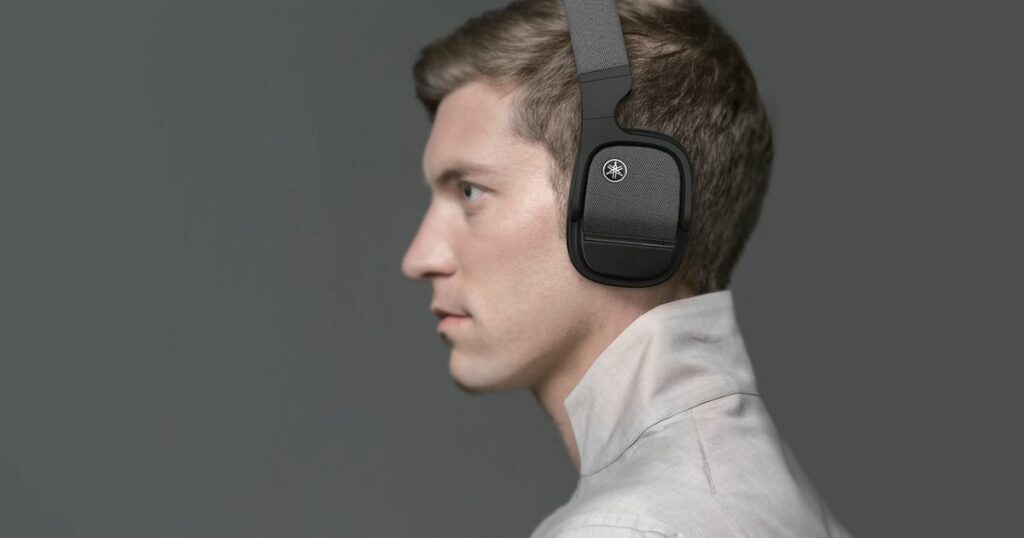 If you're going to pick a certain form factor for your Bluetooth headphones for watching TV, On-Ear or Over-Ear headphones are the way to go. They provide far superior sound quality and are far more comfortable than your typical in-ear headphones.
On-ear wireless headphones offer less noise cancellation compared to over-ear headphones. The latter completely covers your ears and shut out all external noise. If you don't mind hearing ambient noise outside the audio content you're listening to, then perhaps on-ear headphones are more suitable for you. On the other hand, if you don't want to be disrupted by external noises while watching TV, over-ear wireless headphones are the ones you need to look out for. These full-size headphones for television offer the possibility for better bass and maximum loudness levels.
Noise Cancellation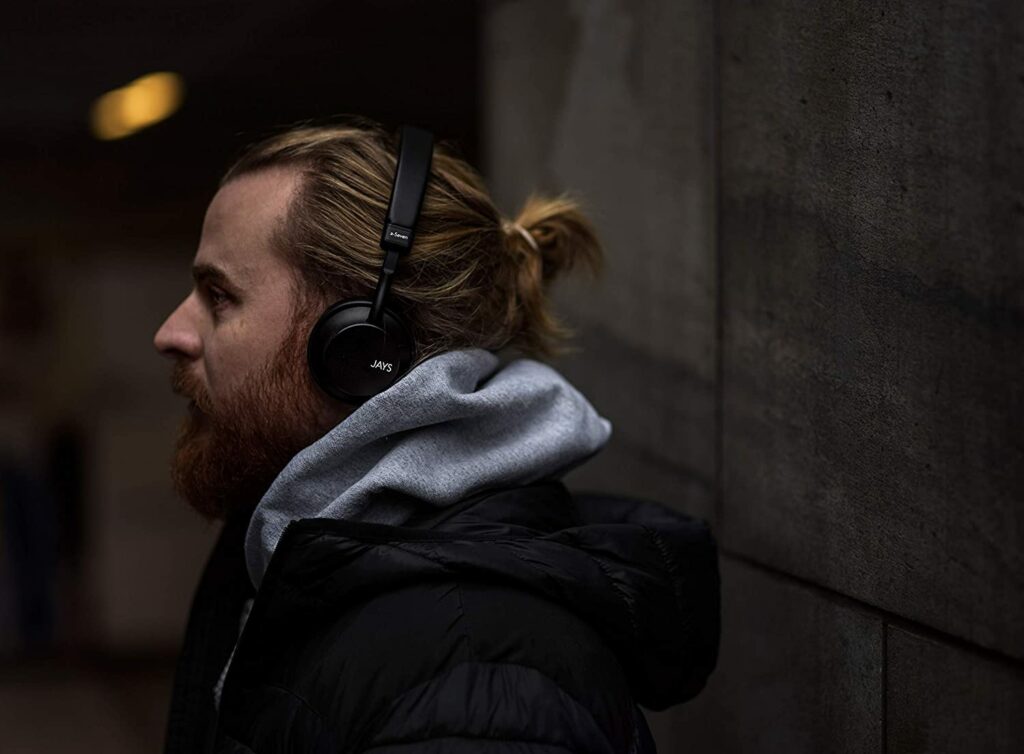 Active and passive noise-canceling headphones are quite popular these days. Some of you may be considerate of roommates or neighbors who might get upset by your television noise. But there are others of you who like to use headphones to enjoy your movie or show without being distracted by outside sounds. Additionally, if you're planning to use your headphones for anything other than watching TV, such as commuting or work, make sure they have decent ANC capabilities.
Check Out Our Review Of The Sennheiser Momentum 3 For A Pair Of Bluetooth Headphones With Excellent ANC.
Battery Life
Your Bluetooth headphones' battery life should not be overlooked. When you're binging your favorite shows and movies, the last thing you want is for your headphones to die in the middle of a crucial scene. Nothing is more bothersome than forcing yourself to stop watching so you can charge your device.
To prevent such scenarios, make sure your gadget is fully charged before the marathon. At the same time, invest in a pair of headphones with a beefy battery life that will last you the entire day.
Conclusion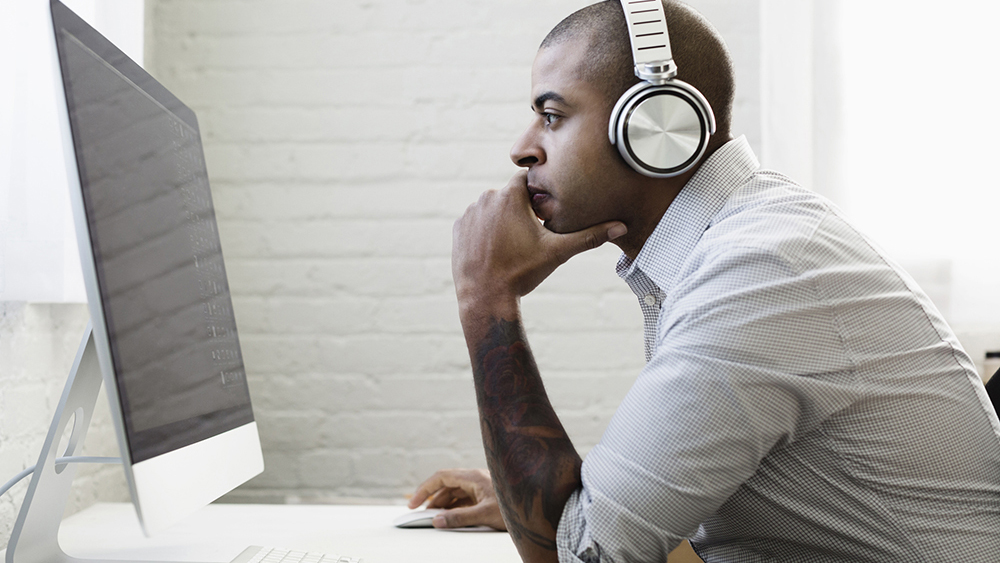 Wireless headphones are one of the most difficult items to purchase since they come in various styles and functionalities. But with the help of our buyer's guide, I hope your choices have been narrowed down and you have an idea on which one to get.
Have you already bought your own pair of Bluetooth headphones for TV? How was your experience? Let me know in the comments section below if you have any suggestions, questions, or insights to share regarding our buyer's guide for Bluetooth headphones for TV this 2021. I would love to hear all your thoughts!
Recommended reading for you: