If you're someone who regularly goes to outdoor parties or engage in any type of outdoor activities such as camping, you might want to stay and take a look at this article. If you also happen to love music and are in the market for a Bluetooth speaker, then you definitely might be interested in our review of the JBL Xtreme 2 today.
JBL is no stranger when it comes to producing some of the best outdoor speakers in the market. Their signature rugged designs and waterproof builds and having top audio quality have been the go-to of so many people worldwide. But the Xtreme 2 is built specifically and recommended for outdoor use.
When it comes to portable Bluetooth speakers, one click on the Amazon website and you instantly get an endless supply of options. The same thing can be said with outdoor speakers as well. The market is so saturated with these kinds of devices that it can be pretty overwhelming picking just one.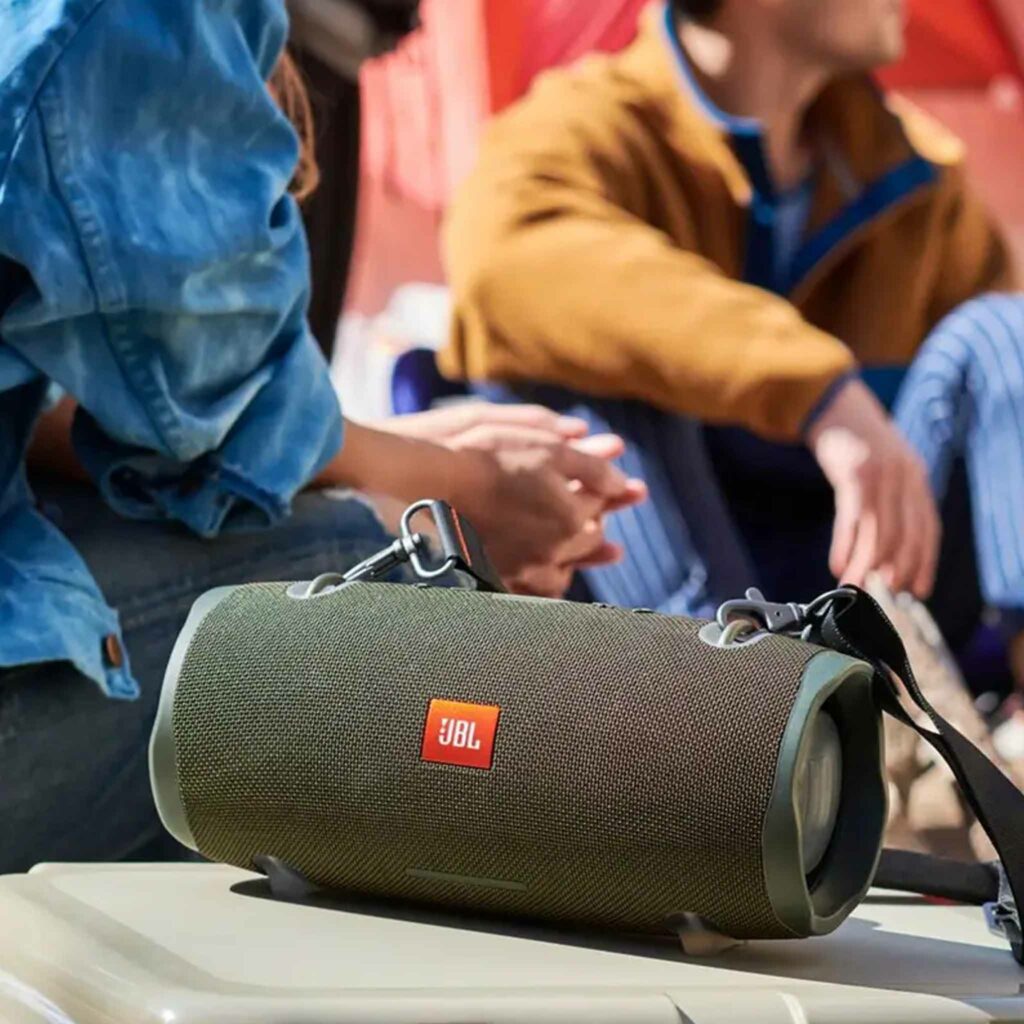 However, when it comes to portability and having the capacity to be loud enough to accommodate a backyard party, this is where your options will significantly narrow down. You might still see many speakers, but knowing which one will deliver top-quality sounds can be tricky.
So with that in mind, let's see if the JBL Xtreme 2 lives up to the hype in this dedicated review.
If You're Someone Who Likes To Venture Out In The Great Outdoors, Come Check Out Our List Of The Best Camping Gadgets This 2021.
Overview of the JBL Xtreme 2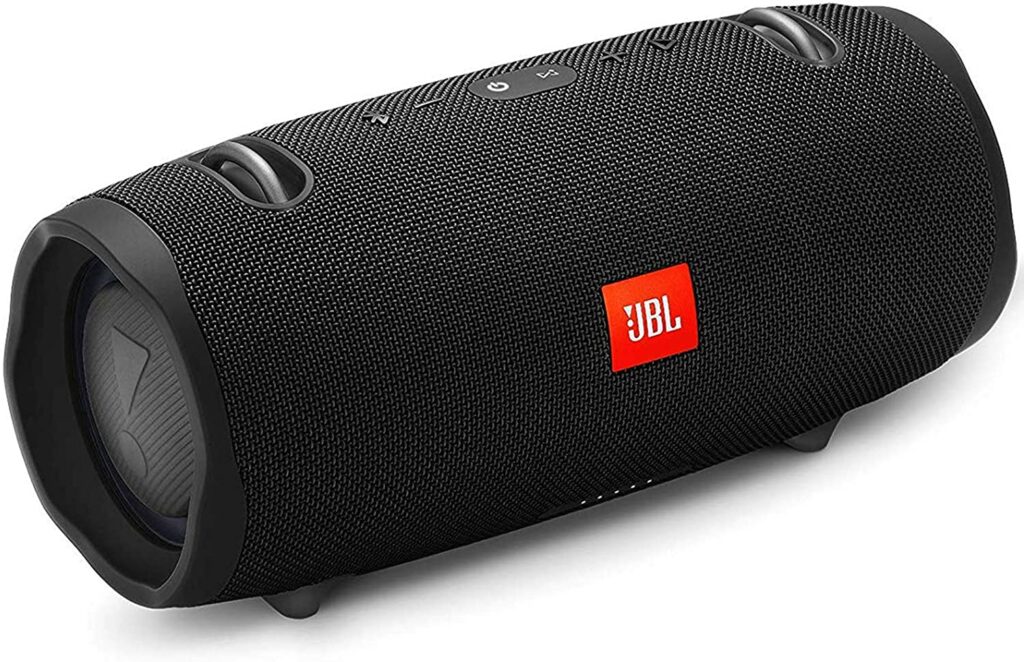 JBL is quite known for their top-notch portable speakers that are outdoor-friendly. This is thanks to the high-quality builds of their products that can take on and survive almost any outdoor environment.
Such situations can include complete submersion in water, resistance to dusty areas, and plenty of other circumstances you might encounter outdoors.
So whether you're planning to do a lot of poolside activities or trekking across a river, JBL speakers are definitely one of the brands worth looking into if you like having music to listen to. That being said, let's find out how the JBL Xtreme 2 fairs and see if it lives up to its brand's reputation.
At first glance, the Xtreme 2 is a large boombox speaker that's completely wireless. All you need to do is pair it up with your smartphone or tablet and you can start the party right away.
The very first thing you notice is its pretty bulky size. Usually, when we hear of portable Bluetooth speakers is that we expect them to be… well, portable. But despite being built like a tank and looking out of place in a sea of tiny speakers that can fit in one hand, the Xtreme 2 offers some of the best well-balanced sounds in the market.
Additionally, the Xtreme 2 also comes in with a strap that you can attach to the speaker for easy carrying rather than throwing it inside your backpack. This makes it perfect for on-the-go activities and with such an impressive battery life of 15 hours, partying all night can be possible.
Who is the JBL Xtreme 2 for?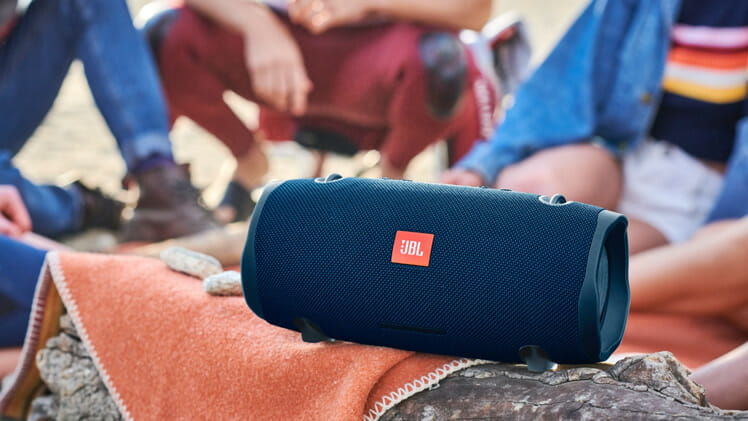 The JBL Xtreme 2 is perfect for partygoers, campers, and any outdoor enthusiast who loves to have some music around wherever they go. Personally, the Xtreme 2 is mostly ideal if you're camping in large groups or having outdoor parties that will require powerful sounding speakers for your music.
Features & Specifications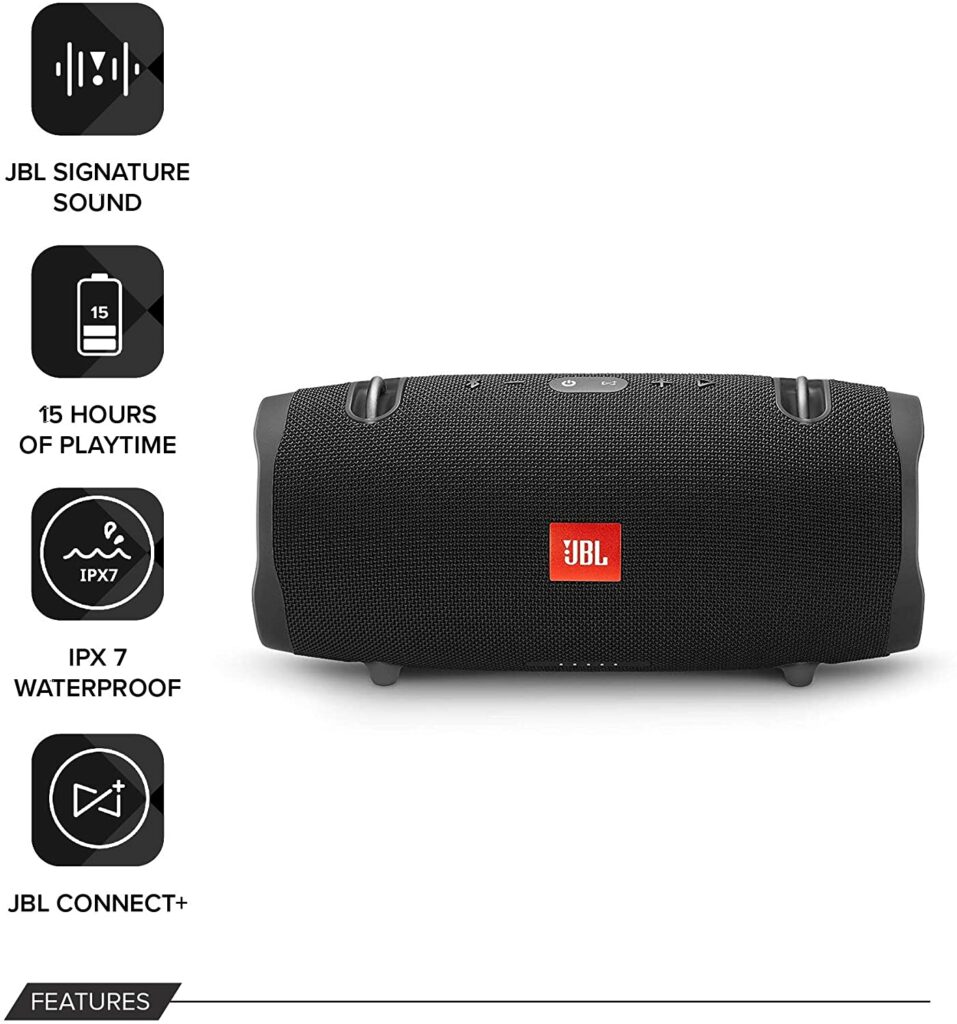 Product Dimensions: 7.9 x 12.1 x 18.1 inches
Item Weight: 5.27 lbs
Speaker Type: Outdoor
Manufacturer / Brand: JBL
Connectivity Technology: Bluetooth (version 4.2)
Audio Output Mode: Stereo
Power Source: Battery-powered
Batteries Used: 1 CR2 batteries required. (included)
Battery Life: Up to 15 hours of playtime.
IP Rating: IPx7
Compatibility: Smartphones, tablets, etc.
Colors: Black, red, green, blue, and camouflage.
Extra Special Features: Waterproof, durable fabric and rugged material, can attach a strap to the speaker, and inclusion of a bottle cap remover along with the strap.
Check out JBL's preview of the Xtreme 2 below!
What We Love About The JBL Xtreme 2
Here's a breakdown of the features that we loved about the Xtreme 2 and why we think it's one of the best outdoor speakers you can get your hands on right now.
It's waterproof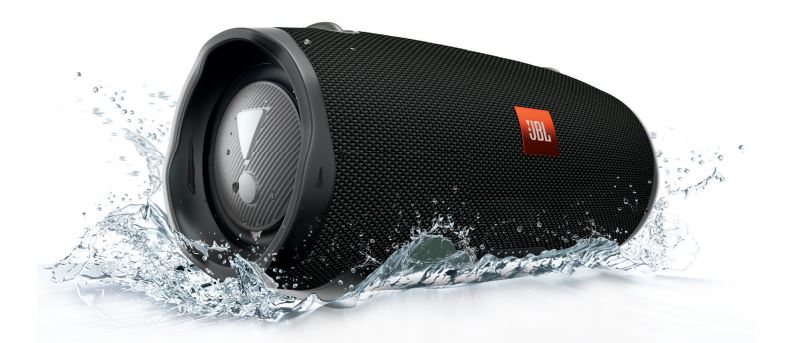 Like all of JBL's speakers, the Xtreme 2 is no different when it comes to being waterproof. In fact, the Xtreme 2 is completely submersible for up to 1 meter underwater. With an official IPX7 rating, you won't have to worry about the Xtreme 2 in case it drops to a pool of water or accidentally gets splashed with liquids.
In addition to that, this particular Bluetooth speaker also floats! So you can easily just grab it from the surface of the water without having to dive into it.
Terrific audio quality
Obviously, one of the best things about the Xtreme 2 is its remarkable audio quality. Due to its size, the Xtreme can easily deliver loud sounds with great quality, full-sounding and powerful bass output that is unmatched by smaller-sized portable speakers. It also offers a good mid-range for those crisp and clear vocals and lead instuments.
Sturdy and solid build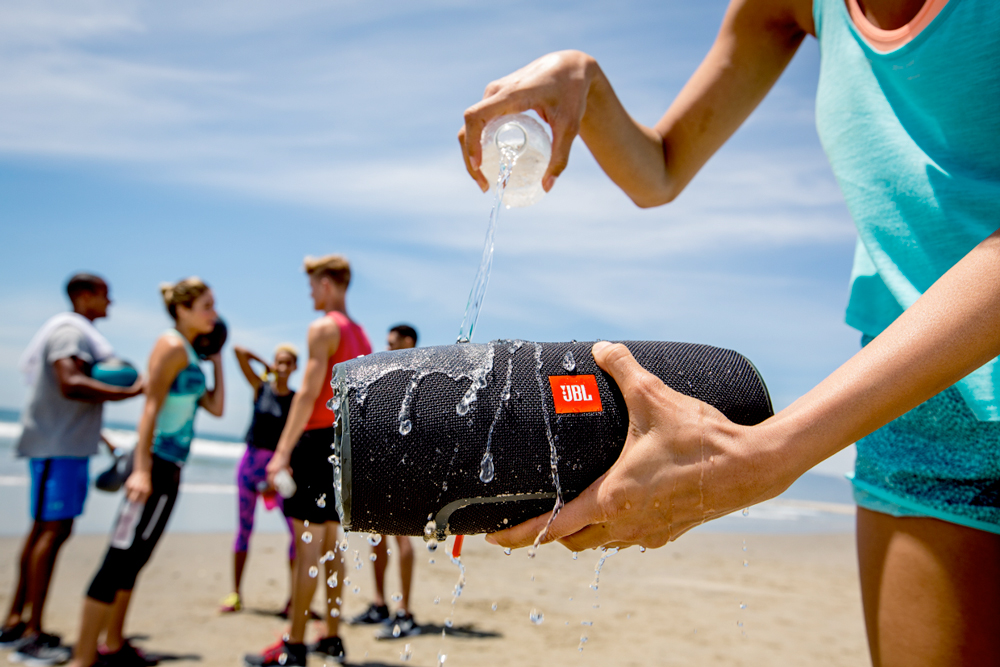 One of the best things JBL is known for is their signature rugged designs that are made with great durability. The Xtreme 2 is no exception and it looks and feels very solid when carrying it around. The speakers itself are encased in an IPX7 rugged material that ensures waterproofing.
Personally, I find that the overall design works best for outdoor use rather than keeping it in the living room. Maybe because the rugged design of the Xtreme 2 won't look that good against my interior. But at the end of the day, it's your personal preference. The Xtreme 2 is a pretty versatile speaker that can amp up a large party, regardless if it's indoor or outdoor.
Our Least Favorite Things
Just like with any great product, there's no such thing as perfection. You're bound to see some flaws here and there. So here are some of the things we weren't a big fan of with the Xtreme 2.
Not the most portable speaker to carry around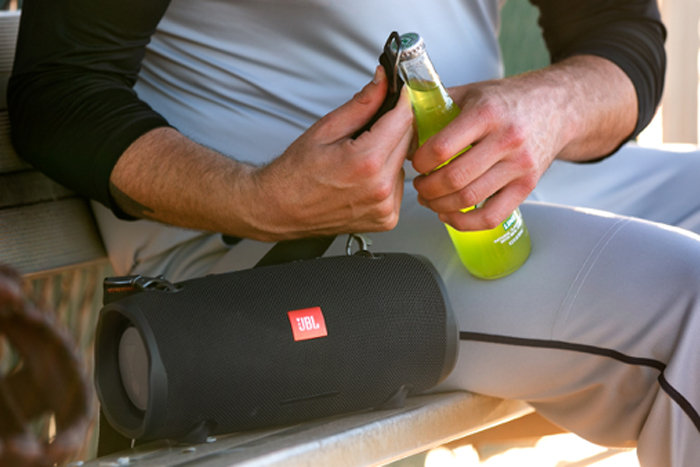 In an age where less is more, the JBL Xtreme 2's chunky size seems a little outdated. Boomboxes aren't that widely used anymore and most people have left those types of speakers decades ago. Overall, I find the design very in-your-face. Which isn't completely a bad thing, depending on who you're asking.
Nevertheless, I can almost forgive the Xtreme 2's bulky design for the fact that it's able to deliver loud sounds at great quality while pumping out powerful bass responses thanks to its size.
Not very budget-friendly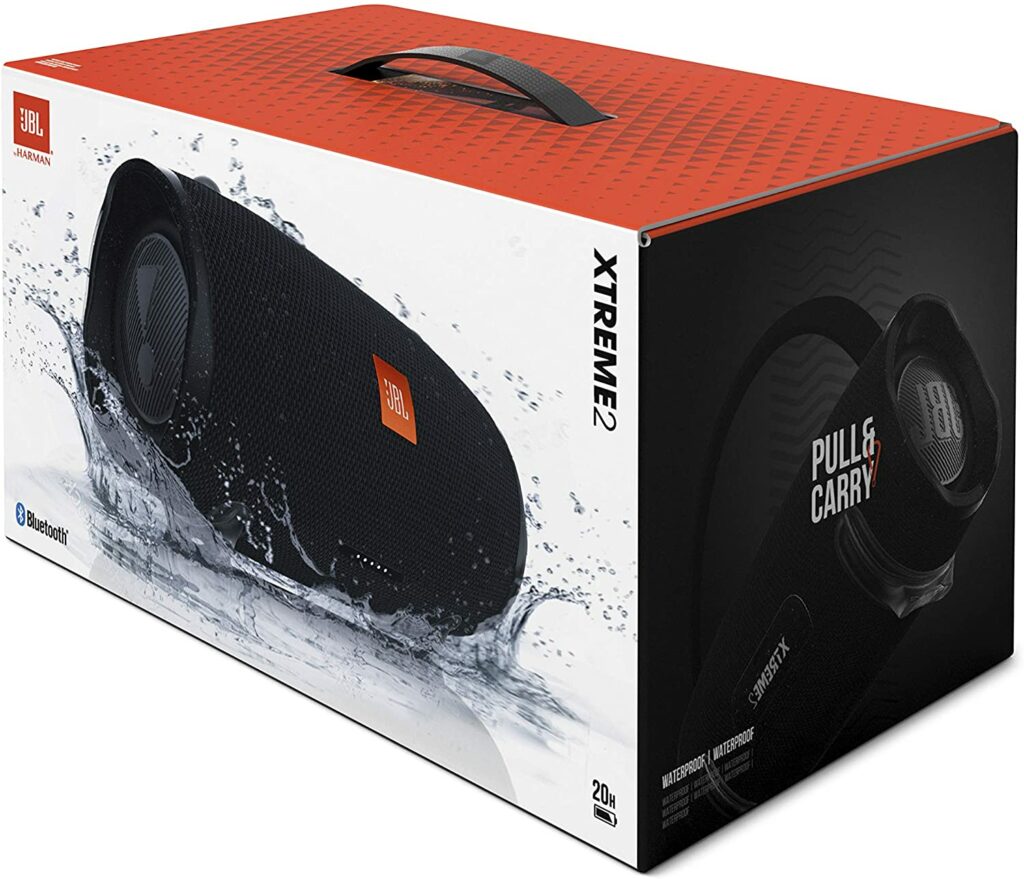 If you're on a tight budget you're unwilling to stretch when it comes to Bluetooth speakers, then the Xtreme 2 might not be for you. Admittedly, the $200 price point seems a little extreme for me as well. But thankfully, there are definitely more affordable options out there.
It's completely up to you whether you think the Xtreme is worth the splurge or not.

In A Nutshell
Now that we have finished breaking down what we loved and disliked about the Xtreme 2, here is a narrowed-down list of the good and the bad with this particular portable Bluetooth speaker from JBL.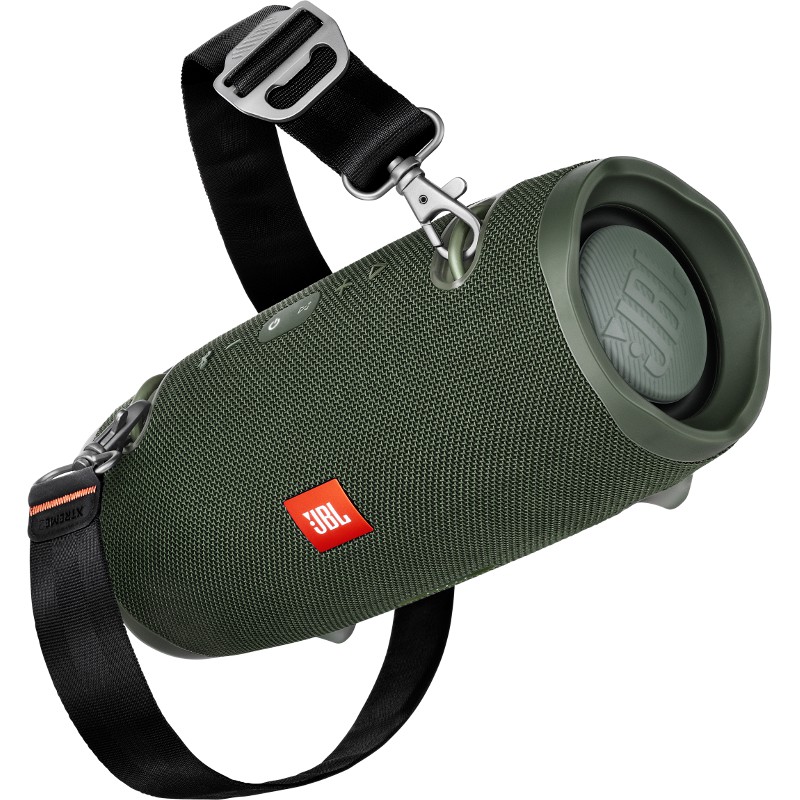 Pros
Can produce loud sounds that are clear and crisp.
Rugged and durable design that's waterproof.
Well-rounded and solid bass output.
Loud enough to accommodate a large outdoor party.
15-hour battery life.
Cons
Has a bigger size compared to other portable speakers in the market.
Expensive.
The Final Verdict
Overall, the JBL Xtreme 2 is truly a Bluetooth speaker worth checking out if you're in the market for a portable speaker for your next outdoor adventure.
You already know when it comes to producing audio quality, JBL rarely misses on this aspect. That's why they're one of the top brands in the market after all and the Xtreme 2 is no exception to that. It gives clear and loud sounds enough to amp up an outdoor party. But what really makes them stand out is how solidly built their speakers are.
Its rugged design makes it very durable and sturdy while being completely waterproof. It also floats so you don't have to worry about losing this in deeper bodies of water or if it accidentally slips during a pool party. So safe to say, this speaker is tough enough to survive most outdoor environments.
Apart from that, despite its bulky size, the Xtreme 2 comes with a strap you can sling across your body so you don't have to squeeze this chunky thing inside your backpack or carry it with your hands. Plus, it also has a bottle cap remover attached to its strap. Pretty handy, right?
While admittedly, it's definitely a bit on the pricier end of things, this portable Bluetooth speaker might still be worth your while if you give it a proper chance.
Do you already own the JBL Xtreme 2 or still on the fence about it? How was the experience for you? In the comments section below, let me know if you have any insights or suggestions to add to this review. I would love to hear your thoughts!
Recommended reading for you: