Bose Ear Headphones Review
The latest wireless offering from Bose is a pair of headphones that wrap around the ear. The Bose Soundlink around-ear wireless headphones 2. It's a bit of a mouthful but given the solid performance of all Bose products I think this can easily be forgiven.
In this Bose Ear Headphones review I'll be looking at the features, aesthetics and whether the headphones truly live up to the brand's reputation.
Product Review: Bose SoundLink Around-Ear (AE) Wireless Headphones II
Colours Available: Black, White
Guarantee: 1-year Limited Warranty
Product Rating: 8 out of 10 ★★★★★★★★☆☆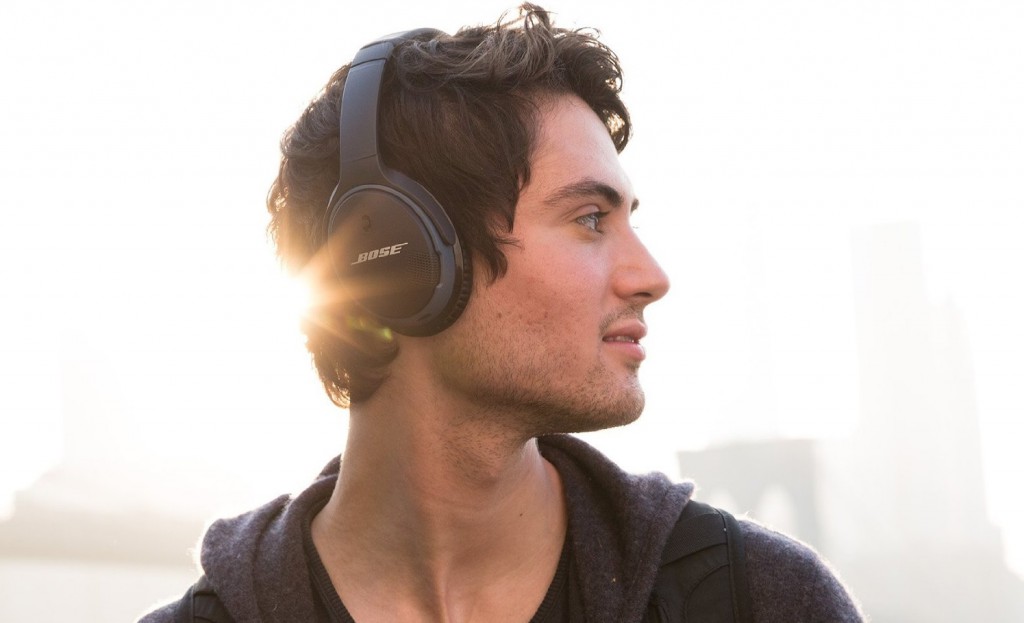 The Soundlink around-ear (AE) 2 is the wireless version of the SoundTrue 2 headphones. Both have been remodeled to look stylish, smaller and lighter than their predecessors.
Bose has done a good job removing the bulk from the earlier models, which looked awkwardly huge if you have a big head like mine.
The headphones are not noise-canceling, however, if it's active noise cancellation that you're after then I recommend you check out the wired Bose QC25 which are undoubtedly a front runner, if not the best, at canceling out ambient noise.
Quality
As you'd expect from a Bose product the Soundlink AE 2 is built to look and feel similar to premium products in its class and closely resembles the Bose QC25 headphones.
You will find similar quality and craftsmanship such as the foam band's lining which is Alcantara and leather, the handles that support the earcups are strengthened by aluminum rails. I'm sold already…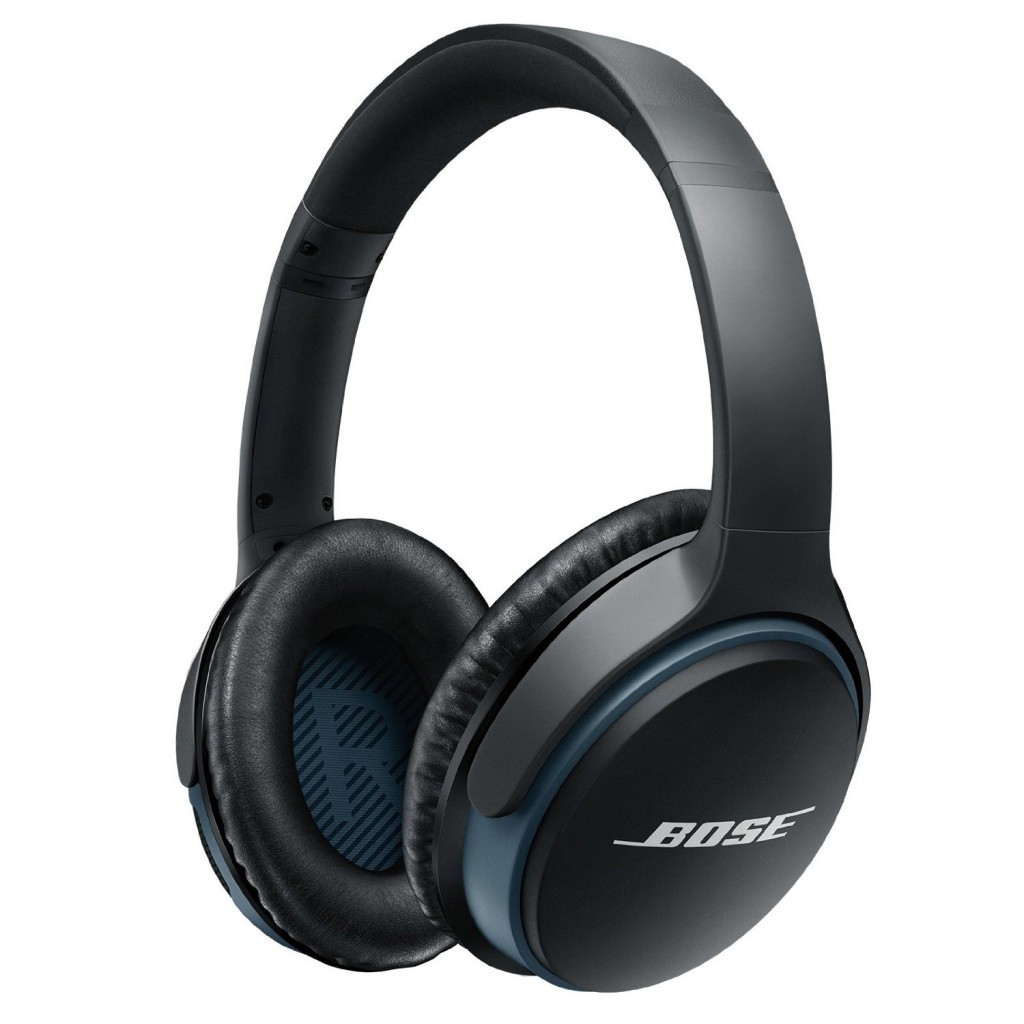 The ear cups rotate 90 degrees and can pivot to comfortably fit on most heads. Each side of the ear cups is labelled accordingly to identify left from right. They can be worn comfortably for long periods (more details below).
If you are on the move, a case is provided although the case itself isn't that large, but it's nothing major to get worried about. The outer material of the case is half soft leather and half fabric.
The inner material is felt-lined with a neoprene pouch for the cables that come with the package.    
Cables 
Even though these are wireless headphones, you will find a 2.5mm input on the left earcup which allows you to insert the supplied cable for a wired connection.
The cable is about 1m 16cm in length and is long enough to put your phone in your jacket pocket. Bose has made sure that the cable can't easily be pulled out once secured in its input.
A USB charging cable, to juice up the headphones, is also included.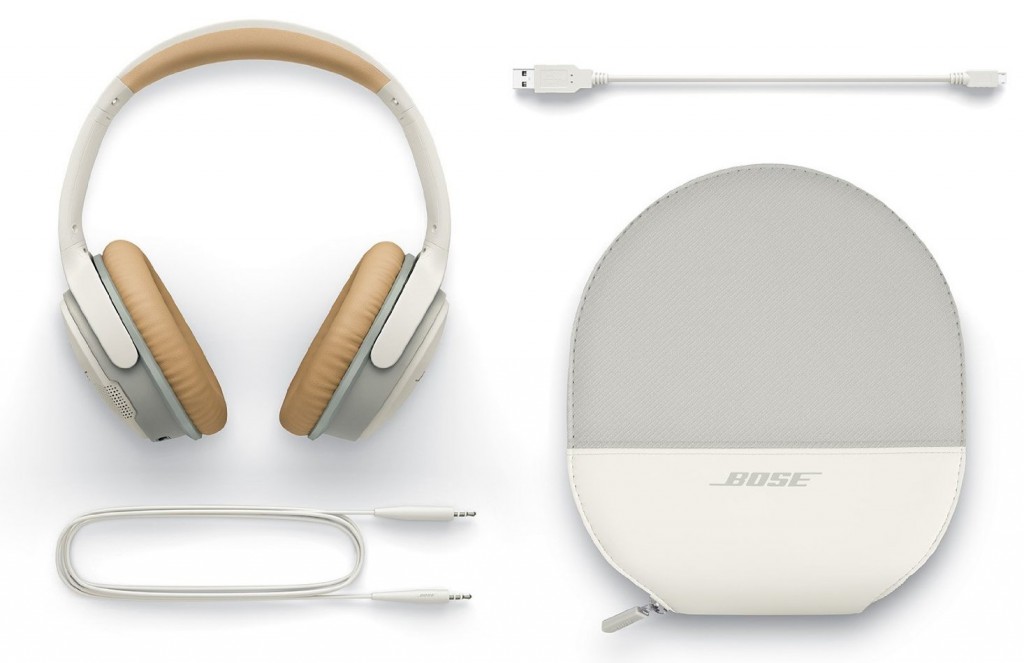 Functional Buttons
The right ear cup houses the volume button with a play and pause feature in the center that can be identified and accessed very easily. Cleverly, the central play/pause button can be used to answer and end phone calls.
There's also an on / off switch that also gives voice prompts of the current connected device and remaining battery life. How smart is that?
Battery life
A micro-USB can be found at the bottom of the right earcup for a convenient way to charge the headphones using the USB cable mentioned earlier. Bose has done a brilliant job by incorporating a quick charging system into the Soundlink AE 2.
A quick 15-minute charge will give you an impressive 2 hours use. A full charge will take 3 hours and give you 15 hours usage. Battery life is on par with rival headphones which range between 12-15 hours of battery use.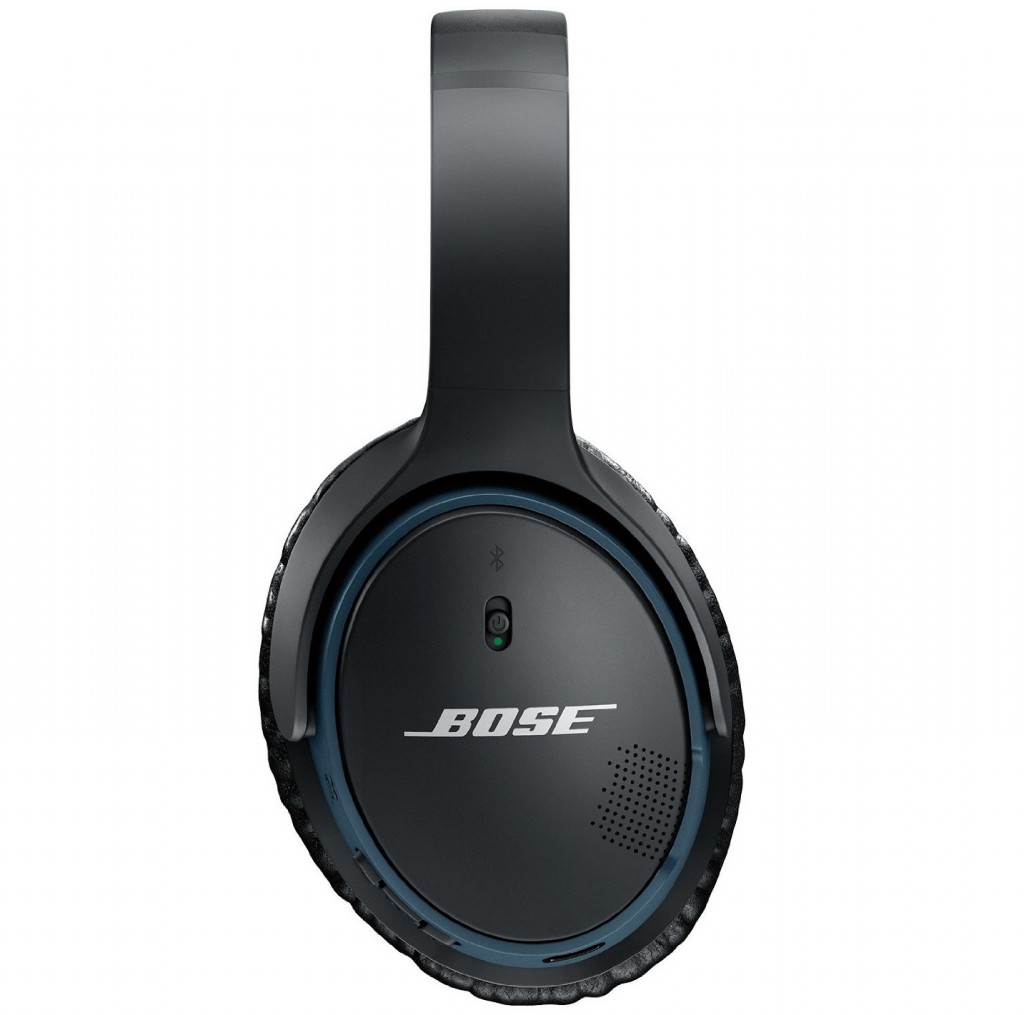 Weight and Comfort
Soundlink AE 2 is extremely comfortable and surprisingly lighter than they look. Similar to the Bose QC25 they weigh 192 grams / 6.9 Ounces.
The light design complements the minimalist cushions perfectly. You would have no discomfort wearing the headphones for more than 3 hours as they don't clamp too much on your head.
All in all, I would say that these are one of the most comfortable headphones I've tried. A slight drawback is that there is a bit of sound leakage at louder volumes compared to other headphones.    
Most Importantly, How Do They Sound?
Bose has traditionally stuck to a relatively flat sound which I prefer because it's not too overwhelming on the Bass (like Beats Headphones) or the high notes, but at the same time it remains rich and you never feel underwhelmed.
The Soundlink AE II headphones offer a neutral tone that caters to a spectrum of genres including but not limited to rock, classical and string music.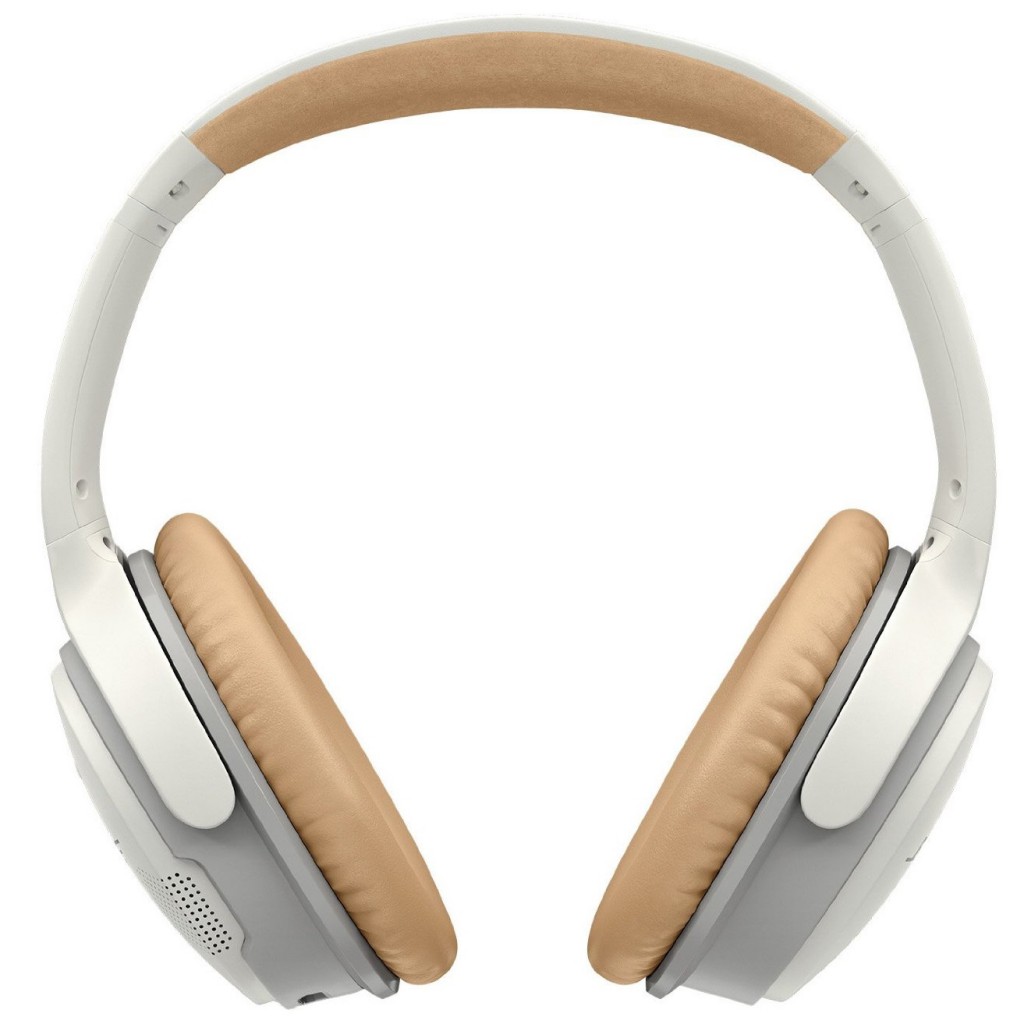 The headphones work well with Hip-hop, Reggae, Rap, EMD, Drum and Bass genres although I would suggest fine-tuning the sound with your mobile device equalizer if you require the bass to stand out more, personally I thought the bass was sufficient enough to enjoy these genres.     
The Soundlink AE II provides clarity and a distortion-free listening experience. Bose has provided a good balance of bass that's enough to enjoy, the vocals and highs don't cause your ears to ring!
For premium headphones, the Soundlink does well with audio separation and distinguishing different sounds. 
Pros:
Lightweight design.

Comfortable to wear for extended periods.

15 minutes quick charge.

Premium build.
Cons:
Cheapest place to Buy The Bose Soundlink AE II 
US: Check current prices and more positive reviews here
UK: Check current prices and more positive reviews here
Conclusion
True to Bose's reputation the AE 2 is a statement of simplified luxury with no compromise on quality. The headphones are sturdy and well put together. 
Overall, if you're after a pair of headphones that will provide you with a rich, balanced audio quality, a sturdy premium build that's lighter than any other headphones you've tried, then the Soundlink AE II's are definitely worth considering.  
Thanks for dropping by to scope out the Bose ear headphones review and if you are considering purchasing the Soundlink AE 2 or already own a pair, please let me know what you think in the comments section below.
Further headphone details and specs are also provided below. 
In the box
SoundLink around-ear wireless headphones II.

USB charging cable.

Backup audio cable.

Carry case.
| | |
| --- | --- |
| Dimensions |  Headphones |
| Height | 19.05 cm |
| Width | 15.24 cm |
| Depth | 3.81 cm |
| Weight | 199.00 g |
| | |
| --- | --- |
| Dimensions | Earcups |
| Height | 9.70 cm |
| Weight | 7.40 cm |
| | |
| --- | --- |
| Wireless Range | Up to 9m |
| Charging Time | 3 hours full charge = 15 hours playtime (15-minute quick charge = 2 hours playtime) |
Bose Ear Headphones Review