10 BEST VR HEADSETS FOR SMARTPHONES 
Here's a quick summary of the best performing VR Headsets for smartphones currently available. This tech is a hot topic, so don't be surprised if my list evolves as new headsets are released. The VR headsets below have been cherry-picked for their rocking designs and ultimate awesomeness.
Don't worry if you don't see some familiar brands, such as Zeiss one, listed here. Some of the well-known makes are in dire need of a revamp, are hideously expensive and don't qualify to be shortlisted here. I think you'd prefer affordability over style. Let's take a look at the current offerings:
1). The Best all-round VR headset: Daydream View
If you're after a headset that does it all then you won't be disappointed with the Google Daydream View. As the name suggests it's a dream to use and has access to a great collection of apps. The virtual reality interface is built around a non-restrictive platform, so expect plenty of great apps and integration with a good selection of smartphones.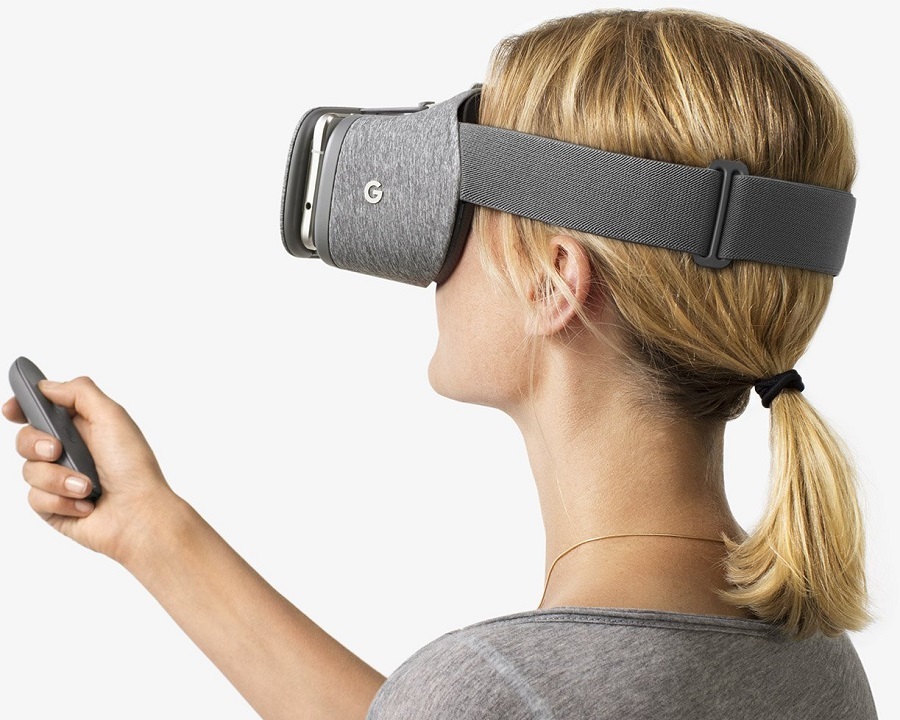 Before you buy your Daydream View make sure that smartphone is compatible with the minimum criteria required to power the headset. At the very least, your smartphone must be operating on Android Nougat. Check out the full list of Daydream-compatible smartphones by clicking here.
The advantage here is that the Daydream headset's features are delivered through the smartphone, so it doesn't matter if you swap or upgrade your phone later. You can continue to use the Daydream View with your new phone. The headset is very light and houses some of the best lenses at an affordable price.

You won't find a better headset controller than the one housed on the Daydream. The mobile VR headset features 3 buttons that control volume, a built-in trackpad and—best of all—a motion sensor. This opens further functionality when playing games, to use the controller as a sword, wand, gun or pointing in the direction you want to go.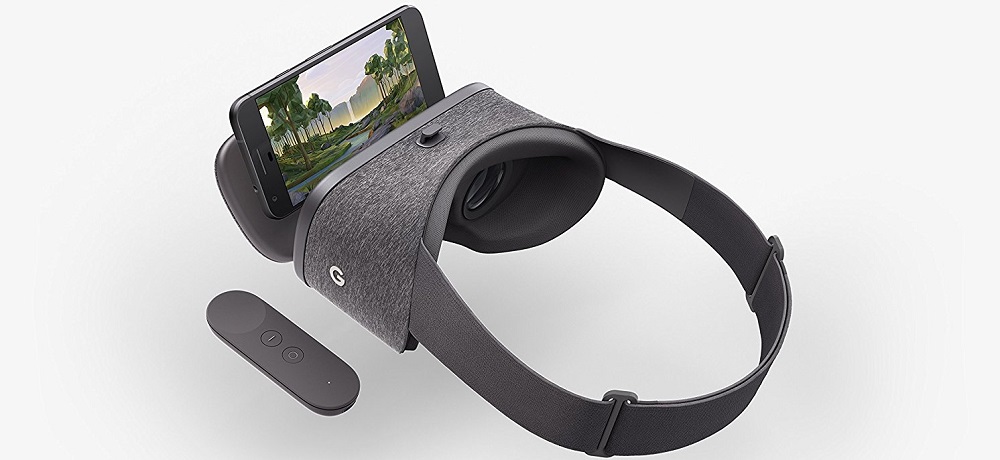 The Daydream View is one of the most functional VR headsets available right now, even when considering premium headsets such as the Oculus Rift which cost a lot more.
I love the fact that there's no setup needed to get going. Just download the Daydream app, place your smartphone into the headset and it will do the rest. You are thrown into a beautiful virtual atmosphere where you can download videos, games or apps.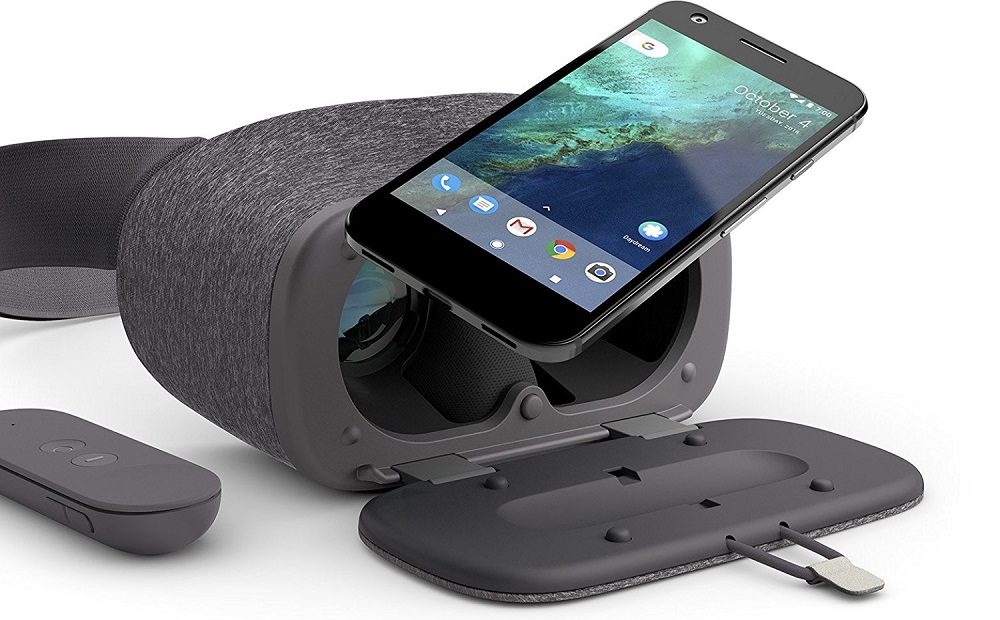 The collection of apps for VR headset is already vast—you will not get bored—but remember to take regular breaks. It's also worth noting that there is an increasing selection of new apps made just for Daydream View including Google StreetView, Hulu, Netflix and tonnes of games.
Find the best prices for the Daydream View on Amazon by clicking here
2). VR headset for Samsung Smartphones: Gear VR
If you currently own a Samsung smartphone that is not compatible with the Daydream and are not planning to upgrade your phone anytime soon then your best option for a VR experience is the Gear VR.
It contains additional sensors for a better virtual experience that gives you the option of updating and moving through different apps simultaneously.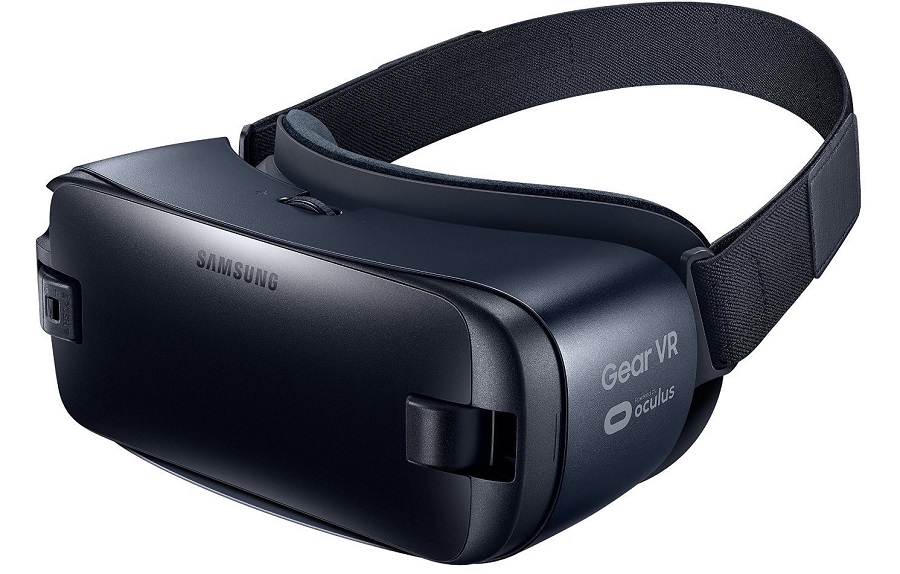 You will find a selection of apps specifically for the Gear VR within its Oculus store. A slight drawback is that the headset struggles to run Google Cardboard-compatible apps seamlessly. If you're thinking of buying the VR Gear, you should consider getting a standard Google cardboard if you plan to use other apps.
Check out my full review of the Samsung Gear VR Here

Find the best prices for the VR Gear on Amazon by clicking here
---
3). Best entry-level VR headset for Android phones:
Don't worry if you don't own the latest Samsung smartphone or the latest Daydream-compatible phone. You are still able to experience virtual reality if your existing smartphone has a built-in gyroscope (to tell the phone when the direction changes)- most of them do. See the specs on your smartphone to ensure that it has one.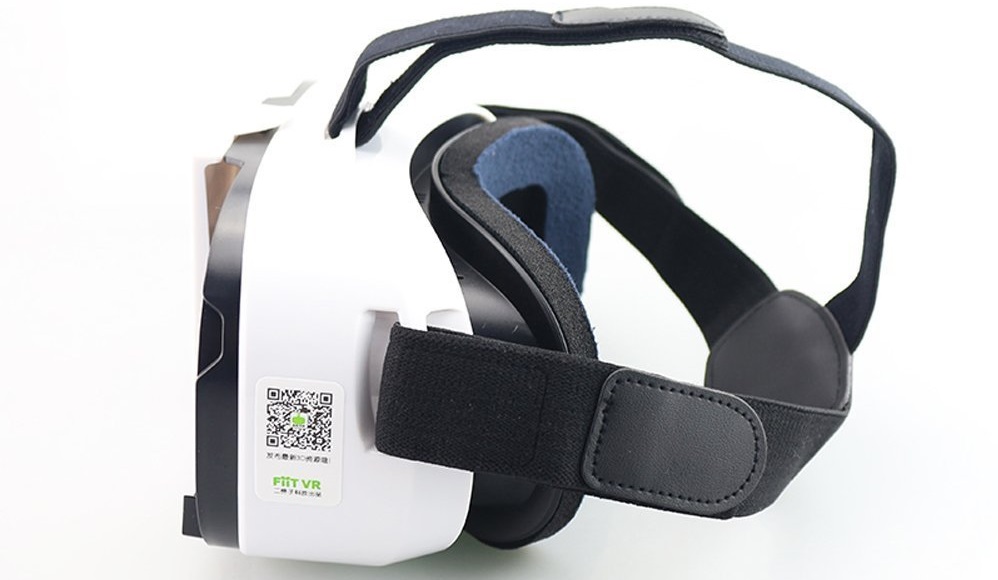 Lubar FiiT VR 2S is an awesome budget VR headset. It's cardboard compatible with good viewing angles, it's also lighter than its rivals and extremely simple to use. The focus on each lens can be adjusted separately and if you wear glasses, it supports a glass-free watching experience. Cool.
Because the FiiT VR headset is cardboard compatible, you have plenty of apps at your disposal in the Google Play and iPhone app store.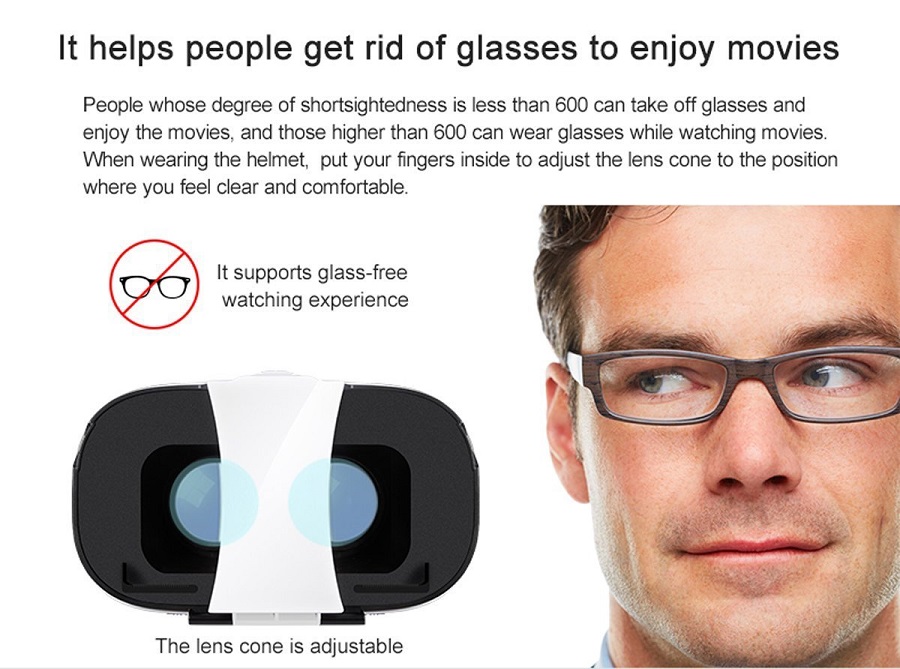 A small drawback of the FiiT VR 2S is it doesn't feature integrated control buttons although most VR apps don't require one. If you find that the app you commonly use require navigation buttons, you can buy a separate controller for Android phones. If you're lucky you will get one included with your VR headset for free. iPhone users don't have this option.
The FiiT VR 2S is sturdy and can be used comfortably, even with glasses on.
Find the best prices for the FiiT VR 2S on Amazon by clicking here
4). Best VR Headset for kids: Mattel View-Master
Remember the Mattel View-Master? If you're under the age of 30, then probably not. This is a great google cardboard VR headset for children and comes at a great price. The company has even thrown in some beloved old school reels to make a complete package for parents to buy for their kids.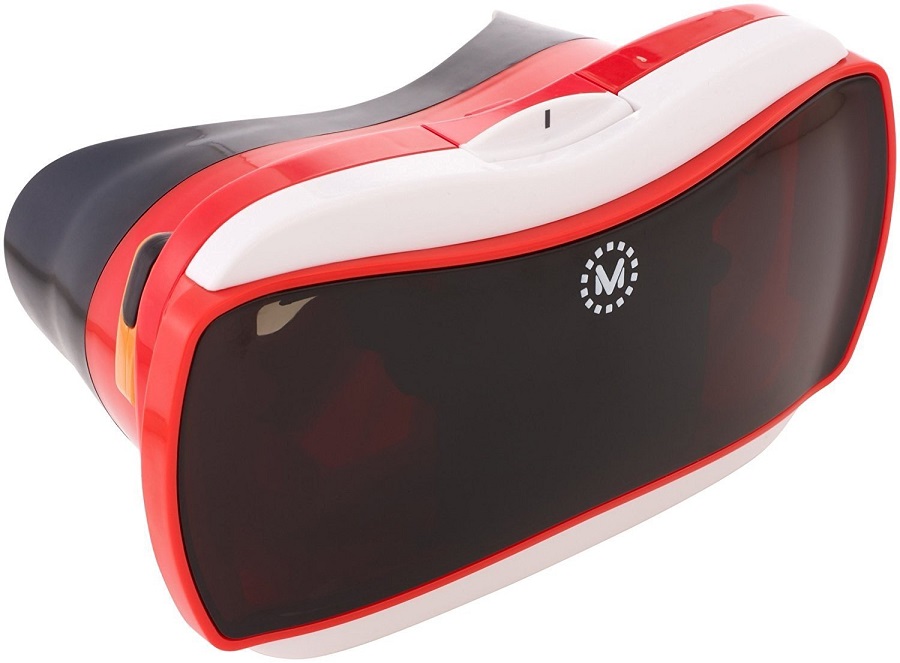 The reels have been updated to project 3D images which are quite cool, but you can easily go to the app store and find a VR app that can do the same thing. If you're an iPhone user, you will find a conveniently located button on the headset.
Mattel View-Master has enjoyed plenty of positive reviews. It's a joy to use and will give lots of fond memories to people that remember the original version. You can't adjust lenses, it won't fit on top of your glasses and it doesn't come with straps.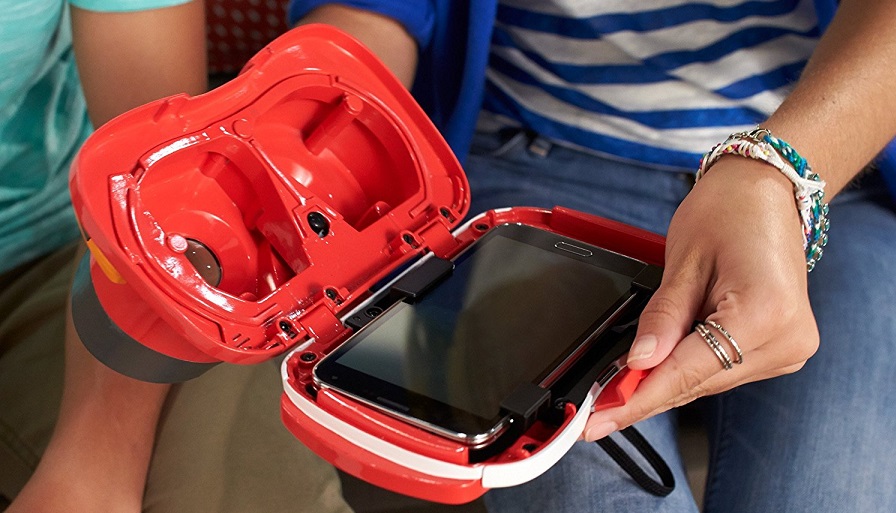 It's clearly made for children and Mattel has excluded is features to make sure kids don't spend extended times in virtual surroundings.
Check out the best prices for the latest Mattel View-Master on Amazon by clicking here
5). Best VR Headset for viewing angles: BoboVR Z4
The BoboVR Z4 provides the best field of vision compared to other VR headsets. It has a viewing angle of 120 degrees and features volume and control buttons as well as integrated headphones.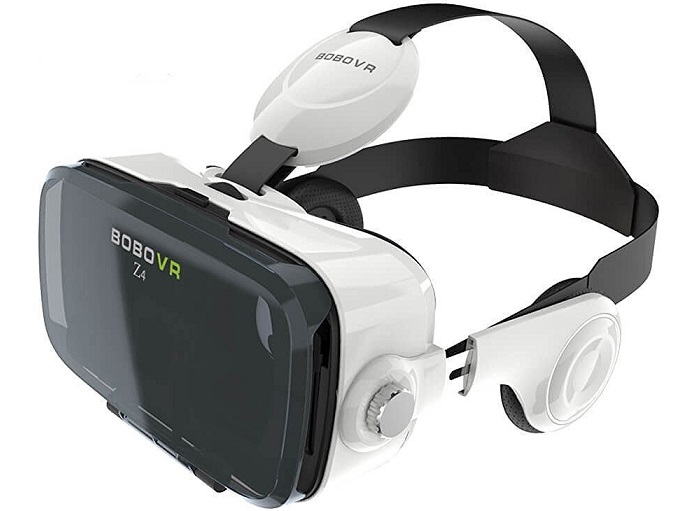 It ticks the most, if not all, of the features required in a VR headset. The light design won't put any strain on your head, it's fun to use even with glasses on. It also comes with a transparent cover if augmented reality is your thing. The lenses can be adjusted, you don't even need to take your phone cover off to use it.
Find great prices for the BoboVR Z4 on Amazon by clicking here
6). The smallest VR Headset: Homido Mini
Truth be told, a Google cardboard viewer is simply a box housing some lenses inside. Some makers leave out the box completely and make do with just the lenses.
The Homido Mini is the most compact of these. It's small enough to fit in your pocket when folded. It's almost as small as your credit card. You hardly notice that it's there.
The compactness of the Homido Mini VR headset means that it cannot be adjusted, doesn't include audio or control buttons, but the positive is that it's very cheap.

Find great prices for the Homido Mini on Amazon by clicking here
7). Stylish affordable VR headset: Leji VR Mini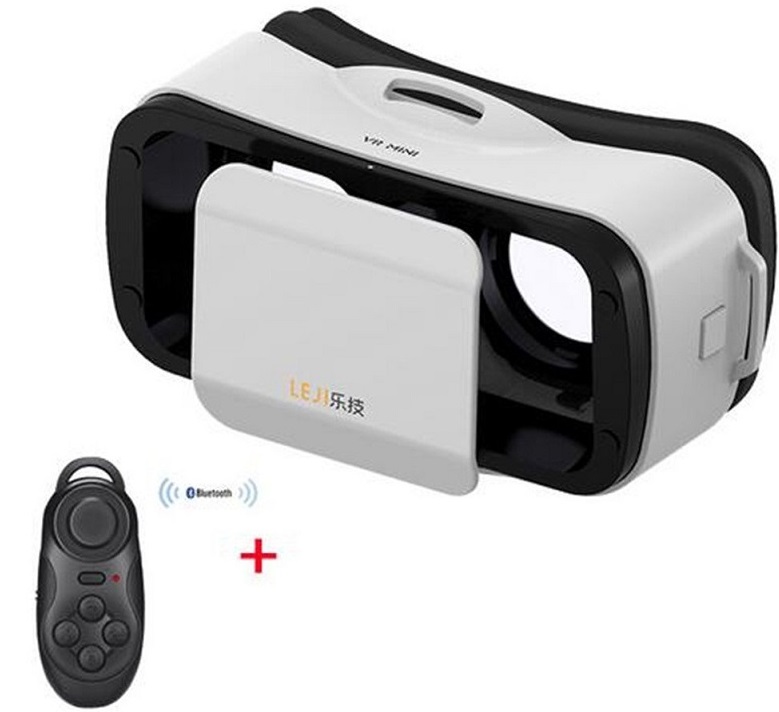 The Leji VR Mini VR headset is not only very affordable, but it's also stylish and comes in a great range of colours. Besides good looks how does it fare with features?  Surprisingly it's much lighter than it looks. Although the viewing angle isn't the best, it's better than most. Straps included and its one of the easiest headset to use.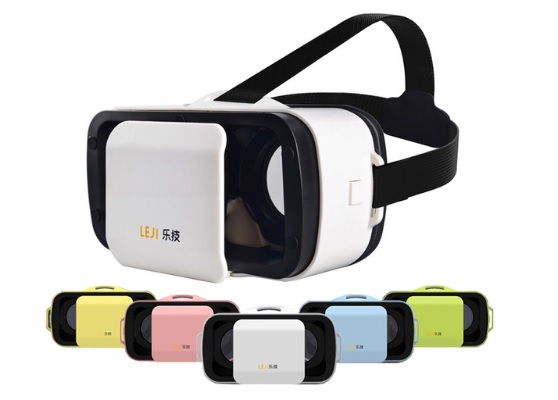 The only negative point is the lack of a control button. If the VR apps you use need buttons, you can easily buy a controller.
Check the latest prices for the Leji VR Mini on Amazon by clicking here
8). VR Headset for on the go: Goggle Tech C1 Glasses
It's not as compact as the Homido Mini but remember that the Homido only has one arm to hold your phone in place, meaning that there's a compromise with the steadiness which might hinder your virtual enjoyment.
The Goggle Tech C1-Glass addresses the steadiness issue. It's almost as small as the Homido Mini but has two arms to keep the phone firmly positioned.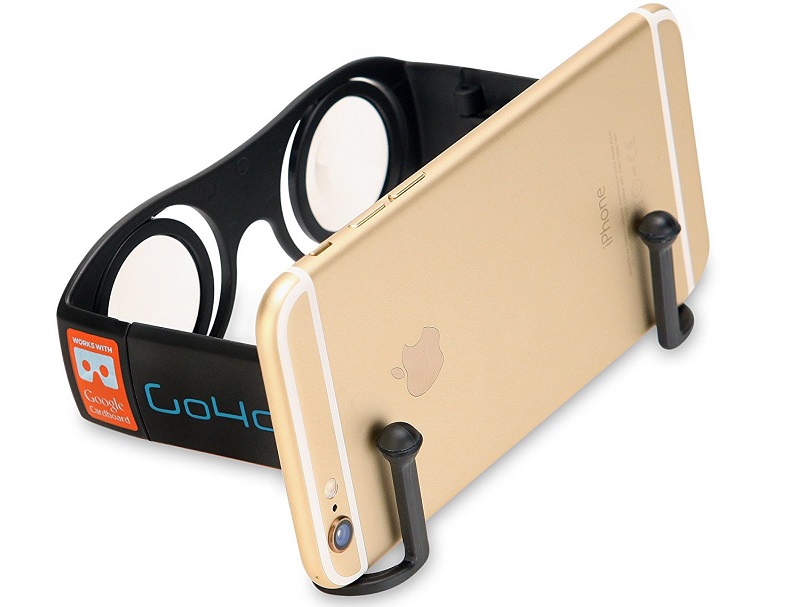 If your friends haven't experienced virtual reality, the Google Tech C1-Glass is a great way to introduce them to the immersive environment. It doesn't have buttons but the great design allows for easy control of the screen.
A big bonus is that you don't need to remove the phone from the VR headset to change between apps or load new videos. Try it out and you'll fall in love with it.
It's available in 4 colours and even includes a case!
Check the latest prices for the Goggle Tech C1-Glass on Amazon by clicking here
9). Powis Custom Viewer VR Headset
The Powis Custom viewer can be purchased in an assortment of designs and is customised, using a QR code found on the headset, to work with your cardboard compatible apps.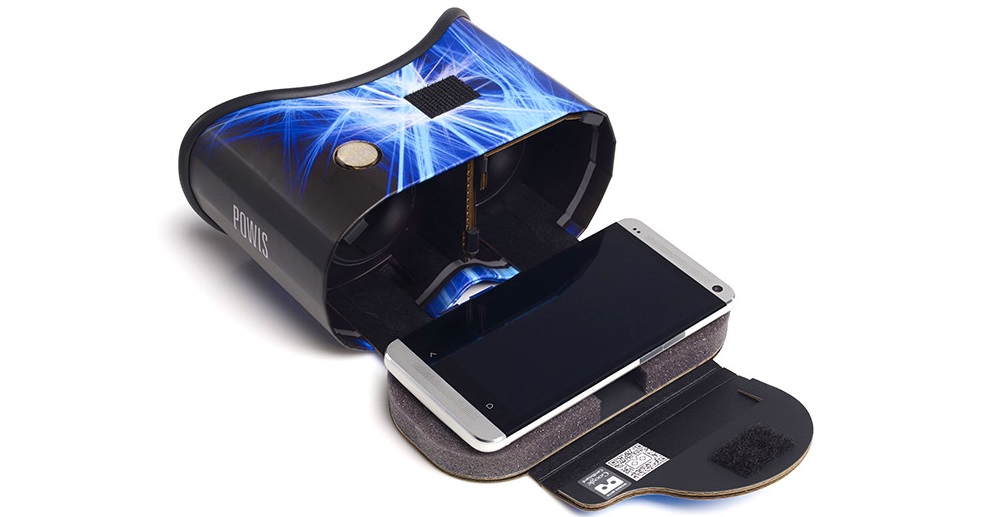 They are comfortable and very user-friendly. If you're looking for a budget VR headset that is better than the google cardboard headsets, then this is it. The cardboard material used in the Powis feels durable and includes a comfortable rubbering for the edges that touch your face.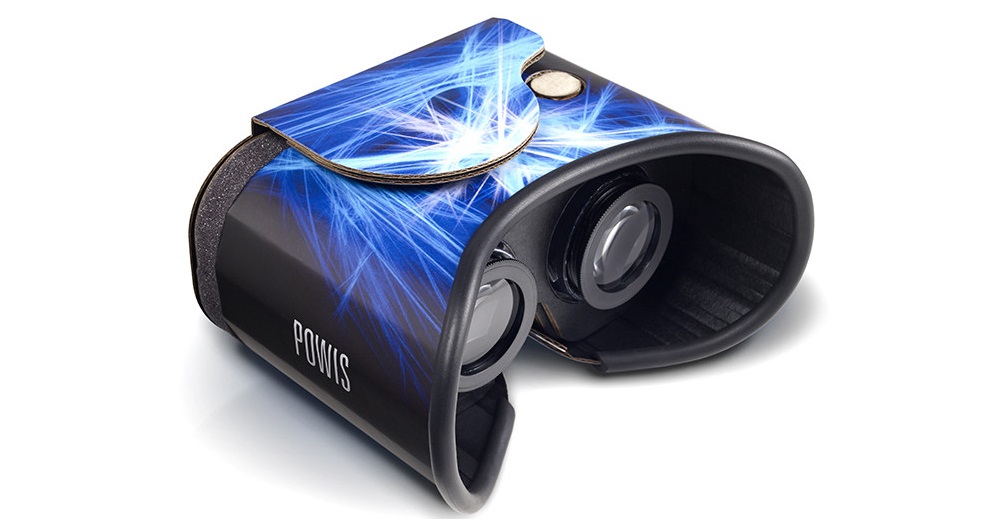 The lenses are individually adjustable and it has been equipped with pads to keep your smartphone firmly positioned.
Check the latest prices for the Powis Custom viewer on Amazon by clicking here
---
10). Most popular budget VR headset: Merge VR
The purple Merge VR is one of the most popular VR headsets currently available. Instead of cardboard, it's made from a high-quality rubber which easily houses your smartphone. The box design gives it a futuristic look and it's truly fun to get virtual with.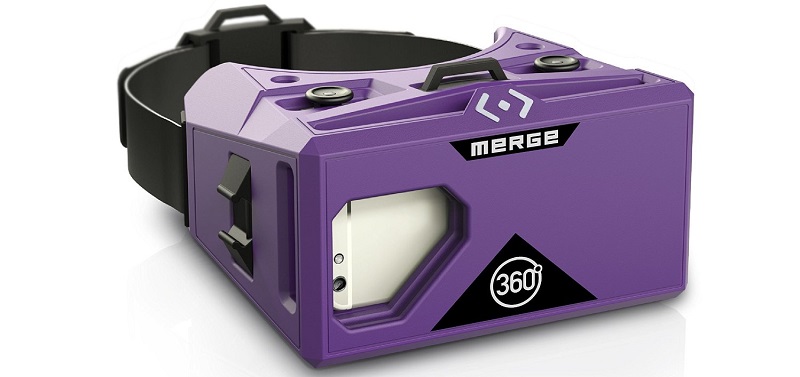 The rubber can be kept clean easily and it delivers virtual reality in pure comfort. It rocks an integrated button to control your smartphone, including iPhones, and of course, the lenses can be adjusted!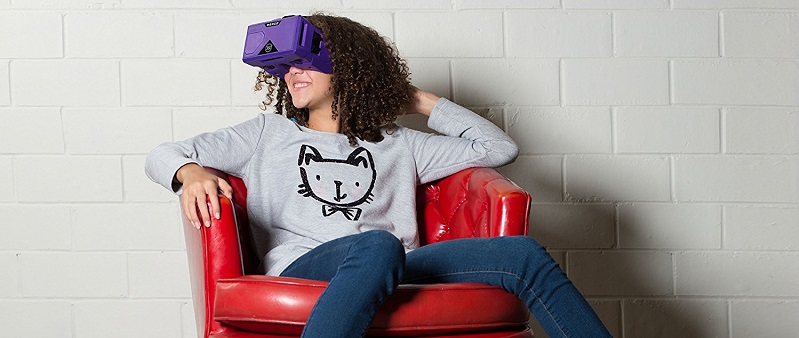 Check the latest prices for the purple Merge VR on Amazon by clicking here
Conclusion
That sums up our review of the best VR Headsets for smartphones. If you're considering purchasing any of the ones on this list or already own one, please leave your comments below. Thanks for reading.