I'm impressed by the BEATS BY DR DRE

Solo 2 On Ear headphones
I'd like to give you a quick review of the Beats by Dre Solo 2 On Ear headphones which are a much needed improvement on the previous model.  
I know that the Beats brand gets quite a bit of scrutiny and normally it wouldn't be my first choice but  I can comfortably say that this model is nice looking (plenty comments from on-lookers) and delivers a good listening experience.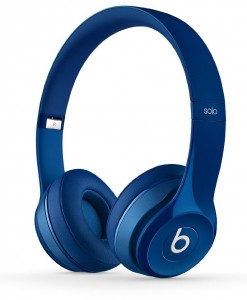 Quality- For those in doubt, the headphones are Bluetooth of course and are offered in a number of colours (I like the blue!) One thing that really got me excited about this model is the build quality which I found was on par with more premium brands. The band and hinges are sturdy and can be easily adjusted without much effort.
I can comfortably have these on for extended periods with no qualms. The foam ear cups add to the comfort and the leatherette material is attractive (thanks Beats). The cable is thick and much better quality to previous models and  the bigger remote makes it easier to change volume and the playback features. 
The shiny headband does attract a fair amount of fingerprints, but who cares really.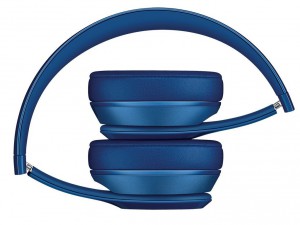 The Sound– There's no denying that these headphones pump out the bass without question, but it isn't overdone. Beats have balanced out the sound quite well, I could hear the mids and highs without any issues. 
The sound balance is definitely an improvement on previous models. The headphones do leak a bit of sound, when they are up load (angry looks from fellow commuters). I found the sound isolation to be very good and didn't hear much ambient noise.
Conclusion– All in all the Solo 2 headphones are a neat package and if you're considering purchasing a pair I'd recommend you get a pair.  Check out my wireless headphone review for alternative options.
Accessories:
USB cable

RemoteTalk cable

Carrying case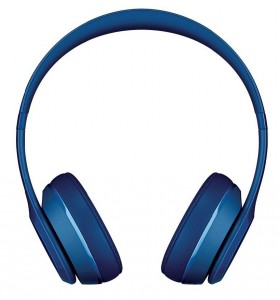 Tech Specs:
Remote and Mic.

Can operate without batteries.

Headphone style: On Ear.
Pros:
Stylish and comfortable.

Well balanced sound.

Good build quality.
Cons:
Fingerprints on headband.

Sound leakage when turned up loud.
Product rating 8/10 ★★★★★★★★☆☆
If you are thinking of buying the BEATS BY DR DRE Solo 2 or already own a pair? please feel free to leave your comments below.