If you are searching for a new fitness tracker then you should consider the Garmin range as a potential purchase. But can you use Garmin Vivosmart to up your game, improve your exercise program or create an entirely new one?
The VivoSmart is the second activity tracker from Garmin and is an upgrade to the Garmin Vivofit that was released last year. I'll be looking at its new features, build quality, usability and the accompanying app in my review below to see if the Vivosmart is right for you… Read on.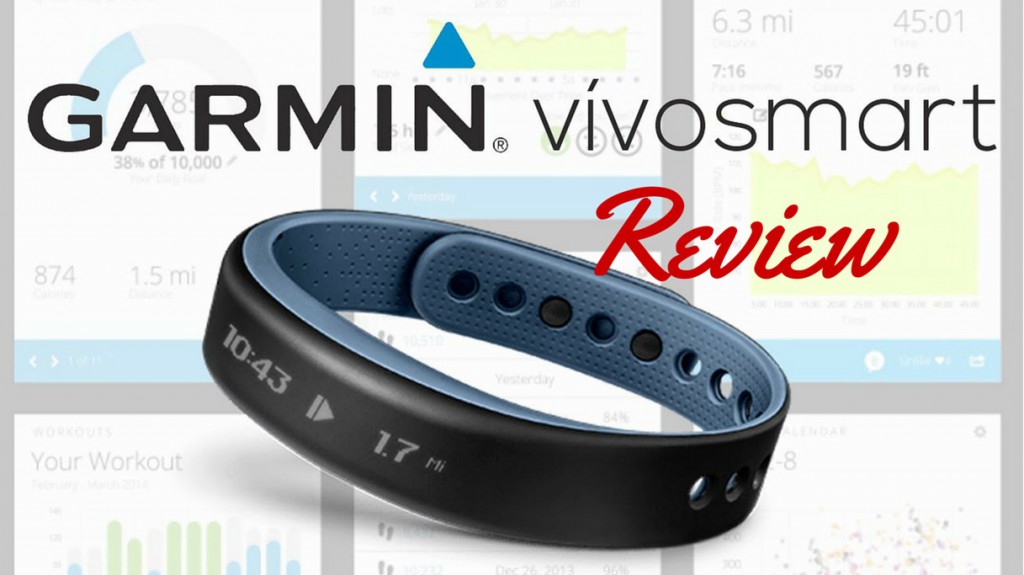 ---
Product Review: Garmin VivoSmart
Cheapest place to Buy
Colours Available: Berry, Purple, green, Blue, Black, Slate
Guarantee: 1-year Limited Warranty
Product Rating: 8 out of 10 ★★★★★★★★☆☆
Build Quality
The Garmin VivoSmart is extremely light, it weighs a mere 19 grams. Comfort can be felt from the smooth silicone finish and the use of notches that fit the wrist impeccably. In response to consumer issues with the band unsnapping on the earlier vivofit, Garmin have introduced a featured called vivoKEEPER which stops the band from undoing.
The band is subtle but stylish altogether. It scores top marks on durability with a tough silicone that will withstand the daily rigors of running, weight training, cycling, aerobics and pretty much any fitness activity under the sun. I was pleasantly surprised to find that the VivoSmart is water-resistant up to 50 meters for those that enjoy kayaking, canoeing, rowing and plenty other water activities.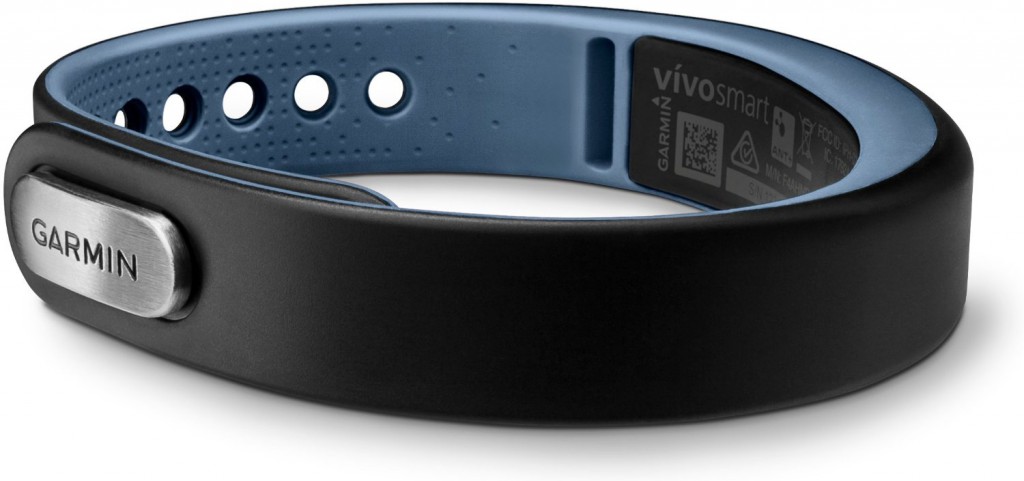 Touch Screen 
Similar to high-end fitness trackers the VivoSmart has a OLED touch screen which turns on when tapped twice. Not all touch screens are made equal, the responsiveness varies depending on the brand you buy. Reading this review you get to see just how good the screen is. Once the VivoSmart screen is turned on it's very responsive when scrolling left or right and even a gentle swipe is acknowledged. It's not as responsive to turn on but this might be a way for Garmin to avoid unintended gestures that accidentally turn on the screen when not required.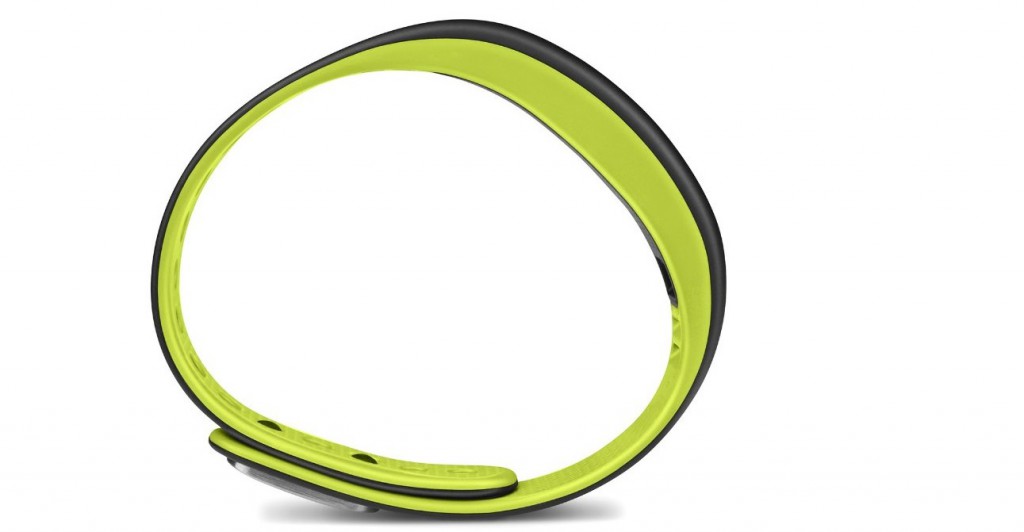 The screen displays time, weekday or weekend and the numeric day. If you scroll to the right you have access to your notifications and messages. The band can be paired with your iPhone, android or tablet. If you receive a notification on your paired device your band will vibrate and display it. This is a very convenient feature especially when you are exercising and don't want the distraction of pulling out your phone every time you receive a notification. Simple features like this make a big difference.    
Below is a video from Garmin that shows just how easy the VivoSmart can be paired to your smartphone:
Features
There's a lot to cover but that's a good thing right? The VivoSmart has an impressive set of features to control your fitness information from step count to distance to calories burnt.
MoveBar:
The MOVE Bar is a feature that displays a bar after a prolonged period of inactivity. It essentially tells you to stop being a couch potato, when the first bar is filled up it will blink and cause the band to vibrate showing 1 hour of inactivity. Thereafter, if you remain inactive, the next set of bars will blink after every 15 minutes. This feature is a great MOTIVATOR to keep you moving!
A short video below shows the MoveBar in action:
Smart Goals:
Once you have customized the App with your age, weight, height information, the Garmin VivoSmart starts to learn your activity patterns and sets Smart Goals for you. It will learn the amount of steps you make for example and automatically adjusts your daily goals and helps you to achieve a  little more each day. If your fitness program starts to slow down the band will readjust your goals in line with the downtrend. If you would rather set your own goals you can do this manually within the app (More on this below).      
My Top alternative choice: Polar A360 full Review
If you hold down the band for a couple of seconds it reveals some extra features on top of the standard measurements above when compared to rival fitness trackers. You are provided a Stopwatch on the band which measures your running distance. A crescent moon activates the Sleep Mode feature to track movements throughout the night. The screen brightness can be adjusted, but a slight downside is that it's a bit difficult to see in direct sunlight even at the brightest setting.    
The next screen offers a triangle that lets you adjust privacy settings for notifications. The clever thing is that if you can't find your paired phone or tablet you can press that icon and it will make your device play a loud sound so you can find it easily around the house. The band will also display a proximity meter to show how close you are to your phone. I'm sold!
Lastly is a symbol with arrows to sync your activity information.
The more basic features include turning Bluetooth on or off, changing the time on the band, current band version with the battery level.    
Here's the section you eagerly want to know about, the GARMIN Connect App. The menu buttons can be moved as desired to suit which features you want to use the most. The screen shows the number of steps taken, distance, calories burnt and goals automatically set by the VivoSmart. Selecting DETAILS shows an analysis of your most and least active times on a fancy graph. Nice!
The Garmin App is brilliant at syncing with the MyFitnessPal app so you can log your daily diet and get a more accurate measurement of calories. It's a great partnership, The Garmin App + Band tracks the calories burned whilst MyFitnesspal logs your food intake.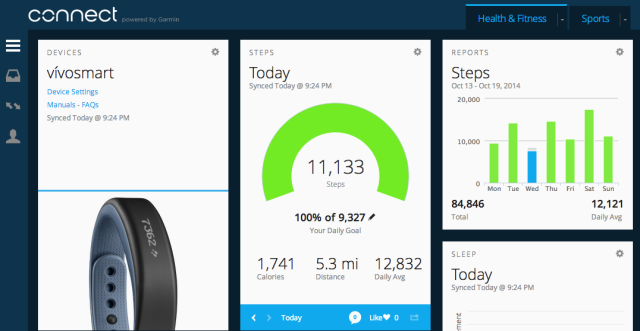 HR Monitoring:
You also have the option of buying Garmin's Heart rate (HR) monitor together with the band as a package. The HR monitor gives a more accurate of your heart rate during workouts so it makes sense to buy the monitor for the small additional cost. It will indicate if your HR falls into the rest zone, boosts to the maximum zone and everything in between. If you already own a HR monitor it will be compatible with the band if it uses ANT+ technology. The band isn't compatible with HR monitors that use Bluetooth.
The SLEEP feature on the App screen will provide detailed information of your type of sleep throughout the night. The movement pattern on the graph shows how much you moved during the night which determines the quality of your rest.
The BADGES feature is your wall of trophies for achieving goals that you set for yourself or auto goals set by the VivoSmart band.
The SEGMENTS feature lets you measure yourself against other runners that have used the same route and shows the best time achieved. You can see the distance, time taken and their speed per kilometre. This is a handy feature for all you runners out there as it provides you with great motivation.
Although they are more features, the ones above are probably the most important ones.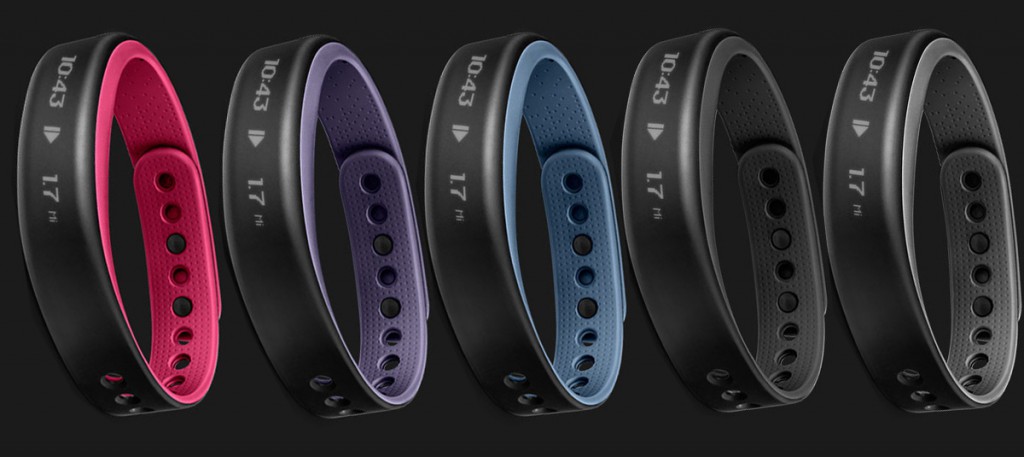 WORKOUTS lets you make your own custom workouts via the Garmin Connect website. You can also manually input your Personal Records as and when you get the opportunity. 
The menu button gives you access to the community, to buddy up with runners or other sportspeople to challenge and compare results. You can send a friend request to individuals that you wish to keep regular contact with. If you have family and friends that already own Garmin devices, it's a great encouragement to set mini-challenges amongst each other. The Live Track feature lets you share your activity with your followers on your social media profiles.
The video below is Garmin's official overview of the Vivosmart awesome features:
Garmin's official battery time for the VivoSmart is 7 days but users have reported slightly less usage time. Taking into account the number of notifications that the band receives, its extensive features and vibration the battery time averaged at 6 days 12 hours which in my opinion is pretty good and not far off the official battery time. The charging cradle, although on the bulky side, is perfectly fine for regular use.      
Conclusion
Can you use Garmin VivoSmart to up your game? With its arsenal of features and automatic goals I would say ABSOLUTELY! Garmin has designed a clever fitness tracker that works together with 3rd party apps like MyFitnesspal to help you make important lifestyle changes. It's a worthy investment priced competitively. 
Cheapest place to Buy
US: Purchase it on Amazon.com for only $89.00 or $109.00 with chest strap 


UK: Purchase it on Amazon.co.uk for only £99.00

Thanks for reading my post. If you are considering buying the Garmin VivoSmart or already own one please leave your comments in the section below.