The Parrot Zik 2 headphones are a gorgeous looking wireless addition to any tech collection. They are packed with plenty features to keep you entertained. I've had the chance to test the headphones, the noise-cancelling effectiveness and will look at some of the cool/not-so-cool features in more detail in the product review below.
---
Product Review: Parrot Zik 2
Cheapest place to Buy
US: Purchase it on Amazon.com for only $246.95


UK: Purchase it on Amazon.co.uk for only £163.40


Colours Available: Black, Blue, Orange, Yellow, White, Brown
Guarantee: 1 year Limited Warranty
Product Rating: 8 out of 10 ★★★★★★★★☆☆
---
The Parrot company are famously known for making drones but decided to add headphones to their category of high-tech products. The Parrot Zik 2 are their second version of noise-cancelling wireless headphones that look the part and are equipped with tonnes of cool features. Parrot has provided us with a free app that makes the Zik 2 one of the most exciting pair of headphones I've tested.
To start with, the Parrot Zik 2 headphones were packaged really well and first impression assured me that this was a premium product that its makers really took time to put together. The wireless headphones linked instantly, via bluetooth, to the iPhone (and here is where the fun began)…
The sound on Parrot Zik 2 headphones was well defined especially the bass, although the midrange was lacking a little bit. The top frequencies were good but not as defined as the bass. The noise reduction was remarkable and managed to block out most of the external ambient noise. 
I took the headphones with me shopping in a fairly crowded area and they did a brilliant job cancelling out most of the background sound although, on a few occasions, I heard people talking but this only if they walked passed me really close.
The background noise didn't affect my listening experience as it was hardly audible once the music was playing.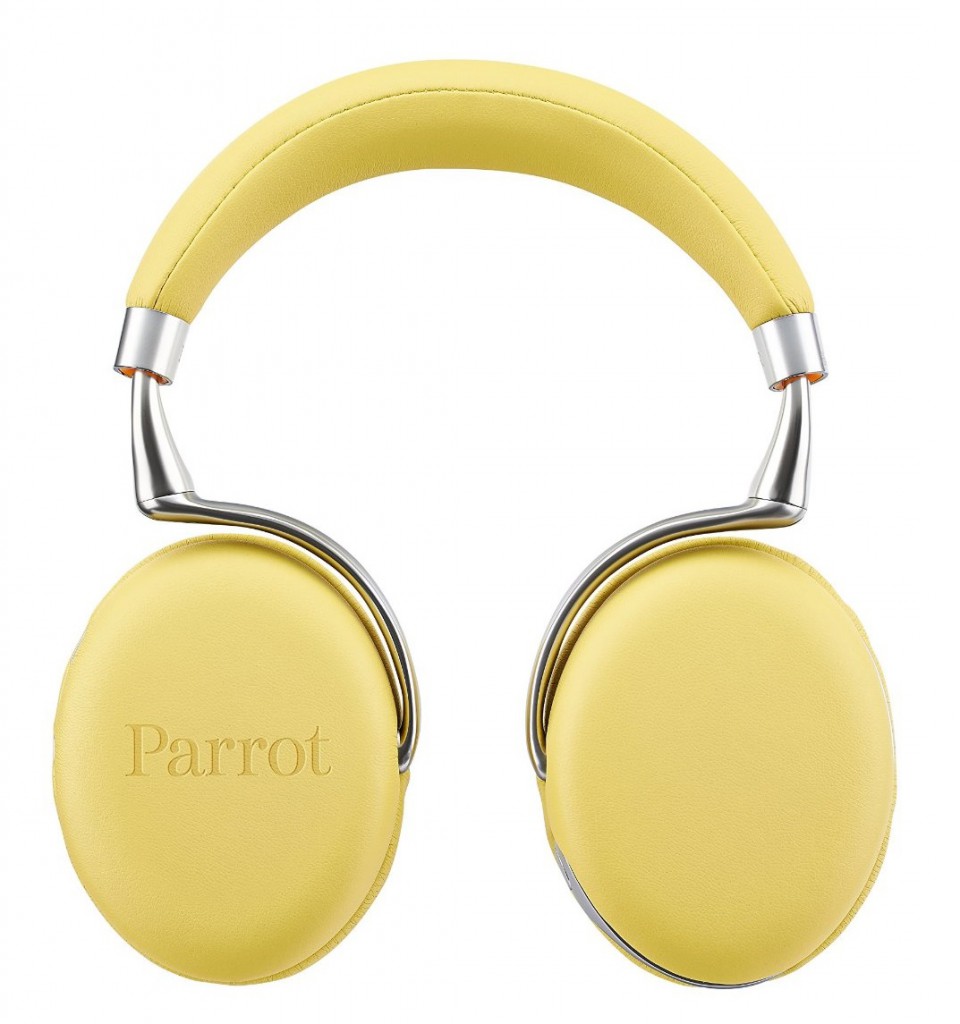 The battery life does last for the 6 hours that the manufacturer claims and at times exceeded this when I was listening to my music at a moderate level. 
The battery drained slightly quicker when I streamed music from Spotify, and lasted for about 5 hours 15 minutes. The battery charging time is relatively quick at 1 hour 30 minutes.
I was quite impressed by the 'street mode', feature which, when turned on, allowed the microphones to pick up external sounds and imitate the sound of open-backed headphones. This was handy when I was worried about hearing out for the delivery man to arrive with my newest gadgets 🙂
Useful Features That I Actually Used
The Parrot Zik 2 headphones comes with a free app that's very useful and actually enhances the headphones features. The app has a five-band equalizer that allowed me to define my own presets which would activate when a certain song or artist was played. 
I was also able also control the active noise cancellation and turn it on or off using the app. The headphones can even tell you who's calling when your phone is out of reach. 
The wireless function on these headphones is brilliant- I was able to get excellent signal in an adjacent room to where my iPhone was, although when I tried them from the next furthest room the signal wasn't as good but this is perfectly acceptable by Bluetooth standards.
The Parrot Zik 2 are very comfortable to wear, even for extended periods of time.  
The headphones have touch sensitive controls on the right-hand side of the headset to control music playback i.e. pause, forward, play etc. I found the controls responsive and simple to use. I was also able to make and answer calls with the smart touch panel by simply tapping and swiping to control phone calls.
There's also a text-to-speech function for caller ID and integrated voice recognition for Siri on the iPhone or iPad and OK Google for android which meant I didn't even have to reach out for my iPhone.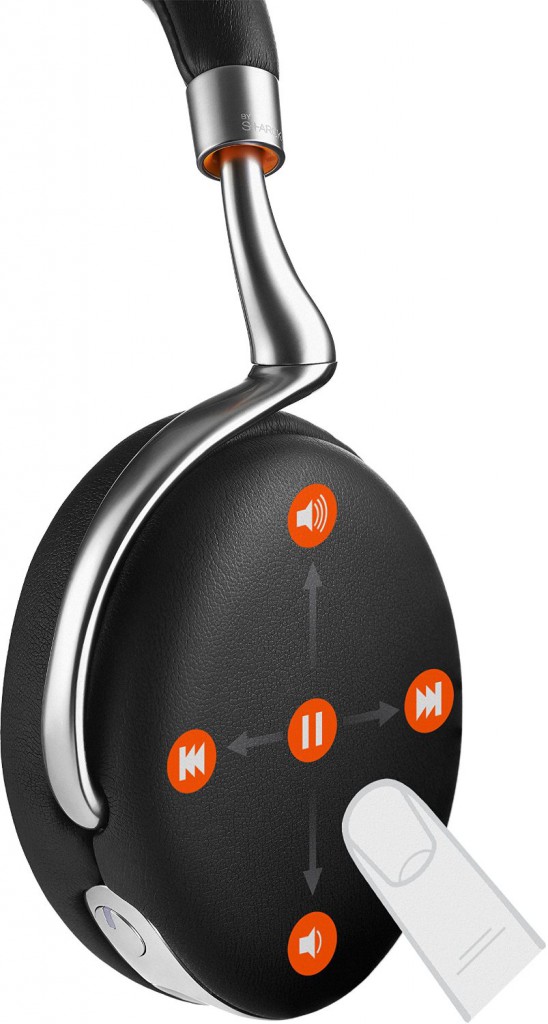 In terms of the design, Parrot have been very subtle and minimalist with the tech, which is hard to notice at first…
The Parrot Zik wireless headphones only have one button on it but when closely inspected I discovered that there was more to the headphones than what met the eye, such as 2 sensor pads on the left ear-cup which could tell when I was wearing the headphones or not (and paused playback when I took them off!)  these 'presence sensors' can be turned on or off using the app.
PROS:
The app is really intuitive and allows for a level of customisation that's bordering on insane. 

The noise isolation can't be faulted and was on par with other premium noise-cancelling headphones that I've tested such as the Bose Quietcomfort.

Brilliant sound quality from the onset , even without messing around with the EQ.

The EQ has an arsenal of settings for pretty much any music genre imaginable. My variety of music ranges from soft-rock, hip-hop, reggae, electronic, dance (to run and workout to) and quite a bit of Jazz as well.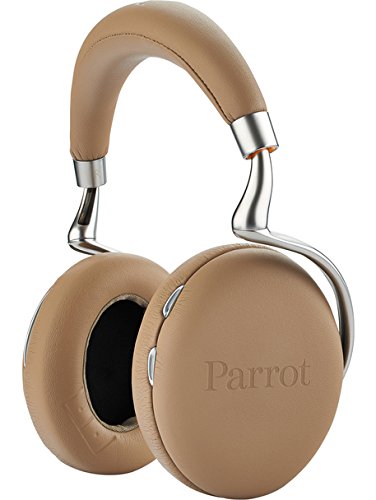 CONS:
The headphones can only be paired to one device at a time. For a premium product this should be more. 

There's no app for the macbook. This was not such a big issue but at times was a bit convenient if I wanted to make some changes whilst listening through my laptop, this required me to disconnect from the macbook, connect the headphones to my iPhone, make the required changes, then disconnect from the iPhone and back to the Mac. (what a chore!)

The battery life could be better.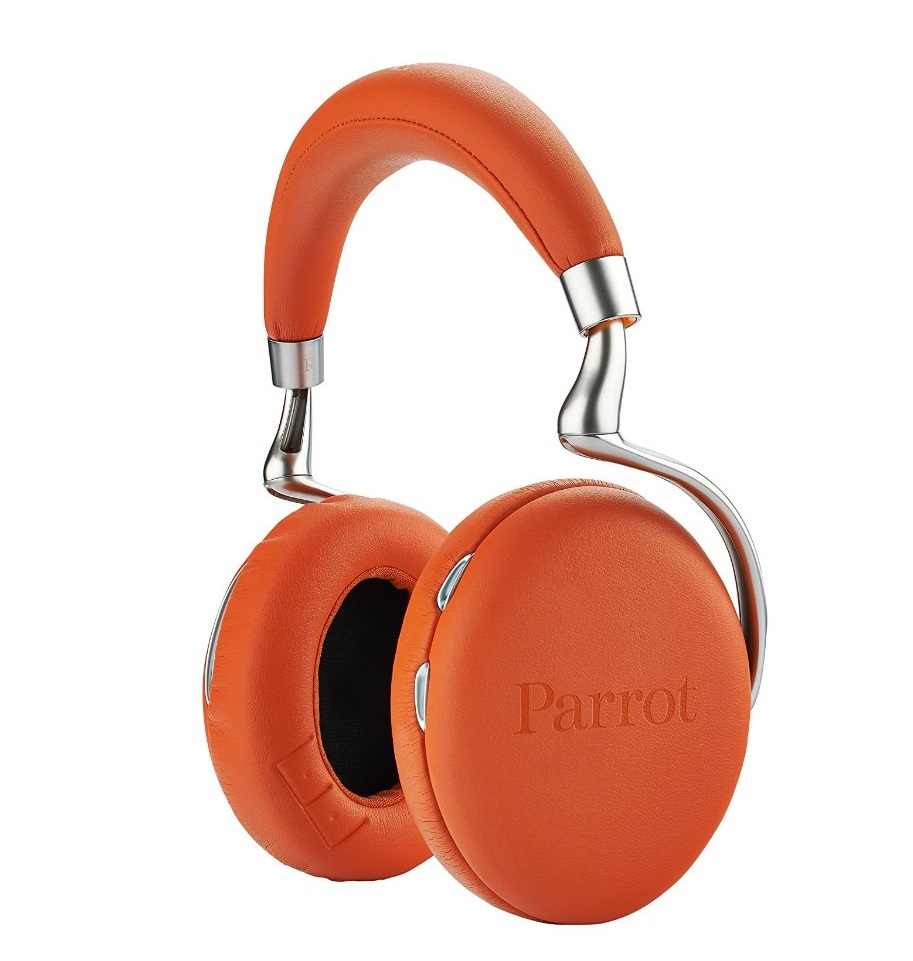 Conclusion
To sum up my review, the Parrot Zik 2.0 headphones have really good noise cancellation and sound quality that rivals the best of them. They look good and feel sturdy enough to cope with daily usage for years. 
If, like me, you enjoy going under the hood and fine-tuning your settings, with very little restrictions, then the Parrot Zik 2.0 are definitely the wireless headphones for you.
---
Where Can I Buy The Parrot Zik 2?
US: Purchase it on Amazon.com for only $246.95


UK: Purchase it on Amazon.co.uk for only £163.40

---
Do you own the Parrot Zik 2 headphones or are considering buying a pair?? Feel free to leave your comments below. I would love to hear you from you!