The new polar A360 fitness tracker is designed by a brand that I trust, a brand that is well recognized for activity tracking with pinpoint accuracy. In an ever-growing competitive market for fitness wearables, Polar has kept up with its rivalries by introducing a stylish wrist tracker that incorporates a heart rate monitor and many other features.
Is the tracker any different from the alternatives? Is it good value for money? What sets it apart? These are some of the topics I'd like to touch on below.   
Product Review: Polar A360 Fitness Tracker
Colours Available: White, Black, Blue, Green, Pink
Guarantee: 1-year Limited Warranty
Product Rating: 8 out of 10 ★★★★★★★★☆☆
The core function of the Polar A360 is to monitor and record heart rate (HR) based exercise. This type of HR monitoring is based on different HR intensities that are tailored to your heart rate levels.
This allows you to track your performance with a lot more accuracy and also helps prevent over-training because you are able to switch from light, moderate and intensive exercises.
You can monitor performance improvements i.e. if you are a runner you can measure pace improvements or what part of your training suffers a dip in performance.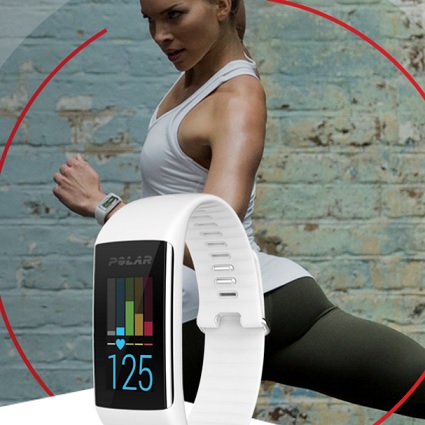 When you're not pouring out buckets of sweat, there's also the added flexibility of being able to wear the Polar A360 during your normal day and the tracker will monitor your movements and steps whilst you go about your business.
Similar to competing smartwatches, it can also be synced with iPhones or Android phones and display your notifications on its vivid touchscreen.
If you're feeling generous, the watch can be bought as an ideal gift for friends or family that love the gym, are dedicated athletes or even beginners but chances are you'll probably want to keep it for yourself when you take it out the box. Personally I prefer the Polar A360 in white, it looks stylish and clean 🙂
WATCH DESIGN 
The Polar A360 is designed with a changeable wristband made from silicone. You have the flexibility of swapping around the wristbands which come in a range of colours (black, white, blue, green & pink). The silicone material is hypoallergenic for sensitive skin types.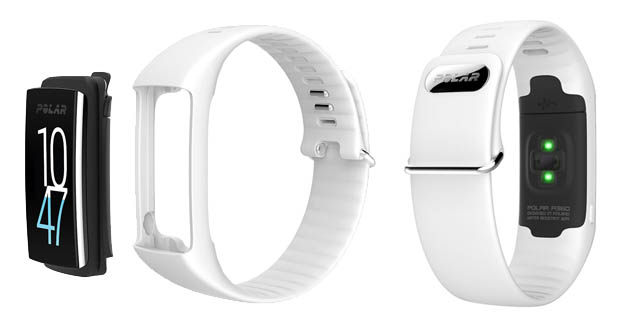 The watch has an interesting rectangular display finished in chrome at the longer edges.  It is available in 3 sizes (i.e S,M,L) for comfort and an added level of customisation. If you're unsure about your size, Polar have provided a size chart on their site to help you get the perfect fit prior to ordering.  
The display screen measures 13mm x 27mm and has a pixel density of 152 ppi with a wide-viewing angle. The display is a full-colour TFT display with a capacitive touchscreen. Underneath the A360 is Polar's proprietary heart rate sensor with 2 LEDs to illuminate the blood vessels and a photodiode to measure your blood flow. I'll go with that. 
FUNCTIONALITY
The features on the Polar A360 are similar to rival fitness trackers on the market. Nonetheless,  I'll go through the important ones worth mentioning.
As mentioned above, the watch incorporates a wrist-based HR monitor which is claimed to be almost as accurate as the flagship Polar H7 monitor (that straps to your chest). Hint: You can also pair the H7 monitor to the A360. 
One of the A360's primary functions is a pedometer that tracks the number of steps you've walked/run using its accelerometer.
Watch the video below for a Demo on Training with Wrist-based Heart Rate 
It will measure your steps and calculate the distance covered during your walk or run, I'll point out that the distance measurement is an estimate because the Polar A360 does not come with an inbuilt GPS sensor for distance. 
It also measures calories burned, during your exercise session or throughout the day, based on your gender, age, weight, height and most importantly heart rate.
The A360 will also track your sleep patterns automatically if you leave it on at night. Notifications including text messages are pushed from your phone to the watch. How cool. 
Polar is renowned for its smart coaching features to help you set specific training targets, see the main effect of your workouts, measure your fitness level, or even how your running performance is developing. The A360 is no compromise and is a brilliant training companion.
Polar's official stats claim the 100 mAh battery lasts 12 days on 1 charge based on an hour's daily workout and notifications switch off. Users say the battery doesn't last quite as long. I still think if the tracker is reaching anywhere near the 12-day battery life mark it's more than acceptable. 
My Top Budget Alternative for 2016: Garmin VivoSmart full Review
An added bonus is that the A360 is waterproof (up to 30 meters) and will appeal to swimmers. It probably will be difficult to use the actual touchscreen whilst swimming because, generally, touchscreens don't respond well to water or sweat. A good way around this is to set the training program just before diving into the pool and then keep it going for the duration of your session, have your towel close by so that you can dry the screen and your hands at the end.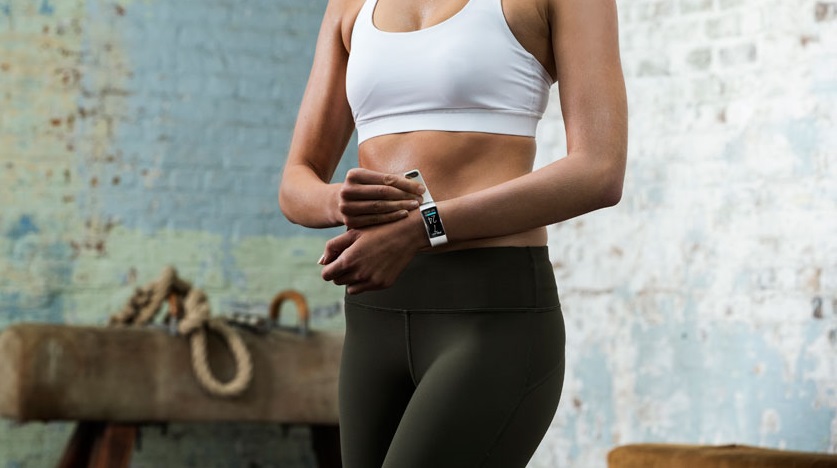 If you would like to use a mobile app with the A360, it works best with the Polar Flow app which can be downloaded for free. You will have access to a huge range of training programs, modes and monitoring. the A360 can be used with third-party apps on android or iOS. 
The advantage of this fitness tracker is that it's waterproof and can be worn whilst you have a bath. The wide-angle colour display is good both indoors and outside in the glaring sun. It can be charged using any Micro USB cable and it can be connected to a computer or laptop using the same cable.
PROS 
Stylish design.

Integrated HR Monitor.

Waterproof.

Doubles as a smartwatch.

Color Touchscreen display.
CONS
WHAT'S INCLUDED
Polar A360 activity tracker and wristband (depending on colour selection).

Micro USB cable to charge the device.

Manual.
MY FINAL SAY
For a premium gadget, from a well-respected brand it would have been nice to have included GPS. Besides this minor setback I would say Polar make up for it through its accurate sensors and a stylishly designed fitness tracker that has a sturdy long-lasting build.
If you are looking for a training device that provides top of the range Heart rate-based training and useful data to take your performance to the next level then the A360 is great at providing you with this functionality.
Don't forget to get the correct size before purchase. You can choose either Small, Medium or Large.
Where Can I Buy The Polar A360? 
US: Purchase it on Amazon.com for only $199.95


UK: Purchase it on Amazon.co.uk for only £129.00

If you are thinking of buying a Polar A360 or already own one please feel free to leave your comments below.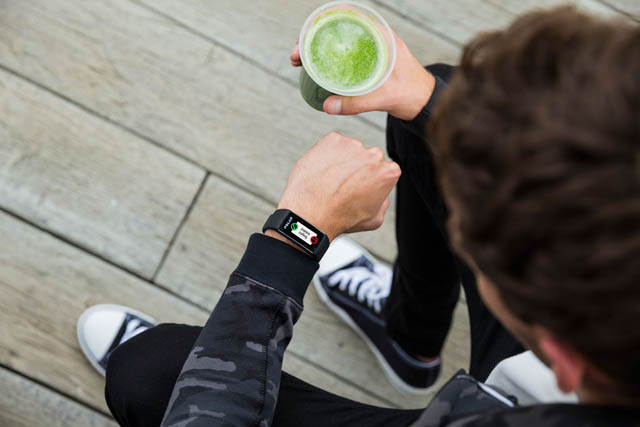 Summary of The Polar A360 Technical Details:
| General Design: |   |
| --- | --- |
| Type | Wristband |
| Weight | 31.7g (Small), 33.7g (Medium), 37.3g (Large) |
| Dimension | Wristband 13.5mm thick, 23.5 mm wide |
| Size | 3 sizes (Small, Medium, Large) |
| Materials | Silicone band, Stainless steel, Plastic, Glass, Glass fiber |
| Interaction | One button / Touch display |
| Interface | 80 x 160 pixels, RGB Color Touchscreen Display (13mm x 27mm) |
| Battery Type | Rechargeable 100 mAh battery |
| Battery Life | 12 days (fewer days if HR monitoring is on) |
| Charge Time | Up to two hours |
| Colors | Black, White, Pink, Blue, Green  |
| Water-Resistant | Yes |
| Water-Proof (depth) | 30 meters |
| Vibration | Yes |
| Sensor | Optical HR Sensor and Accelerometer |
| GPS | – |
| Processor | – |
| Tracking: |   |
| --- | --- |
| Steps Taken | Yes |
| Flight of Stairs | – |
| Distance | Yes |
| Activity time | Yes |
| Calories Burned | Yes |
| Sleep Duration and Quality | Yes |
| Heart Rate | Yes |
| Pulse Oximeter | – |
| 24/7 (All day) | Yes |
| Additional features: |   |
| --- | --- |
| Inactivity/Idle Alert | Yes |
| Time | Yes |
| Silent Vibration Alarm | Yes |
| Auto Goals | – |
| Smart notification | Yes (vibrating) |
| Music Control | – |
| Connectivity: |   |
| --- | --- |
| Wireless or USB | Wireless and micro USB |
| Device Compatibility | Windows, Android and iOS |
| Sync Method | Bluetooth Smart |
| Mobile App | Polar Flow app |