If you want to know what is the best wearable fitness tracker for your workout, you've come to right place. Let's cut through the crap and find you a device with all the fitness tracking you could ever need, the best thing is that this tracker is not just a pretty face. It actually helps you to beast your workouts. Keep reading if you want to take your fitness to the next level.
The activity tracker we are talking about is the game-changing Fitbit Ionic fitness watch. It gives up-to-the-minute guidance to ensure that you achieve your fitness targets.
The Fitbit brand is popular for tracking but there's more to living a healthy lifestyle than what you do in your gym kit, the Fitbit Ionic has been designed as a companion for holistic health. Most importantly it is a fitness tracker that dresses up as well as down, in addition to sports straps there's also an option for leather straps.
The Ionic is loaded with smart features including Fitbit Pay, linking to your calendar, calls and texts. The device is more than an activity tracker and easily qualifies to be a smartwatch. Under the hood of this slick fitness watch is hardware and software that make this the best kit for your wrist.
Cool Fitbit Ionic Facts
You can store and play 300 songs directly from your wrist for a 15% boost in stamina when your phone or mp3 player isn't available.
The Ionic's heart rate monitor is the first to incorporate both red and green LEDs. The red light travels deeper into the skin to give the most accurate data currently available.
There are more than 100 watch faces to choose from to customise your Ionic.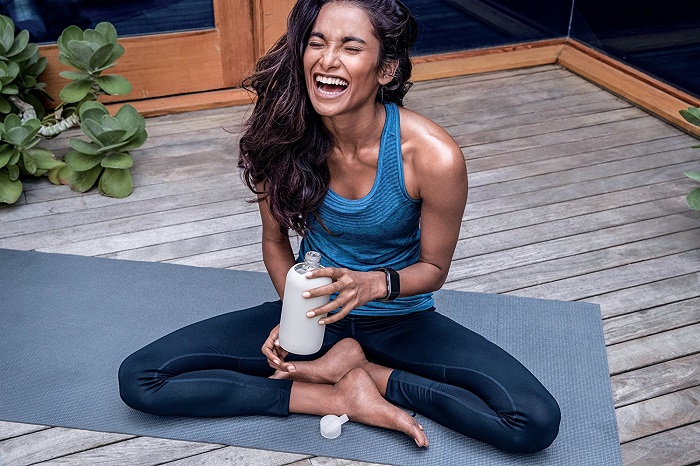 There's no need to charge your Fitbit tracker every night. The Ionic's battery can last the working week on a single charge.
The brightness of Ionic's screen is 1000 nits making it the clearest yet. The clarity of display lets you watch exercise demos of your guided workouts.
Tough Gorilla Glass 3 protects the watch from the elements and demanding workouts.
Fitbit Ionic is equipped with market-leading tracking using the Russian Glonass satellite system as well as American GPS, the Ionic fixes your position quicker and tracks by the metre, wherever you are.
Ionic lets you engage with personal coaching straight from your wrist. You will find comprehensive on-screen assistance to guide you through various routines that adapt to your movements during training.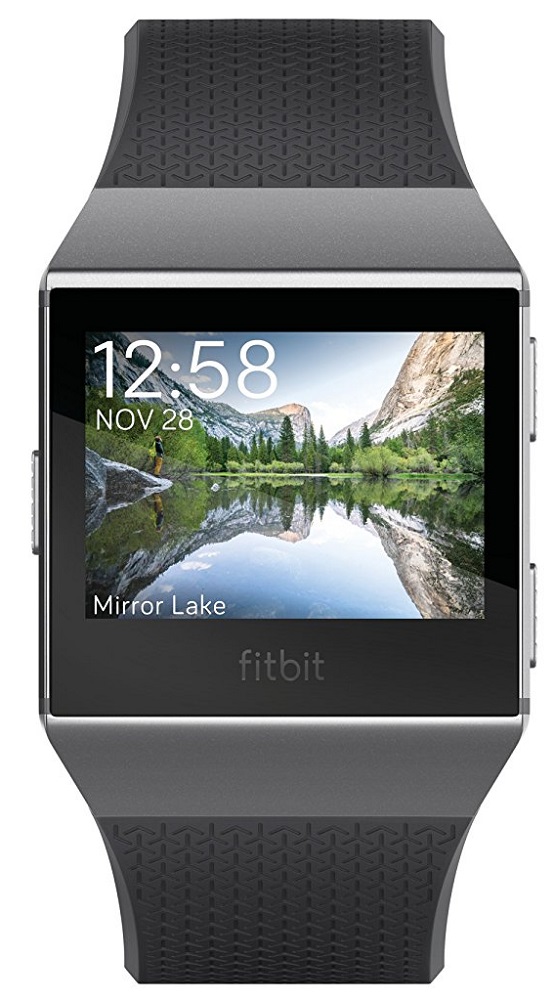 Fitbit Ionic Motivates You To Move
The PurePulse heart rate monitor is an improvement over previous trackers, with enhanced tracking of calories burnt, better efficiency whilst working out and a clever way of monitoring your fitness over specific timeframes.
The Fitbit Ionic device adapts to cycling, running, aerobics, swimming and multiple sports to track your training and display instantaneous stats. Call and text alerts are notified on the display, plus you can use apps like Strava (running + cycling), Pandora for music and make payments thanks to the integrated NFC chip.
The Fitbit app is one of the best and most engaging fitness apps that I've used to date. On top of tracking distance, steps, active calories, measuring sleep, body weight and logging your food you can also customise your goals, see your progression and be part of the large Fitbit community through the app.
If your main goal is to improve your fitness and gain access to comprehensive activity data, you should get the Fitbit Ionic. There are plenty of functions that I didn't think I'd use, such as sleep tracking (more on this later). The Fitbit watch has helped me to tweak my lifestyle i.e. getting better rest, syncing my daily meals. This has paid off and helped improve performance during workouts.
Is Fitbit Ionic a Stylish Activity Tracker?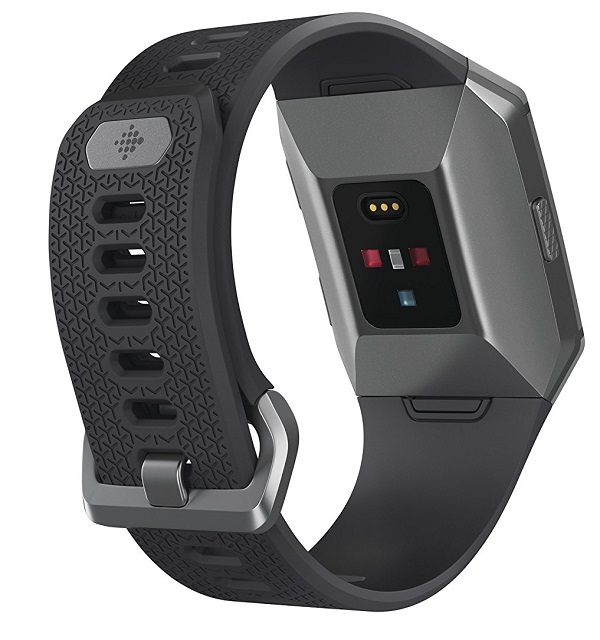 The device looks great with a useful display size that is not too big or small. There's a good choice of colours including Blue-Grey, Silver-Grey, Charcoal, Smoke Grey and Burnt Orange (for those that want a pop of colour). The best feature on this watch is the long battery life (nearly 5 days) which eliminates the need to charge the watch at the end of each day.
Take Charge of Your Sleep
Sleep tracking is underestimated when considering the importance of rest for muscle recovery. Ionic's sleep tracking blows everything else out of the water. The sleep cycle patterns give great insight into your sleeping rhythm. I now pay more attention to the time I reserve for sleep and incorporate a good bedtime routine to improve my deep sleep over light sleep. My body is thankful for this and rewards my energy levels in the gym.
Fitbit Ionic Apps
You can install apps onto the watch but not as many as an Apple watch although I doubt you will ever need to use them whilst sweating it out during a workout. The only exception would be the music apps for workout playlists but beyond that, I rarely use it to send text messages etc whilst exercising.
Activity Tracking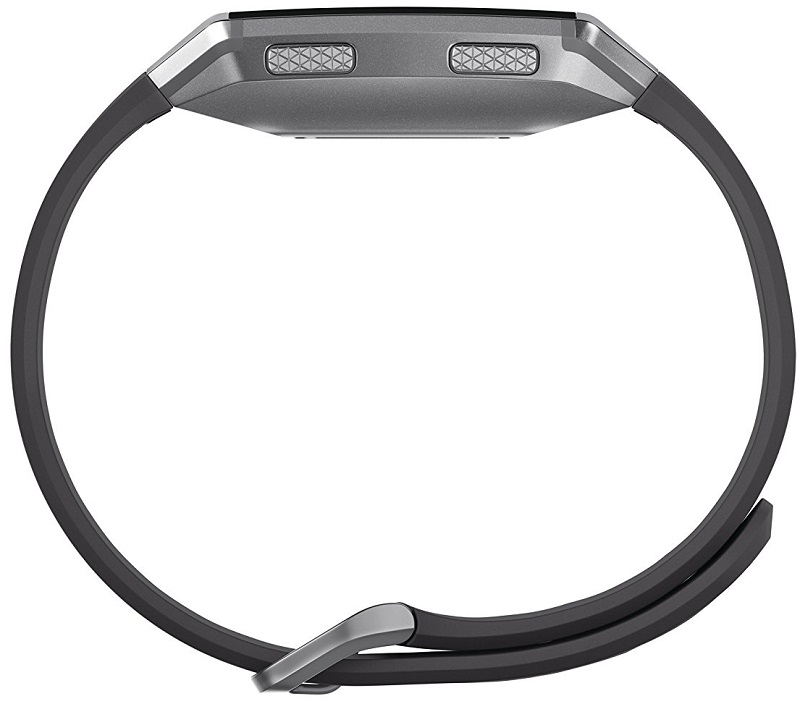 Fitbit watches offer superb tracking but until now, they've never matched the level of Garmin watches. The Fitbit Ionic addresses this gap and has caught up with Garmin to offer precise heart rate and elevation tracking.
Fitbit Ionic automatically distinguishes between different exercises and activities. Be it cycling, running or power walking (I'm a big fan), the watch will switch to the relevant activity and begin tracking without a fuss.
The Ionic watch also tracks your fitness level by determining how efficiently your body is utilising oxygen, which is known as V02 max. It will then link this to your age and provide a fitness evaluation compared to your counterparts of a similar age.
Ionic Watch Interface
The watch received a few complaints about syncing issues and a slow user interface but these seemed to be resolved with a recent software update. I didn't find any issues with syncing my workouts or screen lag. The interface responds to gestures smoothly and it syncs quickly to my phone whenever I launch the Fitbit app.
Fitbit app
This review wouldn't be complete without another mention about the Fitbit app, which is full of beneficial functions and is incredibly user-friendly. The app's practicality has evolved and improved over time and it's great to see comparisons of health and fitness data against age. Beware, as the app can be addictive; I usually monitor it throughout the day.
Fitbit Ionic Product Rating
The Ionic fitness watch contains all the fitness data you could ever need, it is a great looking activity tracker and as a result, it scores very high.
Product Rating: 8/10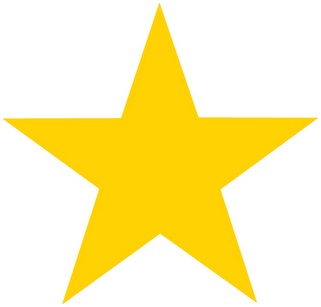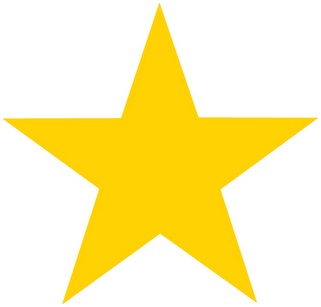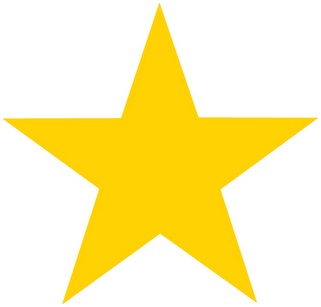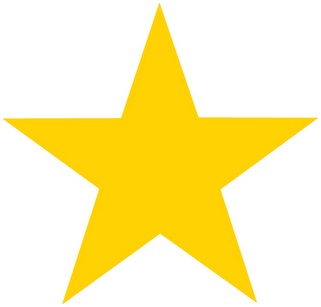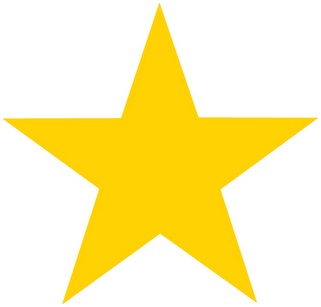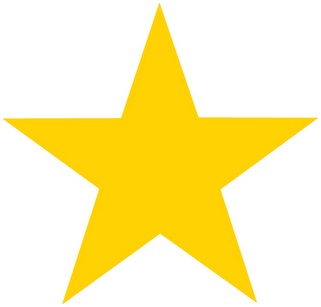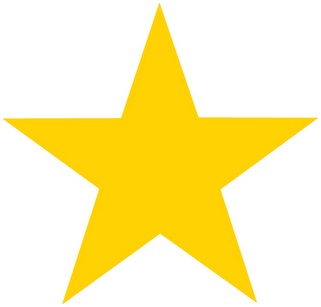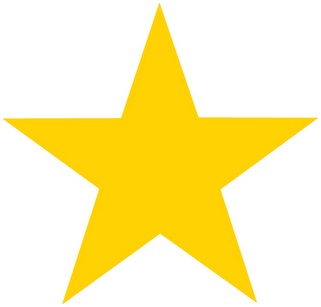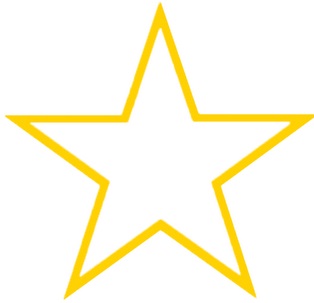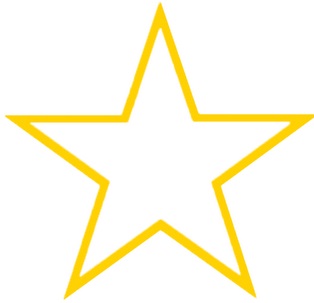 Where Can You Buy The Fitbit Ionic
Find the best prices for the Fitbit Ionic By Clicking Here
 
The Bottom Line
Fitbit Ionic is currently the frontrunner and is one of the best wearable fitness trackers for your workouts. It monitors everything from a leisurely stroll to intense cardio or even putting in mileage in the swimming lane to strip away body fat.
If you are searching for a no-nonsense activity tracker that gets you the fitness metrics you are after then look no further. There's nothing (fitness-related) this tracker won't do, whatever your fitness routine.
Are you considering buying the Fitbit Ionic or do you already use one? Please leave a quick comment in the section below with your thoughts.
Until next time.