Best Activity Tracker for HIIT, Crossfit and Weights: Improve Your Fitness
Fitness tracking is now a part of everyday life, Garmin recently introduced the Vivosmart 3 activity tracker to take things a step further. The device is equipped with an integrated heart rate monitor for all-day beats per minute (bpm) metrics, VO2 Max testing is included for Crossfit training and other HIIT exercises.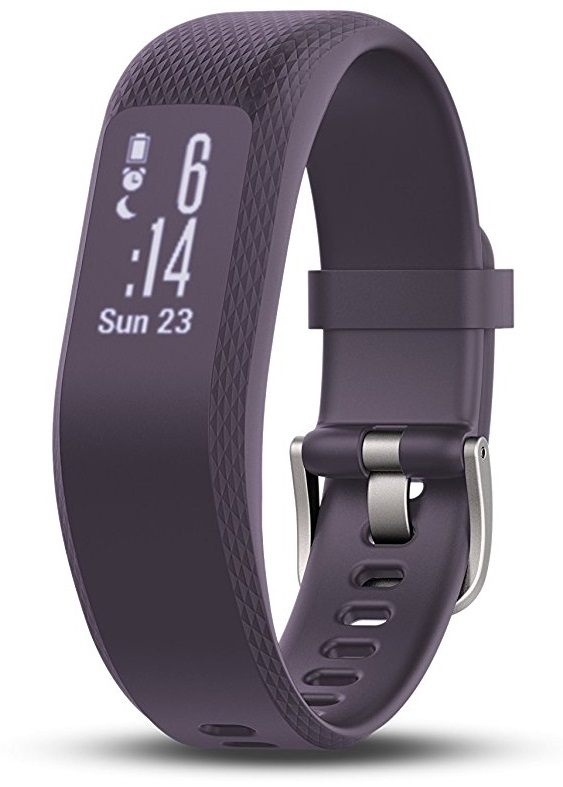 The tracker can also automatically distinguish the type of exercise you are doing even if you forget to begin tracking a fitness session. And if you want to push yourself to the limit, the heart rate variability (HRV) stress scores will tell you when you need to take a break.
The Vivosmart 3 fitness tracker also includes Garmin's Move IQ software with a clever feature that enables the tracking of weightlifting data. It is rare to find a tracker that can record weight training reps and when this is combined with HIIT and Crossfit, it makes this device truly adaptable.
The Vivosmart 3 tracker doesn't include GPS but the onboard accelerometer makes up for this by tracking distance data for running, jogging, walking and other outdoor activities.
Garmin Vivosmart 3 Design
The Vivosmart 3 is made from a textured rubber material that wraps around the tracker to give it a uniform look around the wrist. It looks better than previous models and the rubber texture is flush with the display that runs down the centre of the strip to give the illusion that it's not there. The monochrome screen is completely hidden when turned off and it stretches between the curves of the tracker.
It is not the most stylish tracker out there but it feels great around the wrist and the waterproofing is robust enough to take it with you for a swim. They are 2 sizes to choose from- small/large or large. Make sure you choose carefully because the uni-body design means that you can't adjust the size once you buy one. Colour choices are either purple or black, but purple is only available in the smaller size.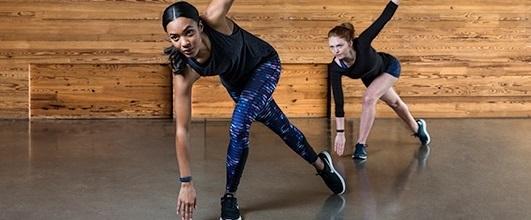 Unlike previous Vivosmart trackers, the display doesn't stay on constantly, you'll need to raise your wrist towards your face or tap the screen to wake it up. I like that the display is remarkably bright, especially in the direct sunshine to reduce screen glare. The screen isn't the most responsive that I've tried but it is still good enough to keep up with workouts and daily activities.
Simply swipe or down if you need to change to a different screen and then tap for detailed data of the current screen. A good example is with your steps data and elevation (stairs), tapping this screen will reveal the previous day's step count to compare progress. If you tap the heart rate screen the tracker will provide a HR reading from the past hour together with your maximum and minimum readings.
Vivosmart 3 Heart Rate Tracking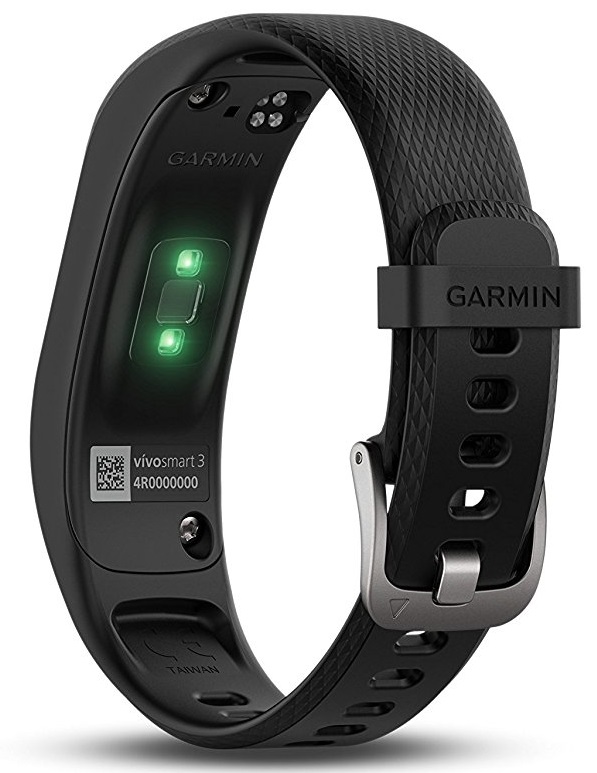 At the very minimum, the Vivosmart 3 will record your step count and heart rate data at all times, whilst it's around your wrist. It will display beats for the past hour.
Optical heart rate monitors are better suited for steady heart rate tracking through the day but readings are less accurate when monitoring intense exercises.
The Garmin Vivosmart 3 provides reliable optical heart rate tracking throughout the day, which I found to be very accurate. It gave precise resting heart rate data that was comparable to the readings displayed on the Fitbit Alta HR which I wore on the other wrist for comparison.
I also compared the heart data with my Polar RC3 (with a heart rate sensor strapped to the chest). Both readings for the Polar and Vivosmart 3 were within 2 BPM of each other which I found to be acceptable.
The Garmin tracker is also considered to be a wellness device, it will track HR to monitor stress and provide an overall measurement of your heart rate variability to work out your stress levels, with a score between 0 and 100.
Vivosmart 3 Step Tracking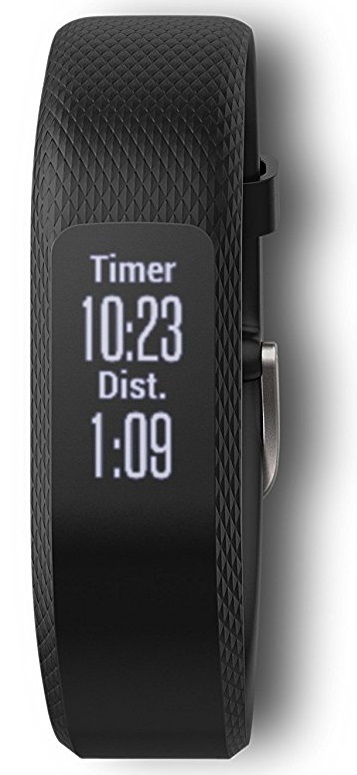 Step count data is generally quite good when compared to Fitbit Alta HR, at no point did I get a reading that was off track. Overall the step tracking was almost identical between both trackers with the Alta recording slightly fewer steps when looking at a day's worth of data.
I took the Vivosmart 3 for a 4-Hour hike and also used a different app on my iPhone to track steps using the phone's inbuilt motion processor and GPS. I was pleasantly surprised to see that the step count on the Garmin tracker and my phone were pretty much identical. Even without onboard GPS, the Vivosmart 3 accurately records the distance travelled and step count.
Vivosmart 3 Wrist Comfort
I'm a male measuring 6'1″ in height and 182 lb weight. It is advised that the tracker should fit comfortably about 1-1.5″ above your wrist for accurate tracking. I used the larger sized tracker and it fit just fine with no issues. It is incredibly light and you can often forget that it's there.
Vivosmart 3 Sleep Tracking
The tracker summarises your sleep data by light and deep sleep, with the option to adjust your sleeping sessions. On rare occasions, the Vivosmart can mistake idle time (just before bed) for sleep, for example, if you're laying on the couch watching TV. The tracker might record this as sleep but you can change this within the app to reflect the time that you actually went to bed.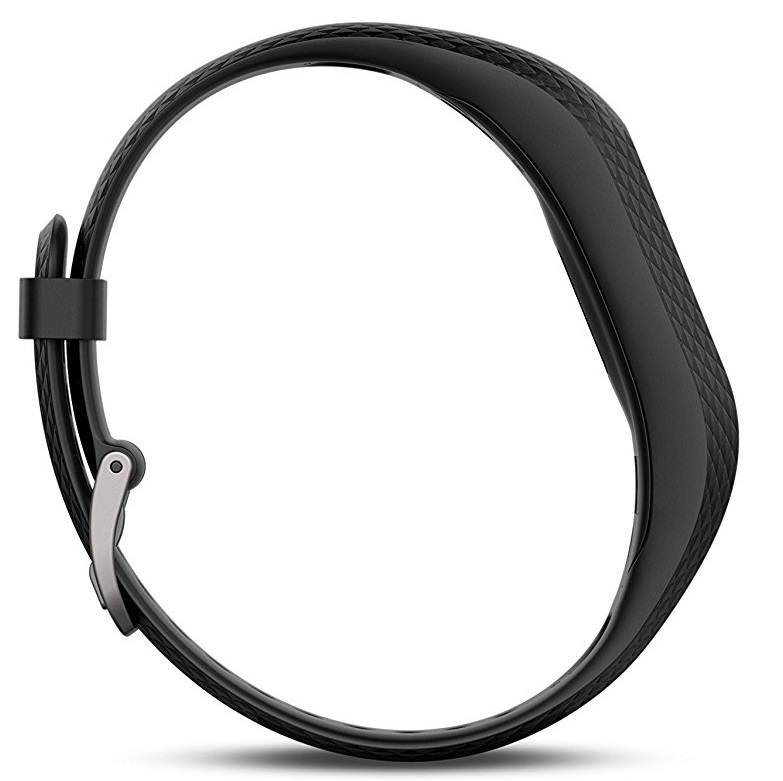 The sleep tracking feature is not as advanced as what's found on Fitbit devices. On most occasions, the Vivosmart 3's automatic sleep detection figured out when I had dozed off and when I woke up but didn't really provide much else. In comparison, Fitbit trackers can gauge REM sleep using your heart rate whereas Garmin is somewhat lacking in this area.
Overall the sleeping is accurate and the device will provide a basic overview of sleeping time in hours and minutes. If you'd prefer a fitness tracker with detailed tracking of sleep patterns then you might be better off with the Fitbit Alta HR.
Vivosmart 3 Battery Life
The battery life on the Vivosmart 3 will typically last between 4-5 days on a single charge. The charging time is quite fast as well- it takes under an hour to fully charge.
Vivosmart 3 Multi-functional Tracking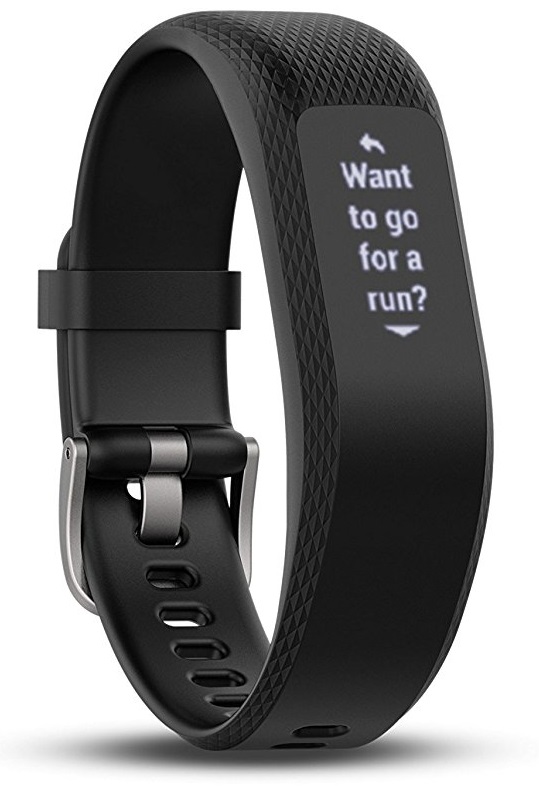 Starting up an activity session is fast. Simply tap the screen twice, then press and hold to access the tracking section, from here you can select a standard category such as running, cycling, weight training, cardio and so on. If the required activity is not listed, simply select cardio then categorize this later on within the app and you'll still get all the valuable activity data.
The tracker will also monitor general activity that isn't necessarily a focused workout. It will track heart rate and other data for activities like walking the dog or strolling in the park so that you get a full picture of your overall health.
Vivosmart 3 Strength Training
As mentioned earlier, one of the main advantages of the Vivosmart 3 is its ability to track weight training exercises which most of the other fitness devices cannot. When put to the test it works well as long as you are using good form during your reps. If you slack with your reps the tracker might fail to log them.
You can tap the screen between sets to notify the tracker that you're taking a break. Simply tap the screen again when you're ready for your next set.
The Garmin Connect App
Garmin's connect app provides thorough activity metrics that give a greater level of insight into exercise and activities. Although the app is universally built for all Garmin trackers it still provides an experience that is personal to the Vivosmart 3. Whether it is general daily activities or a detailed analysis of your HIIT session, you will be provided with the desired info.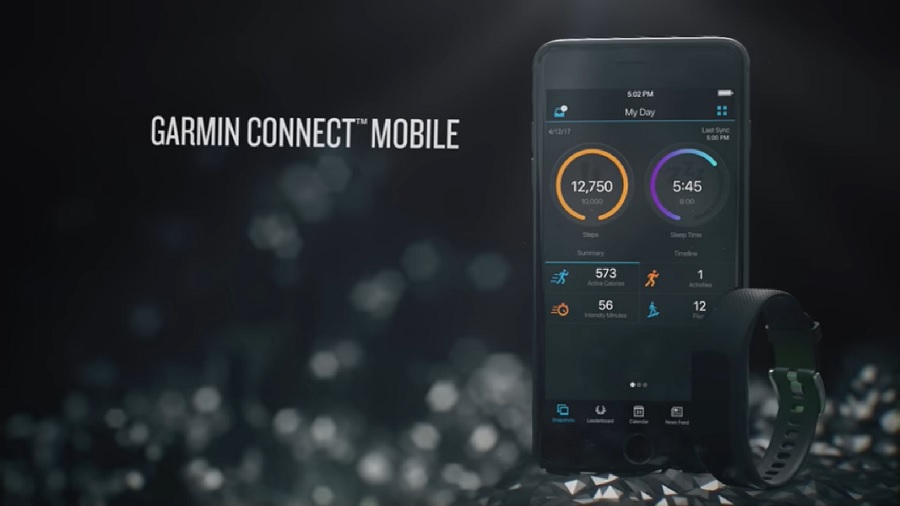 Similar to Fitbit's app, Garmin connect is user-friendly and incredibly easy to use. Syncing data between the Garmin device and the app is very fast taking under 30 seconds to fully transfer the data.
Garmin Vivosmart 3 Product Rating
Strong reliable performance, accurate step counting and the added bonus of counting reps during weight training makes the Vivosmart 3 a popular device for gym buffs and those partial to a HIIT class or 2. This Garmin device scores highly.
Product Rating: 7/10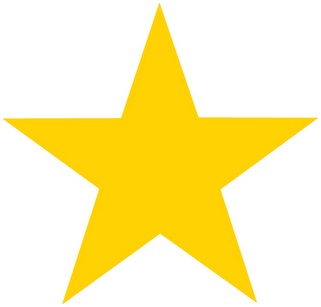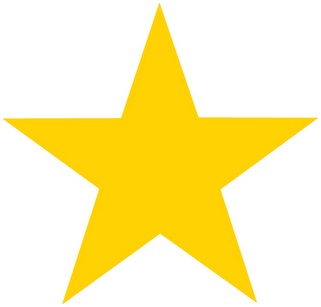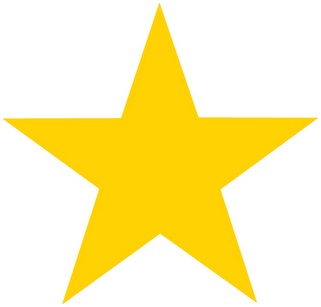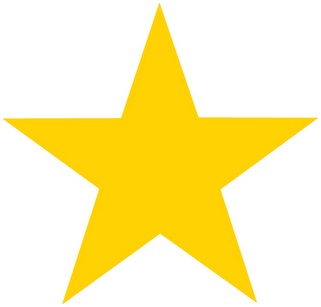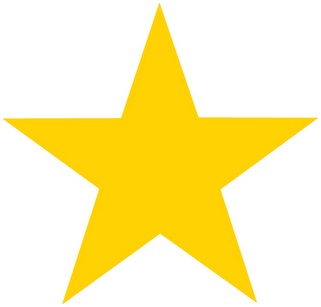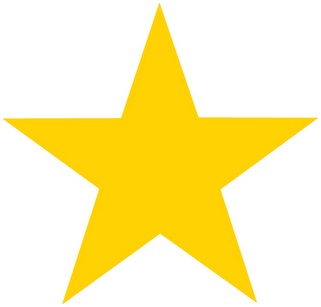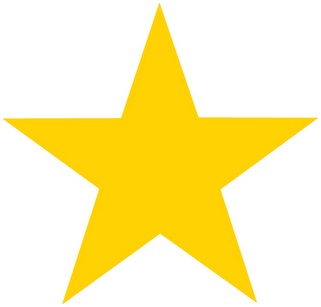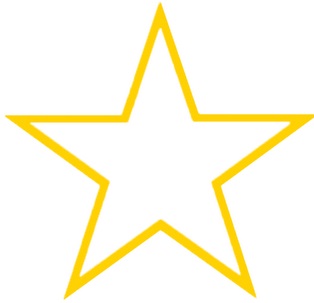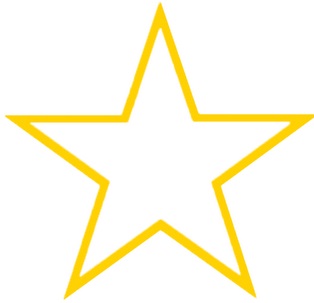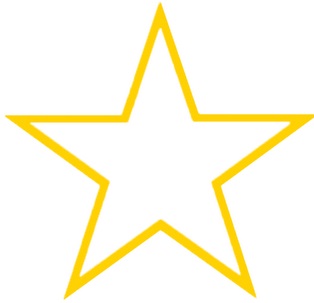 Where Can You Buy The Garmin Vivosmart 3?
Find the best prices for the Garmin Vivosmart 3 By Clicking Here
The Bottom Line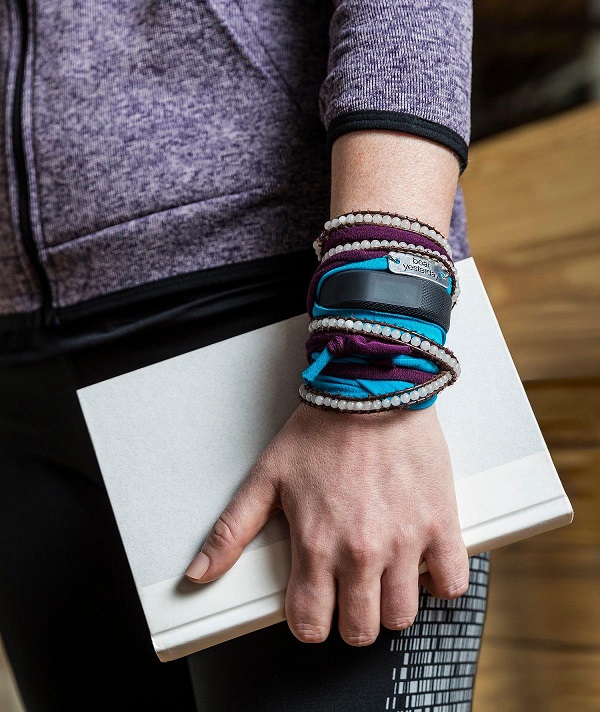 The Vivosmart 3 is currently the best activity tracker for HIIT, CrossFit and weights. Garmin has updated the device to fiercely rival Fitbit Alta HR. Even without onboard GPS, I had no issues tracking distance and the results where comparable to GPS enabled trackers.
Vivosmart 3 is perfect for everyday usage, strength training and HIIT sessions plus it has the added advantage of stress monitoring. The slim Garmin tracker is priced competitively and you can take it swimming without fear of damage thanks to extensive waterproofing.
Are you considering buying the Garmin Vivosmart 3 or do you already own one? Please leave your comments in the section below. I'd love to see your opinions.