The Ultimate Ears Wonderboom 2 has always been a huge fan-favorite ever since its release. And for a lot of good reasons.
I'm sure just by reading the headline of this article you already know I absolutely love this portable speaker. I actually use it on the regular and I highly recommend this to anyone looking to buy a portable Bluetooth speaker. So I can fully attest to just how awesome this product performs.
This tiny yet powerful Bluetooth speaker promises big bass sound with its cylinder shape and 360-degree design. All the while, being almost indestructible with its IP67 rating.
Have I caught your attention yet? Curious as to how well this speaker performs? Then just keep scrolling to read my complete review of the Wonderboom 2.
Check out where the Ultimate Ears Wonderboom 2 ranks in our list of the Best Bluetooth Speakers For The Shower 2021.
Overview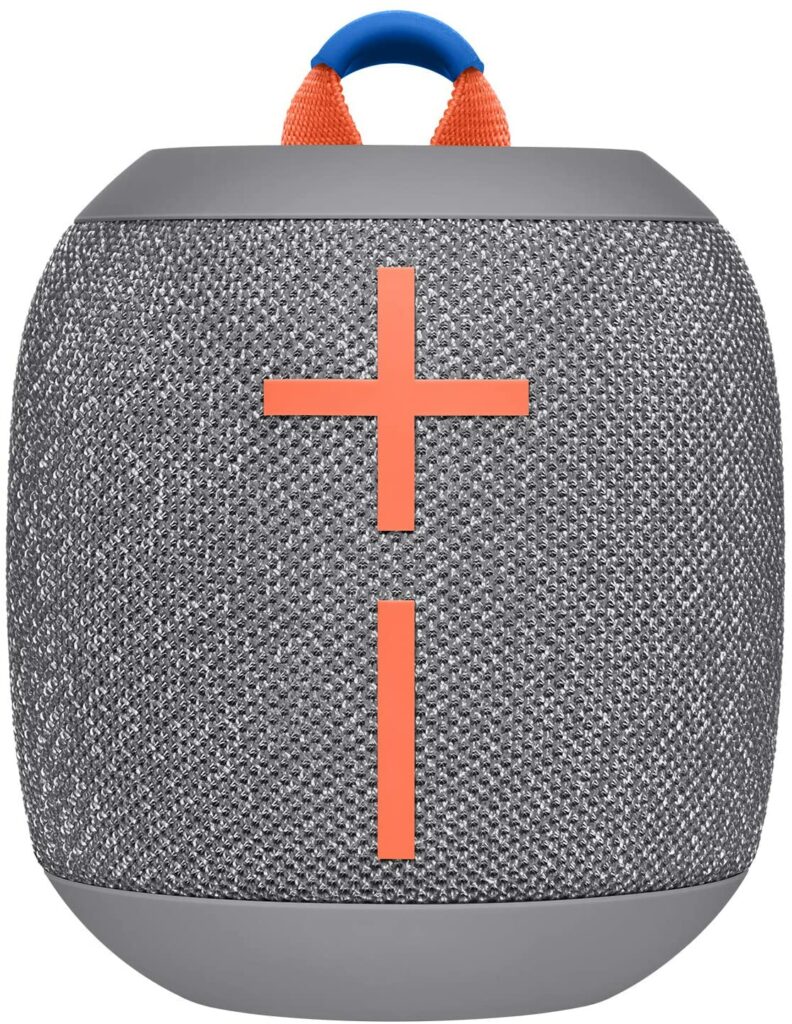 For quite some time now, portable Bluetooth speakers have become so popular among the masses. I mean, what's not to love? These devices are so easy to carry around they almost fit snugly in the palm of your hands, you can listen to and share music with anyone, and/or even start a party anytime and anywhere you choose.
And those are exactly the qualities the Ultimate Ears Wonderboom 2 has to offer and more!
Manufactured by Ultimate Ears, they are a company that started way back in 1995 and initially produced what they claim as the "most kick-ass in-ear monitors the music industry had ever seen or heard". I have not personally tested it yet myself (would love to, though) so that remains to be seen.
Some decades later, Ultimate Ears progressed to crafting portable Bluetooth speakers that are equipped with 360 degrees of sound with unparalleled quality and ruggedness in design. Then fast forward to where we are now, we have the Wonderboom 2, the latest iteration of their Wonderboom line.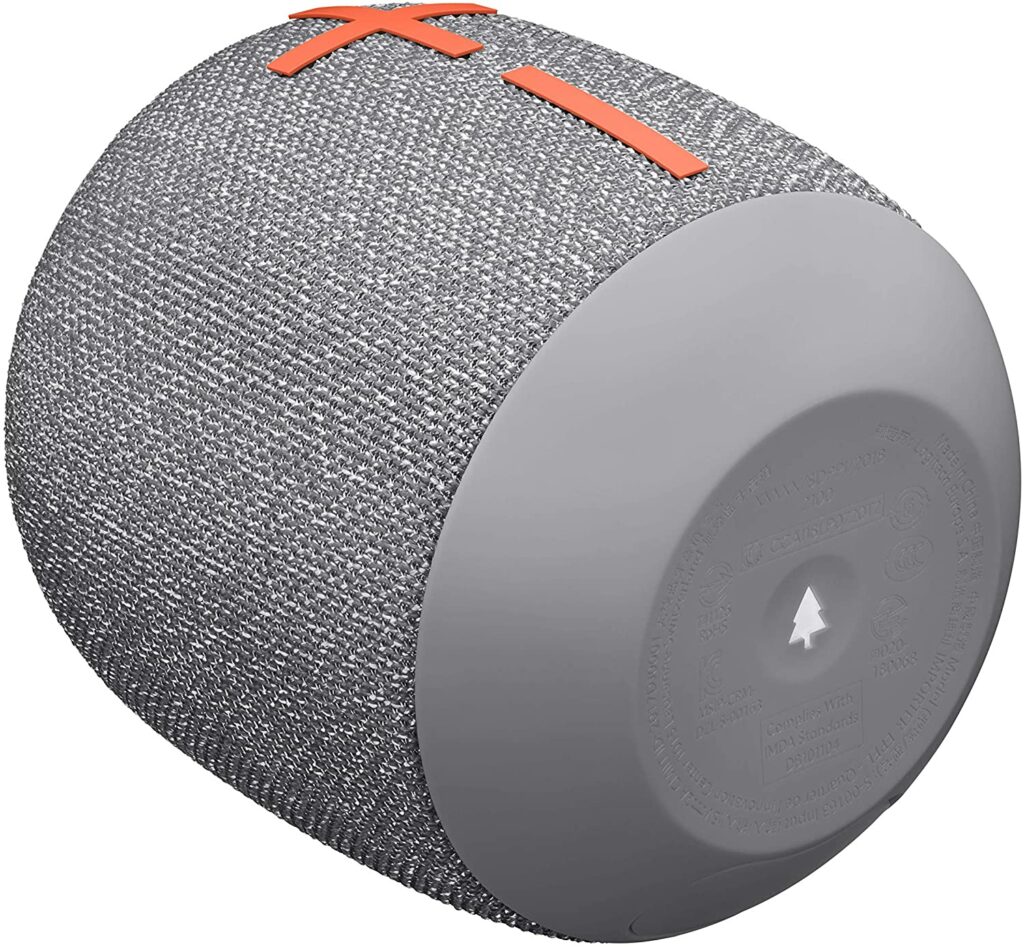 Almost just like their other speakers in their lineup, the Wonderboom 2 also sports a 360-degree sound with impressive sound quality and rugged design.
But that's pretty much where the similarities stop as the Wonderboom 2 had undergone upgrades, improvements, and tweaks that led it to be on top of everyone's favorite list.
Aside from its top-tier design, the Wonderboom 2 is a portable Bluetooth speaker that can fit comfortably in the palm of your hands. It has a fabric loop on top so you can easily carry it or attach it to your bag by using a clip.
On its bottom, you'll find the new "outdoor boost" button that enhances your listening experience to suit any outdoor environment you're in. In addition, you also get a supposedly magic button. As interesting as that may sound, it's actually just a button that can navigate and control your tracks.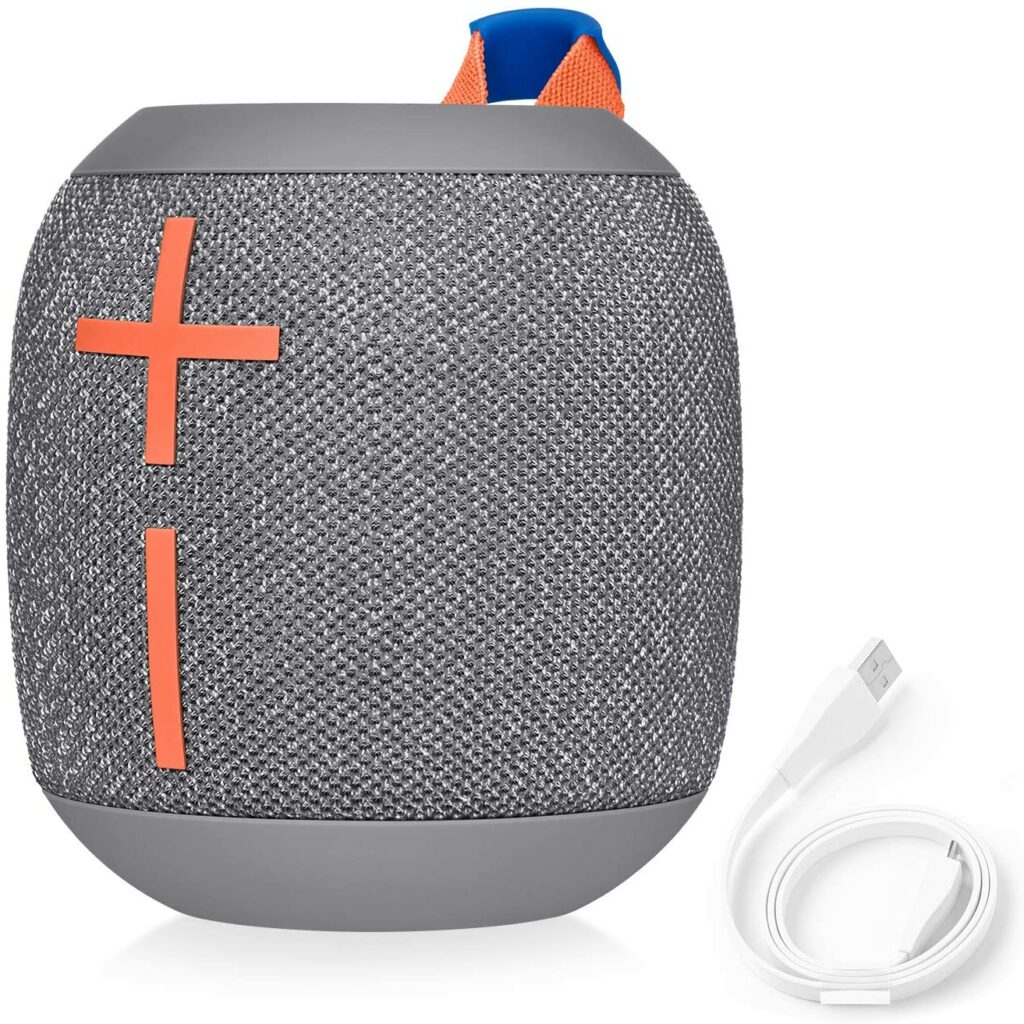 Apart from the intuitive controls, the Wonderboom 2 uses a rechargeable lithium-ion battery that gives you up to 13 hours of playtime. And you only need to charge it for less than 3 hours to get a full battery.
Unfortunately to my disappointment, the Wonderboom 2 still uses a micro-USB port for charging. You can find this behind a waterproof cover on the speaker.
While IP67 is slowly becoming the standard for portable speakers, it's still a pretty impressive feature to have for the Wonderboom 2 nonetheless. The Wonderboom 2 is 100% protected from accidental drops, dusts, sands, and can float to the surface of the water.
Features & Specifications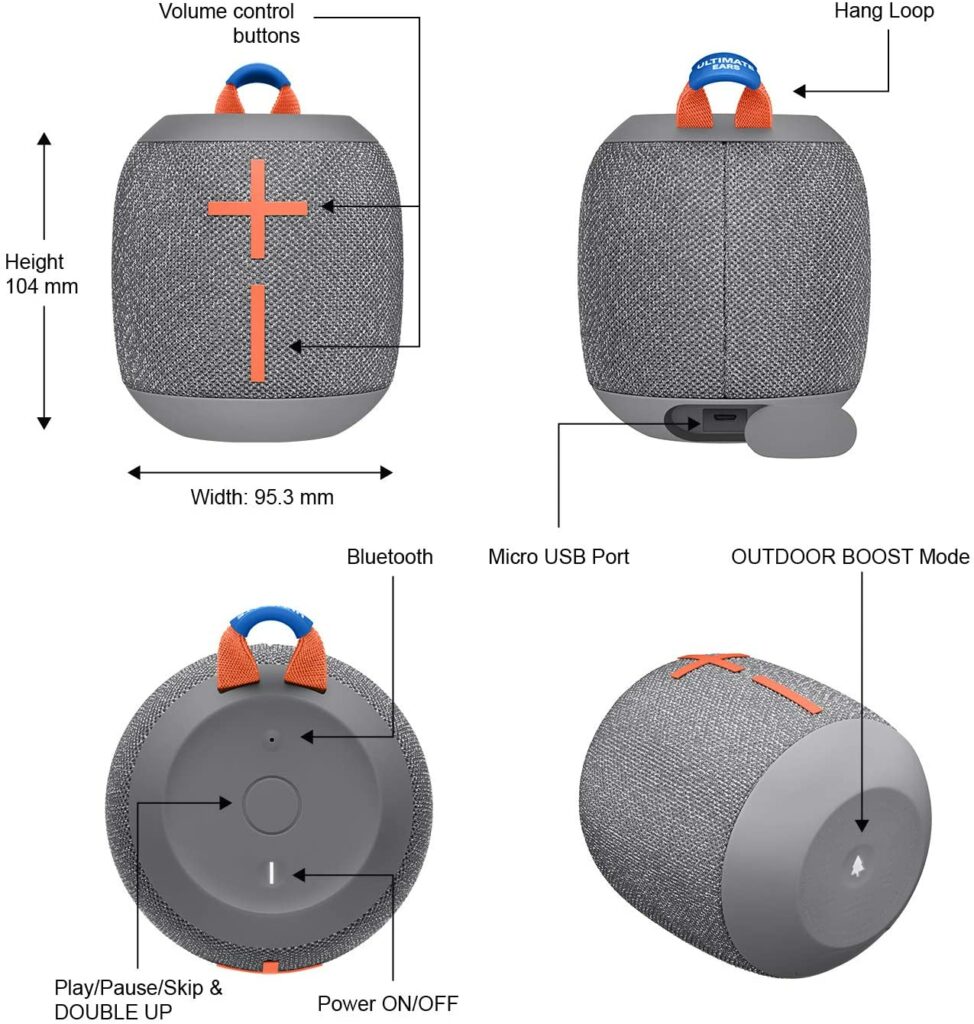 Dimensions: 3.68 x 3.68 x 4.02 inches
Item Weight: 15 ounces.
Bluetooth: Yes.
Wi-Fi: No.
Wireless Range: Mobile range for music playback is up to 100 ft (30 m).
Voice Assistance: No.
Speakerphone: No.
Battery-powered: Yes.
Battery Life: 13 hours of playtime with a single charge.
Waterproof: Yes.
Dust and Sandproof: Yes.
Floats On Water: Yes.
IP Rating: IP67.
Warranty: 2-year limited hardware warranty.
Special Features: Noise cancellation, outdoor boost mode, double stereo, and a magic button that can play, pause, and skip your music or any content you're listening to.
Check out Ultimate Ears' preview of the Wonderboom 2 below.
Looking For Other Bluetooth Speakers? Check Out Our Top Recommendations Here.
What I Love About The Ultimate Ears Wonderboom 2
Sound Quality
When it comes to sound quality, there is no doubt that Ultimate Ears is one of the leading brands to look for. This applies to their full lineup of speakers and earphones and the Wonderboom 2 is no exception. That's why this portable Bluetooth speaker remains to be my top favorite.
The Wonderboom 2 provides a much richer bass that I find is an improvement from its predecessor. The sound you hear is detailed and cohesive enough as far as listening to my playlists goes. You can easily notice the crisp instrumentals and vocals which is really awesome if you enjoy listening to ASMR like me.
The overall experience is just spine tingling.
All in all, it's a solid performance and what you could expect for a Bluetooth speaker at this price range.
Durability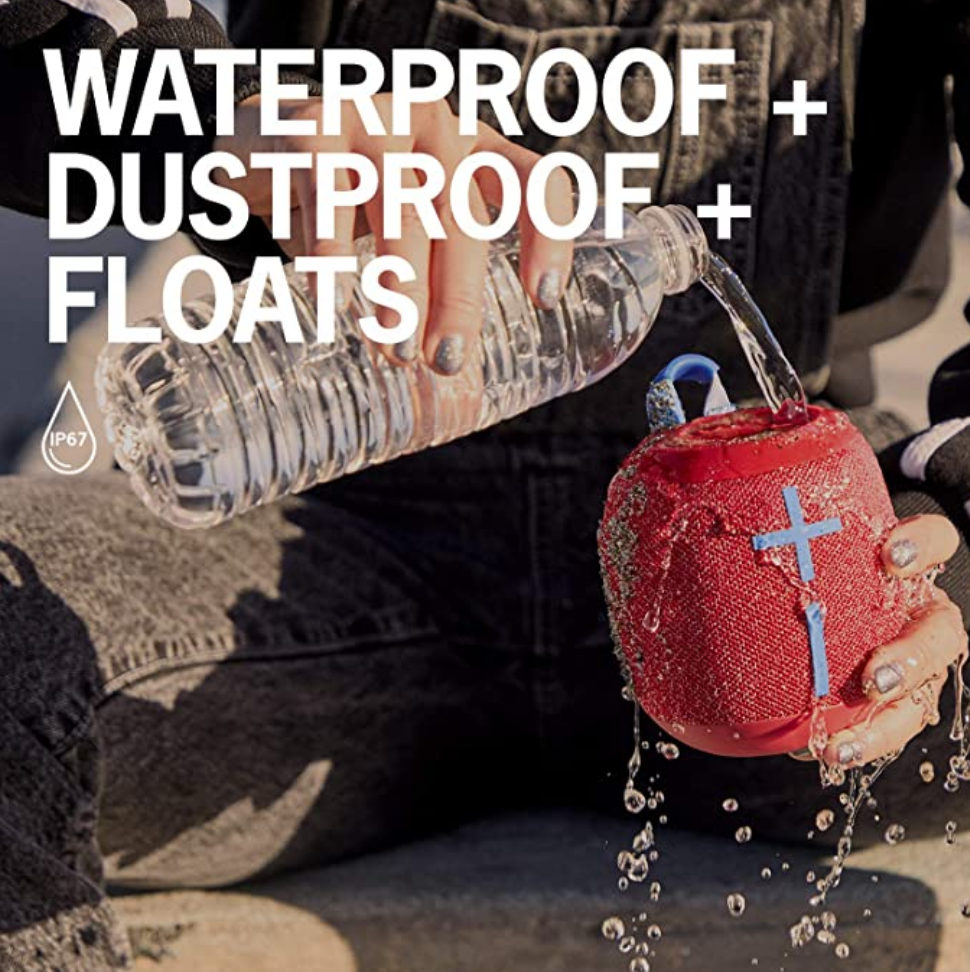 Just like with the Wonderboom 2's sound quality, this speaker's durability is as tough as it gets. The rugged design helps with that a lot and you're assured that this will last for many years to come.
With an IP67 rating, your device is completely protected against particles such as dust and sand. You also won't have to worry about accidentally dropping this to a pool or any body of water as this will surely float for your convenience.
Outdoor Boost Button
The outdoor boost button is a welcome addition to the Wonderboom 2. This makes the speaker a lot more suitable for outdoor activities such as camping, picnics, or even pool or beach parties!
If you're skeptical whether such a tiny device can power up a party, then you'll be happy to know that the "double-up" feature lets you pair up your Wonderboom 2 with another one to level up any party or listening sessions with your friends.
Battery Life
Depending how you're using the Wonderboom 2, the battery life can either be enough or mediocre for you.
Personally, 13 hours of playtime is more than enough for me as I only tend to use my speaker for music and ASMR listening. Plus, you only ever need to charge this for about less than 3 hours to get a full charge and you're ready to go.
Overall Design And Colors

The Wonderboom 2 sports a really adorable design in my opinion. It's a chunky, cylinder shape that is really pleasant to hold in your hands. It's lightweight and you can also opt to use the fabric loop on top of the speaker to carry it around with you anywhere you go.
The rugged exterior also helps in making this portable speaker safely protected from rigorous outdoor activities.
While aesthetics might not be a very important factor to some of you, it's still pretty nice to have multiple colorways to choose from and have an aesthetically pleasing accessory around with you.
Least Favorite Things
The Wonderboom 2 Still Doesn't Support USB-C Types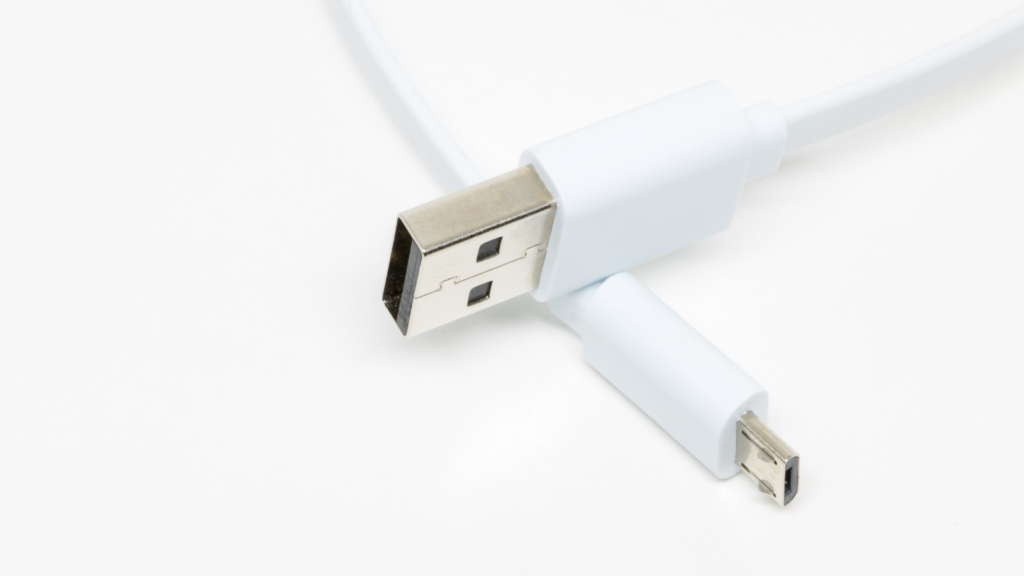 This factor can be a big deal breaker for some of you. Admittedly, this is the biggest flaw the Wonderboom 2 has.
In an age where our devices are moving on to using USB-C as the industry standard, it's really troublesome and quite disappointing that Ultimate Ears still decided to use a micro USB port to charge this device.
The only saving grace is that they at least included a charging cable so you don't have to buy one for yourself.
No Other Physical Inputs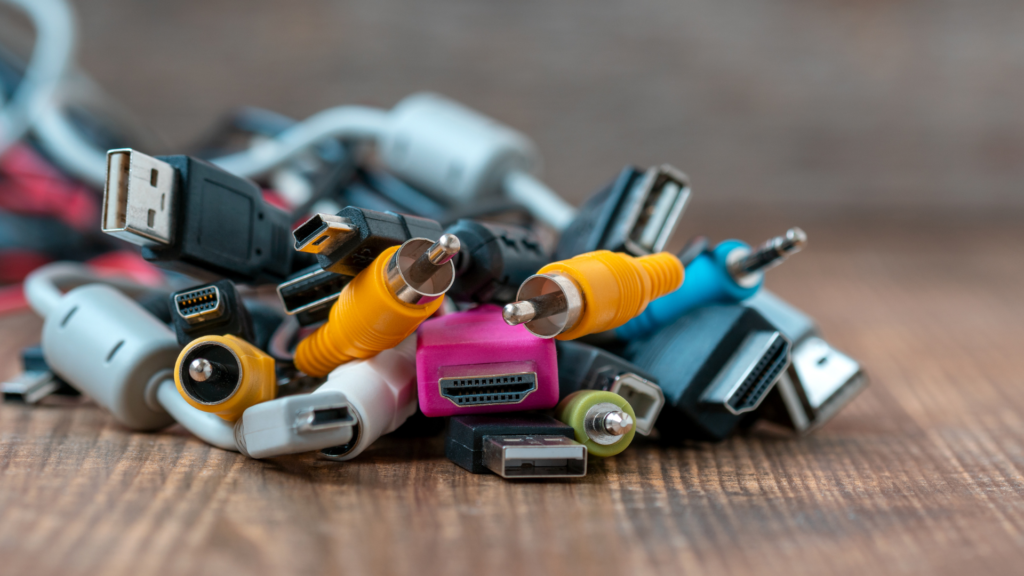 While it's not my biggest concern with the Wonderboom 2, it might be for some of you. If your primary source of music or podcasts or any content you want to listen to is just through Bluetooth connectivity then you'll be fine with this speaker.
But if you're looking to plug in your AUX for any additional audio, then you'll be quite disappointed.
In A Nutshell
Here's a narrowed down list of the good and the bad with the Wonderboom 2.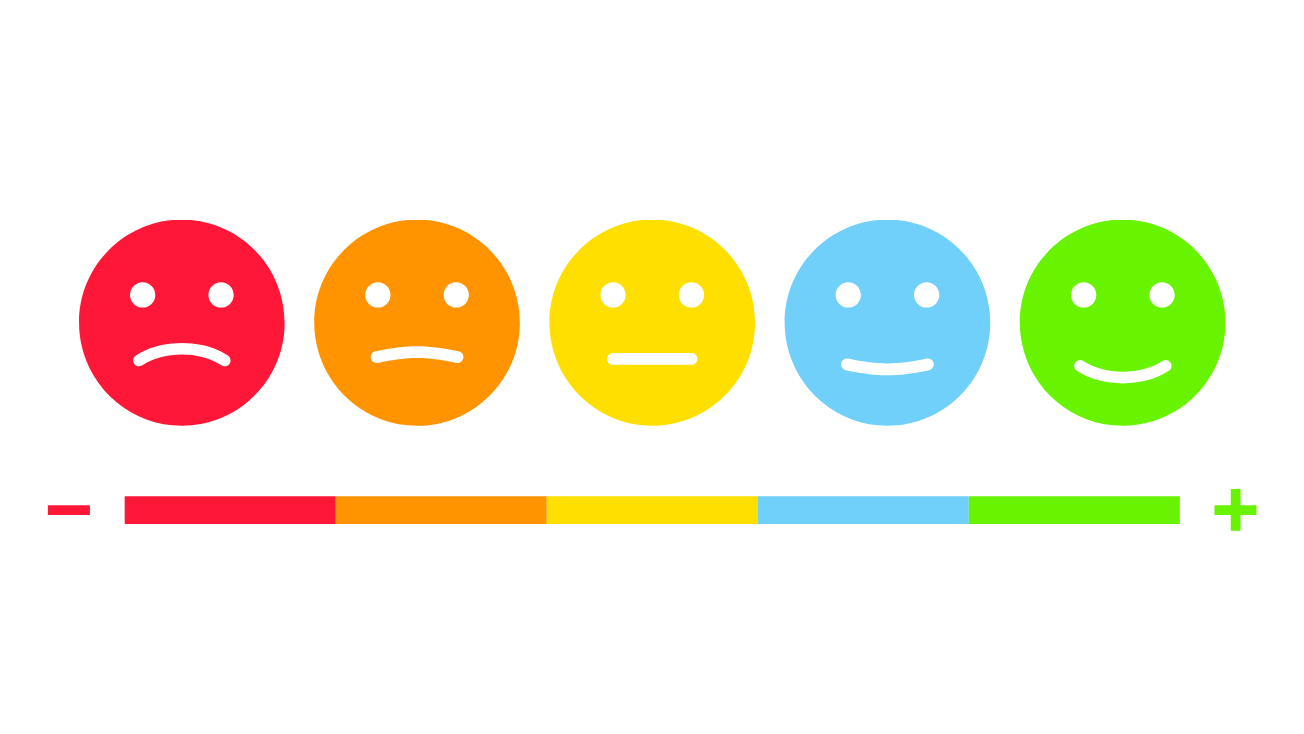 Pros
Portable and nice, rugged design.
Reasonable mid-range price.
High-quality 360-sound.
IP67 makes it suitable for a ton of other activities outside of showering. It's also drop-proof, sand-proof, dust-proof, and it floats on the surface of the water.
The outdoor listening button enhances the user's experience when they're using the speaker outside of their homes.
A lot of fun and vibrant colorways to choose from.
Cons
It does not support voice assistance. For some, this might not be a big deal but to people who rely on this, it's a huge downside.
No physical inputs like an AUX slot.
You don't get software updates from the Ultimate Ears app.
Still doesn't use USB-C for charging.
Final Verdict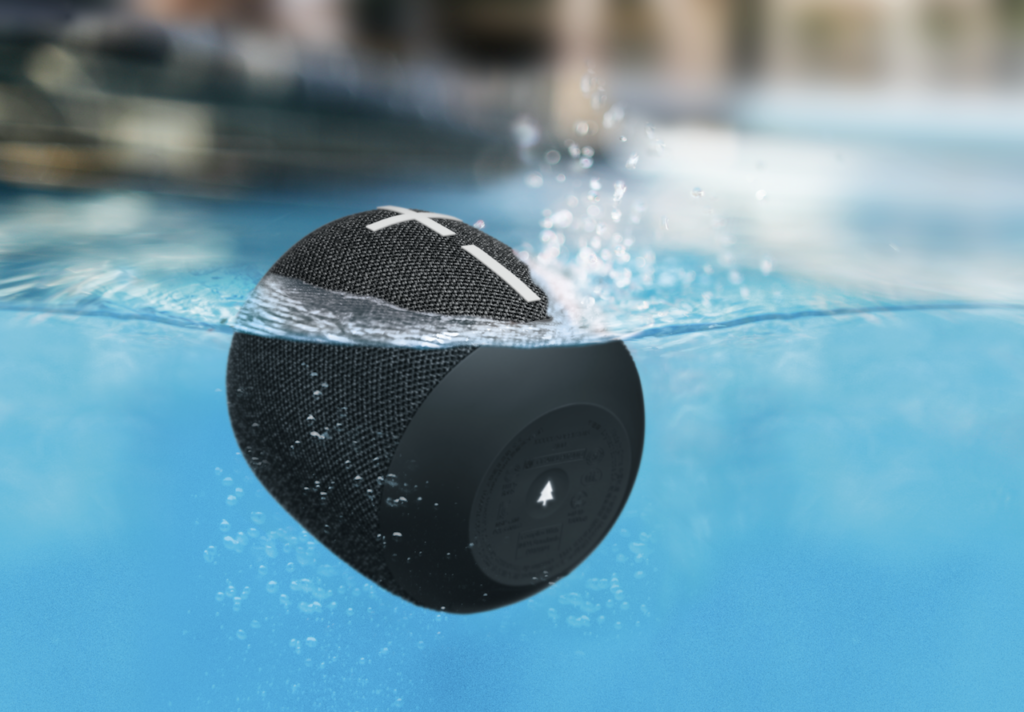 I've already mentioned how much I love this product and how much I use it so you already know what I'm going to say. For such a tiny, portable Bluetooth speaker to produce a deep, rich bass with powerful yet crisp sounds while also being life-proof should be enough to convince you that this is one of the best of the best.
Overall, it's a fantastic portable Bluetooth speaker that delivers on its promises.
But does that mean you should go out and buy it too?
Not at all.
At the end of the day, it is still up to you whether the Wonderboom 2 fits your preference and what you are looking for. My review is just here to help you have options and have the means to weigh them for consideration. I only hope I was able to do those and have been a great help in your purchasing decisions.
But if you ask me, this is where you should put your money in.
Do you already own the Wonderboom 2? Let me know about your experiences in the comments section below. I'd love to have discussions with you!
Recommended reading for you:
The Best Bluetooth Speakers For The Shower 2021: Sing-Along And Make Your Showers More Fun!
The Best Bluetooth Speakers For Camping This 2021: Which One Is The Best For You?
Party On The Go With The JBL Flip 5: A Review On The Best All-Purpose Speaker