Since my last review of the 10 best VR headsets for Smartphones, lots of people have asked about the Samsung Gear VR Latest Edition. Is it worth upgrading? Today I will have a look at its features and show you what you should expect from the current virtual reality headset.
Compatibility
The Samsung Gear VR is compatible with most of the latest Samsung smartphones including the Galaxy note 7, Galaxy S7, S7 Edge, Note 5, S6 Edge Plus, S6 and S6 Edge.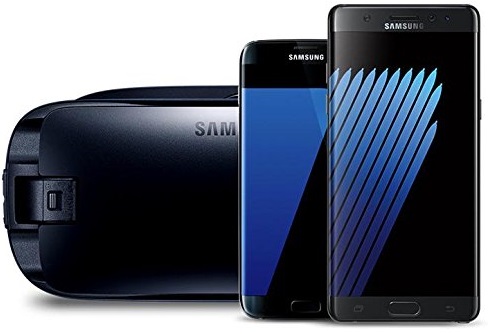 Colours
The headset is available in either white or navy blue colours. In my opinion, the navy blue is a better option as it will look cleaner for longer, it won't discolour or show scratches easily.
Features
The headset is equipped with a cinematic wide view and immersive 360 degrees experience. But how does it compare to the competition? More on that further below.
What included in the box?
When you first open the box you will notice that it doesn't come with a carrying case or additional accessories. The headset has dropped in price considerably and this is reflected with what you get in the box. It's not a big deal but it's still something worth noting.
You will find the VR headset along with a small white box that contains the straps, the user guide and most importantly two adaptors. One adaptor is micro USB for all other Galaxy phones and the other is a USB type C for your Galaxy Note 7. Both adaptors are very small and easy to overlook so make sure you keep them safe as your headset won't work without them.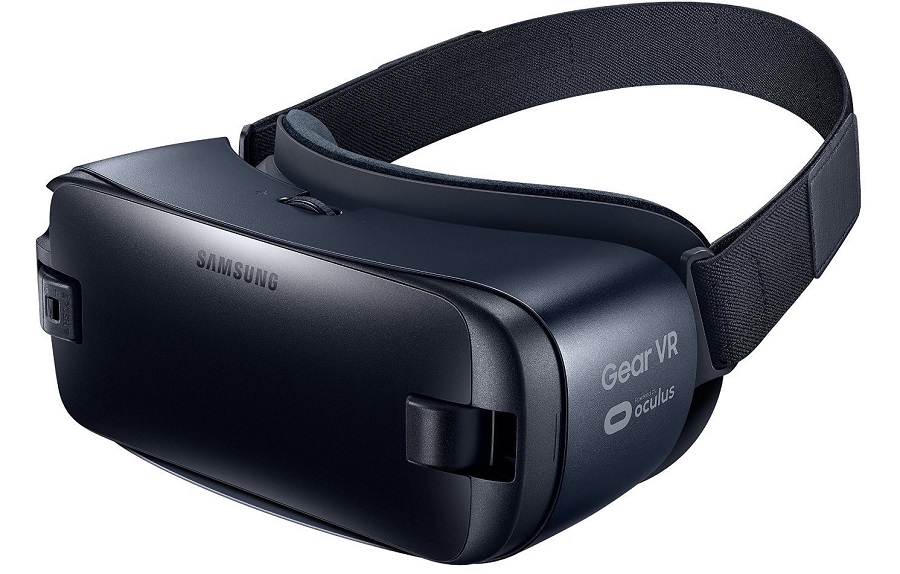 Design
The Samsung Gear VR has a Focus knob at the top, you will find touch controls conveniently located to the right-hand side along with a home and back button. At the front is a protective shield that's left on when the headset is not in use. Simply remove the shield and insert your phone. It's as easy as that.
Some people are hesitant to buy the Samsung Gear VR because of the limited range of apps, you can already get plenty of apps and the list is growing every day. You should also remember that VR content isn't exclusive to big app stores. You can find plenty of VR content on some of your favourite sites. You can even make your own videos, using a 360 camera or the Samsung 360, and play them back to yourself.
How does it compare to the competition
If you already own a compatible Samsung phone and are debating which VR headset to get, don't bother with anything else. This gadget is a must-have and is just as good has all the gear VR headsets before it.

Materials vs Cost
As mentioned earlier Samsung has slimmed down the materials on the latest edition. The original Gear VR came with a solid hardshell case with a handle and included padding and cushions on the head straps. The 2nd version didn't include a hard case but it still came with the pouch and perforated cushioned head straps.
The 3rd version did not include padded straps or a carrying case but that was reflected in the price. The latest headset is considerably cheaper than the earlier releases- it's less than $100.
Samsung has also followed the same minimalist formula with the latest VR headset although it doesn't compromise the actual virtual experience. It has the biggest field of vision but when you're wearing it you can't really tell.
Setting Up the Gear VR
Provided you already have VR content setting up the Gear VR is easy. The straps are looped through both ends of the headset and secured by the Velcro. Remove the plastic shield at the front and slip in your smartphone, with the screen facing into the headset. Remember to use the correct adaptor.  Adjust the Velcro straps to the correct position and fastened them to the size of your head and you're good to go. It's as simple as that.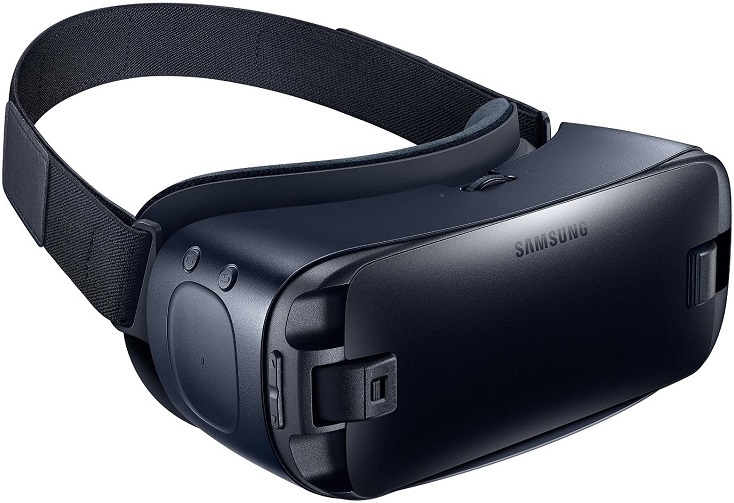 Apps and Video
If you're not sure which apps or videos for Samsung Gear VR to start with, here are a few that are I'd recommend for an awesome mobile VR experience.
Gaming
Minecraft VR: The popular game is already a world of its own. What more when you experience it with the Gear VR. The blocky world literally comes to life right in front of you. Try it and you seriously won't be let down.
Smash Hit VR: Have you ever tried smash hit? This is one crazy game and an absolute must-have. I love it. The mobile game is already great but the VR experience takes it to a whole different level. Imagine floating through minimalist spaces and shooting balls that smash structures and glass coming towards you. Trippy right? Oh, and it's free to download.
Dreadhalls: If you prefer something that scares the living daylights out of you try this. Dreadhalls takes advantage of the immersive 3D environment and leaves you completely isolated to explore unknown dark places.
Each turn will reveal something to spook you and is not for the faint-hearted.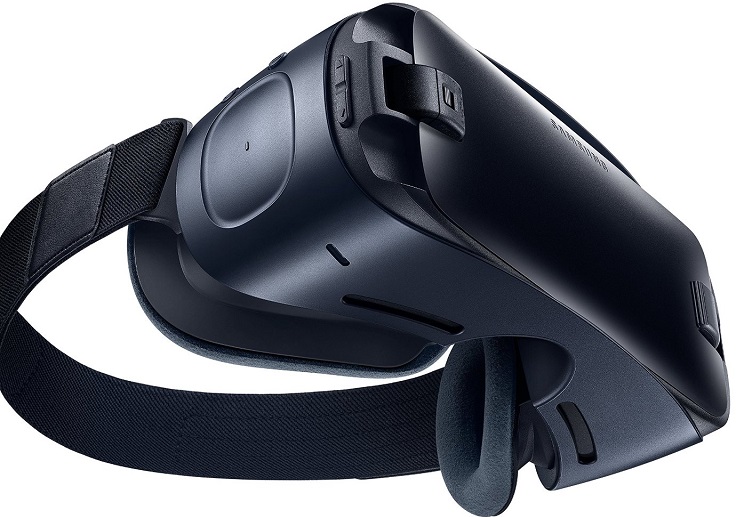 Video
Samsung Milk VR: Within this portal, you get access to impressive 360 video highlights and animations as well as short movies. It's all presented through a stunning hub that will have you coming back for more. The collection of content to watch is growing daily.
Netflix VR: It's nice to know that our favourite streaming service has gone VR but unfortunately not all their content can be watched in 360. You can enjoy some great classics on Netflix VR such as Black Hawk Down, Blade 2, Hellboy, Ferris Bueller's Day Off, Trainspotting, Jaws, Jungle Book
One of the top films to watch in VR is Enter the Void. The whole movie is filmed in first person so you feel as though you are actually in the movie. It's worth experiencing on the Gear VR.
Where Can You Buy Samsung Gear VR?
Find the best prices for the Samsung Gear VR by Clicking Here
Conclusion
Why pay top dollar for a premium headset when you can get the same VR experience for less than $100 using a smartphone that you probably already own.
Samsung Gear VR provides all the same features including motion control, great content and impressive depth of field. It provides a good middle ground between cardboard and expensive headsets such as Oculus Rift and HTC Vive.
Customer feedback is strong and predominantly positive. Although Samsung cut down the material and padding, this will not affect your enjoyment or comfort.
If you're thinking of getting the Samsung Gear VR, already own one, or maybe you've tried someone else's? Let us know your thoughts in the comment section below.