Beats Studio Wireless Over-Ear Headphone Black Review
Over the past few weeks, I've been testing a number of wireless headphones and have had the chance to test the beats studio wireless over-ear headphone in black. I've done a detailed review below to help you decide whether these are the headphones for you.
Read My Top 3 Rated Headphones recommendations here
Product: Beats Studio Wireless Headphones
Price:  $379.95 (retail)
Colours: Matte Black, Matte Titanium, Gold, Red, Titanium, Blue, White. 
Guarantee: 1-year limited warranty  (hardware repair coverage)
Jay's Expert rating: 7 out of 10 ★★★★★★★☆☆☆
How did the headphones sound?    
The Beats studio wireless headphones did not sound as accurate as I thought they would and the sound quality was not what I was accustomed to hearing from a $200+ pair of headphones.  I'm not sure why I was surprised because the Studio line of Beats headphones generally don't produce accurate sound but are rather about recreating a live concert scenario where the bass and highs are turned up high.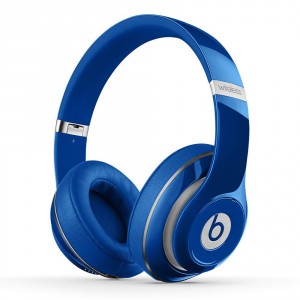 On a more positive note, this newer model is a massive improvement over the previous ones. The build quality is sturdy and they look much nicer.
The Beats Studio Wireless Over-Ear Headphone that I tested came in matte black but other colour options include Gold, Red, Titanium, Blue and white.
The inclusion of sensible colours such as matte black and matte titanium means that the headphones will appeal to a wider range of people, unlike the loud glossy green, pink, yellow colours that only catered for the younger generation.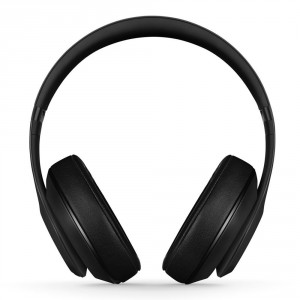 The Bluetooth wireless performance was impressive and worked well on the iPhone 5c and iPad.
 What about the design?   
Beats have been thoughtful with the design and have incorporated a design that conceals all the screws and keeps them out of sight. Not only is this clever but also resolves the issue of screws 'unscrewing' and falling out like the previous Studio model.
Beats have kept the plastic material which encompasses most of the headphone along with a headband pad which both look stylish. I have a rather large head and was happy to find that the wireless headphones don't stick out at the sides as much as the first Studio models.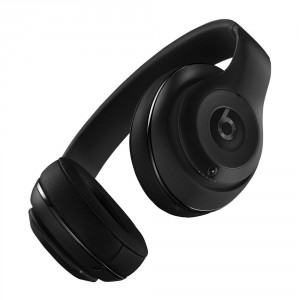 Did the sound get better after a few days of usage?  
Even though my earlier comments about the sound quality weren't very positive, the quality has actually improved and is a bit more balanced compared to earlier Studio models which suffered from the bass being too dominant and pretty much muting most of the other sound. 
Beats have added dynamic compression which "reduces the volume of loud sounds or amplifies quiet sounds by narrowing or compressing an audio signal's dynamic range" in other words the Studio headphones have had the bass balanced and placed more in line with the highs.
Read My Top 3 Rated Headphones recommendations here
I tested a good range of music genres including soft rock, electronic, reggae, dubstep, hip-hop, pop and funk which all sounded good on the headphones. It was similar to hearing a musician or band play at a live show. It wasn't perfect but was still an enjoyable experience. 
If you listen to music genres which have easier setups such as classical or indie rock you should probably look at alternative headphones as those genres are usually more balanced across the lows, highs, and mids. The Studio headphones are good for the lows and highs but questionable with the mids which tend to get lost.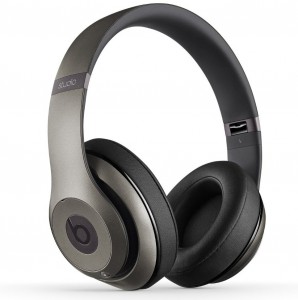 Other features…  
The Studio headphones also came equipped with active noise cancelling (ANC) which was an added bonus but bear in mind that the ANC can't be switch off if not required. The headphones will operate with ANC permanently turned on whether wireless or wired.
Another thing to note is that when battery run outs the headphones can only deliver 20 hours of wired use.  The official wireless battery usage is 12 hours but I managed to squeeze about 12.5-13 hours listening at moderate volume.
Accessories provided   
Another good addition is that Beats provides an AC adapter and USB cable to recharge the headphones. My laptop was also able to charge them at the same speed as the Beats AC adapter which is about an hour charging time.
The battery indicator light is also very useful and although it's not a major feature it adds to the ease of use (small things count). The battery charging port uses the same USB connection as a lot of smartphones which is handy not having to carry around multiple cables for your devices.
The battery life has improved compared to the old models and only required charging about once a week when used them during the work commute (1 hour each way) and lunch breaks.
One of the best things about the Studio headphones is that Beats weren't stingy with providing everything required to use them. Here's what I found inside.
What is included in the box?  
Beats Studio Wireless headphones.

RemoteTalk cable: with in-line microphone. Can answer phone calls and control music

A standard 3.5mm male-to-male audio cable.

USB 2.0 charging cable (USB-A to USB Micro-B).

USB Power adapter.

Hardshell carrying case.

A cleaning cloth.

Quick Start Guide and Warranty Card.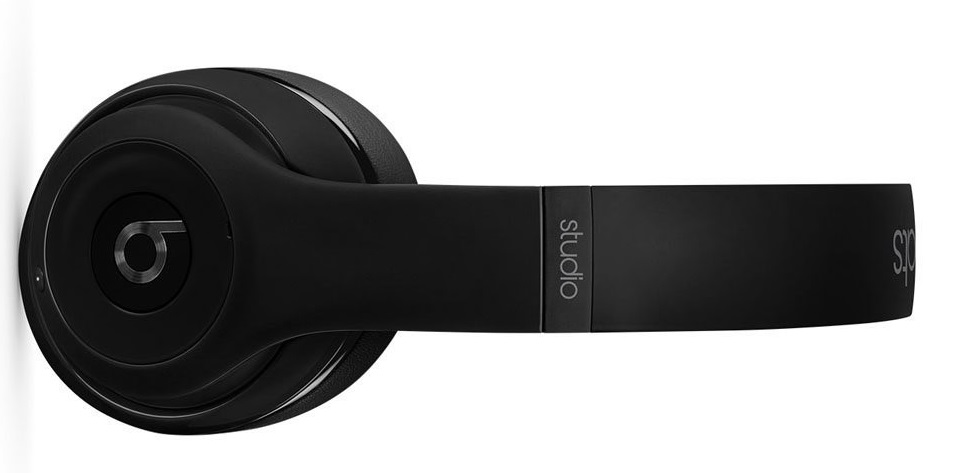 Read My Top 3 Rated Headphones recommendations here
PROS
Good variety of 'sensible' colours.

More compact and stylish than the previous model.

Built-in Mic in the headset.

Comfortable even when worn for extended periods.

Stand out presentation and packaging.

Plenty accessories provided including USB Power adapter.
CONS
Lots of visible fingerprints on glossy plastic.

No mute button when using the headphone in wireless mode.

No pouch for wires in carrying case 
My Final say  
I rated these headphones 7 out of 10 stars because of the sound quality which I felt could be more accurate and balanced for a product charging a premium price. The sound issue won't bother the majority of people as the headphones lean towards the better end of the spectrum especially for fashion headphones.
I wore these for hours without any real problems or annoyances except for the fact that alternative headphones with this type of sound quality cost less money. 
Do you own the beats studio wireless headphone or are considering buying a pair?? Feel free to leave your comments below. I would love to hear you from you!